Lumia 710 is the second Windows Phone 7 smartphone from Nokia after the Lumia 800, and is aimed at budget conscious buyers with a budget of Rs 15,000.
Design
Being a budget offering, the Lumia 710 comes with a more conventional design, which though looks good is not as attractive as the Lumia 800. Though the quality of most parts of the smartphone are of fairly high standard, physical buttons and back cover of the phone look slightly flimsy.
Unlike in the Lumia 800, the back cover of the phone is replaceable and is available in multiple colours. A good thing is that Nokia has put in matching colour profiles in the phone to completely match the rear cover.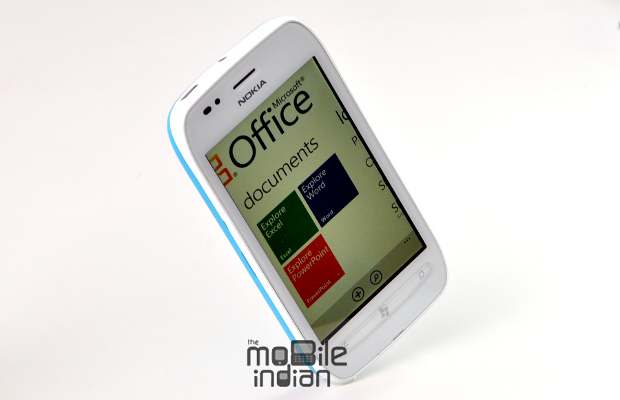 Both the USB port and 3.5 mm jack are at the top along with power and lock buttons. Volume rocker and camera button are on the right side.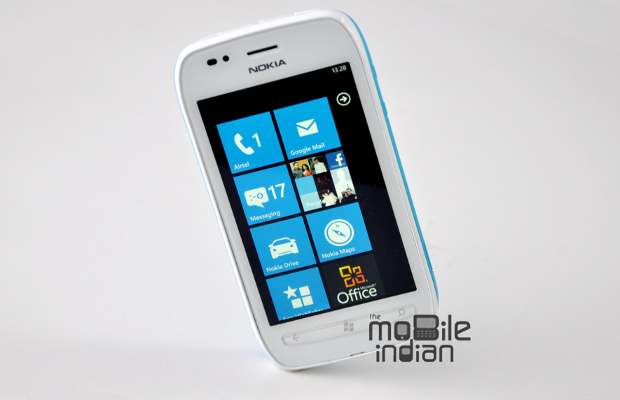 A good aspect of the Lumia 710's design is that its battery is replaceable which is not possible in Lumia 800. However, only micro SIMs (a smaller SIM card) are usable in this handset. Since most service providers in India do not provide micro SIMs, you have to cut a regular SIM to make it a micro SIM.
###PAGE###
Specification
Like Lumia 800, the Lumia 710 has a 3.7 inch screen with 480 x 800 pixels resolution. However, unlike Lumia 800 which uses clear Black Amoled screen, the Lumia 710 has only a TFT screen. But like its costlier cousin, the Lumia 719 comes with a 1.4 GHz processor coupled with 512 MB of RAM.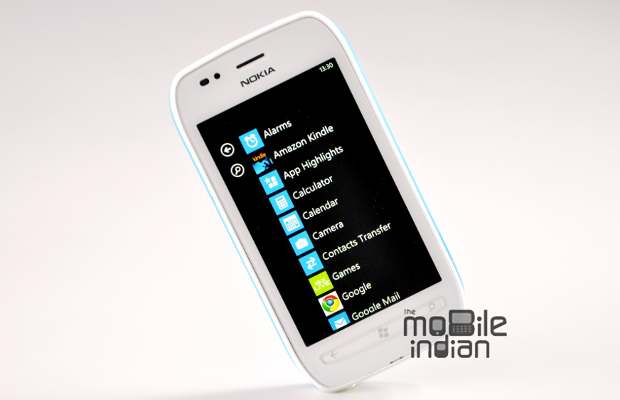 Where Lumia 710 lacks is the camera configuration – it has a 5 megapixel camera single LED flash compared to Lumia 800's 8 megapixel camera with dual LED flash. On memory front also, the Lumia 710 has half the memory (8 GB) compared to 16 GB of Lumia 800.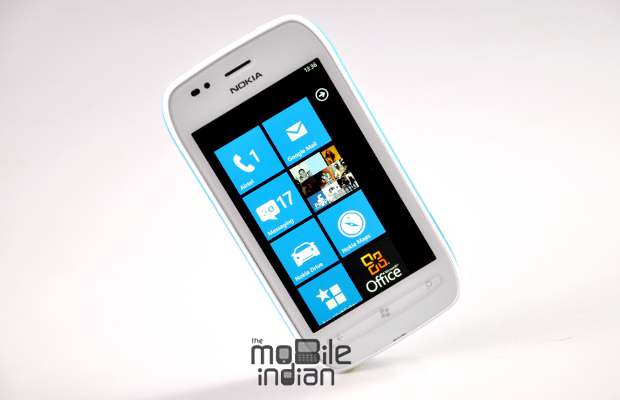 Normal features like WiFi, 3G, Bluetooth etc are there in the Lumia 710. Another negative aspect of 710 is that it is slightly bigger than the Lumia 800 but is lighter.
###PAGE###
Performance
The phone's performance is top notch with no lags or freezes, even while playing graphic intensive action games. Its camera is also of very good quality. There are many controls like flicker reduction, saturation control, focus mode, multiple effects and metering mode which allows the camera to adjust according to light.
Focusing is also very easy you just need to touch the section you want to focus on. It not just focuses but also snaps the photo at the same time.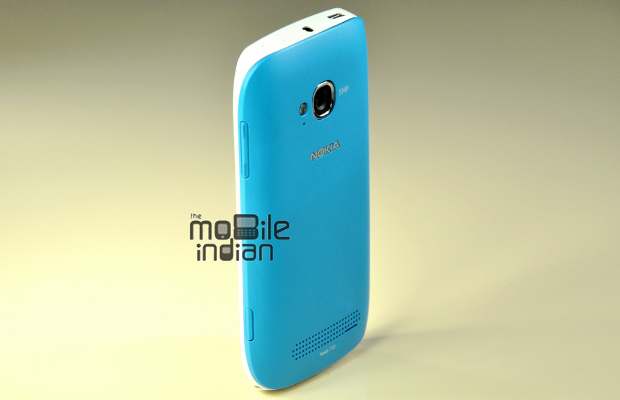 On the network front also, Lumia 710 leaves no complaints whatsoever, with clear reception even where the signal is not very strong; same is for WiFi reception. FM reception is appreciable but it is clearly not the best. However, settings offer for FM are better than most Android phones.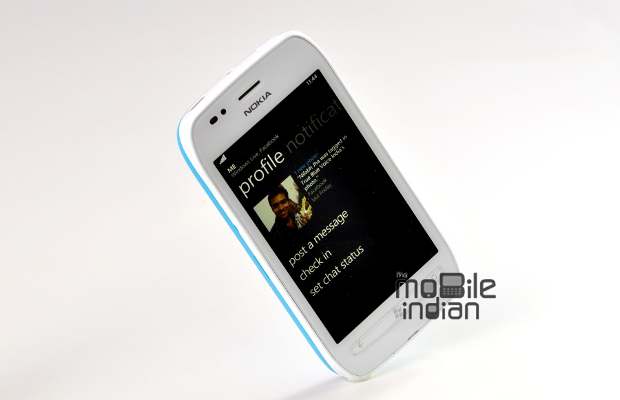 Nokia has fitted a 1300 mAH battery in the Lumia 710 which is on the smaller side for a smartphone. However, the phone has decent battery backup and it can run a full day with moderate usage on full recharge. However slightly higher usage means you will have to plug into a charger within a day. With minimal usage one can expect around two days of backup.
###PAGE###
Operating System
The phone is based on Windows Phone 7.5 and that means you get live tiles with up to eight tiles on the home screen with each tile displaying the latest activity. People tile displaying number of calls you missed, with Facebook photos of your contacts, number of messages etc.
If you don't want to see tiles, you can swipe left to see the list view. The user interface is therefore intuitive. However there are no files or folders and you can't even create one, so if you have too many apps the list will be very long.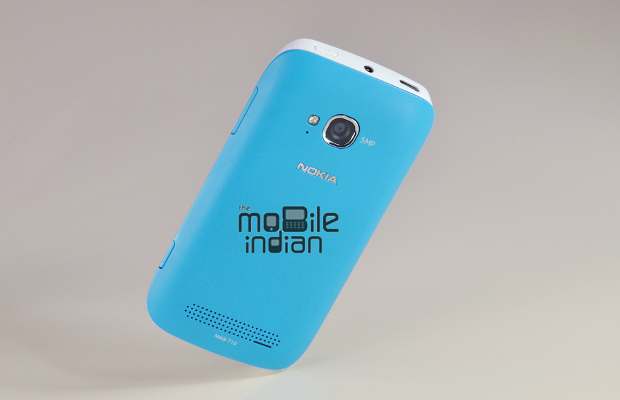 The controls and settings are also easy to understand. However, certain things like notification about network, battery gets hidden most of the times which means that you have to pull them down to see if you are within a network or not.
One of the biggest drawback of the OS right now is the lack of application, and even those which are present are mostly paid. Interesting many of such paid apps are currently available for free from Android Market (which is now known as Google Play).
Nokia has added its own app store. However, even that doesn't have many apps. Nokia has also given apps like Nokia Drive (navigation app), maps and mail which are not available on Windows Phone.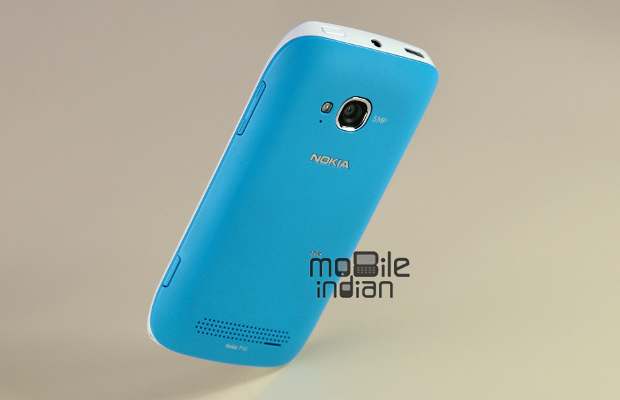 One of the drawbacks of the OS is that it doesn't allow external memory card support. Therefore Lumia 710 buyers will be stuck with the 8 GB memory against this most Android phones support up to 32 GB through micro SD card.
On the positive side, Lumia 710 has support for Windows Office suit, and ability to sync contacts with Gmail, Windows live mail, Nokia Mail. Nokia is also offering ability to transfer contacts from other phone through Bluetooth in one go.
The OS also filters out duplicate contacts if you are importing contacts from multiple sources like Facebook, Twitter, Gmail or any other and merge them together to create a complete contact. Though the feature is not foolproof but it does a good job.
###PAGE###
Verdict
The Lumia 710 is a good package with good quality, large screen and an attractive price. However, Windows Phone 7 platform is still not a popular choice (even for the developers) due to lack of applications and certain hardware limitations like no expandable memory.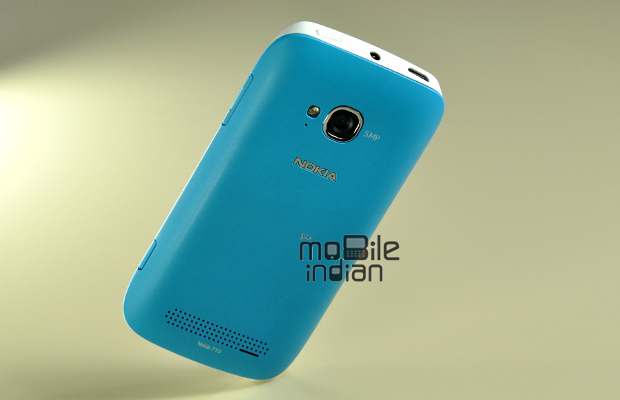 When you compare the phone's specifications with Android devices in this price range, Nokia Lumia 710 has much better specifications. However, Android has many offering in this price bracket and below and above it offering much wider choice compared to just two (other being Samsung Omnia). Also Android's hardware requirements are lower so there are many phones like the Motorola Defy plus, LG Optimus Sol which compete with Lumia 710. Plus there are cheaper devices like Samsung Galaxy Ace Duos that offer additional features at cheaper price.
If you are someone who needs a high quality device with good specifications and do not mind paying few bucks for the apps, then this phone is clearly a very good choice. Else head to Android.