Mobile review: Nokia Asha 311
By: Samir Makwana, The Mobile Indian, Mumbai

Last updated : August 24, 2013 5:50 pm
Packed with great features, apps and a refreshed user interface, Nokia Asha 311 is a promising device for anyone on a budget who wants a fluid user experience.
PROS

»

Fresh user experience with swipe gestures

»

3G and WiFi support

»

Fast and steady 1 GHz processor

CONS
Nokia has been the star player with entry level and feature phones in India. It introduced a new series of smartphone like feature phones - the Nokia Asha series. After a couple of Qwerty smartphones, the company released the full touchscreen devices Asha 305, Asha 306 and Asha 311 in the first half of August this year.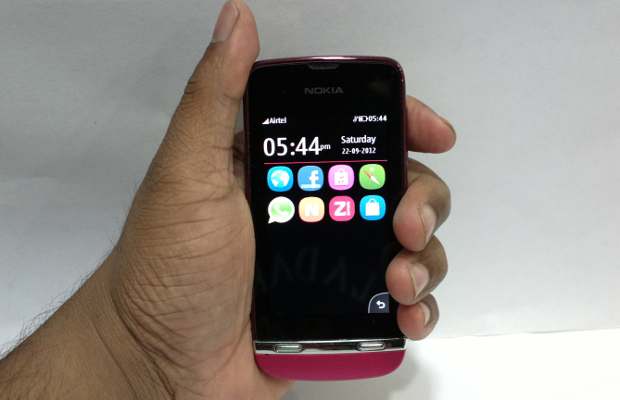 All three new Nokia Asha 300 series mobile phones bear most of the functionality and features found in smartphones. Nokia Asha 311 is the top model in the Asha line-up and has a full touchscreen display with two buttons to navigate the interface. Nokia has overhauled the old Series 40 user interface with new gestures and chic styling. Asha 311 is a single GSM SIM phone.

Nokia Asha 311 is already available in the Indian market and was reported to be heavily in demand. Thankfully we got our hands on one of the units and decided to take a closer look at it.