The Nokia Asha 303 is a budget range mobile phone that comes with a touchscreen and a Qwerty keyboard. This smartphone is currently available in the retail market at various Nokia Priority partners, third party resellers and online retailers. Here's our comprehensive account of the Nokia Asha 303:
Design and feel
At first instance, Asha 303 appears to be a kin of the X2-01. Nokia has given the best of both worlds to this Symbian Series 40 device – namely, touchscreen and Qwerty keyboard. At the rear lies a brushed metal battery cover that gives a premium feel to the handset.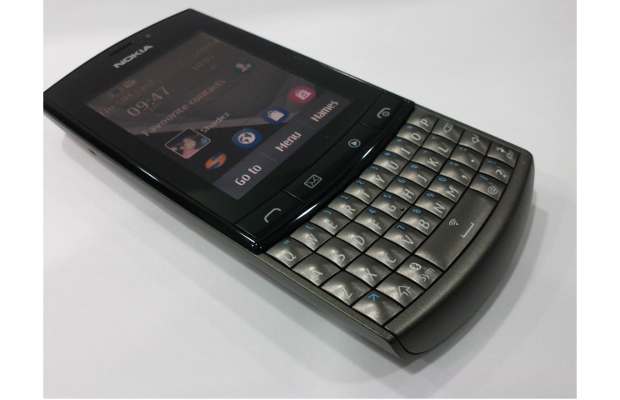 Asha 303 is not as compact as it may seem with the Qwerty keypad. Functional keys such as volume control buttons and sleep/wake are located on the right side. There is no dedicated camera button adjacent to those keys. As it is, that side of the phone looks crowded already. On top are the physical connectivity options-charging port, microUSB port and 3.5 mm audio out port.
The brushed metal battery cover makes it comfortable feel on the palms. It is a slightly arched back that makes Asha 303 fit snugly in the hand. Nokia Asha 303 is not remarkably slim but it is certainly lighter compared to its predecessor – X2-01. Weighing just 99 grams, Asha 303 is certainly a light device.
###PAGE###
Hardware
Nokia had used a 1 GHz mobile processor based on ARM 11 architecture in its new Symbian Belle smartphones. The same solution has been used with the Asha series of smartphones that will come with a Series 40 user interface. Asha 303 uses an ARM 11 architecture based mobile processor clocked at 1 GHz and coupled with 128 MB low power memory to support it. For the operating system, Nokia has added a 256 MB ROM.
The fact that the device carries a 1 GHz mobile processor does not mean everything will run smoking fast on it. Of course, this is largely dependant on the app being used. On the side lies a screen lock button which should ideally be reconfigurable as the camera key.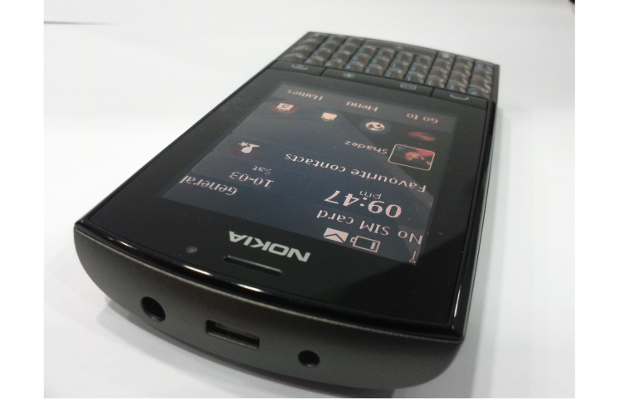 Asha 303 comes with a 2.6 inch touchscreen display with 154 pixel per inch density. By default the display supports 320 x 240 pixel resolution. This budget device has a capacitive touchscreen, beneath which are four dedicated keys for call, ,message, media player and call disconnect.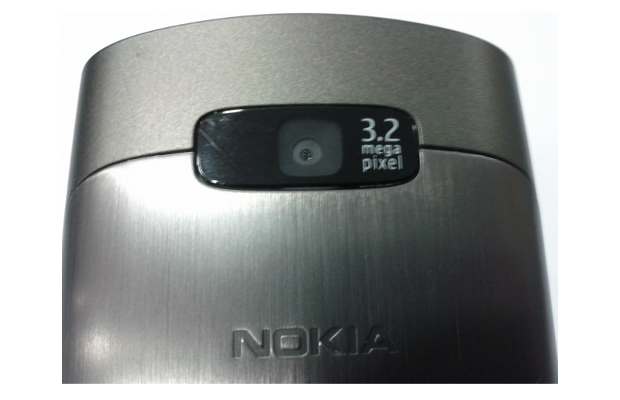 Asha 303 smartly accommodates a four row Qwerty keypad. The concave keys are so tightly packed that there is hardly any space between two keys. It will take a while for users to get used to the tighter keys configuration, but it is not as comfortable as Nokia E63.
By default only 100 MB phone memory is available to the user but the phone comes with a 2 GB memory card bundled. Nokia packs a pair of handsfree kits, which are good enough to listen to lossy MP3 media files. For audio output, the speaker grill is located at the bottom of the back of the phone. Other features of this mobile phone include WiFi support, Bluetooth 2.1 with EDR and stereo FM radio with RDS. What might surprise you is the USB-on-the-go support.
###PAGE###
Operating system and apps
Asha 303 features Symbian Series 40 mobile operating system that comes with a bunch of interesting preloaded apps including Angry Birds, Zenga TV and WhatsApp. Yet, when it comes to the core feature – multitasking – this mobile misses out.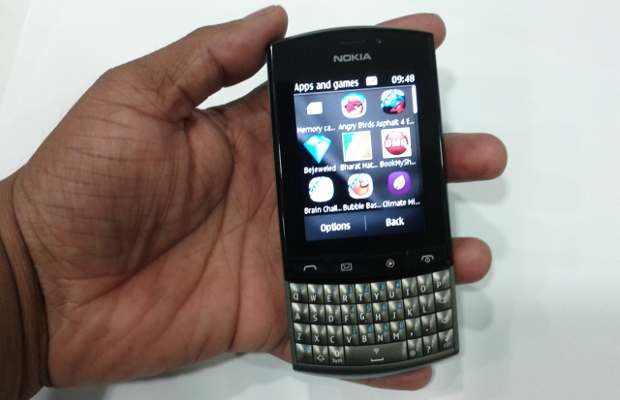 The Series 40 platform has several apps which are already available for Series 60. Angry Birds for the Symbian Series 40 indeed is a pleasant surprise. The game is absolute fun because of the capacitive touchscreen display and thanks to the Adobe Flash Lite packaging. The instant messaging application that involves the user's phonebook contacts is very helpful for keeping in touch with everyone. This app doesn't use regular SMS but instead acts like an instant messenger and is very similar to the BlackBerry Messenger. Finally, the Zenga TV app comes preloaded, and ideally requires a WiFi network.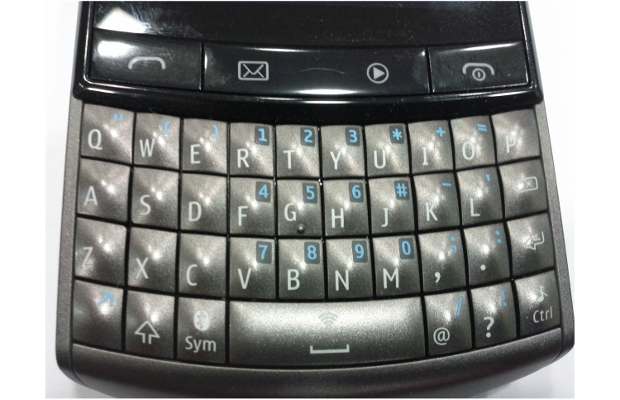 Nokia has also added social networks right to the homescreen. And if you just want to be blown away, use swipe gestures on the homescreen to launch the apps right from the there. The mobile browser has also been improved to offer auto-suggestions while you feed in the URL of a website.
Nokia also packs a set of Life Tools, brings a focused set of services meant for dispensing information about sectors of India such as – agriculture, healthcare, education, and entertainment.
###PAGE###
Multimedia
The Asha 303 has a physical music key between the Qwerty keypad and the touchscreen. Music experience with the mobile is much better than what we anticipated. The loudspeaker at the back is really loud. The best part is that the device even supports .wav and AAC music files. Hence, users seeking a slightly high quality music experience will be content.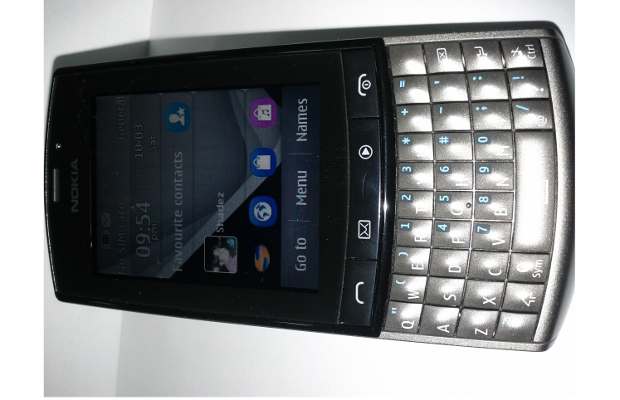 Asha 303 surprisingly supports both DivX and Xvid media codecs, which is good news for folks who like to watch videos on the move. However, one must note that the video player can respond only to 700 MB files at 640 x 360 pixel resolution. When it comes to imaging, the camera's interface has been updated and spiced up a bit. However, there is not much that one can do with an EDoF camera with fixed focus.
Nokia has added Nokia Maps on the device but don't mistake it to be GPS aided. Nokia Maps works on Assisted GPS mode – it points your location based on the closest cellular tower triangulation.
###PAGE###
Battery life
Nokia made a smart move by using an ARM 11 architecture based mobile processor that consumes as little power as possible. By default, Nokia promises 8 hours of continuous talktime over GSM networks and about 7 hours of continuous talktime over 3G networks. After moderate use the Nokia Asha 303 lasted for over a day and still had the potential to go for a number of hours if the network mode was switched from 3G to GSM.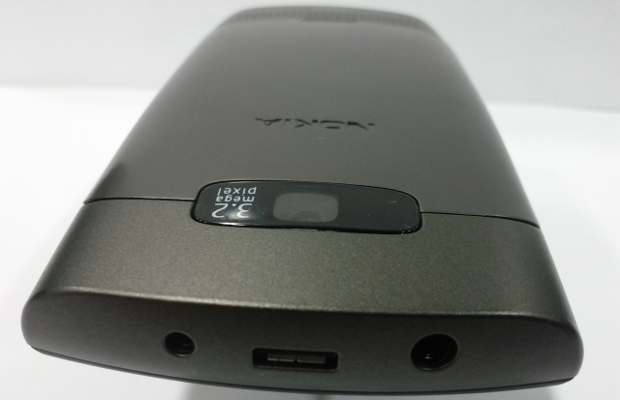 Due to a low powered, though over-clocked, processor there is hardly any impact on battery life. In terms of runtime, the Asha 303 matches Nokia 603, running Symbian Belle. The Symbian Series 40 is a nice looking UI wrapper which thankfully is not heavy at all unless one wishes to keep an app running on 3G. Hence, in terms of battery life, the Asha 303 gets all the brownie points.
###PAGE###
Wrap up
Nokia indeed has out done itself with Nokia Asha 303, which packs a decently sized touchscreen display, four-row Qwerty keypad and a modest camera. Nokia Asha 303 still looks feature rich compared to the Symbian Series 40 handsets of the previous generation. Nokia Asha 303 is meant for those who wish to move from a very basic model to a feature phone, and also for those who wish for a feature-rich secondary device.
The lack of multi-tasking in the operating system will remind users that it is still the old Series 40 despite the cosmetic face-lift. Asha 303 costs roughly Rs 7,800 in the retail market and will be closely compared to the Samsung Galaxy Y S5360 mobile running Android 2.3 Gingerbread. Even if the basic features are compared, Galaxy Y wins hands down when it comes to value for money.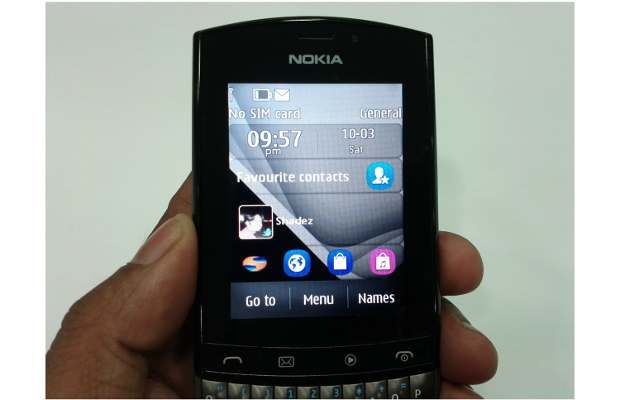 However, one must not forget that Asha is a smart feature phone meant for those who wish to shift from basic phones and want to enjoy features like touch and type. With a good selection of pre-loaded apps, capacitive touchscreen, great hardware features and sweet battery life, this mobile phone will go far.