CDMA service provider, MTS has recently brought out two new CDMA handsets in India. Known as MTS Mtag 351 and Mtag 352, the handsets have decent specification and able to impressed us at the first look itself.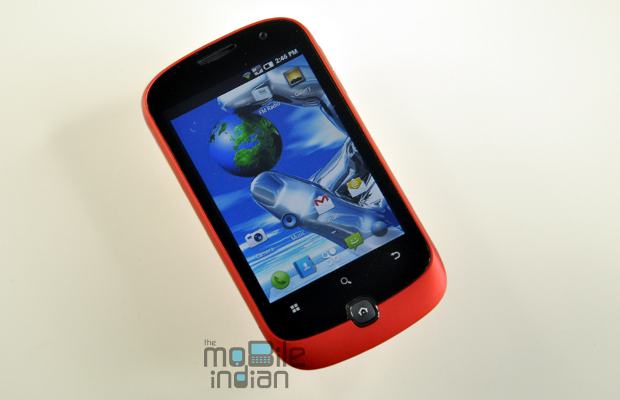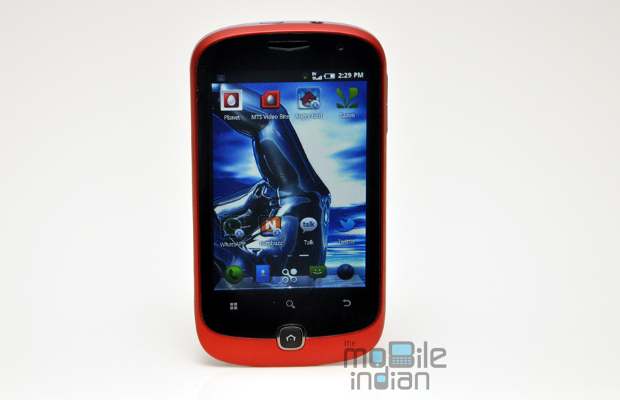 We have already published the detailed review of the MTS Mtag 352, now is the judgment day for the Mtag 351. Read this analysis of the performance of the MTS Mtag 351 to know more.
###PAGE###
Look and Feel
The Mtag 351 has been manufactured by a Chinese company called TCL. The handset comes in two colours – Spicy Red and Blueish Black. We have got the red one and without any doubt the phone looks attractive in this colour. Despite its glowing looks, the rear portion comes in matte finish that gives a solid grip as well as a good feel to the hands. It has a 3.5 inch display and the smallish nature of the phone means better grip.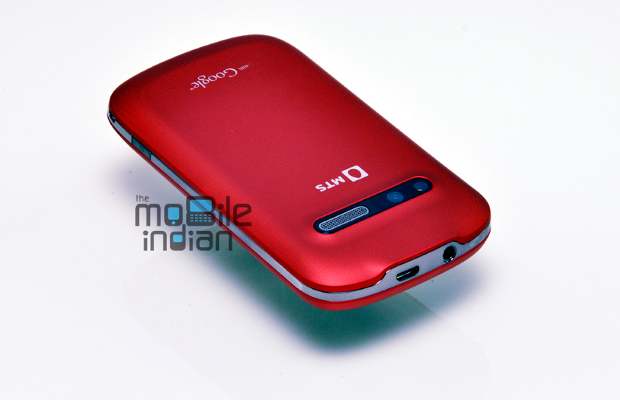 In the rear, there is a 3 megapixel camera flanked by a flash and speaker on either side. The threesome is placed in a black background and is surrounded by the red coloured back panel (in second model the back panel is bluish black). Overall, the Mtag 351 is a very good looking handset and is nice to handle too.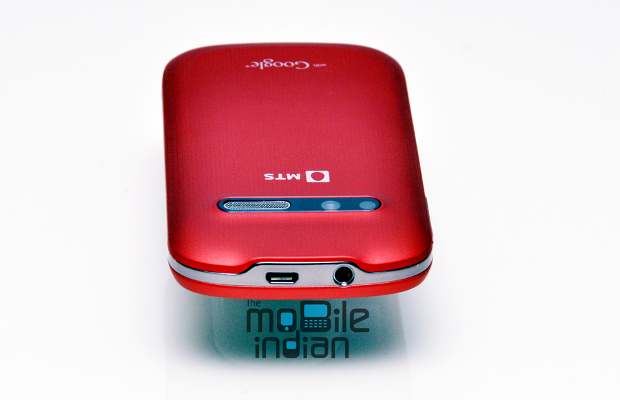 The display comes with 320X480 pixel density resolution which further looks nice if not the best in class. Further, the display has enough brightness but under bright outdoors, it is quite difficult to see it. Also, the screen is quite reflective and has very low viewing angle. So, reading e-books is out of the question and anyway it has not a big display either. The touch response of the display though is quite commendable and you would not feel that you are having a low cost Android device.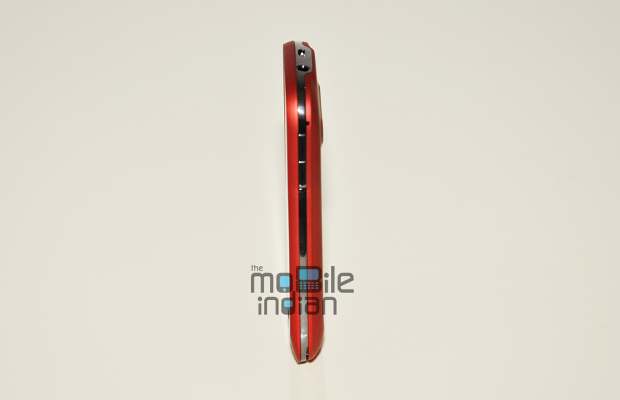 Mtag 351 has also good build quality, generating enough confidence in us that the phone can withstand few minor jerks here and there. Thus overall the phone looks really attractive and we hope that the bluish black one also has the same charm.
###PAGE###
User Interface
The Mtag 351 has a customised interface. Unlike other Gingerbread smartphones, in the notification bar you would find shortcuts of 14 widgets like WiFi, Data, Bluetooth, GPS, Flashlight, Sound, Brightness, Hotspot, sync and vibrate that makes it really easy to operate.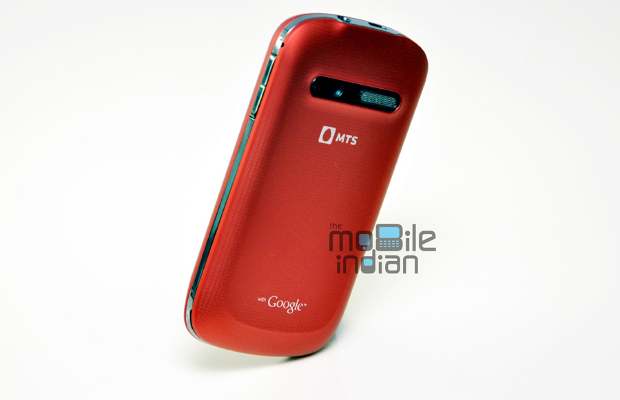 On the display you have three touch buttons – menu, search and return, while just below them is a physical Home button which is slightly raised and has a rubberized finish and a surrounded bezel. This makes it easy to find it out and operate. As you press the home key or the lock button, you can either slide open the home page or go straight to the Call or Message section.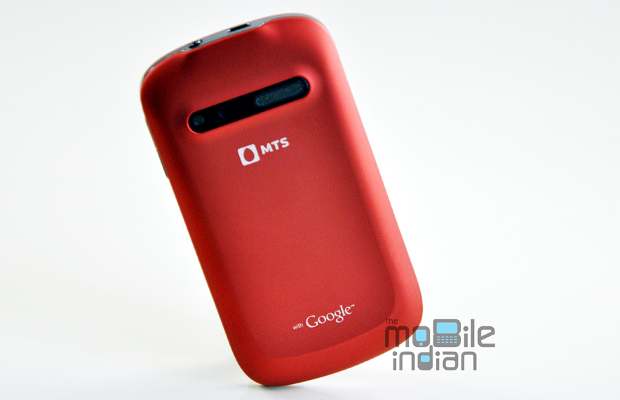 On the home page, like in other Android devices, you can place or delete app shortcuts. An innovative thing here is that as you long press an icon in the home page, you will see grids that will help you arrange a particular type of apps in a particular row or column as per your convenience or add new shortcuts. Alternatively, you can touch and hold any part of the display to add widgets or shortcuts. Notably, it allows adding many widgets and shortcuts of apps in just one go, unlike in other handsets where you can add only one app or widget in one go.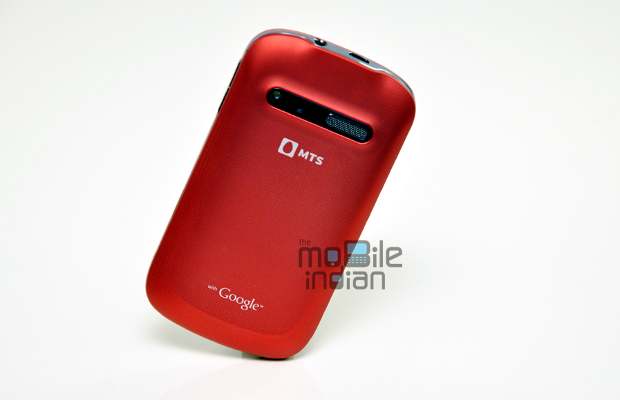 It has plenty of other settings to change the application page like changing the background screen either keeping it transparent, or keep a customized wallpaper. You can also change the app setting either rearranging them by their name or keep them in a list like you keep your contact or prefer the old style grid style. Such customization is very rare in low cost devices.
The display has also super smooth touch response. Moreover, the on screen keyboard is very easy to use despite its small size. Infact, in many handsets with bigger display also typing is not that easy as it is on the Mtag 351.
###PAGE###
Performance
The MTS Mtag 351 comes with a Qualcomm Snapdragon MSM7627-T processor, clocked at 800 MHz. This is the same processor that is being used in Samsung Galaxy Y CDMA and in the BlackBerry Curve 8530. The processor is fine but the performance is marred by the lowly 256 MB RAM. But that does not mean the handset is just cannot run games but yes games sometime just stop for a second or two. But if you use the inbuilt task manager, which is named as Optimiser, than the phone will run smoothly. It is though better to forget very graphics heavy games.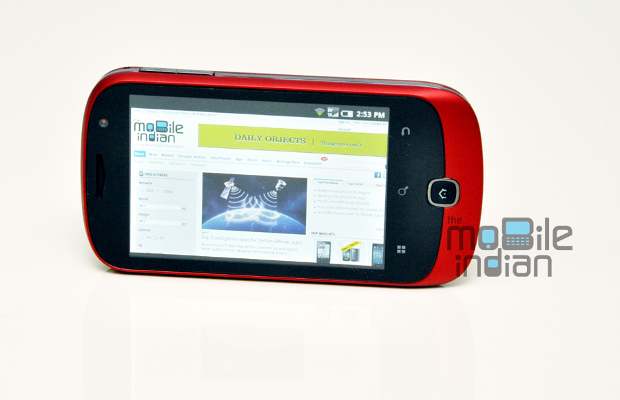 The Mtag 351 comes with Android 2.3.4 Gingerbread operating system, which is present on majority of Android handsets. It has also access to Google Play store so you have access to lakhs of games and applications.
Battery
It is perhaps the most controversial issue of this handset. It has 1300 mAh Li-ion battery that according to MTS provides 300 minutes of CDMA talktime and standby time of about 200 hours.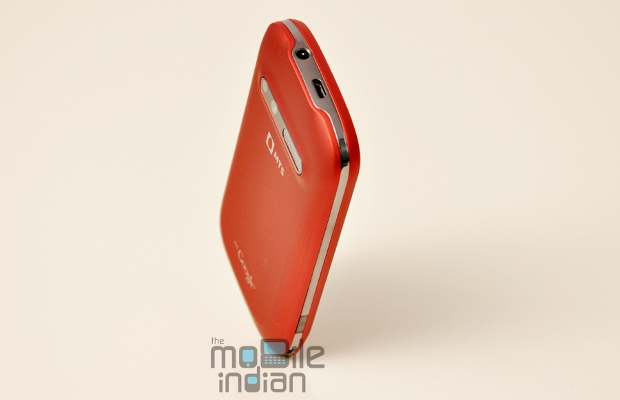 To be precise, with about 90 per cent of recharge, we used it for one hour of music playback with WiFi on, and then watched YouTube over WiFi while keeping the display brightness at 100 per cent. Even after that the phone had 30 percent of charge left in it. By this figure it seems that the phone is a good one vis-Ã -vis battery.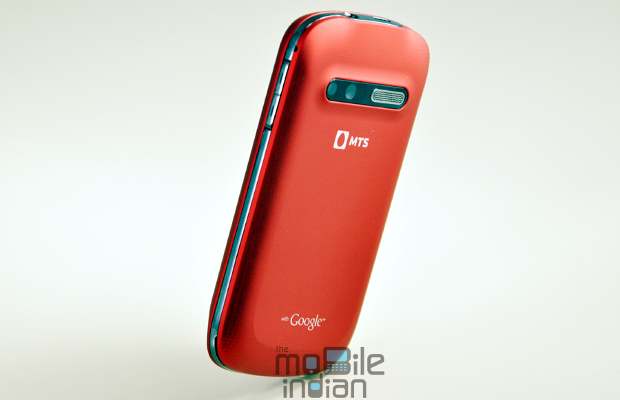 However, conspicuously, the phone gets discharged very quickly even if you won't use it. We hope this issue is only with this particular unit and not in general.
One thing worth mentioning here is the Dx Battery Booster application which is not available in the Android Market. The app has loads of feature that helps saving the battery and helps run the phone for longer time if the battery is getting low. It also suggests when to charge the battery and has an one touch optimiser that works as a task manager.
Others
Among other notable features are its dual cameras. The MTS Mtag 351 comes with a 3 megapixel rear camera and a VGA front camera. Though there is nothing to boast about the camera quality, but yes there is a Facebook camera app that lets you directly upload your pictures on Facebook.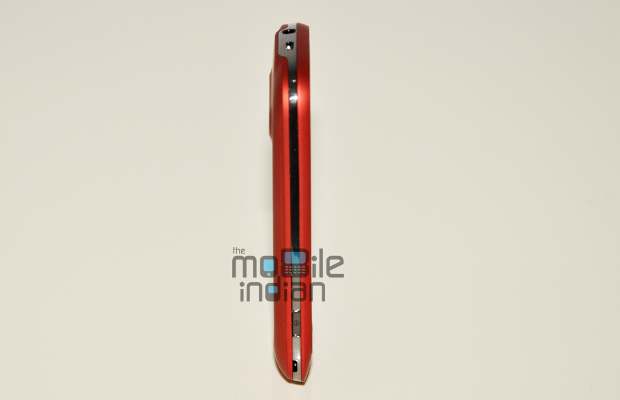 Quality of music and video players is average.
Verdict
The phone is feature rich and, unlike other CDMA phones, is priced well. In case you want to switch operator, you can do so. However you only have Tata Docomo (CDMA) and Reliance Communication (CDMA) to choose from. On the other hand, for Rs 7,500, you can get a decent number of GSM handsets so if you are not a CDMA fan, then you can consider other options.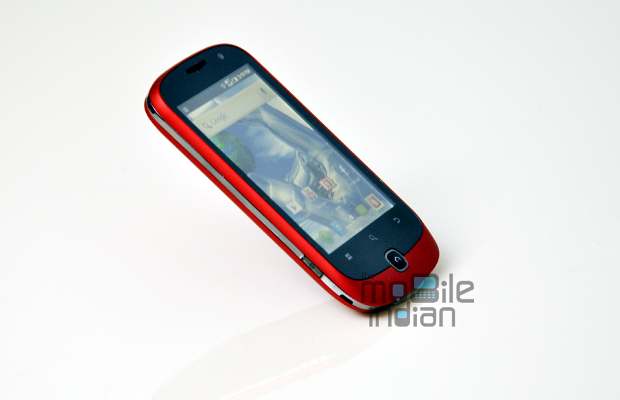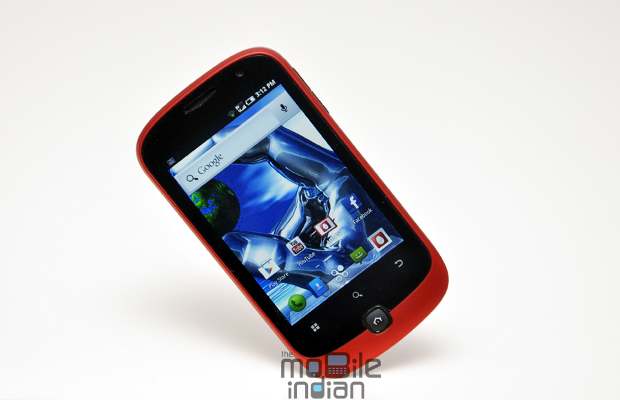 Coming back to the MTS Mtag 351, the phone gives a decent performance overall and is a really good deal for any CDMA user who wishes to move up to smartphone. What is good is that you also get free unlimited data (1 GB high speed) for three months which will be useful for first time users to really experience what a smartphone has to offer.