Intex Sense 3.0 is a feature phone and comes with a smartphone look with a 3.2 inch touch screen and a single squarish button at the bottom of the screen. Unfortunately for this phone, it has to compete directly with entry level smartphones now, which are just a few hundred rupees costlier.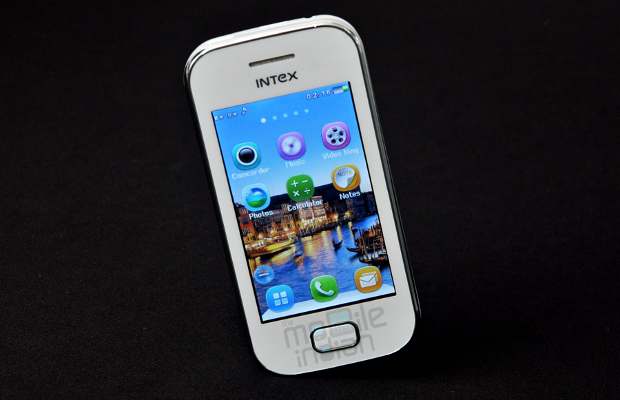 Here is what we feel about the phone
###PAGE###
Look and feel
Intex Sense 3.0 is finished in white with a chrome finished border. The only physical button on the front of the phone has rectangular corners and is also chrome encircled like the camera.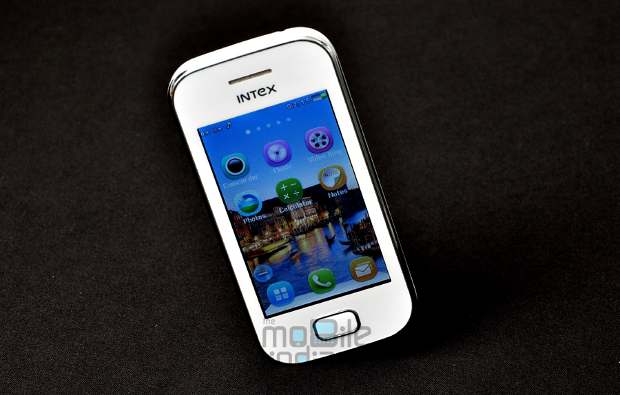 The back is made of plastic and looks as if a it has been laminated with thick plastic. There is a pattern engraved at the back as well below the laminated surface. All in all, it might not be to everyone's taste but most will like the design. Best part is that it is not a fingerprint magnet despite being shiny.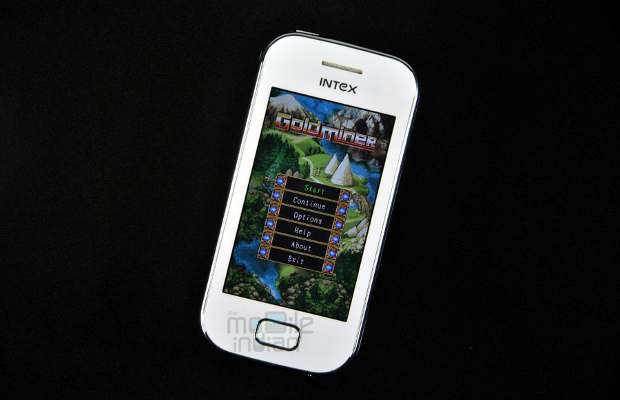 Apart from the button in the front, the phone has only one more button, placed at the top of the phone which is the power cum lock button. Alongside the button, there is the 3.5mm jack and a micro USB port.
The micro SD card is placed inside the back cover but you don't need to remove the battery to access it. The two SIM slots are however beneath the battery.
###PAGE###
Display
Intex Sense 3.0 comes with a 3.2 inch touch screen with resistive touch technology. However, the touch sensitivity is surprisingly high and very smooth.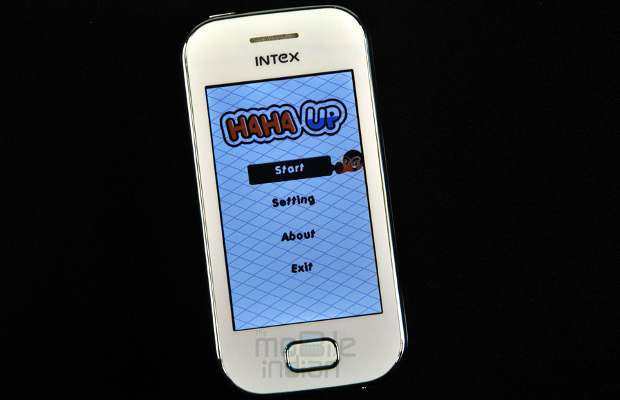 Even in terms of colour and sharpness, the phone offers pretty decent results and in that sense is at par with most entry level Android smartphones.
###PAGE###
User Interface and apps
The phone is based on MediaTek platform and as such benefits from a very well sorted user interface. It has five home screen options and each is customisable with widgets and notifications.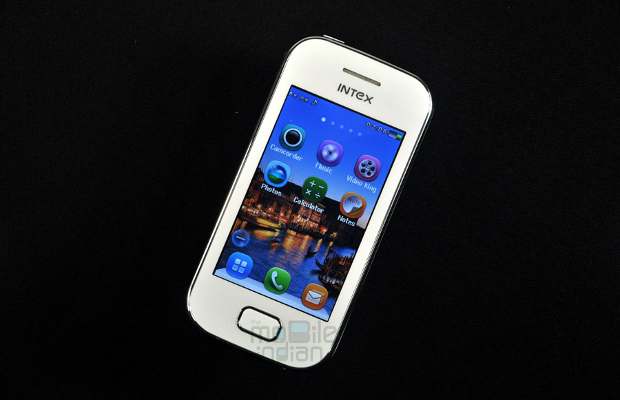 The user interface of Intex Sense 3.0 is logical and is easy to understand. Being a feature phone, there is in any case not much to do in terms of tweaks. The phone supports Hindi and English languages and in both the languages, the menu and other things are well sorted.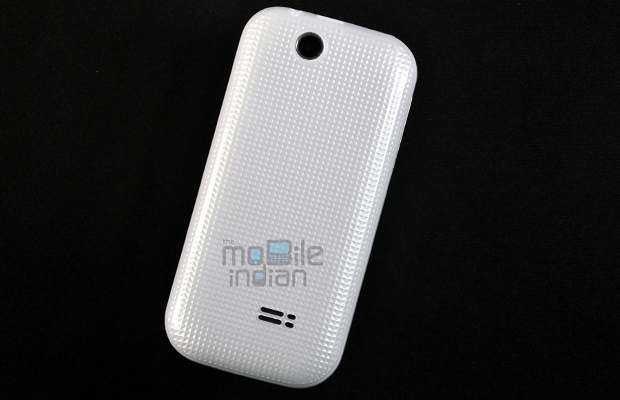 The phone is built on a Mediatek platform and as such has access to apps from the MRE platform of MediaTek, which also provides a white label app store, which means that brands like Intex can brand it as their store in their handsets. This offers a great deal of apps for these phones. So on that count, while the handset is no match to Android, it has access to some very good and optimised apps and games. The Intex Sense also offers eBooks, of which 500 hundred can be downloaded.
The phone already comes with a good collection of built in apps and many more can be downloaded from Intex app store for free, except for the data charges that you will need to pay.
###PAGE###
Performance
There is no detail of the processor or anything about the phone even on the Intex's website. However, the phone performs smoothly and we even played few games that come preinstalled; though they are not very high end games, but they indeed played well.
In normal tasks like taking calls, texting, and web browsing, the phone is really smooth. In fact, in the one and half week that the phone has been with us, the phone did not hang even once.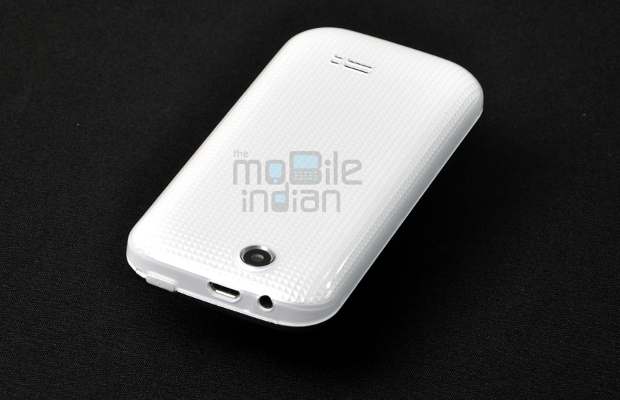 Cellular connectivity is also good on the phone and worked well throughout and so is the FM reception. The Intex Sense 3.0 also comes with FM recording function. The speaker of the phone is also quite loud.
The phone is rated at very low SAR value of 4.25w/kg which is a very good thing for your health, the government standard is set at 1.6w/KG.
###PAGE###
Camera
The phone has a 2 megapixel camera. However, the image clarity is not even comparable with a 0.3 megapixel camera.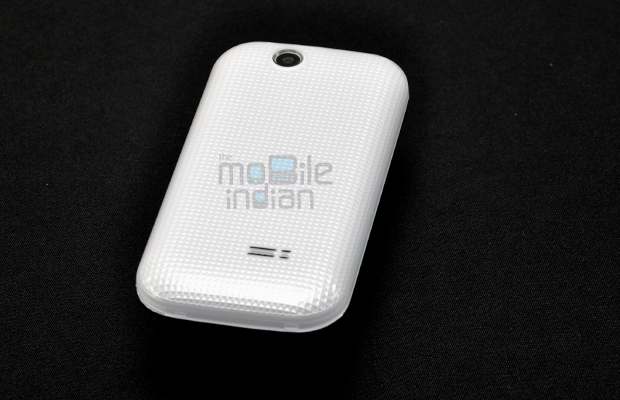 There are two apps, one is of still camera and the other one is for camcorder. The camera has some silly filters like mirror, four frame, and lomo – all of them offer poor and very slow results.
Both picture and videos are of poor quality and can only work a little bit in very good lighting conditions.
###PAGE###
Connectivity and storage
The phone offer GPRS connectivity only and there is Bluetooth 2.1 as well. However, there is no WiFi. The phone comes with virtually no internal memory, however it supports up to 16 GB SD card. Also, Intex is offering a 2 GB micro SD card for free with it.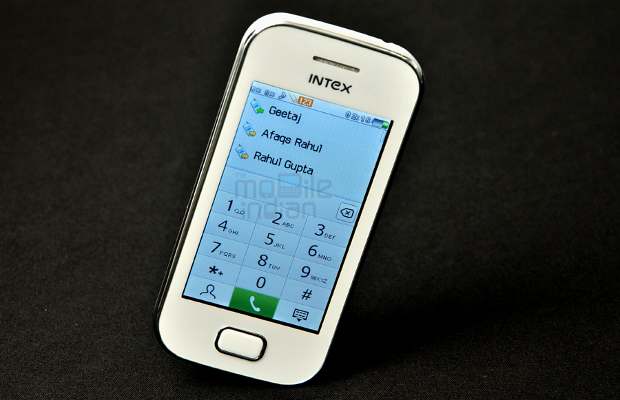 Battery
Intex Sense 3.0 has a 1200 mAH battery which is quite big for a feature phone. According to the company, the battery offers 4.5 hours of talktime and 250 hours of back up, which it meets more or less.
###PAGE###
Verdict
The biggest challenge for this phone comes from the likes of Lava S12, which is an Android 2.2 based phone with 3G, WiFi and GPS and even a better camera. However, Lava S12 is not widely available as it is a very old phone now. Recently launched Micromax A25 Smarty is another Android phone which is priced only slightly higher at Rs 3,899. Though it doesn't have 3G or GPS, it does offer 1 Ghz processor and access to Android market for apps.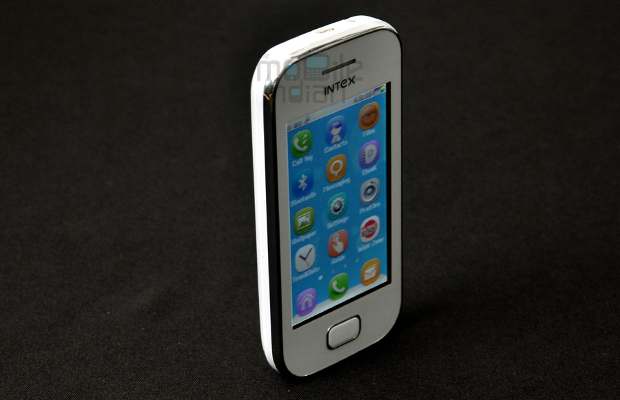 However, those who are looking for a simple phone that looks good and performs well and finds Android complex, will like this phone for its good smooth performance and easy to understand user interface.