This is the second smartphone of Idea that we are reviewing after the Idea Id-280 handset. Like the Id-280, Idea is also offering another 3G handset with some bundled offer. This handset, which is called Idea Blade, is available in the market for Rs 7,992 with benefits worth Rs 3,500 that users get in terms of services like 3G internet connectivity from Idea.
However, it is the quality of smartphone and not the bundled offers that you should look for before buying a smartphone. Here is a detailed review of the Idea Blade and lets find out whether it has the mettle to keep you busy on 3G or send you to the heaven with Abhishek Bachchan!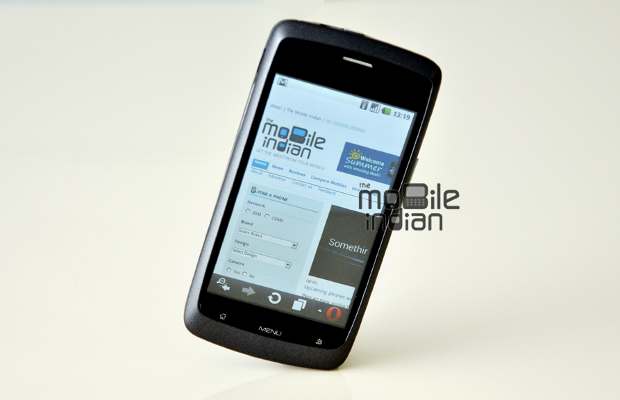 It is to be noted here that Chinese multinational, ZTE is manufacturing this handset while Idea is marketing it under its own brand. Also, please note that ZTE is a very well known company and is selling telecom equipment to Indian telecom operators as well. It is also the same handset that is available in the market as Dell XCD 35.
###PAGE###
Look and feel
The Idea Blade has a very solid build quality. Though the back cover is entirely made of plastic, it doesn't feel like so. The chrome stripes on the sides further give it an aristocrat look. Besides, the sharp cuts on the back side and the angular bottom further enhance its look. Overall, it is not an eye-candy but certainly has the smartphone-like stature.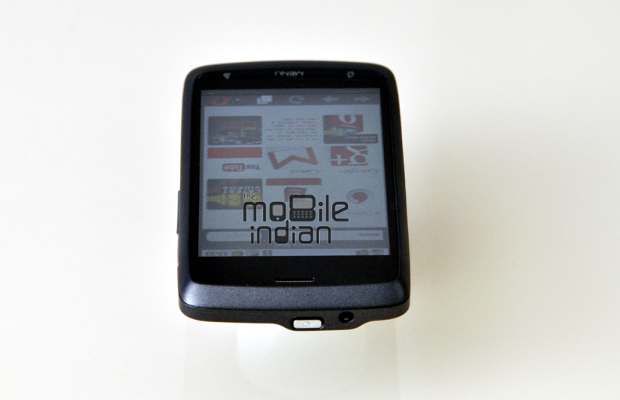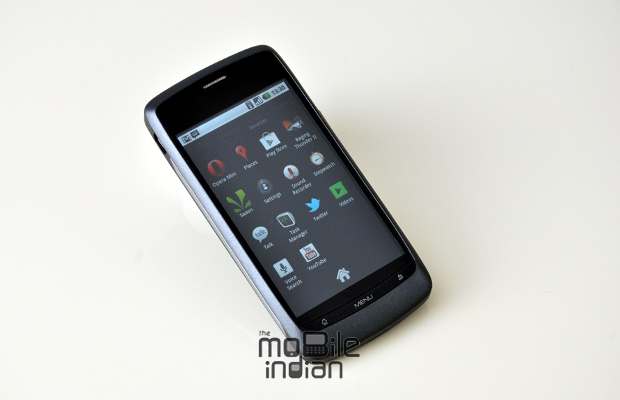 Unlike most current smartphones, it has three physical buttons on the home screen for home, menu and back. The volume rocker sits on the chrome stripe on the right side while the on/off button and a 3.5 mm jack are on top. The entire left side has no key but there is a USB cum charger port there. A 3.2 megapixel auto focus camera is at the back in a neatly carved out box.
###PAGE###
Features
The Idea Blade is an affordable smartphone and hence comes with bare minimum specifications. It comes with the older Android 2.2 Froyo operating system and there is no information yet whether it will be updated to Android 2.3 Gingerbread at all. Besides, it has a 600 MHz Qualcomm Scorpion processor along with a meagre 512 MB of RAM.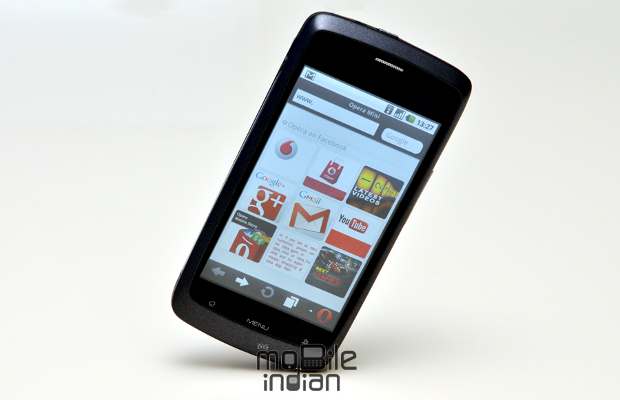 It has a bigger 3.5 inch screen though and since it is based on capacitive touch technology, it will be easy to work on. There is a 3.2 megapixel autofocus camera with digital zoom that can record videos as well but at 10 fps (frames per second,) which is low for any smartphone.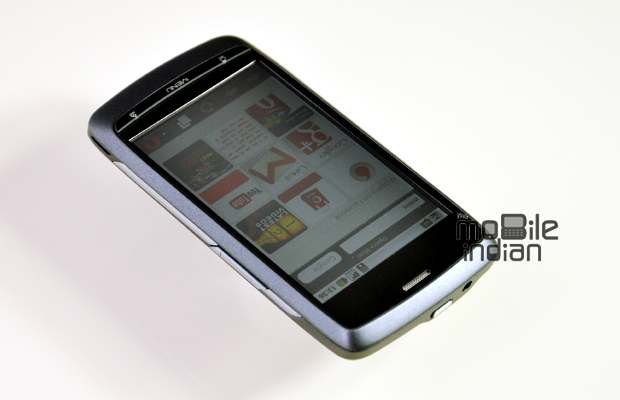 According to the manufacturers, the 1250 Li-ion battery of Idea Blade provides 3 hours of talktime. There is an accelerometer, proximity sensor and an ambient light sensor for better gaming; and there are the usual features like WiFi, Bluetooth, USB port and 32 GB expandable memory.
###PAGE###
Performance
As mentioned earlier, this phone comes with the bare minimum and hence one should expect it to perform like that. But, having said that, we do not mean it performed terribly.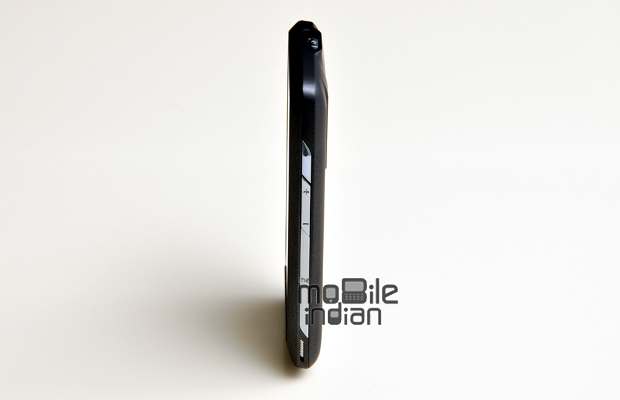 The display is big enough for most functions. Though the screen responds well, it is better to type in landscape mode. However, there is some lag in the phone that does not allow fast typing and you tend to end up with something other than what you want.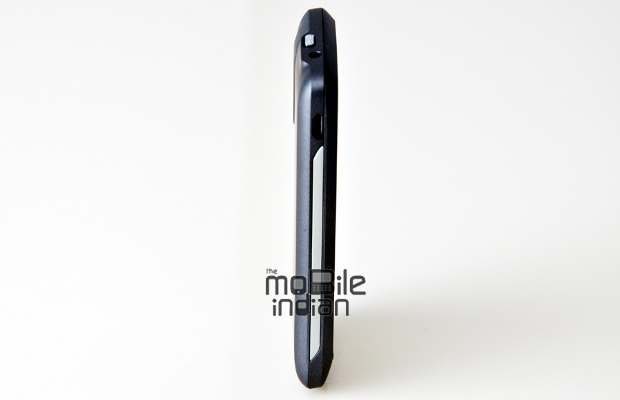 The 600 MHz Qualcomm Scorpion processor is quite slow and is very low for a phone worth Rs 8,000. Currently, there are a number of Android smartphones which have better processors. You can check our Handset guide here. The slowness is palpable when you open games. Also, since it is based on Android Froyo, multitasking is not possible. This saves the slow processor to some extent.
A big disappointment is its music playing capability. Many a times, the phone just stopped supporting some common music files though it eventually did play those files. Volume is not loud so you better use a good headset if you want to enjoy songs. Idea Blade, though, has good FM reception compared to many other smartphones.
The company claims that the phone would provide 3 hours of talk time on full charge, but actual figures are considerably lower. For a smartphone, a 1250 mAh battery is anyway not the best. So if you love to play games and listen to songs, then you better keep the charger with you as the battery drains out quite quickly. The phone also gets very hot while charging.
###PAGE###
Conclusion
Both the Dell XCD35 and Idea Blade are the same device. Only the branding is different. Last year The Mobile Indian had reviewed Dell's XCD35. However, the context and mobile market situation have changed since then.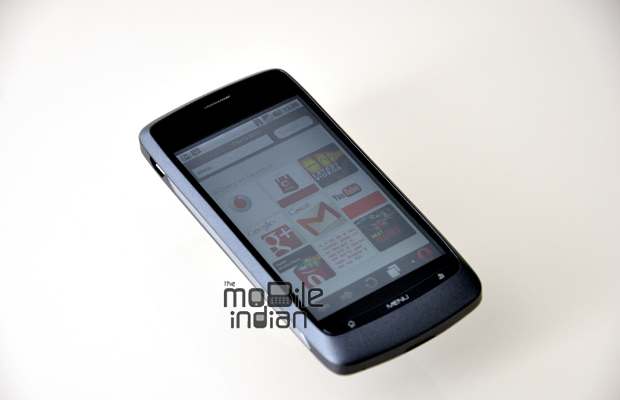 Currently, a range of Android smartphones starting from as low as Rs 4,000 is available in the market. In fact, you get very good handsets for around Rs 8,000 that include smartphones like LG Optimus L3, Samsung Galaxy Y S5360, Motorola Fire XT311, Spice Mi-350n etc.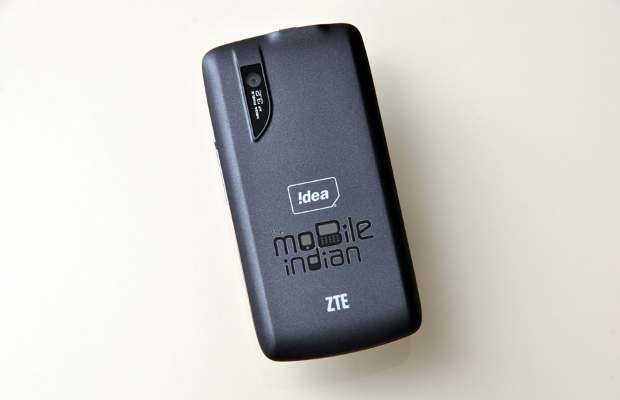 But, remember that Idea is offering Rs 3,500 worth of 3G benefits with this phone, which effectively makes it much cheaper than its competitors. So in a nutshell, it is a good deal if you are looking to buy a smartphone and enjoy 3G.