The age of octa-core smartphones began last year but at that time no one had imagined Android smartphones with octa core processor in the affordable range till MediaTek announced its True octa-core chipset.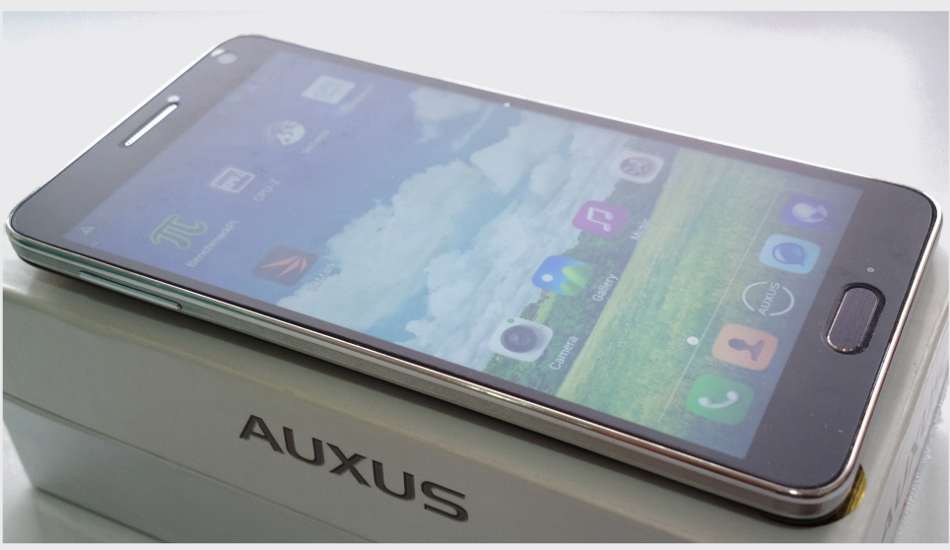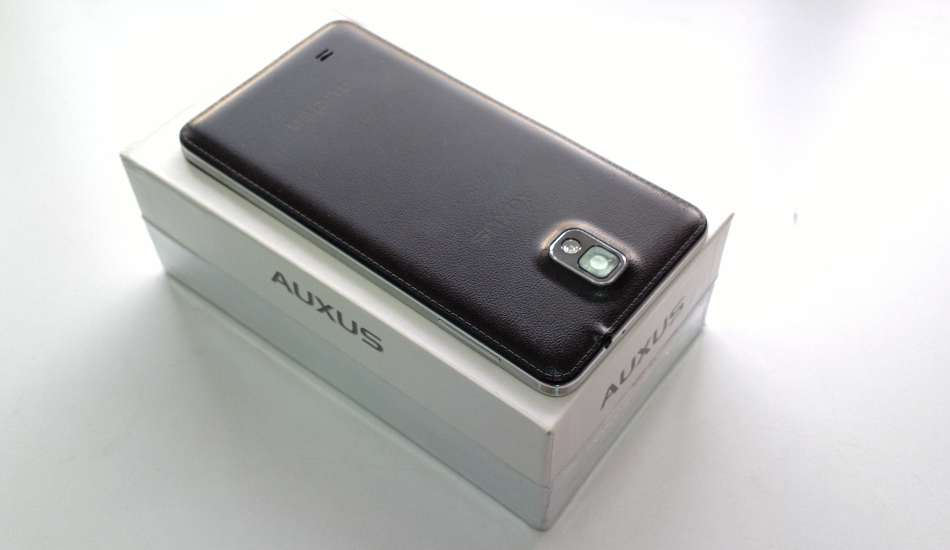 Indian handset manufacturers were quick to pounce on that opportunity. Intex was the first one to bring a device with MediaTek's True Octa-core mobile chipset solution, named as Intex Aqua Octa which we reviewed last week. Now we have the iBerry Auxus Nuclea N2, which too bears the same octa core chipset but comes with different set of features loaded.
Take a closer look at the iBerry Auxus Nuclea N2.
Design
The iBerry Auxus Nuclea N2 is the immediate successor of the Auxus Nuclea N1 in terms of model name. However, the design of the Auxus Nuclea N2 is quite "similar" to that of Samsung Galaxy Note 3. The Nuclea N2 too has a faux-leather stitched back panel and serrated effect on the side metallic rim. The Auxus Nuclea N2 has a home button in the front while volume control button is on the right side; the power button is on the left hand side.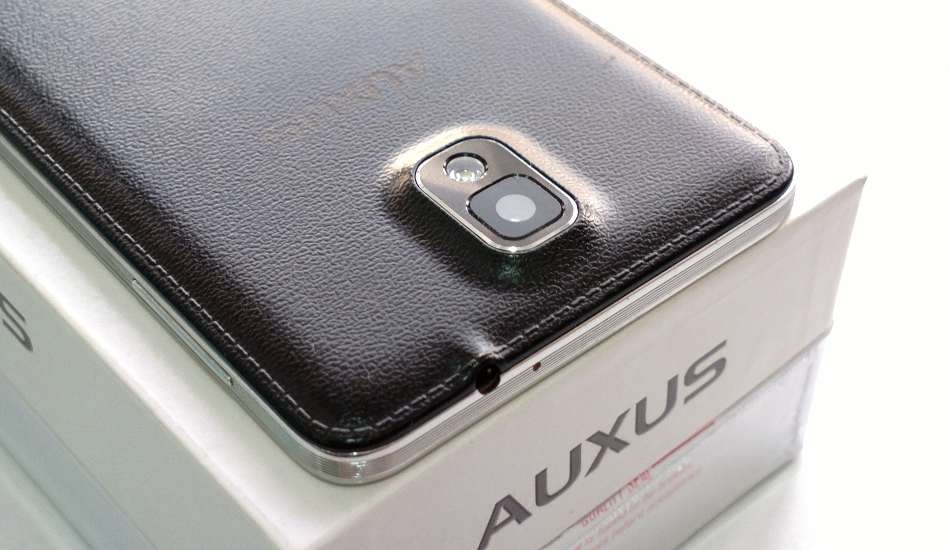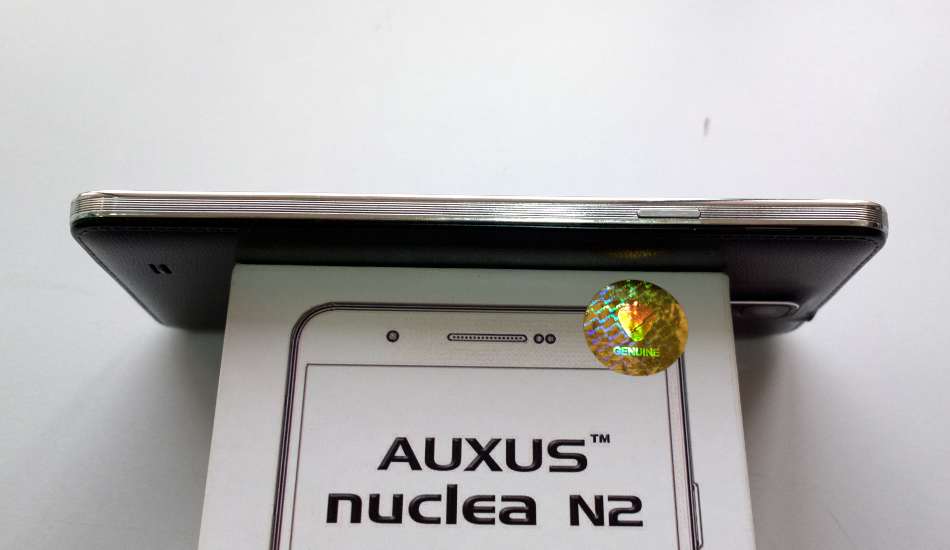 When the phone is switched off or in sleep mode, the capacitive buttons – Menu and Back, are invisible. But even when the phone is powered or in active mode, those buttons are barely visible in day light. No stylus is bundled to be used with the large display. Like several other phablets, the large display clad Nuclea N2 is 8.5 mm thick which does take a while to get comfortable with. Also, using the phone in one hand is not easy.
Rating for design: 7 (out of 10)
Hardware and Software
The iBerry Auxus Nuclea N2 comes armed with the True Octa-core MediaTek chipset that runs at 1.7 GHz clock speed. This chipset also integrates the quad-core ARM MALI-450MP4 graphics core. This mobile SoC has been paired with 2 GB DDRIII RAM.
The phone has a 5.7-inch Active Matrix display featuring the One Glass Solution technology which makes the display thinner and lighter. The display supports 1920×1080 pixel resolution. The auto-brightness option does not work properly and one has to manually set the brightness level to maximum for using it under sunlight. The phone also promises 16 GB on-board storage out of which only 11.66 GB is actually allotted as the phone storage while 1.97 GB is allotted as internal storage. Thankfully there is a memory card slot at the back which can accommodate up to 64 GB micro SD card.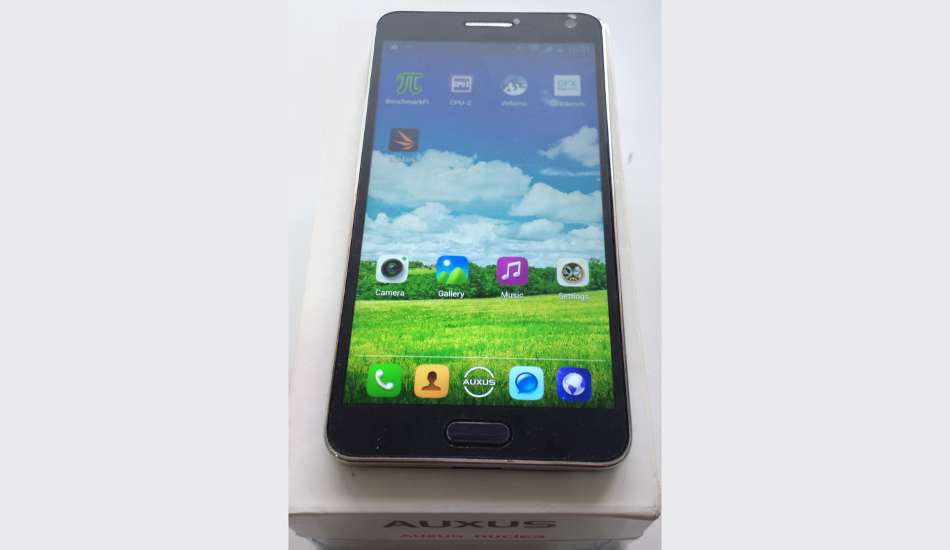 In terms of hardware, the combination of the octa-core MediaTek chipset with 2 GB DDRIII RAM looks fantastic on the specifications sheet. When it comes to performance, we faced quite a number of hiccups with the native Trebuschet launcher which came installed by default. The Nuclea N2 runs Android 4.2.2 Jelly Bean version with very minimal skinning. The app icons look colourful but are often confusing. Good part is that the number of preloaded apps are countable and that actually leaves a lot of on-board storage space to store files.
The Nuclea N2 comes with two SIM slots of which one is for regular SIM cards while the other is meant for a micro SIM card. The phone supports fast 3G network SIM and has WiFi support as well for faster mobile web experience. Besides, it has Bluetooth 4.0, and Near Field Communication chip. There is USB On-the-go support promised with this smartphone as well.
Rating for hardware: 8 (out of 10)
Performance
We did have high expectations from this smartphone since it has an octa-core processor and comes with few customisations and has no pre-loaded apps. The phone did not disappoint us either. We thoroughly enjoyed playing games such as Subway Surfers to Modern Combat 4: Zero Hour without any issues with the graphics. The touchscreen was also quite responsive even with the screengaurd pasted on top of it.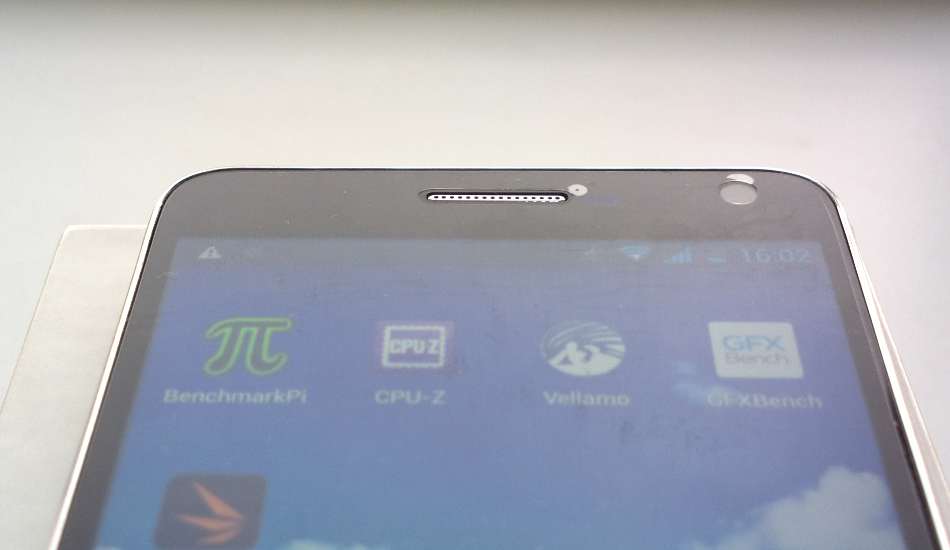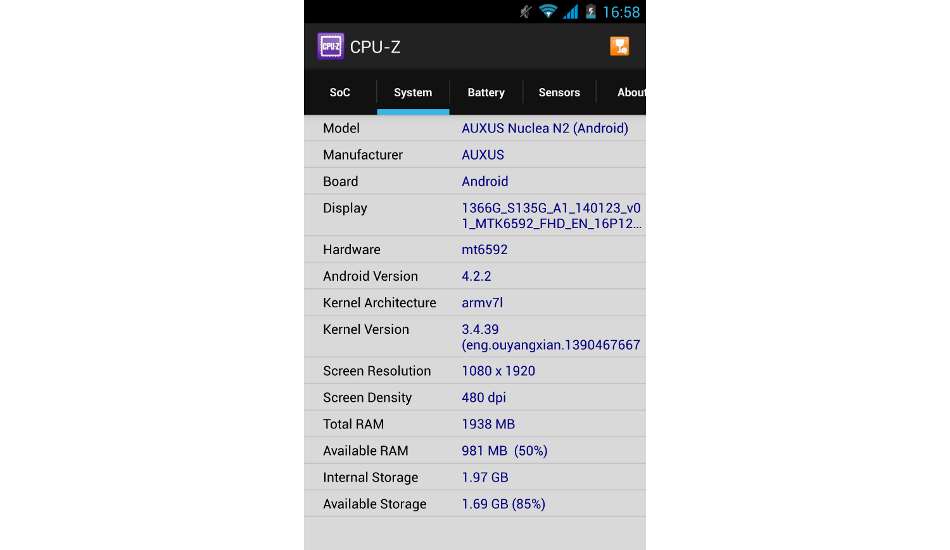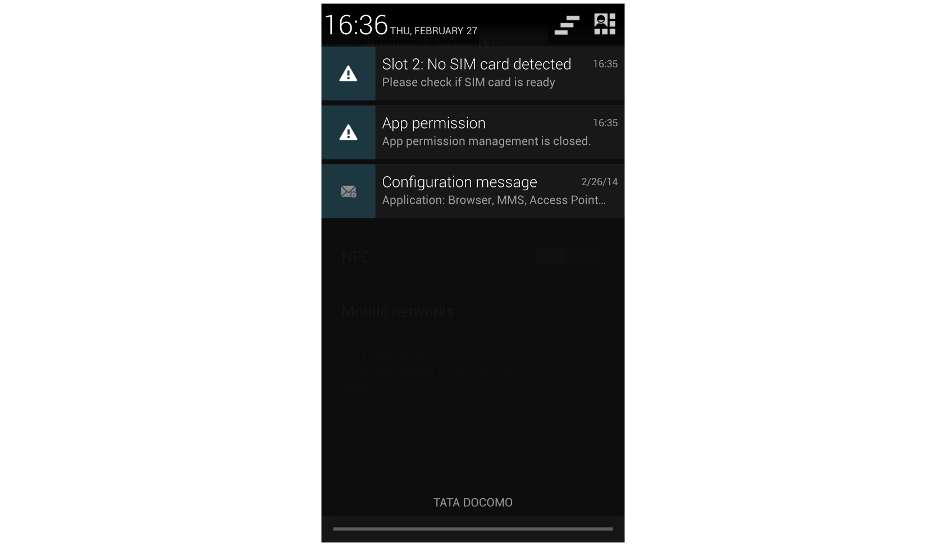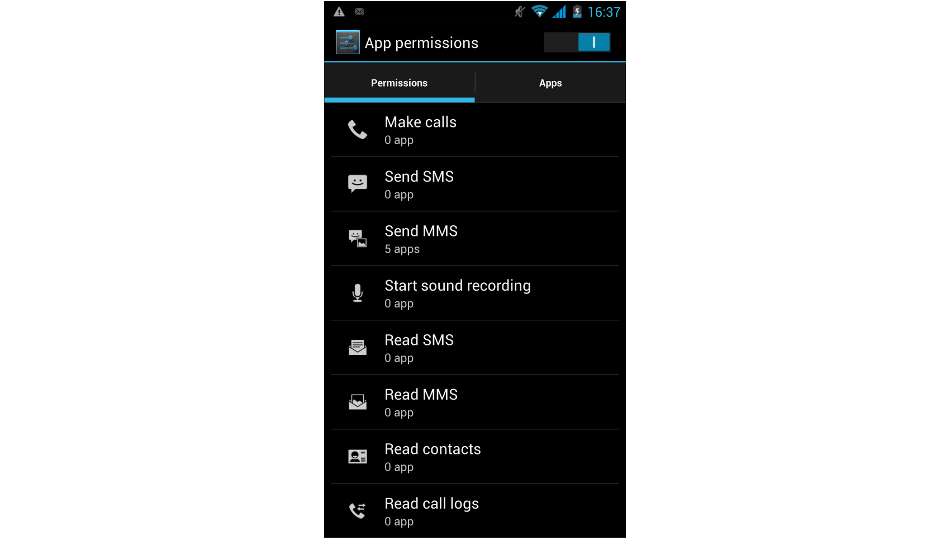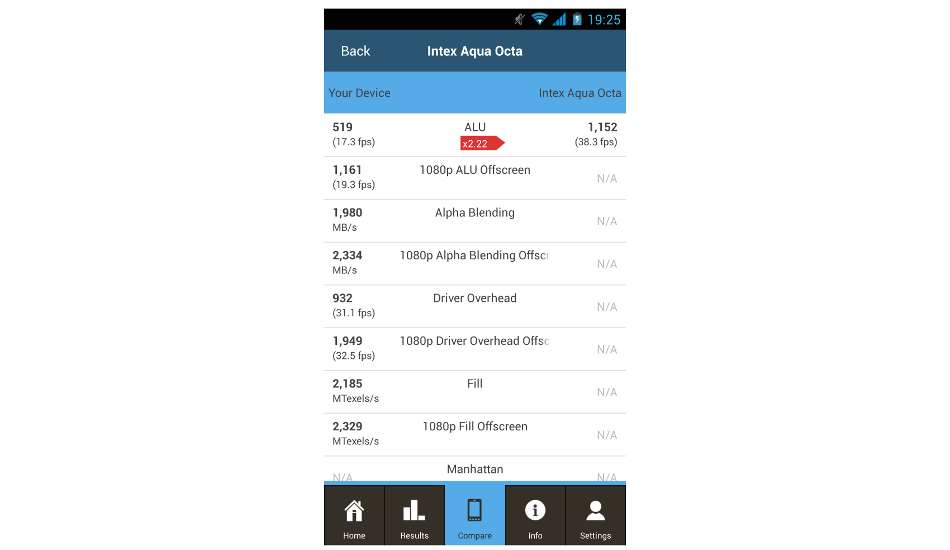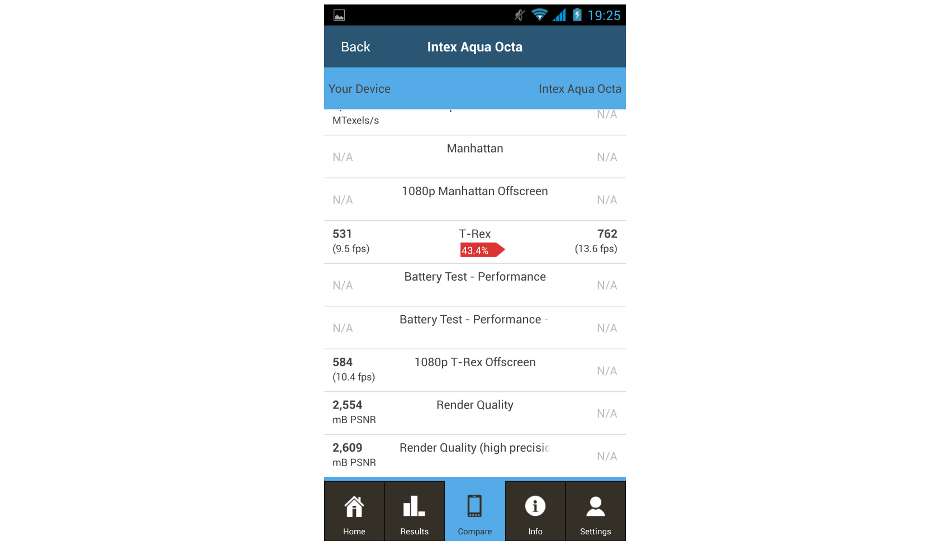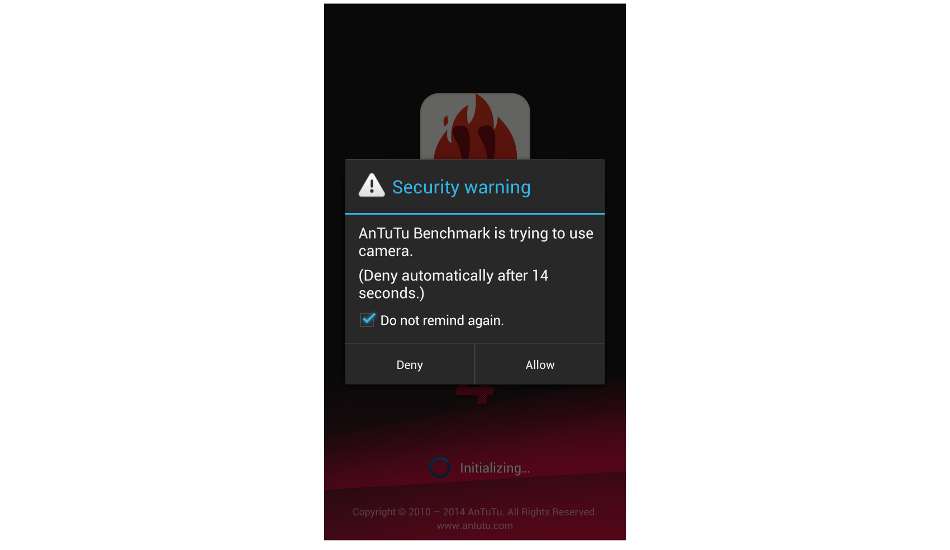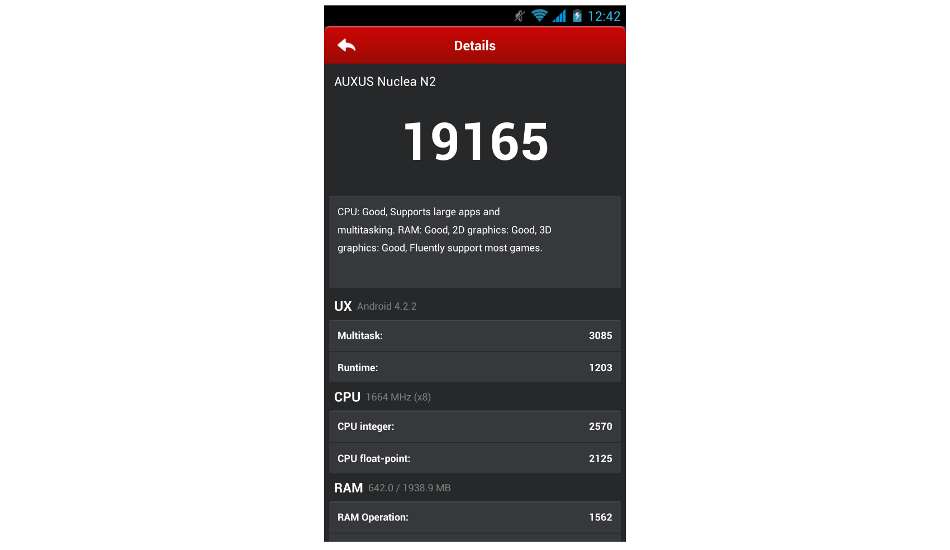 In terms of benchmarks, the Nuclea N2 scored 19165 points on Antutu. With GFXBench, we tried to measure its potential with the Intex Aqua Octa and we were surprised with the results (see screenshot). The Intex Aqua Octa comes with the same processor but with the PowerVR SGX544 GPU against MALI-450MP4 GPU of the Nuclea N2,
Rating for performance: 8 (Out of 10)
Camera
The iBerry Nuclea N2 has an 8 megapixel front camera with wider angle to accommodate more people while clicking a self portrait or executing a video call. At its rear lies a 13 megapixel camera integrating a BSI sensor; an LED flash is located just under the module. The camera boasts several features such as ISO sensitivity and real time filters. The imaging enthusiasts can play around with the ISO sensitivity with up to 1600 and try to capture the best possible images. The camera also offers HDR support and it is much better than the auto mode.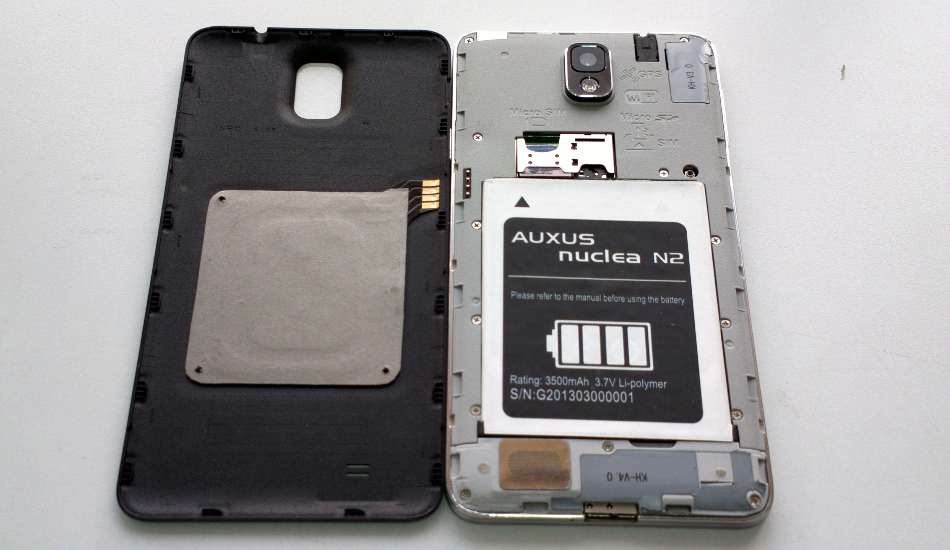 Try out Motion Track mode while shooting live action sequences for an interesting output. The camera also offers option for Face Recognition and Burst mode that allows clicking 99 shots. It does have the image stabilisation feature but it is nowhere close to the Optical Image Stabilisation offered in several devices.
Compared to the other devices offered in similar price segment, the iBerry Auxus Nuclea N2 does offer some interesting bunch of camera features for the imaging enthusiasts; the camera also is able to capture fairly decent images but without much detail.
Rating for camera: 7.5 (out of 10)
Battery
This smartphone has a massive 3500 mAh battery but since it has a huge 5.7 inch display we had our reservations about its battery back up. So we tested the phone in different circumstances. In one such test, the Nuclea N2 lost more than 10 per cent of battery in less than 50 minutes during which I played Subway Surfer for 20 minutes and during all this the phone was connected to a WiFi network. Also, we had kept the brightness at maximum and the CPU Power Saving mode in the battery settings was unchecked. That means, one can easily play a heavy game like Modern Combat 4: Zero Hour for couple of hours.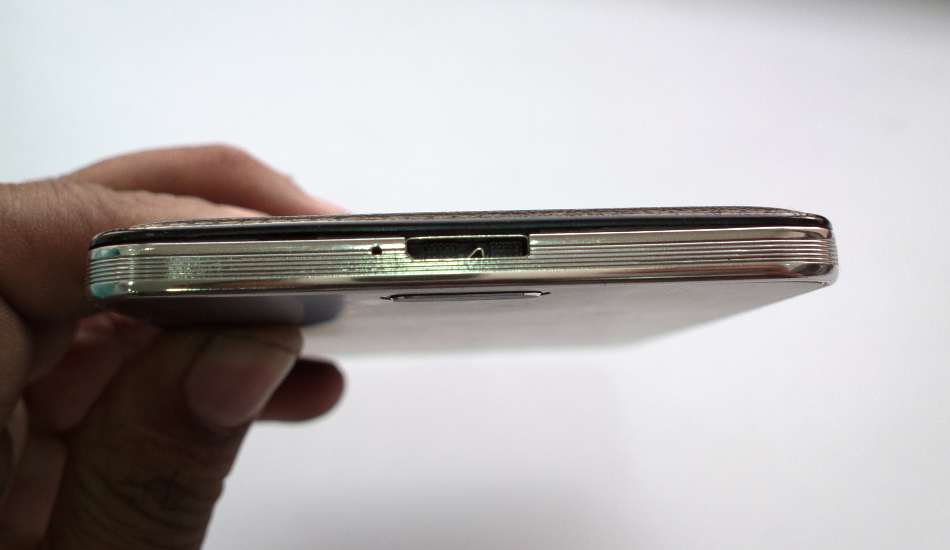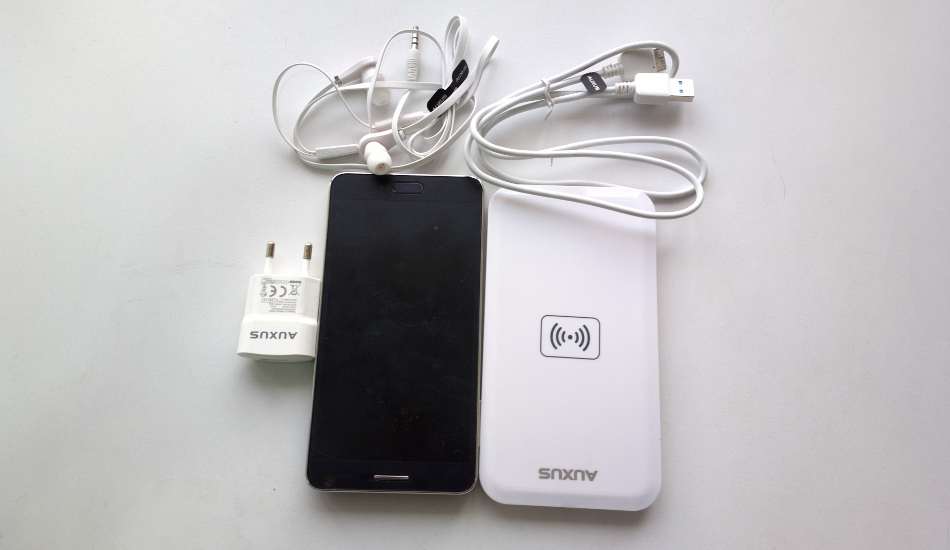 With a normal usage, the phone battery managed to last for just a day which was bit surprising considering the size of the battery. If used with appropriate settings such as CPU Power saving mode, low or auto brightness, inactive GPS services and so on, this dual SIM phone can easily run for just about a day. IBerry has also bundled a wireless charging pad but the charging time through that is extremely slow.
Rating for battery: 7 ( out of 10)
Images by Sushil Kumar