Huawei Honor is a mid range phone with a very impressive specification sheet. It comes with a 1.4 GHz high resolution 4 inch screen and 8 megapixel camera with single LED flash-which are among the best specs in this price range. However, good specifications and good performance are not always directly related. So here is what our experience of the device tells: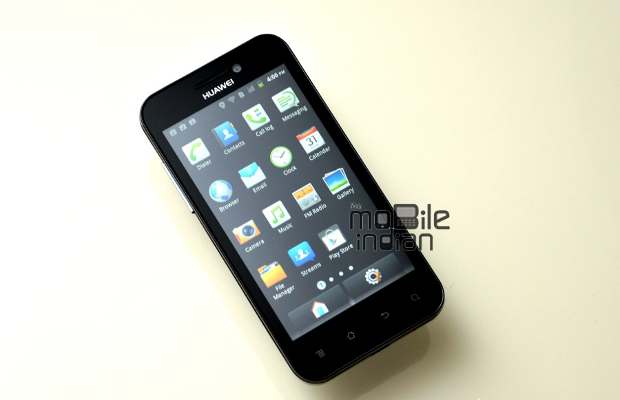 ###PAGE###
Design
There are no physical buttons in the front. The back cover is almost flat with only slightly rounded edges. It has a textured finish which aids a good grip of the device. In terms of physical keys there is only a volume rocker on the upper right side and a power/lock button on top. There are two connectors: one is a 3.5 mm jack for headphones and a USB port for charging and connecting the device to a PC. The camera is placed at the centre top of the back cover flanked by speaker grill and single LED flash.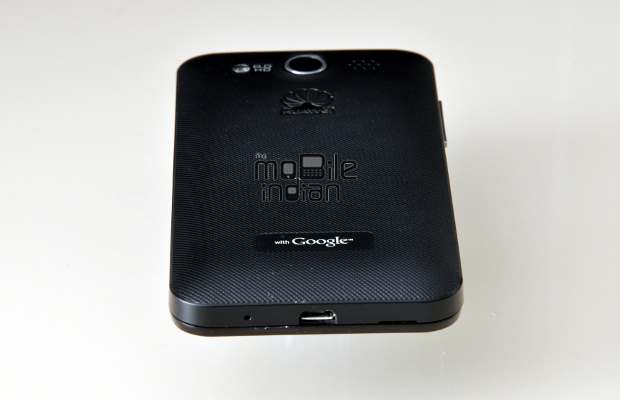 The Huawei logo and a ring around the camera are finished in chrome. All in all, the device looks good. However, once you open the back panel you realise it is made of plastic that is not of the best quality, though you wouldn't know it when the cover is in its place. The phone is 10.9 mm thick, which is good, though it is slightly heavy at 135 grams. The weight is due to a large 1900 mAh battery, making it a worthwhile tradeoff for good battery life.
###PAGE###
Display and touch
Huawei Honor has a 4 inch 480 x 854 pixel (254ppi) display, which is one of the best in its class. The colour and visibility are top notch, and the screen is visible in sunlight.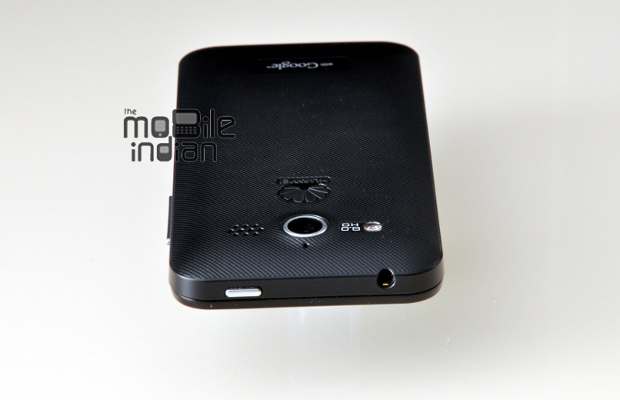 However, when it comes to touch sensitivity Honor does not fare well. The four capacitive touch buttons are good in terms of sensitivity but the screen requires slightly harder touch to register commands-not as hard as resistive screens require, but feather touch is not registered, say, once of every ten times. This is not a big problem as the user will get used to applying the right amount of pressure pretty soon.
Another problem with the screen is that it is a fingerprint magnet and requires cleaning often, especially when you are out in the sun.
###PAGE###
User interface
Huawei has put its own skin on top of Android, while users have the option to switch this off and enjoy a pure Android experience. Overall implementation of the user interface is good.
While unlocking the device user has the option of directly going to call screen, camera, message or home screen. Though one negative aspect is that users cannot customise this option.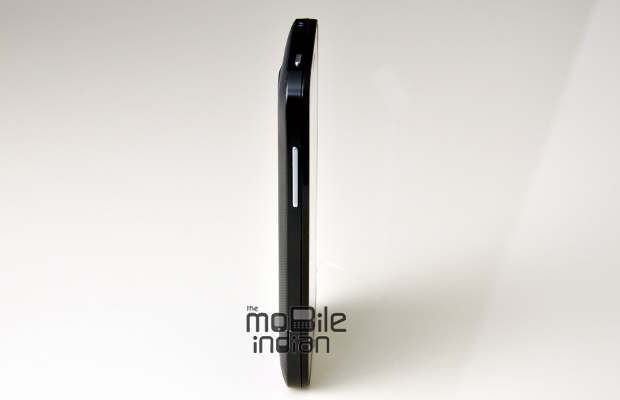 Small tweaks in messaging, task management and other areas are well executed and make it easier for users to close tasks, or send, forward and delete messages.
Huawei has also added some useful apps like All Backup, which backs up everything on the SDcard; and the Huawei Care App, which makes it easy to call, email or send feedback to Huawei customer care centres.
The phone offers up to five home screens which can be customised with widgets and files. There are certain apps like Stream (for social media integration) and Weather App, which come pre installed and are very useful (though you can download such apps from the Google Play store).
###PAGE###
Huawei Cloud
Huawei is marketing the Honor as a cloud phone. Basically, this means that you get to access 16 Gb of free cloud storage for images, files, music and videos. There is also the option of backing up contacts and other important information, which will help you retrieve information in case your phone is lost or stolen or damaged.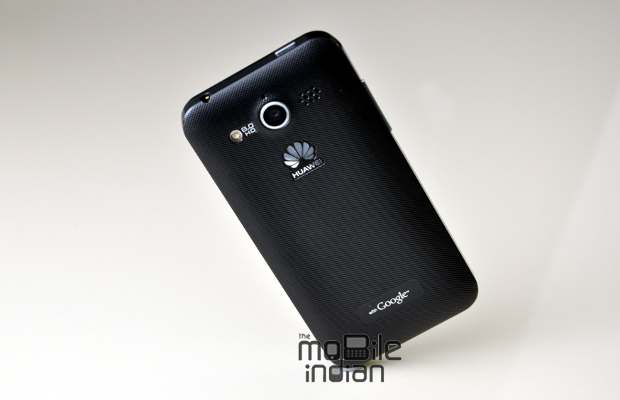 What is good is that the Huawei Cloud interface also allows users to find the device in case it is stolen or lost, and in case it cannot be retrieved you can wipe out the data in the phone. The device can do so even if the SIM card of the phone is changed.
###PAGE###
Camera
This is one of the most disappointing parts of the phone. Though it is an 8 megapixel autofocus camera with LED flash it doesn't perform well.
Images are not as sharp as they should be; there is lots of digital noise, especially in low light conditions. In bright light the situation is slightly better but not up to the mark.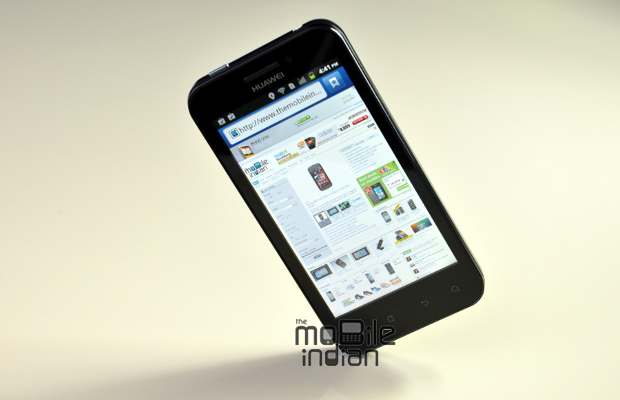 Even video recording (which is claimed to be at 720p,) is not up to the mark, and neither motion nor voice is captured well. There is visible noise in the images. The LED flash is only useful for close up shots and not for group photos.
The camera is about as good as a 4-5 megapixel device.
There is also a front facing VGA (.3 megapixel) camera for video chats, which does a decent job.
###PAGE###
Performance
With a 1.4 GHz processor, we expected good performance and the phone wasn't at all disappointing. Its graphics performance in the games we played was at par with the best with no signs of freezing even after prolonged game play. The apps opened really fast, and the videos played very fluidly. The phone comes with 512 MB of RAM, which is slightly less for such a device; a 1 GB RAM would have made the phone snappier.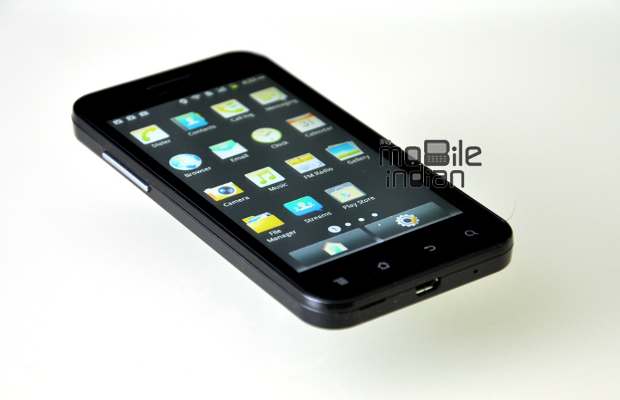 Calling and network related performance were good. There were no call drops even in areas where network is weak and WiFi and FM reception were also good.
In terms of battery back up the phone offers perhaps the best backup among all the Android phones with up to three days' usage with one hour of music, and WiFi for 8-10 hours (with one hour of surfing) every day. Playing Angry Birds Space with full brightness for more than an hour drained only 25 percent of the battery.
###PAGE###
Verdict
Priced at Rs 19,990 the phone is directly in competition with Nokia N8, Sony Ericsson Xperia Ray and Xperia Pro, all of which have much better cameras with Nokia's being the best. But in terms of other things like performance and screen Huawei Honor offers a bigger screen and better performance. The phone is DLNA certified, though it doesn't get an HDMI port, so you have to use WiFi to hook it to other devices to share content.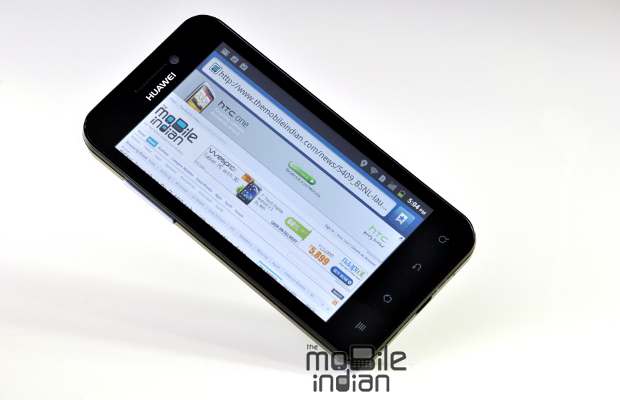 One of the added advantages of Honor is that the upgrade to Android 4.0 is almost ready and will be arriving soon, which other phones in this category (Rs 17,000-23,000 range) are not going to get anytime soon. In case you are looking for an Android 4.0 device HTC One X, which is priced at Rs 17,000 is a good option to consider. Though it comes with a much smaller screen, it has good camera and music capabilities. LG Optimus Sol is also a good option but again it is based on Android 2.3 and comes with only a 3.7 inch screen.
In terms of battery backup too this phone beats most in its class. If camera is an important consideration for you, don't pick this phone. However, if you can make a compromise in that department, the Huawei Honor is definitely worth considering.