HTC One series is the latest from HTC and boasts better photography and music capabilities. While the HTC One X and One S are high end devices, the HTC One V is a mid range device priced at Rs 17,500. Though there are other phones like Sony Xperia Sola in the same price range with slightly better specifications, they run on Android 2.3 while the One V runs on Android 4.0.3.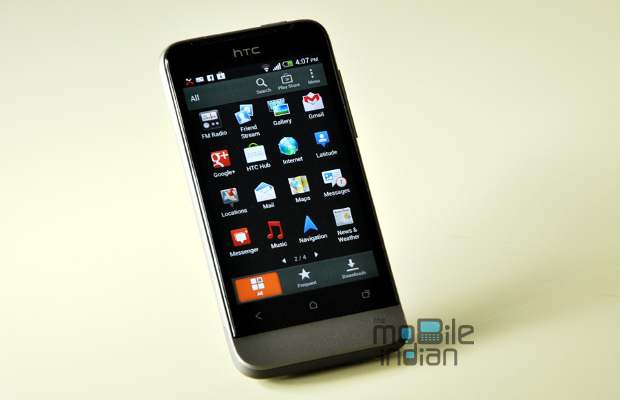 The price and specification combination of HTC One V looks attractive. Let's find out if the performance lives up to our expectations.
###PAGE###
Design
The phone looks very stylish with a metal unibody frame and protruding chin at the bottom which aids grip. It has a flat back panel with curved edges, the bottom is plastic, which is removable and hides the SIM card and microSD card slot.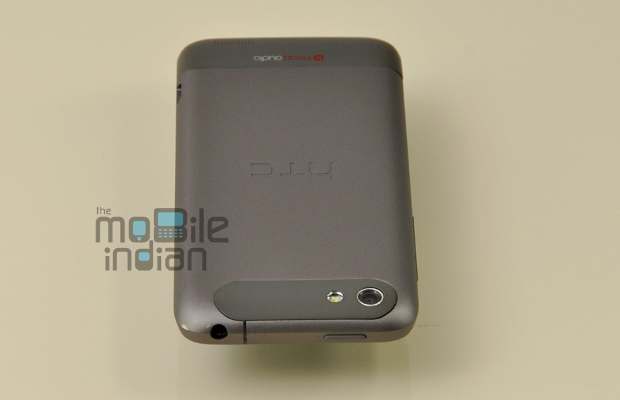 The earpiece grill on the top of the device is wide and produces very good sound quality even in noisy conditions. The 3.7 inch Gorilla glass screen appears to be pasted on the body and is a millimeter above the rest of the surface. At the back top corner is a 5 megapixel camera and single LED flash. The top side houses a power/lock button and 3.5 mm jack. The volume rocker is on the top right side and the microUSB port is at the bottom left.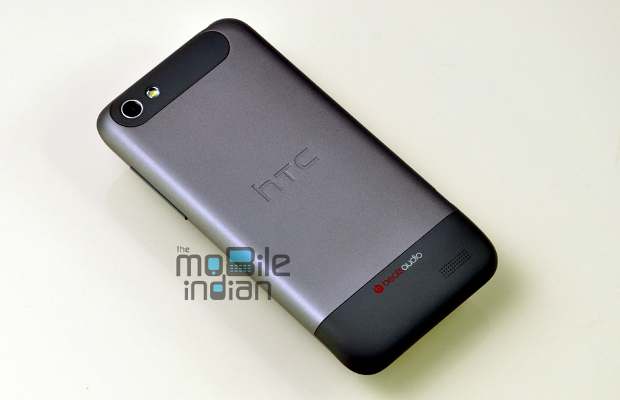 All in all, the phone is ergonomically designed and easy to grip and operate.
###PAGE###
Display and touch
The phone comes with a 3.7 inch screen with 800 x 480 pixel resolution. The display is bright and images appear really nice and text is also sharp. In fact this screen is one of the best that you can get in this range.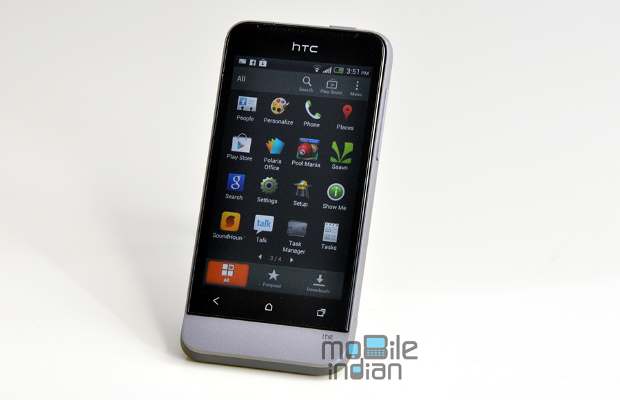 It is covered with Gorilla glass which protects it from scratches and probably a few falls (we didn't test that and advise that you don't either).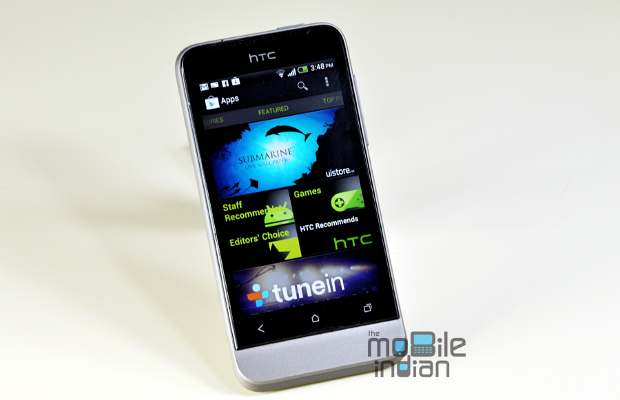 Even in terms of response the screen is butter smooth and registers each touch as and when it happens, without delay.
###PAGE###
Camera
The 5 megapixel camera on the phone is average fare. Colour and sharpness are fine but once you zoom in the photograph starts to pixelate pretty soon.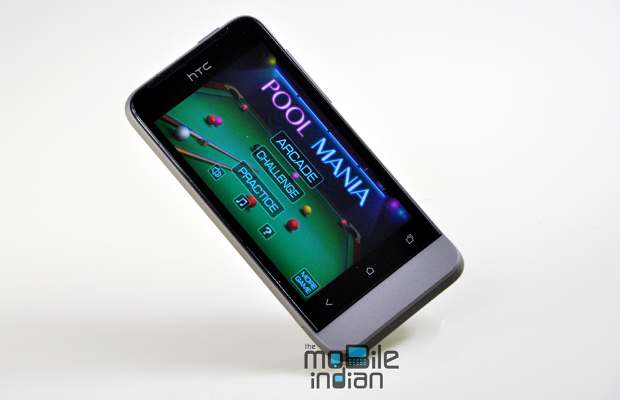 The camera is, however, fast and gets ready in an instant. There is also a burst mode which clicks 15 photographs in a second and lets you choose the best one.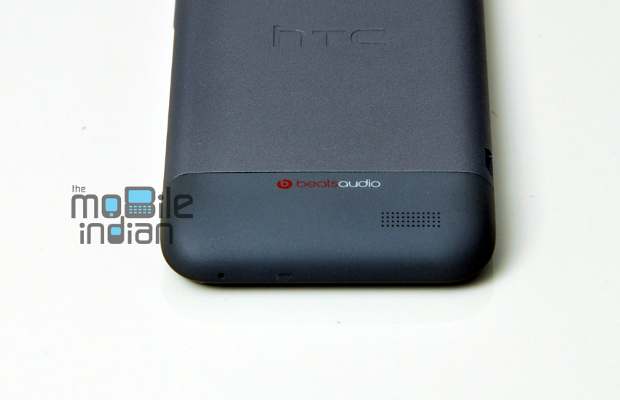 The LED flash is a good help in low light conditions but is not very powerful for true night photography.
###PAGE###
OS and UI
The phone comes with Android 4.0.3 and HTC Sense 4.0 user interface. To Android 4.0 itself HTC has introduced certain changes through its Sense 4.0 user interface. The normal weather app of Sense is very good as always and sharing is made easy too.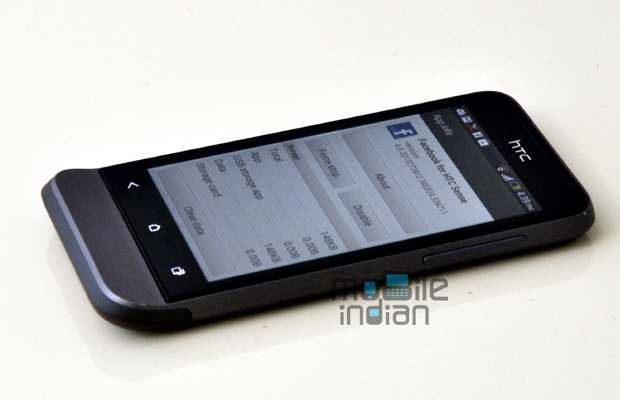 Improvements to the camera like burst mode and many new settings are also good additions. However, prioritising the contacts etc is kind of confusing initially, but once you set the phone to your preferences it becomes easier.
All in all it's an easy phone to operate, but it does take some getting used to. For pure-Android lovers it will be disappointing.
###PAGE###
Performance
The phone comes with a single core 1 GHz Qualcomm Snapdragon processor coupled with a 512 MB RAM and Adreno 205 GPU. While it sounds a bit low powered, performance is top notch- there is no lag, no hanging issue.
Though if you start to open too many applications or play heavy graphics games the performance does slow down a little. It is better if you close down applications when you don't need them and thanks to Android 4.0 you can do so very easily.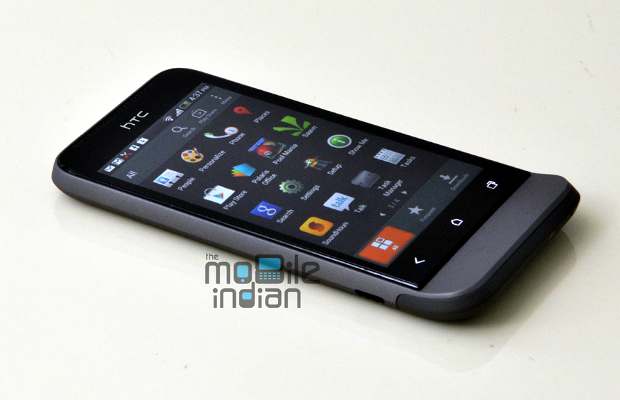 The earpiece is loud and clear. Voice quality, mic and reception are all top notch. The loudspeaker of the phone is not very loud, though it is clear for sure. WiFi connectivity is very good too. In fact it got reception at quite a distance from the router where other phones were too far out of range. The FM radio reception however is not as good, but it is not disappointing either. It's just ok. We did not get the earphone with the review unit so we can't comment on that.
The 1500 mAh battery is decent and the phone lasts a full day with WiFi on for more than half the day, two hours of music and a good number of calls and Youtube videos.
###PAGE###
Music
The phone has Beats Audio enhancement and that does translates to nice music and multimedia. However, since you do not get a Beats Audio earpiece in the box (you get it as an additional accessory,) the experience is not as good as it could have been.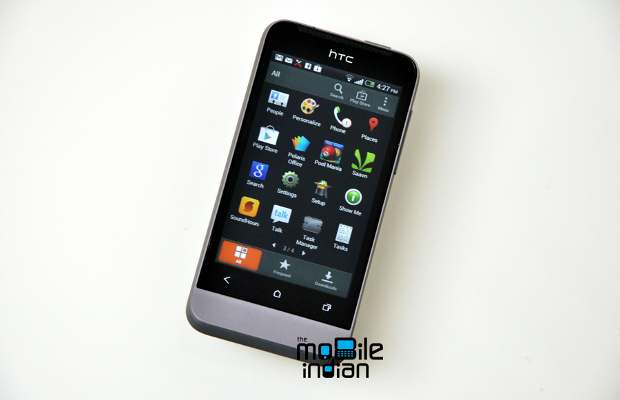 HTC is also offering free cloud storage with Dropbox, which is great for keeping your music, videos and documents.
###PAGE###
Competition
The closest match in terms of price is the recently launched LG Optimus L7 which beats HTC One V in terms of pure specification as it has a bigger 4.3 inch IPS panel display and almost the same specifications in all other areas like processor, RAM, camera, operating system etc. However, since we have not tested it we do not know how the LG actually performs.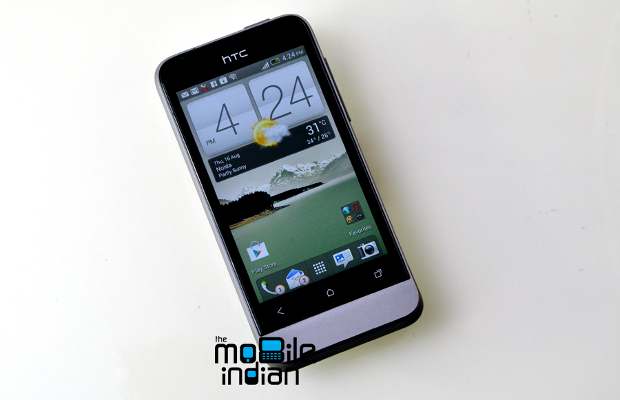 The other close competitor is Sony Xperia Sola, and though it gets a faster dual core 1 GHz processor and latest Mali 400 GPU it is Rs 1,000 more expensive and has Android 2.3 which is old now.
The rest of the phones, like LG Optimus Black, are priced close but are old models with Android 2.3 or less.
###PAGE###
Verdict
HTC One V is indeed a well priced phone with a nice feature set and good performance. For those who like HTC Sense user interface this phone is a safe buy. Those you are simply seeking a good mid range phone too can place a safe bet on this one.