Budget Android smartphone with a big screen and big sound
Advertisement
Pros
Looks
Build quality
Battery life
When it comes to budget 5 inch display based devices, the variety and choice is in plenty. If need be one can find an Android smartphone starting from merely Rs 5,000 but as with all things even budget devices get their fair share of highs and lows. In order to cut down on cost, manufacturers are offering devices with bare minimum specifications.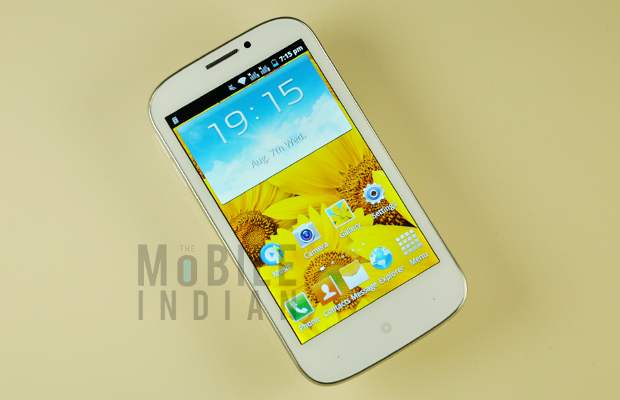 These are good enough for basic tasks but given the price they come at they are good for beginners or for those who want a big display within a tight budget. Fitting the bill exactly, Hitech has launched the S500 Android smartphone. Priced at Rs 6,999, Hitech S500 is a worthy budget device; but how well it works, we find out.

Look and feel

Hitech S500 comes in two color options, white and black. The device we got came in white and to some extent the color makes the device look better than how it would have in black. The glossy color finish of the device adds a touch of look but at the same time also makes it prone to attracting a lot of fingerprints and smudges. The device at the front gets capacitive touch enabled keys that make the front neat and clean and give a seamless look to the capacitive touch enabled input system as well. The device has been accented with a chrome strip running on all sides and adds a touch of elegance to the devices' appearance.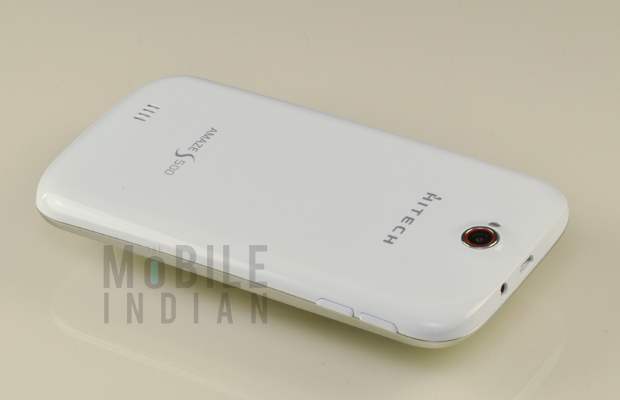 It is a bit heavy in terms of weight but comes with a 2500 mAh battery pack, which justifies the weight to a great extent. The right side placement of the power/standby key really makes it easy to use. The left side houses the volume rocker, which is placed at just the right distance to be easily accessible.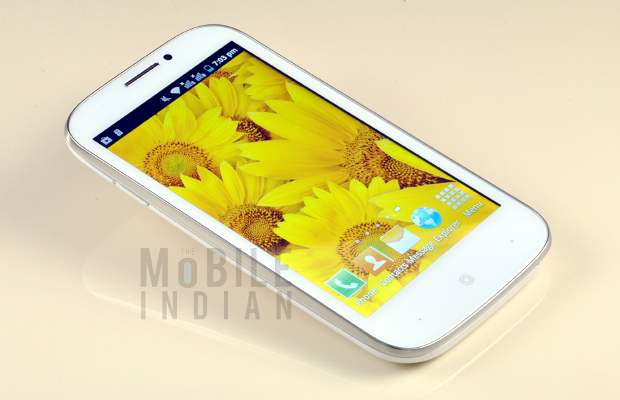 Overall, the build quality of the device is decent except for its weight. It's sturdy and the casing of the device offers ample protection from accidental falls. Plus it has a complimentary scratch guard and flip cover, which increase its value plus add a ton of protection as well.

Display and touch

Hitech S500 has a 5 inch 480 x 800 pixel TFT LCD display which works well and has higher brightness but with oversaturated colors. The maximum brightness supported by the display makes it a perfect device for use even in bright sunlight, but the over saturated colors look sad for an otherwise good display.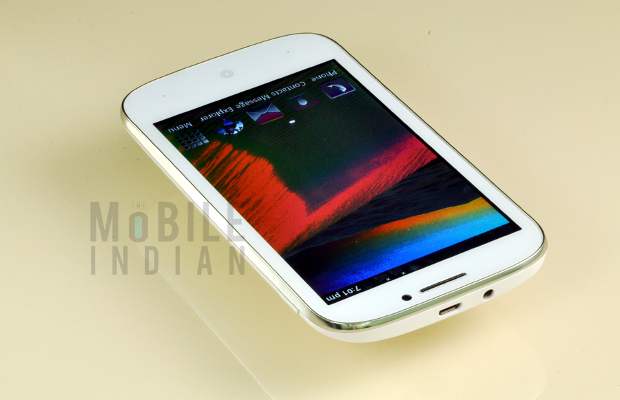 The color reproduction and black levels are low but the picture quality offered by the display is sharp. The capacitive touch on the device is accurate. So be it gaming or web browsing touch sensitivity has been tweaked for just the right performance and just a slight touch is required for most tasks and applications to perform the desired actions.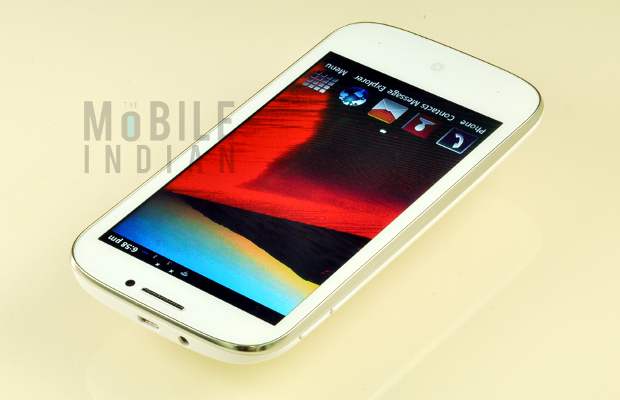 The display however misses out on a proximity sensor and an ambient light sensor so users will have to manually kill the display or put it on standby while calling to avoid accidental presses.

Hardware and storage

Hitech S500 utilizes a SpreadTrum SP6820A chipset with a 1 GHz single core processor based on ARM A5 architecture and a dedicated graphic engine. The processor is from a less known chip manufacturer but it performs well, justifying the price of the device well. Hitech S500 was surprisingly not compatible with the Antutu benchmark and the application kept crashing, so we tested the device with Vellamo and got results as expected. The device managed last positions in both HTML5 and the overall benchmark with 272 points in metal (hardware) and 616 points in HTML 5 tests.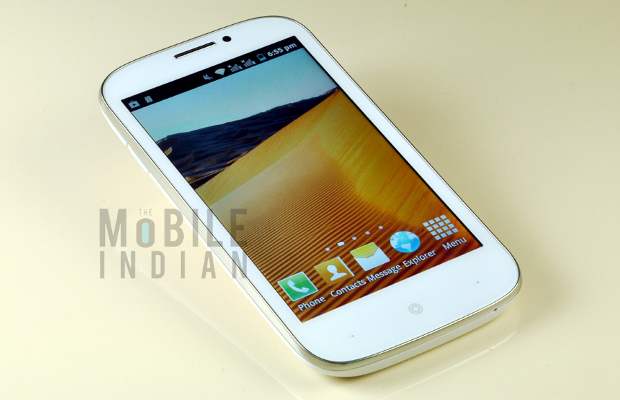 The phone features 512 MB of RAM memory and a mere 512 MB of internal storage, which is reduced to about 200 MB for users. It can be further upped by 32 GB with the help of external micro SDHC data cards.

On the application front Hitech S500 works well with most applications until and unless they specifically require faster hardware. On the gaming front too the phone is capable of doing justice to most basic and mid range games.

Operating system

Powered by Android's Ice Cream Sandwich 4.0.3 operating system the Hitech S500 comes with a number of other themes as well with user interface customizations from the manufacturer.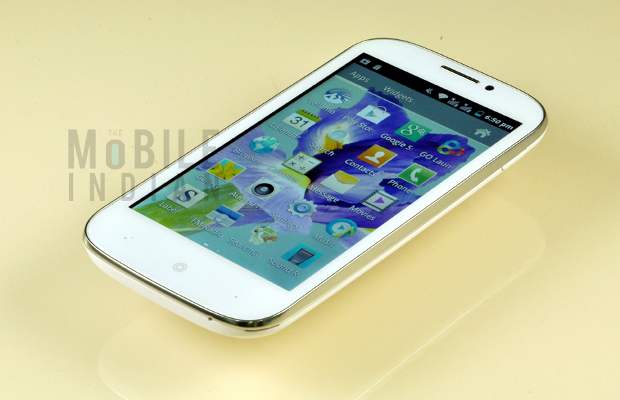 The operating system offers the device compatibility for most applications on the Google Play store, plus there are a number of applications that come preinstalled on the device and are more than welcome.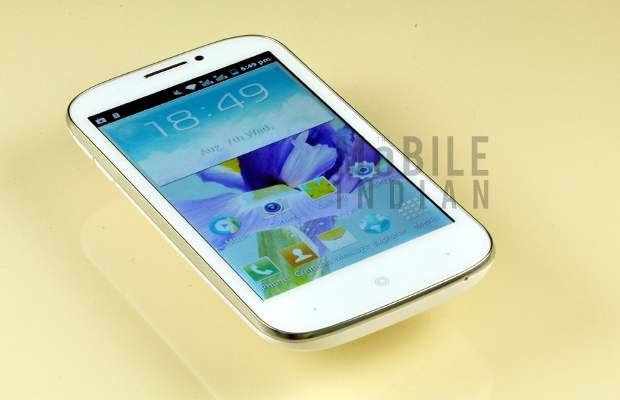 The low application space could have been increased by removing a few apps which add load to the Hitech S500.

Performance and usage

The Hitech S500 offers decent all round performance for the price, which makes this device good for most basic applications and tasks.


The call performance of this device is a major plus point. The earpiece and loudspeaker volume is abundant and the microphone delivers voice to the receiver loud and clear. The earpiece somehow misses out on depth when it comes to voice reproduction.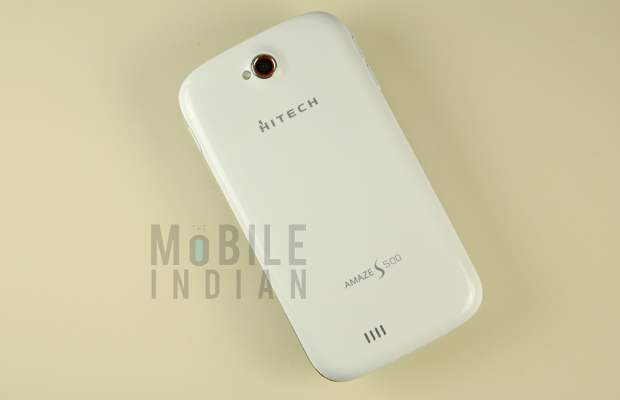 The device features a dual SIM design with primary SIM featuring 2.5G (Edge) only connectivity on both the SIMs. Utilizing and calling using two SIM is not at all an issue and works smoothly.

Camera and multimedia

There is a 5 megapixel camera on the Hitech S500 which is good and offers a fixed focus lens as opposed to an auto focus lens offered by most budget device within the category from manufacturers like Karbonn and Micromax, and it certainly is negative for the device. Along with that the device features a 0.3 megapixel camera good enough for video calling.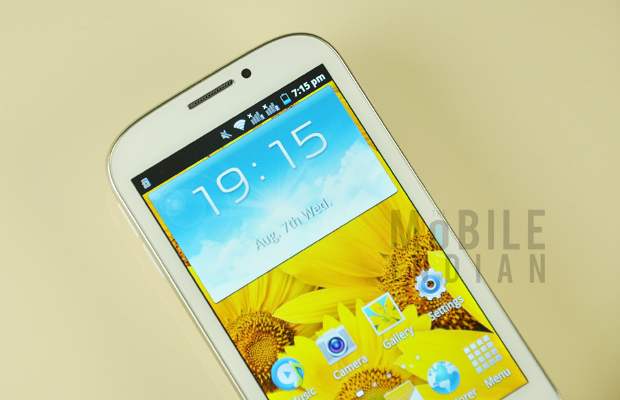 The image quality of the camera is good for outdoors, and the indoor mode suffers due to lack of lighting, but sufficient light is provided by the LED flash, which comes into play wherever needed but is only effective for close objects.

Hitech S500 plus supports all generic Android formats for playback. Also, Google Play store can easily extend multimedia capabilities.

Conclusion

The Hitech S500 is a budget Android smartphone that is priced at an MRP price of Rs 6,999, which can be expected to be bought at Rs 6,500 or even lower in the retail market. The Hitech S500 with a 2500 mAh battery offers up to 2 days' worth of battery backup with moderate usage of features and apps, which is impressive overall for a device with a big 5 inch display.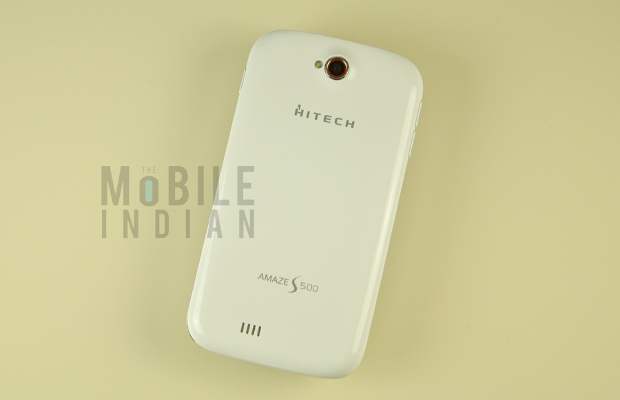 The device offers a good bang for the buck overall and the same cannot be said about the average performance, but that is why it's a budget device, and that too a sub Rs 8,000 one.
Advertisement