Milagrow, an Indian company which is known for its robots, has entered the tablet market in 2011 itself. Since then it has several decent tablets to its credit. Just earlier in March this year, it came out with a new tablet, called Milagrow M8 Pro.
Specification
The Milagrow M8 Pro comes with an impressive specification list comprising a 9.4 inch HD display, quad core processor, 2 GB RAM, 16 GB internal storage, 64 GB micro SD card slot, 6500 mAh lithium-ion battery, 5 megapixel rear camera, and 2 megapixel front camera.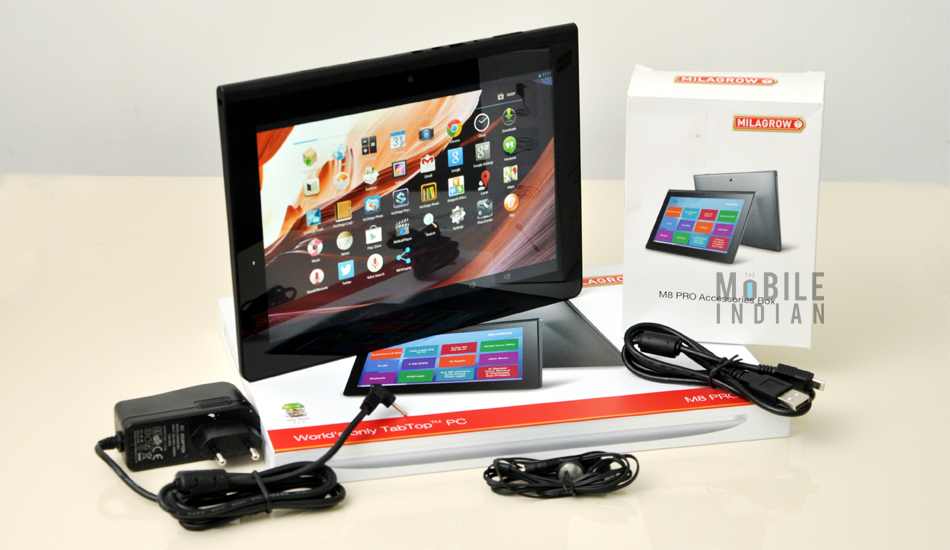 It comes with a SIM slot but does not allow voice calling but you can use the SIM connectivity to access 3G. Besides, it has WiFi, HDMI, Bluetooth and GPS.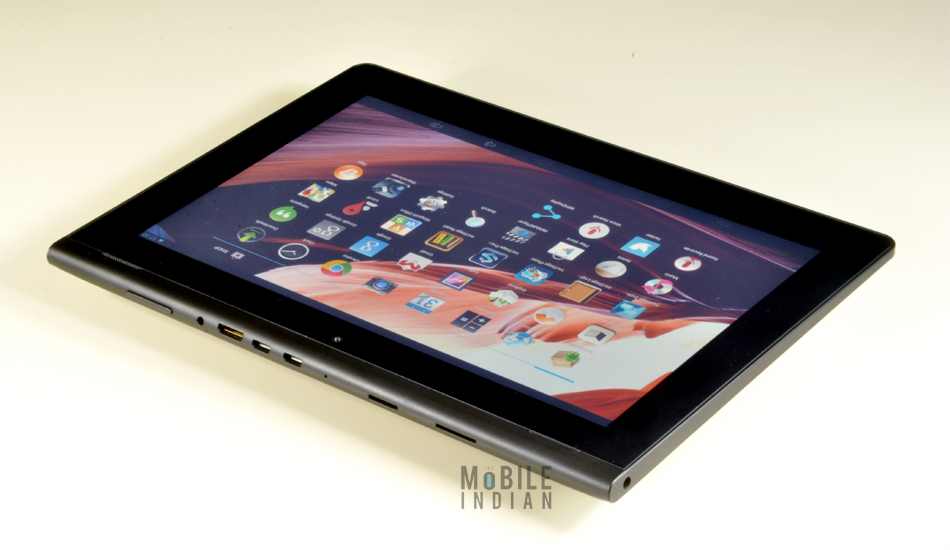 No doubt, the tablet is impressive on the paper but it is priced at Rs 25,990 (currently available for around Rs 25,000) which directly puts it against the market leaders like iPad Mini and Samsung's series of tablets.
Thus we used the tablet for about three weeks to see what it has to offer.
Design
The Milagrow M8 Pro has a distinguished design which is both attractive as well as useful.
Despite having a 9.4 inch display, the M8 Pro is extremely lightweight and thanks to its matte finish back panel, it is quite comfortable to hold. The tablet is thickest at its left hand side (when you hold it in portrait mode). Unlike most tablets, its left hand side panel is curved in nature and is an extension of the matte finish back panel, thus providing a natural grip. All the other three side panels have sharp edges. This design makes it easy to hold in one hand this huge tablet without any discomfort (considering you are holding it from the left hand side).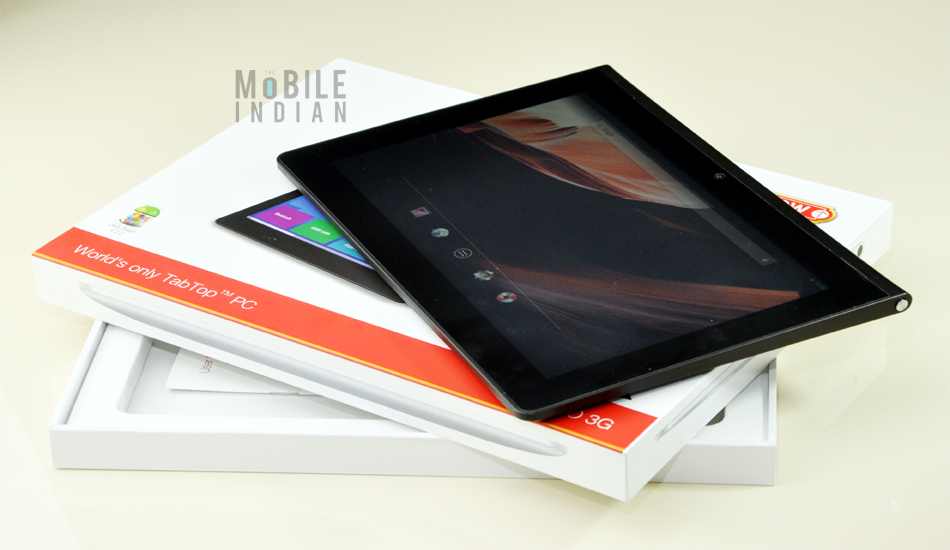 Milagrow has wisely not kept the power button and audio jack on this left hand side which would have created problems while using the tablet. These two are instead kept on the adjoining sides. The audio port is not the traditional 3.5 mm jack. We have tried our regular headsets and they can't even properly inserted into the audio port.
All other ports – SIM, micro SD card slot, USB port, Host, power port – are in this left hand side panel itself. There is another key in the same side which looks like volume rocker but is not; this key serves two purposes – to open menu and to go back. In the back panel, there is a 5 megapixel camera along with a flash light and a Reset button. There are two speakers on either side of the front camera, above the display, which comes handy while watching videos on this tablet.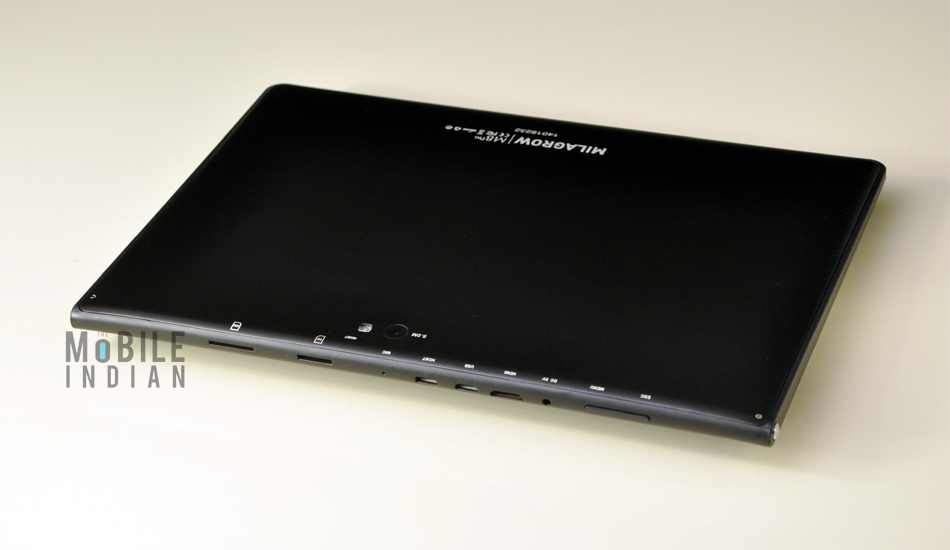 The Milagrow M8 Pro measures 240 x 172 x 10 mm (height, width, thickness) and weighs 510 grams. On the other hand, the Lenovo Idea Tab S6000 which comes with a 10.1 inch display weighs 562 grams and measures 259 x 180 x 7.62 mm. Another 10 inch tablet, the HP 10 measures 263 x 173 x 10.9 mm and weighs 632 grams.
Milagrow offers a range of accessories with this tablet including the charger, a headset, a two USB cables – one for data transfer and another to connect dongle or pen drives. However, it does not come with a proper flip cover. Since it has a unique design, universal 10 inch tablet covers would not suit it. The propriety audio jack is another issue as one cannot use their own headset and have to rely on the supplied headset which is not something anyone would like. Also, though the range of ports come handy at times but so many of them make the tablet look weird.
Rating for design: 9/10
Display
The Milagrow M8 Pro has a 9.4 inch display. This IPS LED display has 1280×800 pixels resolution which is quite decent for a tablet and is common to other 10 inch tablets in this price range. However, full HD resolution would have been much better. Having saying that I should here also underline that the resolution is sufficient; you won't feel a bit of pinch while playing games or watching HD movies.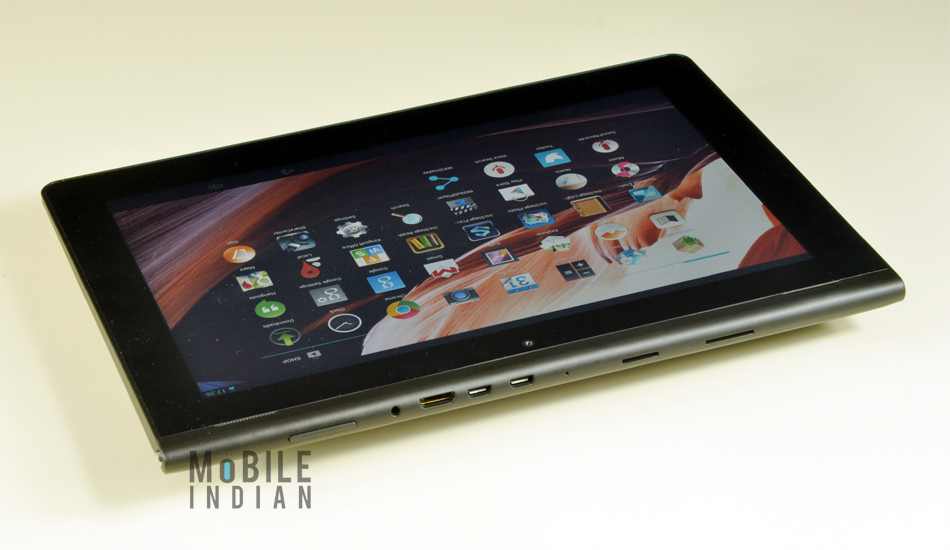 The display has decent brightness and at maximum brightness, it can be used outdoors as well. This screen also comes with Oleophobic coating that minimises fingerprints on the screen. As per Milagrow, the M8 Pro's screen comes with shatter proof and scratch resistant glass. We haven't verified the former due to obvious reasons but it is definitely scratch resistant. Due to the IPS panel, it has decent viewing angle as well.
Rating for display: 9/10
Interface and Performance
The Milagrow M8 Pro comes with Android 4.2 Jelly Bean operating system. As you switch on the tablet for the first time, it will ask you to choose between the Android interface or the Milagrow launcher which is designed like the Windows' tile interface. You have the option to choose a particular interface for just once; so each time you switch on the tablet, it will ask you to choose a particular interface. So it is better to choose a particular interface to stop getting the annoying pop-up for the interface. But if you choose a particular permanent interface, you will have to forgo the other as there is no dedicated key through which you can do the same as and when you desire.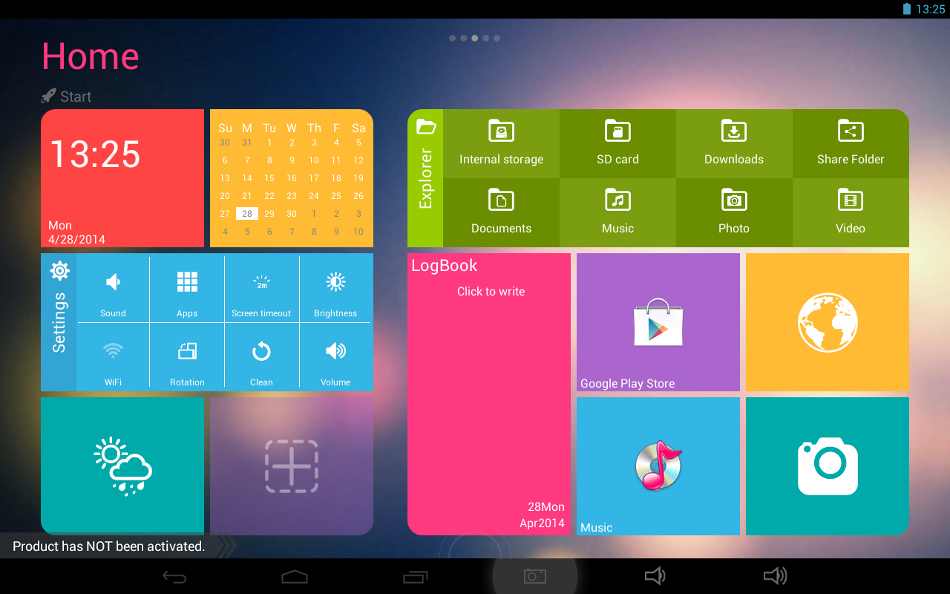 Interestingly, throughout the most part of the review, we never got the interface pop-up. Only when we reset the tablet, it began to show the pop-up which thus suggests a bug in the tablet which Milagrow should get rectified as soon as possible.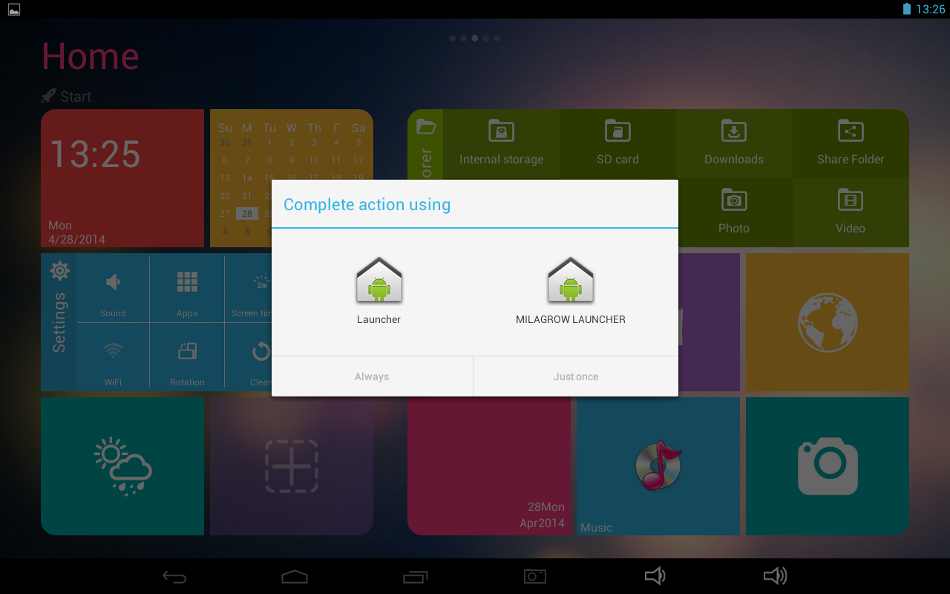 Nonetheless, the extra number of keys make the tablet quite user friendly. For instance, the display has six soft touch keys, namely return, home, recent tab, screenshot, and two icons to increase or decrease the volume. Of these, you can remove the screenshot key from the settings page. Besides, as told in the design section above, the tablet has a physical key that can be used to open menu or to go back to the previous page.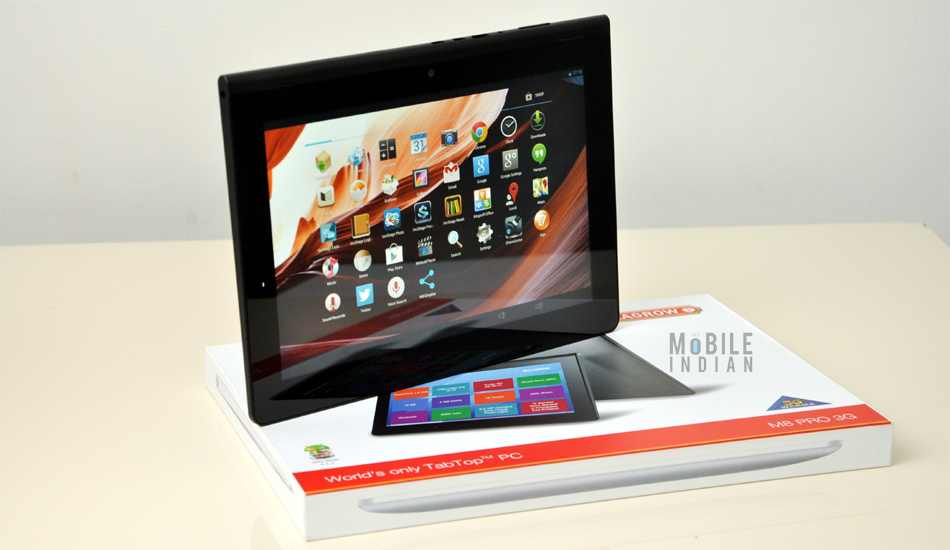 The M8 Pro comes armed with 1.6 GHz Rockchip 3188 Cortex-A9 quad core processor, Mali 400 graphics processing uni, and 2 GB DDR3 RAM. As expected, the combination gives a lot of muscle for day to day tasks, including multitasking where you can work on browser, watch a video, edit a document etc. The processor though is a bit weak when it comes to high end games. For instance, we played the Dead Trigger 2 in low as well as high graphics setting. While in low graphics mode, the tablet had not encountered any problem whatsoever, in high graphics mode, there were few lags. But that means you can play a majority of games available on Android without any issues as most of them have very low to medium graphics requirement. Also, by adjusting graphics requirement, you can easily play the high end games like Dead Trigger 2.
Rating for performance: 7/10
Camera
The Milagrow M8 Pro comes with a 5 megapixel rear camera. There is an LED flash besides the rear camera as well. In the front, it has a 2 megapixel unit. The tablet is also armed with Image Stabilisation technology, panorama, HDR mode, and an in-built photo editor.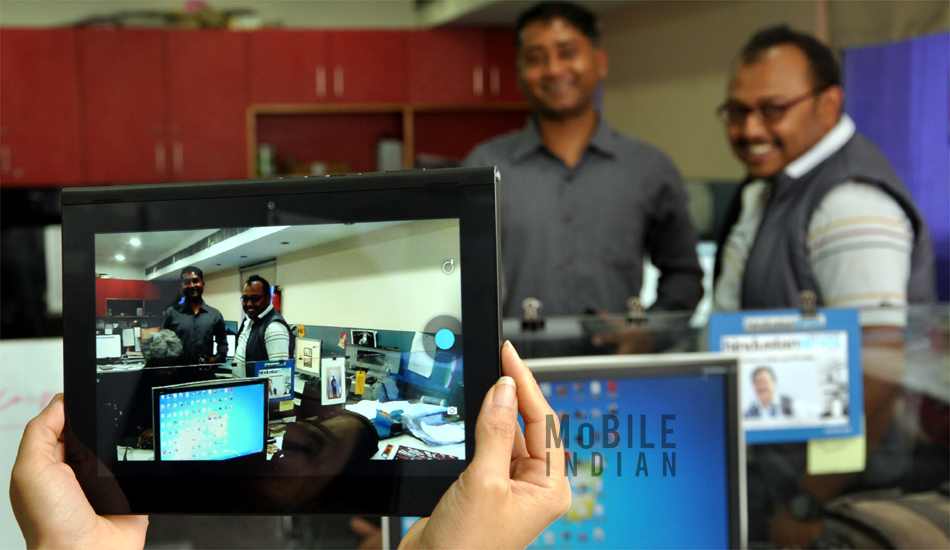 The rear camera does able to capture the colours nicely but it fails to capture the details. The images produced are pixelated a lot. The front camera is okay for video calls.
Rating for camera: 6/10
Battery
Being a huge tablet, the M8 Pro requires a lot of battery power and Milagorw has wisely armed it with a huge 6500 mAh Li-Ion battery. As per the claim, the M8 Pro offers of many days altogether. As per the official claim, it offers about 90 days of standby on 3G network and as per our experience, it lost about 10 per cent in three days (without much use).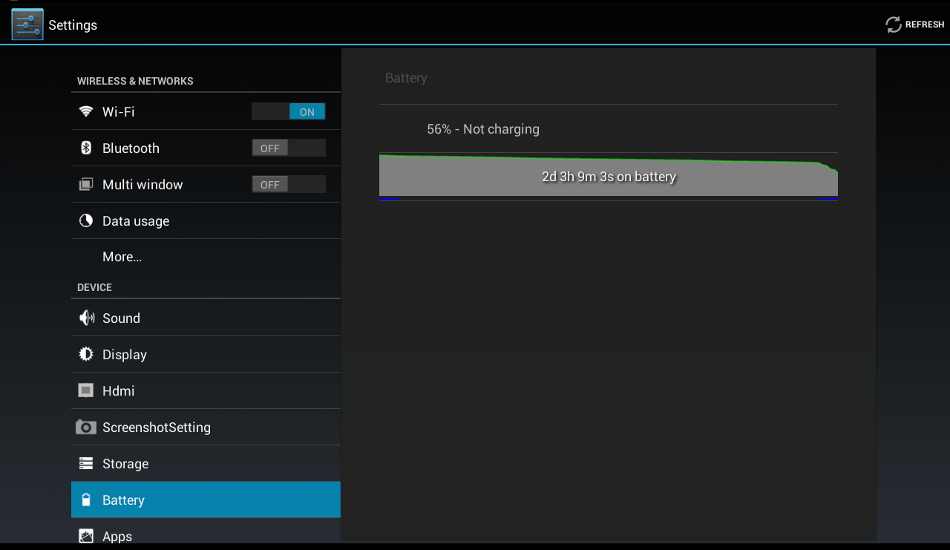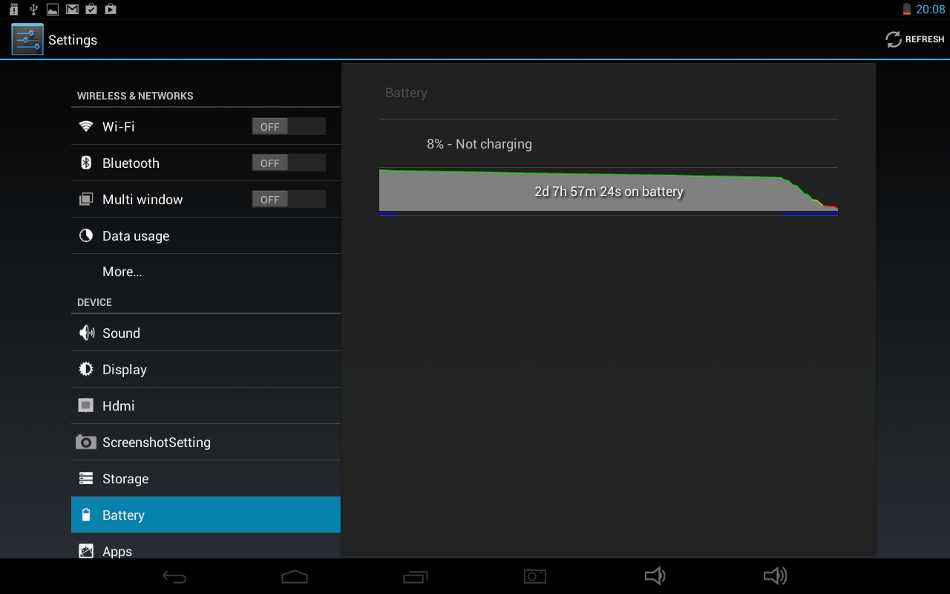 It doesn't disappoints when it comes to talktime either. As officially claimed it offers about 10 hours of 3G talktime. In one instance, we watched an HD video for an hour while keeping the brightness and volume at maximum and in one hour, the tablet consumed 25 per cent. I though would loved to see a bit higher talktime.
Rating for battery: 8/10
Storage & Connectivity
The M8 Pro is a decent tablet as far as connectivity goes. To start with, it comes with single SIM slot using which you can access 3G network. There's WiFi (a/b/g/n) in the tablet for 3G access as well. Besides, you can use a dongle of any teleco with this tablet to access internet. For file transfer, it has a micro USB 2.0 port and Bluetooth 4.0. The tablet comes with an HDMI port as well.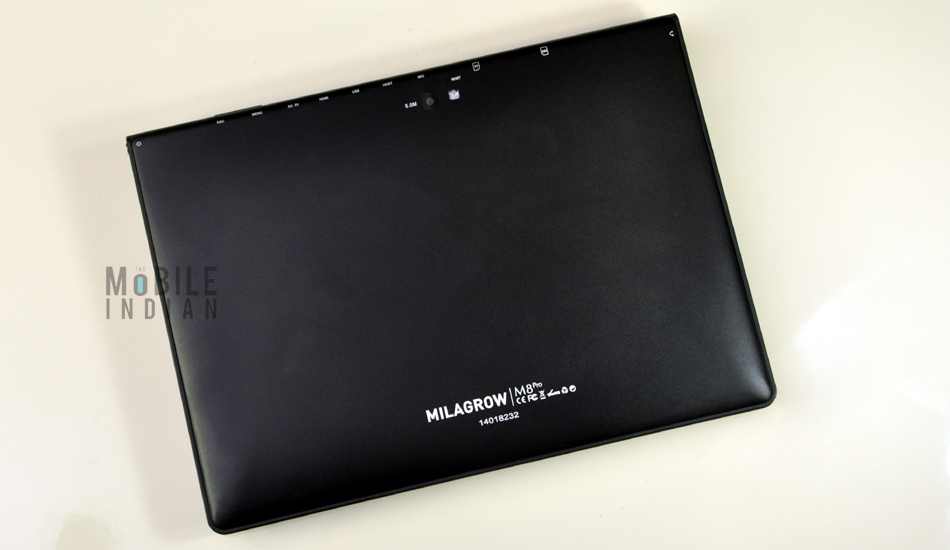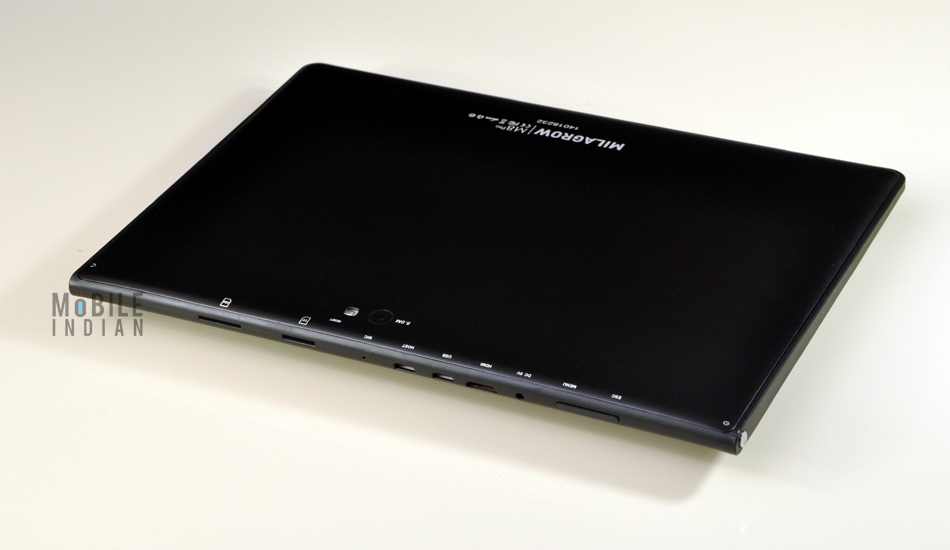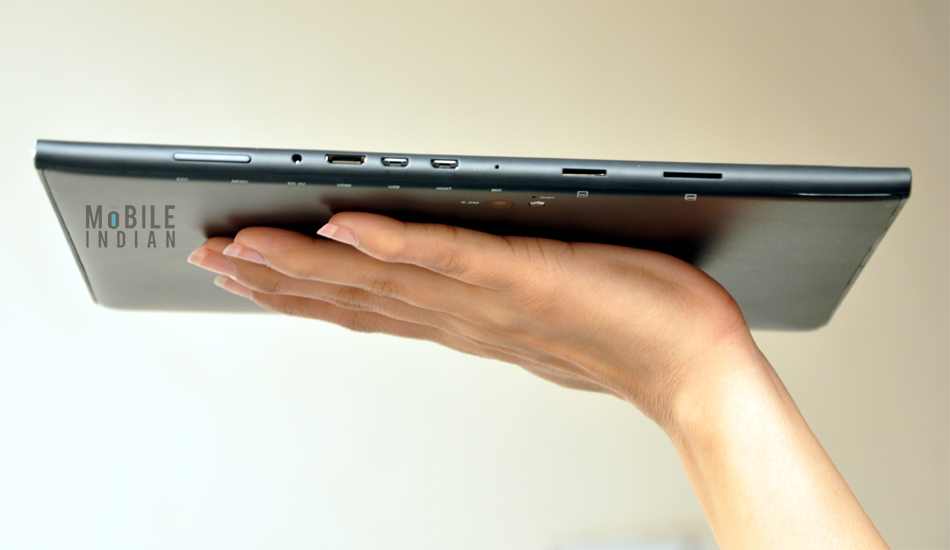 Storage wise too, the Milagrow M8 Pro is not behind its competitors as well thanks to its 16 GB internal storage and a micro SD card slot that can accommodate a micro SD card of up to 64 GB capacity. There is a host port as well using which you can insert a pen drive directly into it using a male micro USB to female full sized USB cable.
Rating for storage 10/10
Images by Sushil Kumar