Do we have any alternative to Android? That used to be the question from people inquiring about affordable handsets which had no answer few months back. But thanks to Microsoft's increasing interest in the affordable mobile phone segment, we are now seeing much better Windows Phone based smartphones in the affordable segment too.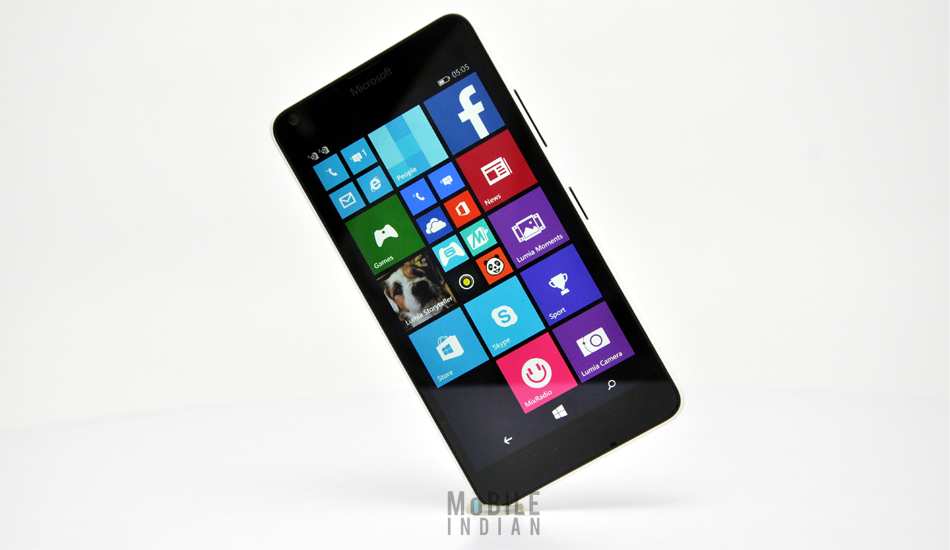 The recent offering from Microsoft is the Lumia 640 which is currently retailing for Rs 9,999. It has a 5 inch display, 1.2 GHz quad core processor, 8 GB internal storage, 128 GB micro SD card slot, 1 GB RAM, 2500 mAh battery, 8 megapixel rear camera and a 0.9 megapixel front camera.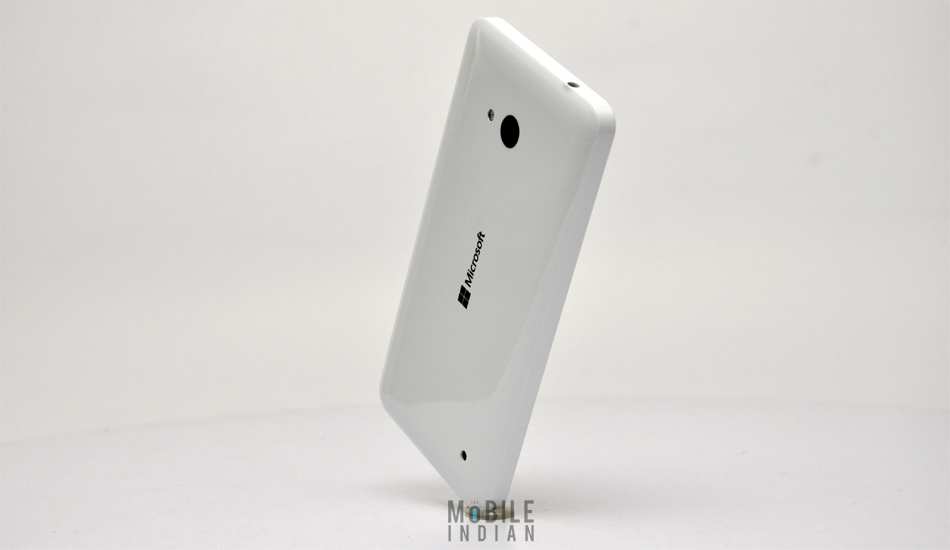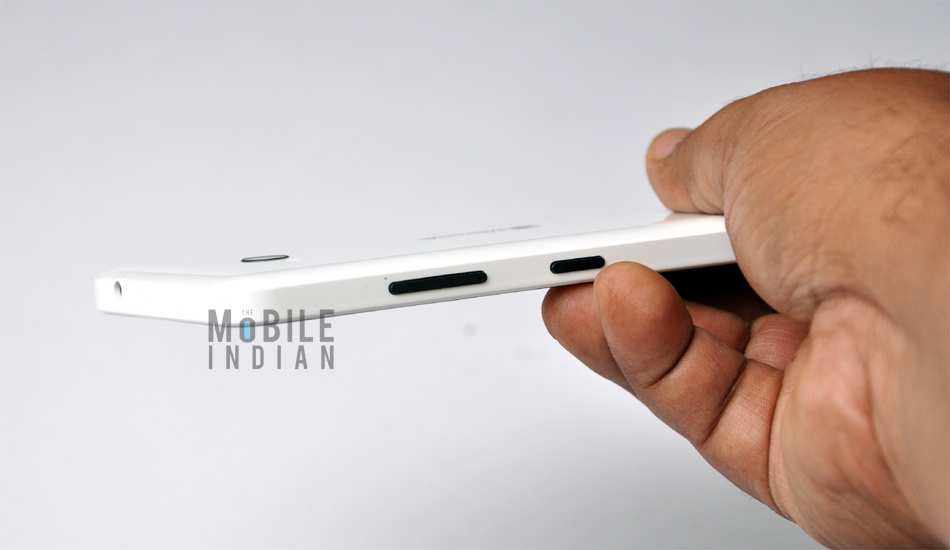 Spec-wise the Lumia 640 is definitely looks decent on paper though not much better than its Android counterpart. So is it wise to go for the Lumia 640 or stick to the Android devices? I have tried to answer the question here. Read on to know more.
Design
The Lumia 640 doesn't have an exquisite glass or metal body like many of its Android counterparts, but it still looks good and feels sturdy. The glossy back panel isn't slippery while the thick edges give ample real estate to grip it well. The removable back panel is quite thick and feels tough. The buttons (volume rocker and power key which are located in the right hand side) also are quite tough.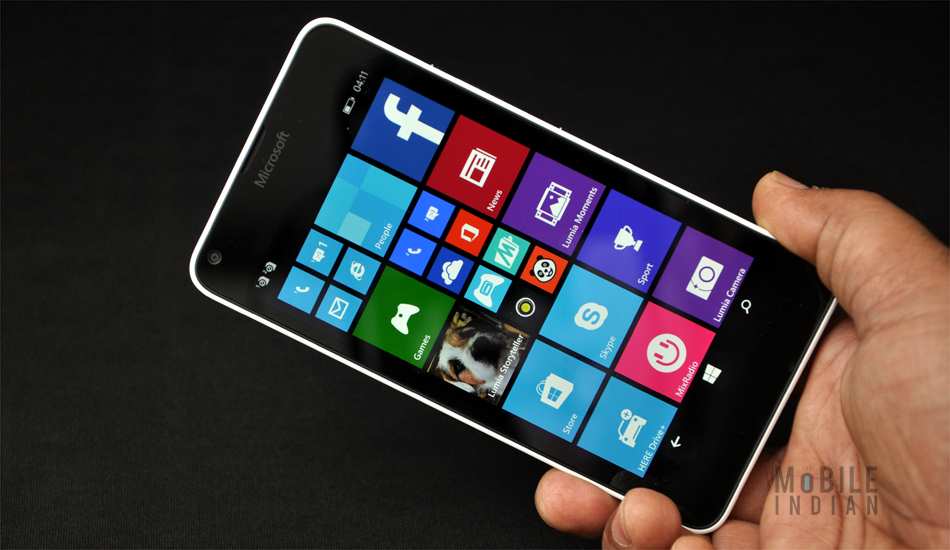 It has got a 3.5 mm jack for headphones/earpieces and a micro USB port for charging and transferring files to and from a PC. The back panel has a clean look with just a camera and flash at the top and a speaker grill towards the bottom while the brand name (Microsoft) and the logo printed right in the middle. In the front there are no off-screen touch buttons which you may have got used to in the Android phones. Above the display there is a camera and proximity sensor and a speaker grill.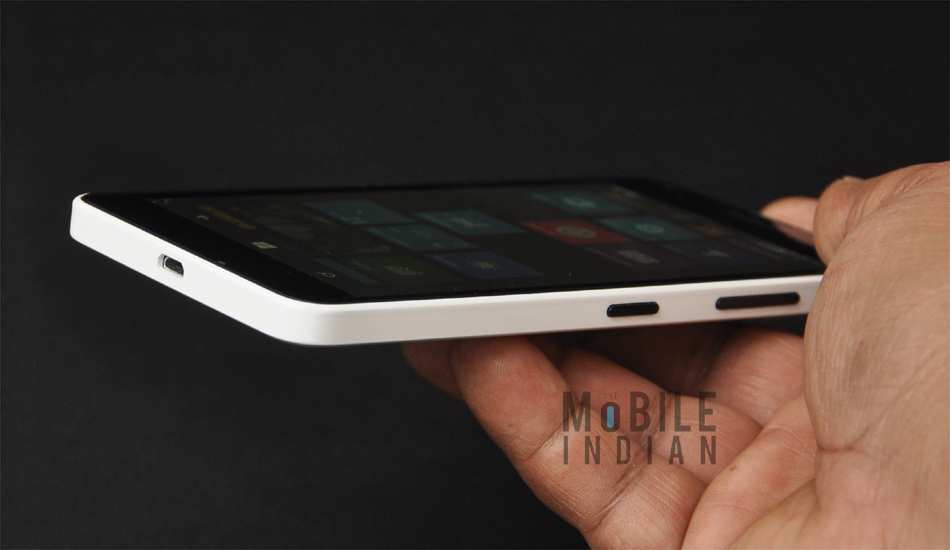 Also note that it is just 145 grams heavy which is decent for a 5 inch smartphone with a 2500 mAh battery. The phone is just 8.8 mm thick (height: 141.3 mm, width: 72.2 mm).
Overall, it doesn't look cheap and offers comfortable usage.
Display
The Lumia 640 has a 5 inch display which thankfully being stuffed with high definition resolution (1280×720 pixels), thus it offers decent 294 ppi pixel density. Also, Microsoft has used ClearBlack technology while making the phone. This technology claims to provide high quality image in any type of situation, indoors, outdoors, low-light and bright-light. ClearBlack display adjusts the brightness automatically to optimum level depending on the conditions you are in. Besides it said to increase viewing angle, improve picture quality, and reduces the need to increase brightness thus saving battery life. Also note that this display has been made with IPS technology which further increases viewing angle.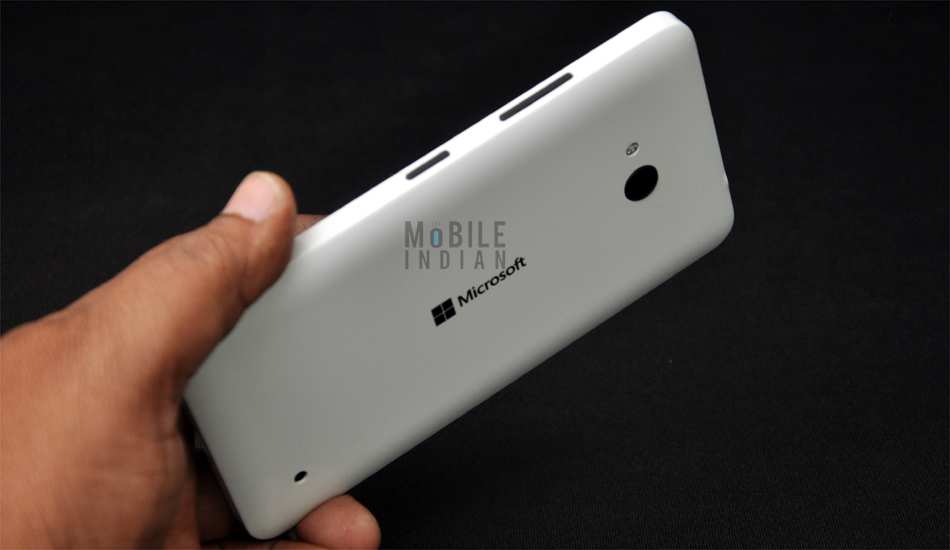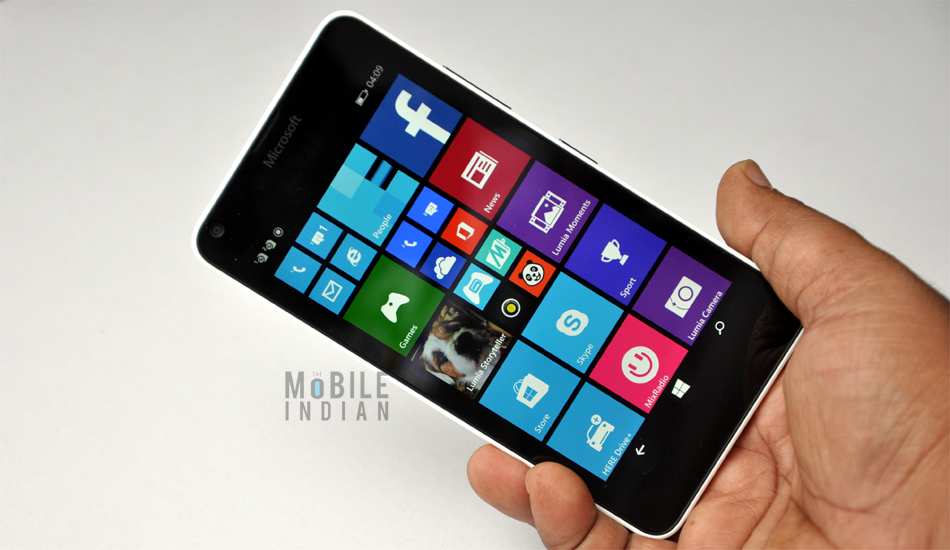 The display is quite responsive too and has enough brightness for outdoors as well.
Camera
The Lumia 640 has an 8 megapixel rear camera. This auto focus rear camera has 4x digital zoom, 1/4 inch sensor, Back-illuminated images sensor (BIS), focus range of 10 cm, f/2.2 apreture, and focal length of 28 mm.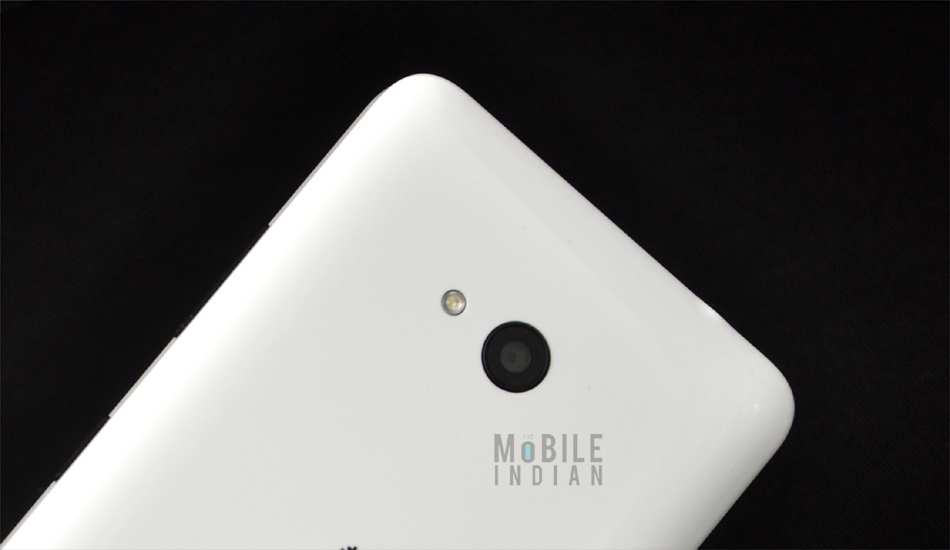 The camera app, called as Lumia camera, allows choosing between manual, auto and infinity focus. You can also change ISO settings, shutter speed, and brightness.
As expected, this camera managed to capture decent images with plenty of details, but mostly in good lighting. In low light, its performance drops below expectation but that is the case with almost all budget smartphones as well. The rear camera also nicely captures colours as well as managed to focus on objects from pretty close distance as well.
The front camera is of 0.9 megapixel resolution which looks pretty bad on paper as well as in real life but it has the backing of a good software called Lumia Selfie. The software really improvises selfies greatly by removing grains. So much so that you won't imagine that it is the same camera that has captured this picture. There are some great effects as well.
Performance
The Microsoft Lumia 640 has the 1.2 GHz, Snapdragon 400 quad core processor and 1 GB RAM. The combination offers a superb performance. I did not see much lag while operating the phone and it had no problem in playing games like 'GT Racing 2'.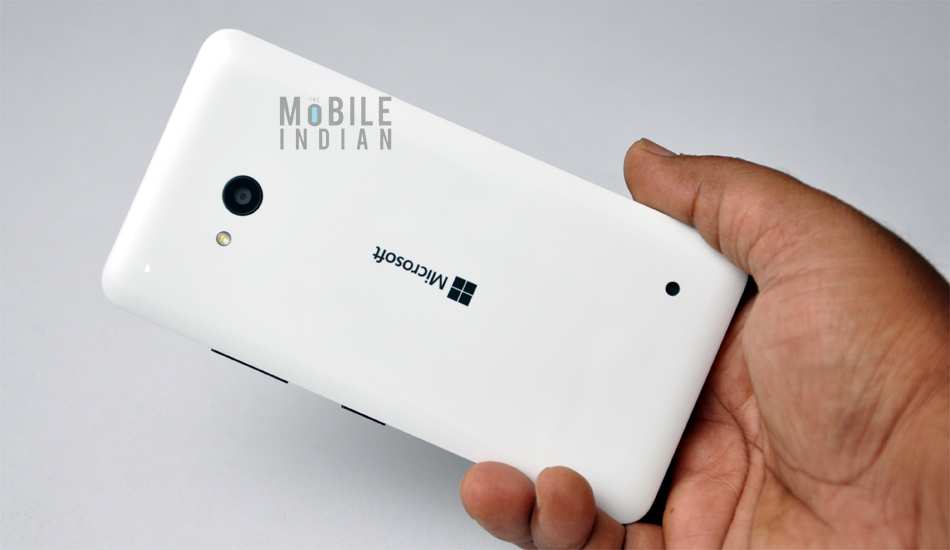 Kudos for the smooth performance should also be given to the 'Windows Phone 8.1 with Lumia Denim' operating system. Also, towards the end of this year the phone may also get the Windows 10 version which will surely further improve its performance.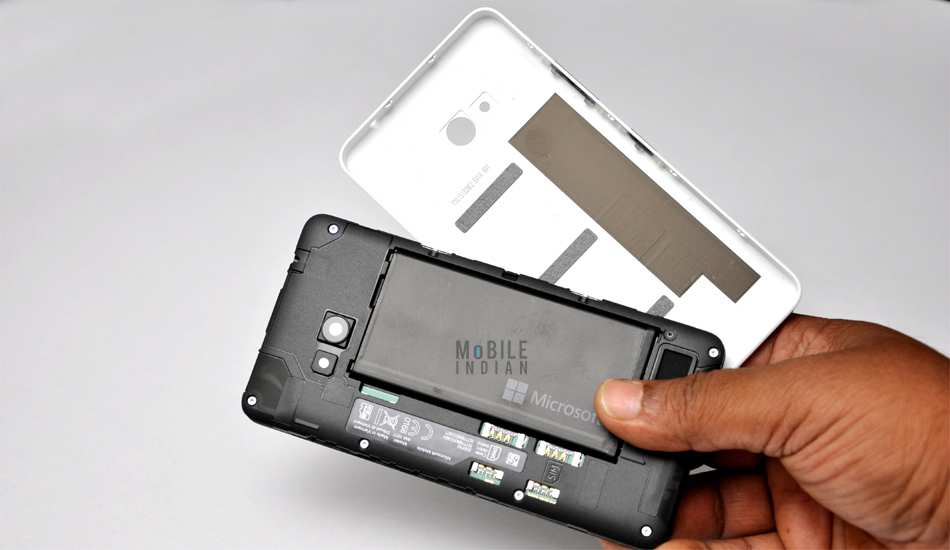 Memory wise it is even better with 8 GB of internal storage and an expandable storage slot that can store a huge 128 GB micro SD card.
The Lumia 640 has a 2500 mAh battery. As per Microsoft, the phone can stay alive (standby) with dual SIM for 35 days! Even its claimed talktime, 20.3 hours in 3G mode and 27.3 hours in 2G mode, is superb which made me a bit pessimistic. However, the Lumia 640 did not disappoint me.
I used two SIM cards in the phone and almost 24/7 kept either WiFi or 3G on. My usage mostly hovered in the medium range that include about half an hour of calling/texting, few minutes of internet browsing and use of camera. And most of the time it managed to sail through the day and I was only charging the phone once in 24 hours.
There is a battery saver feature as well which increases the battery life by about five hours.
Connectivity and Entertainment
The Lumia 640 had two SIM card slots with dual standby feature. It offers 3G connectivity. There is also WiFi for faster internet. Besides, it offers WiFi Hotspot and Bluetooth 4.0, DLNA, and a micro USB port – all like affordable Android smartphones.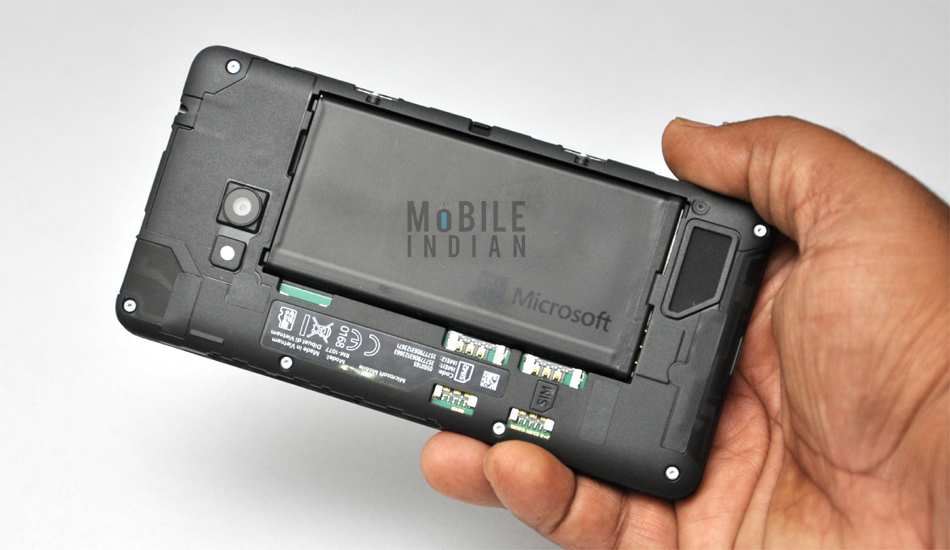 There is FM radio in the Lumia 640 but I was really annoyed with its very poor FM reception. There is also music and video players and anyway you can download many good third party video/music players from the Windows app store.
Images by Sushil Kumar