Micromax has done a tremendous job when it comes to smartphones, but it is yet to deliver a mind blowing tablet. To better its track record in the tablet field, Micromax recently brought the Micromax Canvas Tab P690.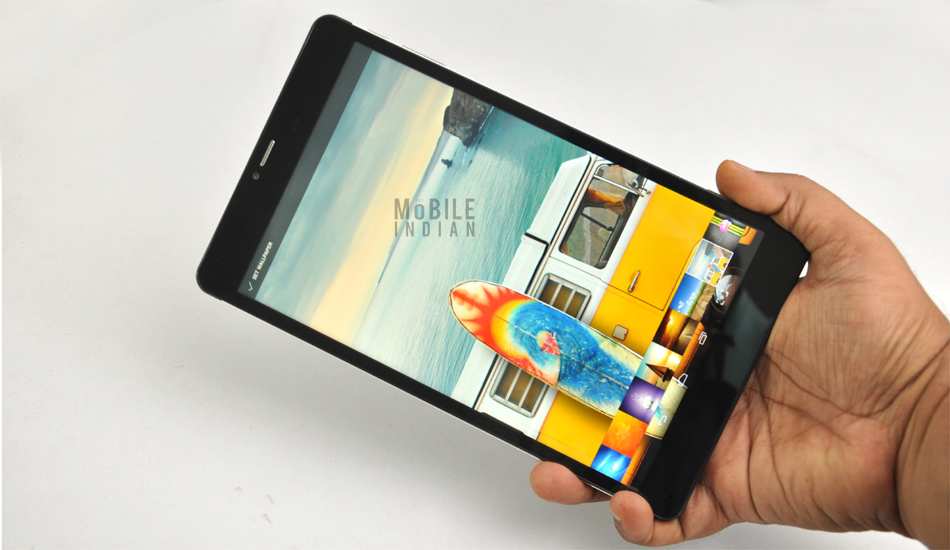 We used the tablet for about a month and here is our findings.
Positive Aspects
The P690 comes with an 8 inch display but has a slim profile. On top of that the tablet has thinner bezels. Hence, it has overall a smaller and thinner profile than what I experienced from older 8 inch tablets. The sharp diamond cut edges and metallic finish of the back panel add to its glamour. Though sweaty hands will find it most uncomfortable, but overall, it has decent looks.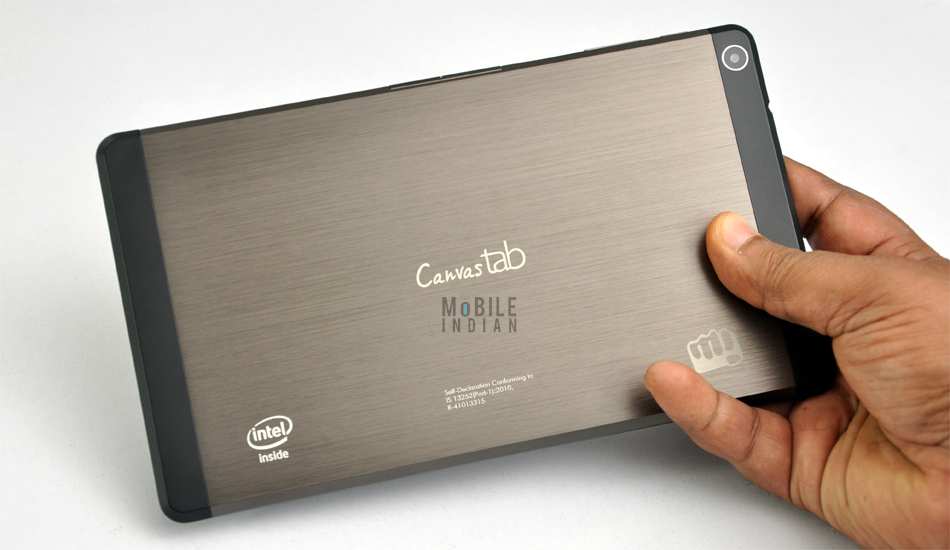 The Micromax Canvas P690 has an 8 inch display that has appreciable 1280×800 pixels resolution and offers good brightness levels too.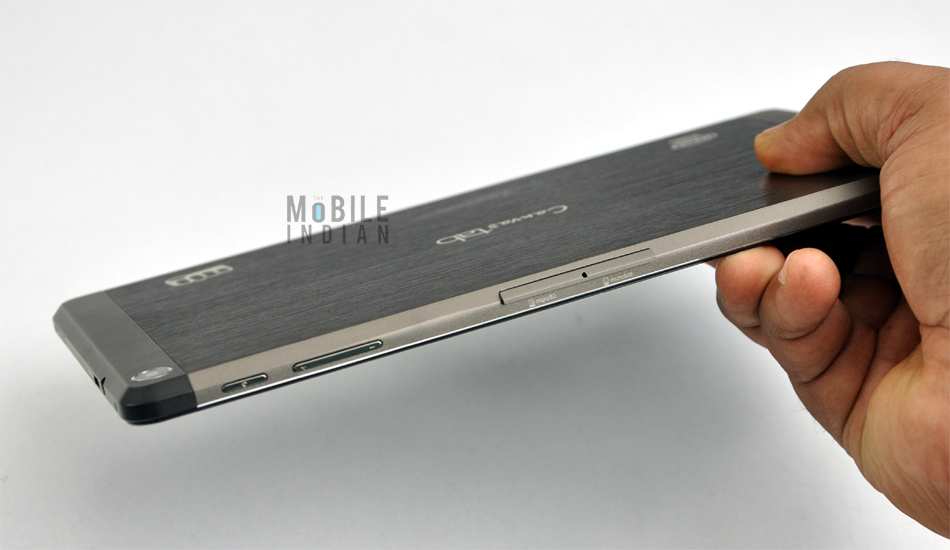 The Micromax Canvas P690 has plenty of connectivity features. It has a micro SIM card slot using which you can make calls and connect to 3G networks. It has Bluetooth 4.0, GPS and WiFi as well. So despite being a tablet, it offers features of a mobile phone as far as connectivity is concerned.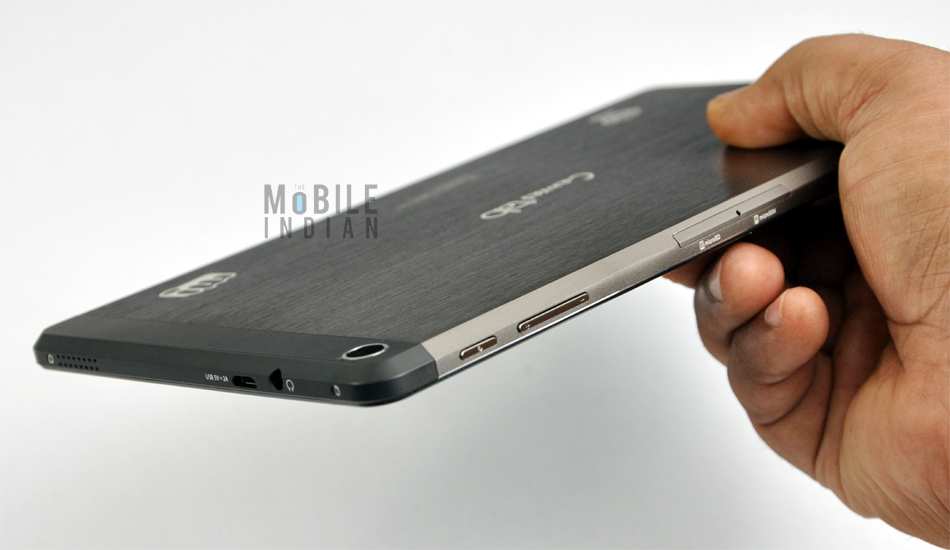 The tablet also offers decent 8 GB internal memory as well as an expandable storage slot that can hold a 32 GB micro SD card. It has also USB OTG functionality and thus you can use a pen drive directly with it through an OTG cable.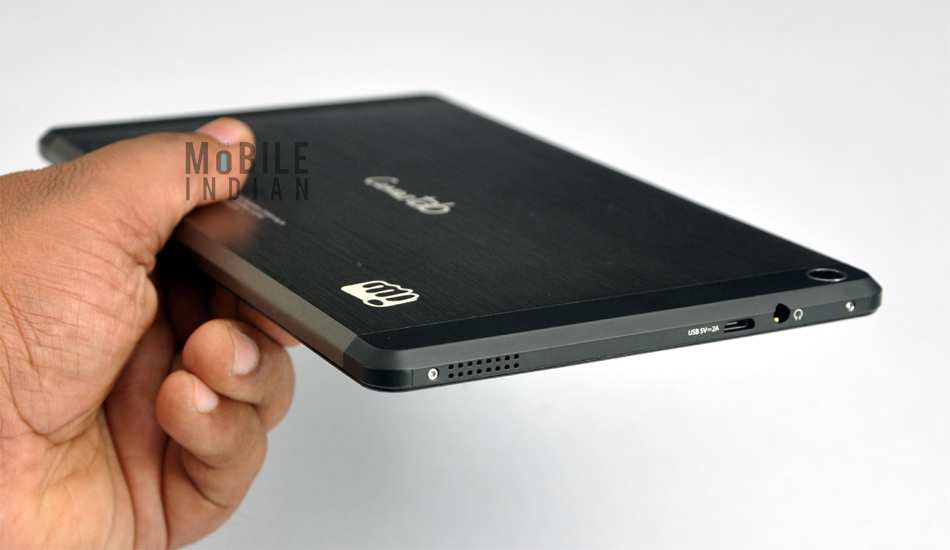 The tablet has a 5 megapixel rear camera and a 2 megapixel front camera. Though it isn't the only tablet to offer such cameras but I found both to be quite decent unlike what I have seen in other tablets. But don't expect something extraordinary. These cameras are just okay and decent for a tablet.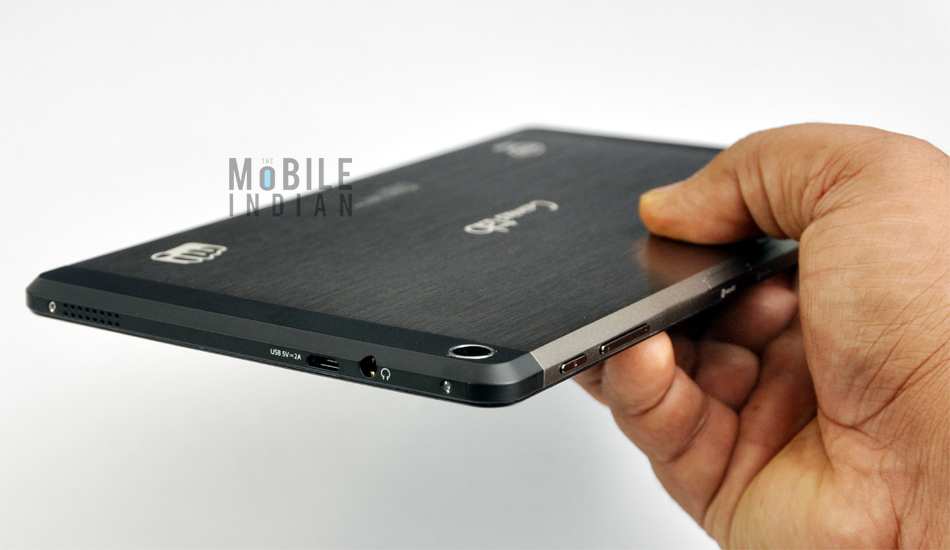 The tablet has the older Android 4.4 KitKat operating system but Micromax while launching the device did promise Android Lollipop update for the tablet, though did not reveal any time-frame.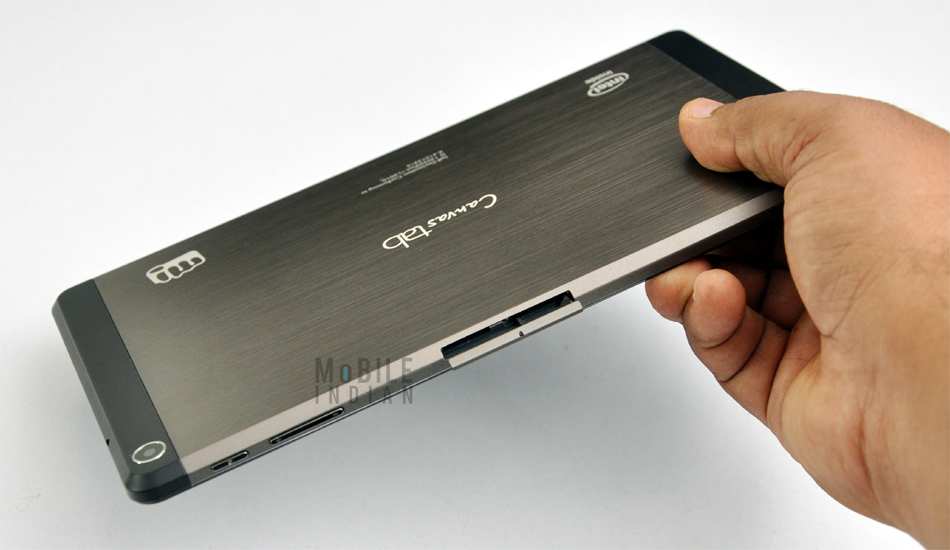 The tablet has a 4000 mAh battery – not too big for an 8 inch tablet. Many 7 inch tablets offer similar battery too. Like most tablets, it offers 5-6 hours of back up only on mixed usage.
What I didn't like
The tablet has an 1.8 GHz Intel Atom quad core processor of which I have long been an admirer. It also boasts decent 1 GB RAM. The combination, I believed initially, to offer me a smooth performance if not a blazing fast one. But I found just the opposite soon after downloading few apps and games. Not only it failed to play high end games like Nova 3, it even could not play simple racing games like MMX racing. Even the device felt slow and pretty visible lags were apparent while opening and closing apps. For instance, it takes about 1-2 seconds to even open the Google Play store. Strangely, it scored very high 30730 on Antutu benchmark.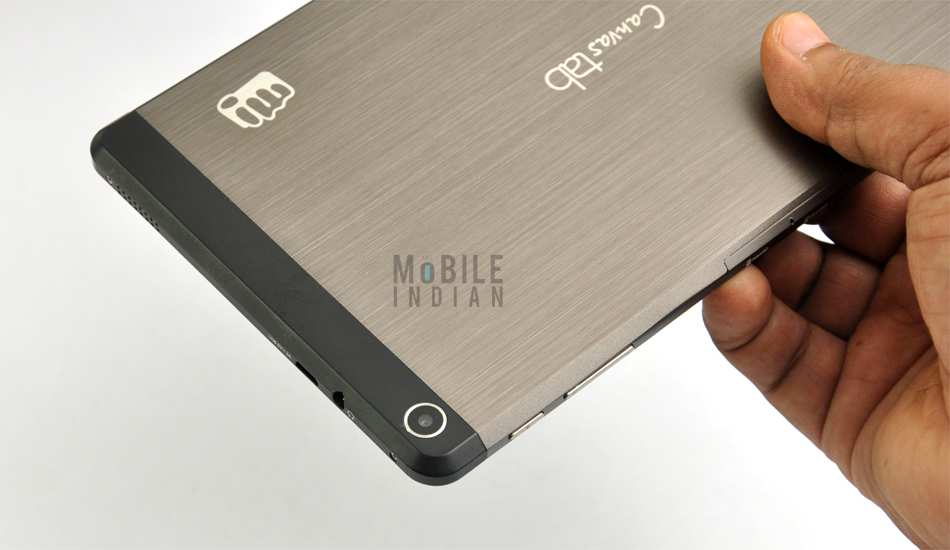 Micromax P690 has a new Quicklook launcher that piles up news reports of various genres such as art, automobile, business, politics, technology etc along with your Facebook and Twitter feed in one area in tiled format. However, most often I saw fetching non-Indian news that would matter little to an Indian audience.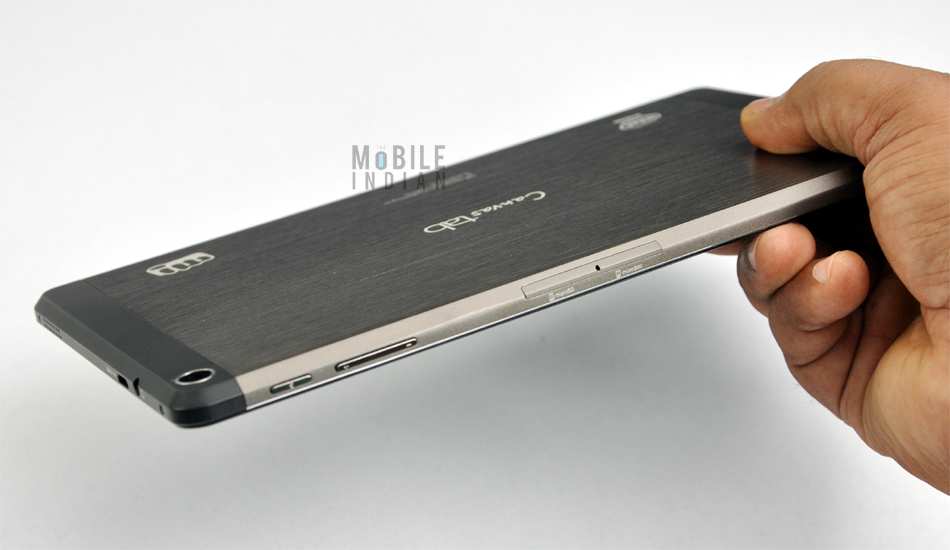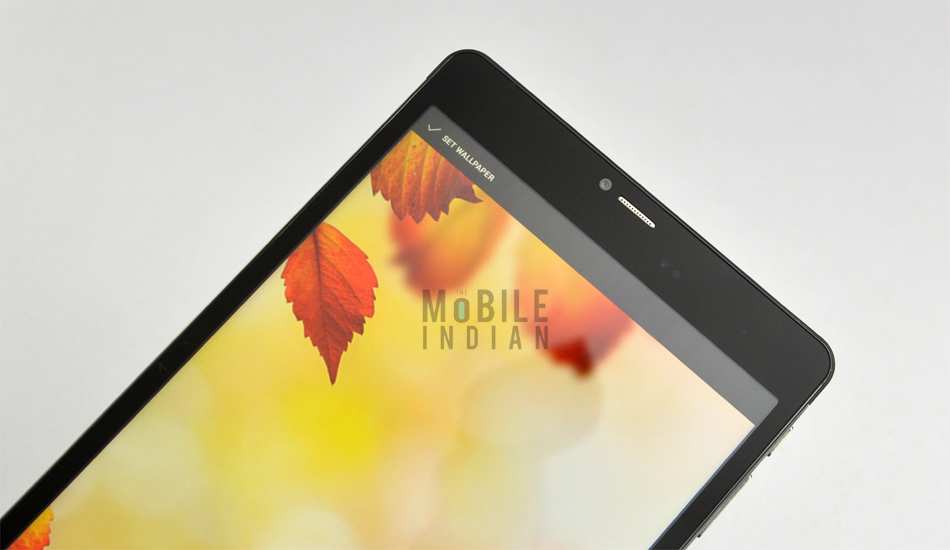 There were couple of other bloatwares like Mad and Chrome browser which are though useful and are few in numbers but are certainly avoidable and the user should have the right to keep or uninstall them if not being used by them as they eat up precious memory.