Micromax first experimented with glass design with its Canvas Knight A350 last year and it did not replicate that untill this device. Curiously, this one is a tablet and not a smartphone like the A350. That's what make the Canvas Tab P666 very attractive. Besides, the tablet features SIM calling, Intel processor and a lot more despite being priced at just Rs 10,999.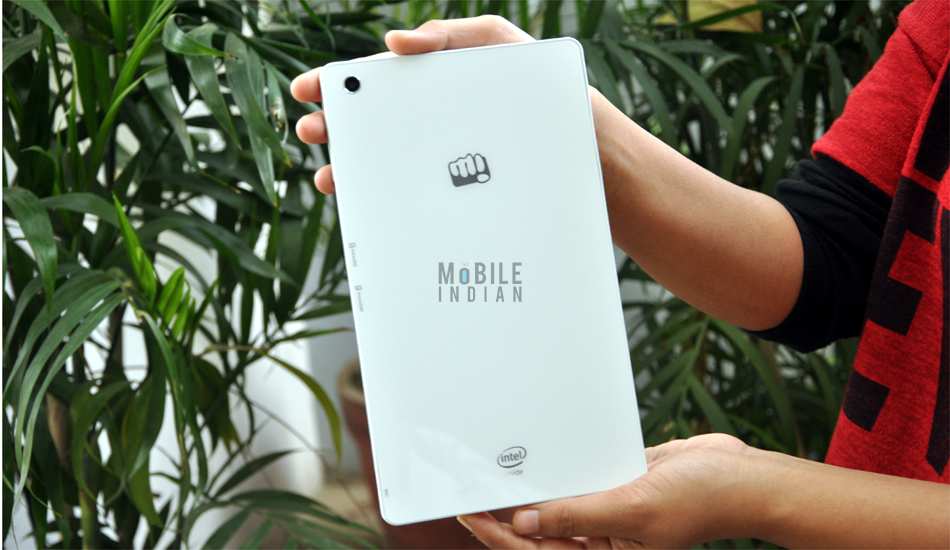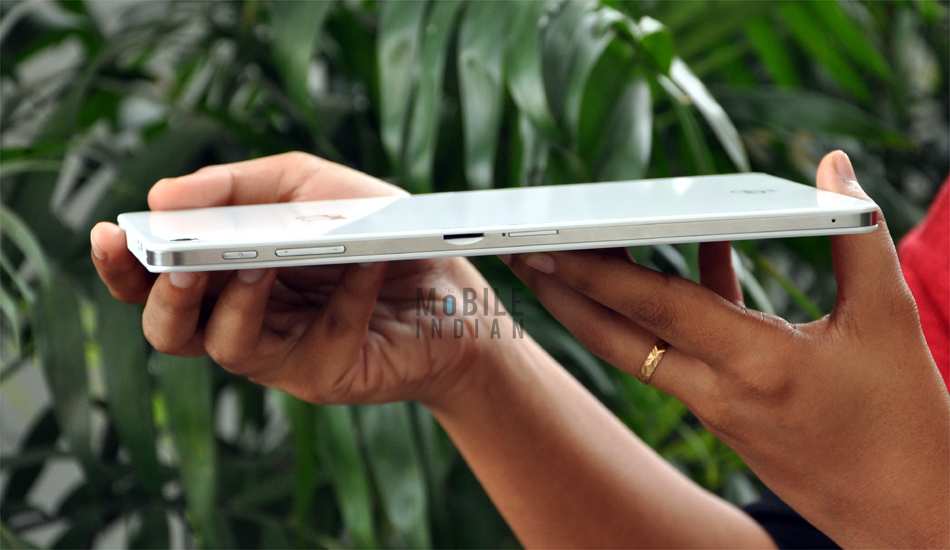 We used the Micromax Canvas Tab P666 for close to a month and here is our analysis of its behaviour, performance and design.
Design and Display
As I said above, the tablet has a glass finish body which undoubtedly makes it quite sexy. However, at the same time, this makes the tablet a delicate piece. The fact that it is quite slim makes its handling much more difficult. The tablet has a thin metallic strip on both left and right hand sides (in portrait mode) which does not at all warrant any security. Moreover, Micromax is not offering any cover whatsoever with the tablet.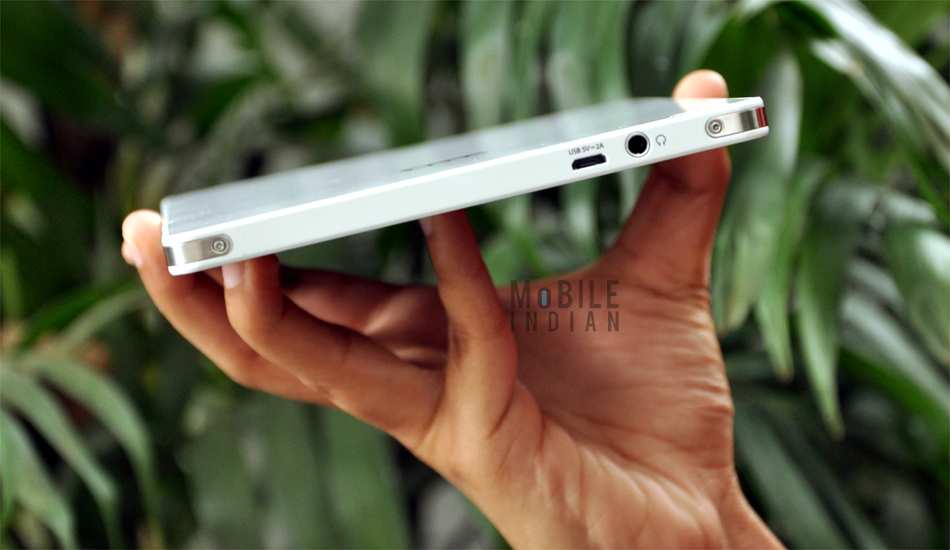 The power on/off button and volume rocker are on the right hand side and are closely placed to each other, only highlights more of its shoddy design. The power button lies almost the level of the side panel making it very difficult to find, on the other hand one side of the volume rocker is slightly elivated than the other side.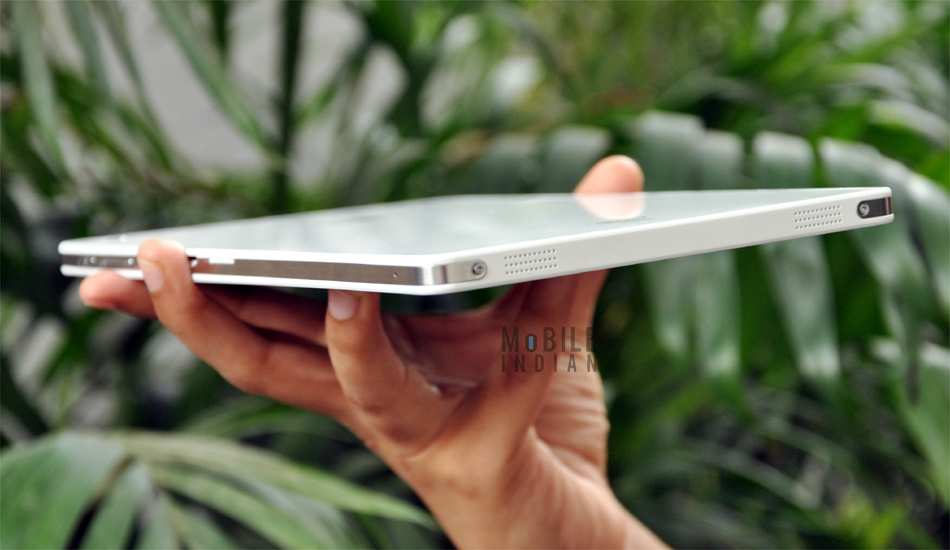 The micro SD card and SIM slots are on the right hand side panel. The back panel carries the Intel Inside and Micromax logo apart from a tiny camera unit. Overall, the back panel is quite neat and clean and looks classy.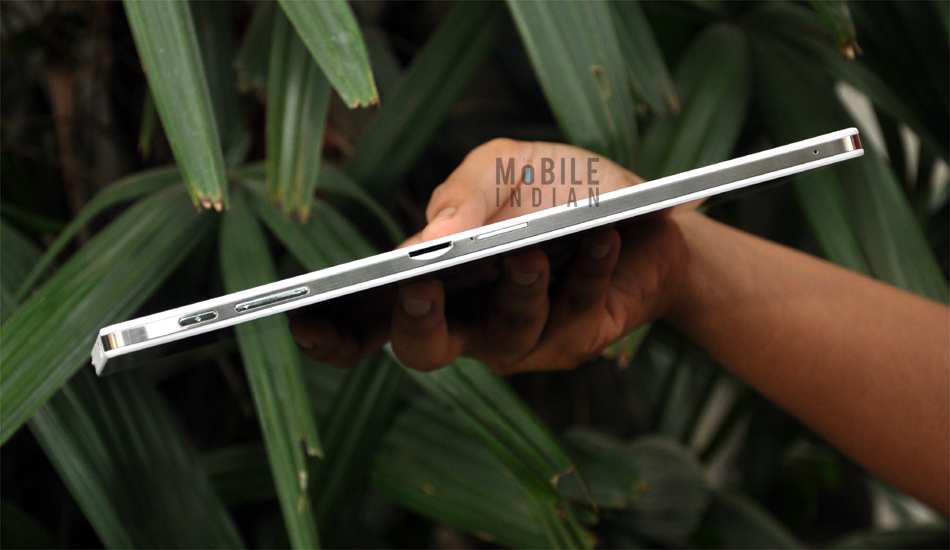 So in a nutshell, though the Micromax Canvas Tab P666 is perhaps the best looking tablet in its price range as of now but it is undoubtedly a very delicate tablet. Micromax should therefore offer a cover for the buyers of this tablet (a soft transparent cover would not only hamper its looks but also protect its delicate glass body).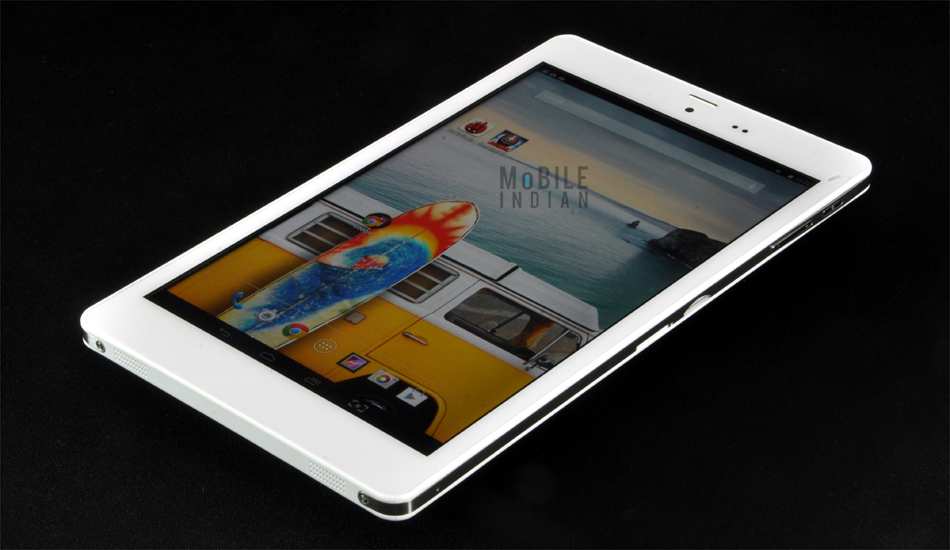 The P666 has an 8 inch touchscreen. The screen is lot tougher than the glass in the back panel. Being an IPS panel, it offers good viewing angle and it has sufficient resolution (1280×800 pixels) too. The touchscreen also is quite able to respond to even faint touches. At maximum brightness, it is easily operable in bright outdoors as well.
Storage
In terms of storage though, the P666 looks decent on paper with 8 GB internal memory and an expandable storage slot that can accommodate a micro SD card of up to 32 GB. However, of the total 8 GB, only 3.99 GB is available for users (which is quite strange as most devices with 8 GB ROM offer around 5 GB of memory). Thankfully, it has USB OTG functionality and thus you can use external storage devices to expand its memory further.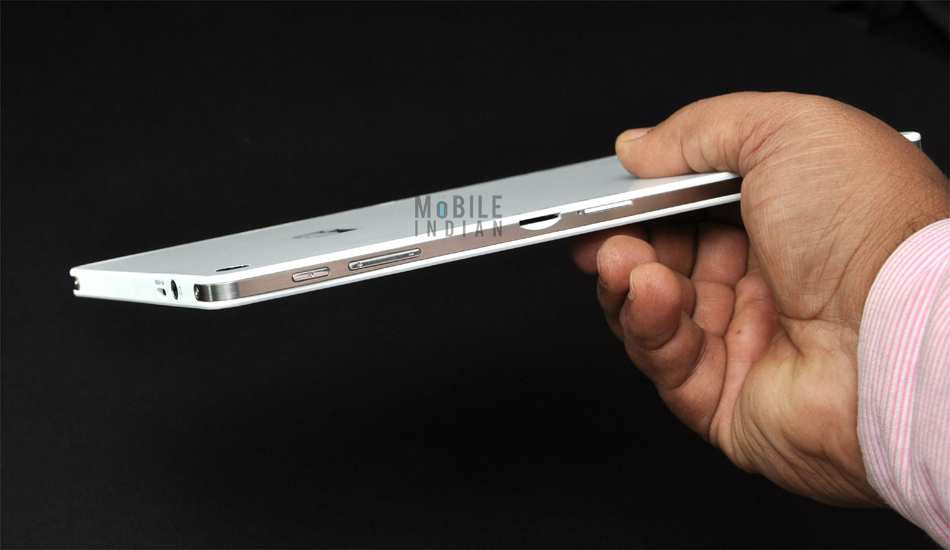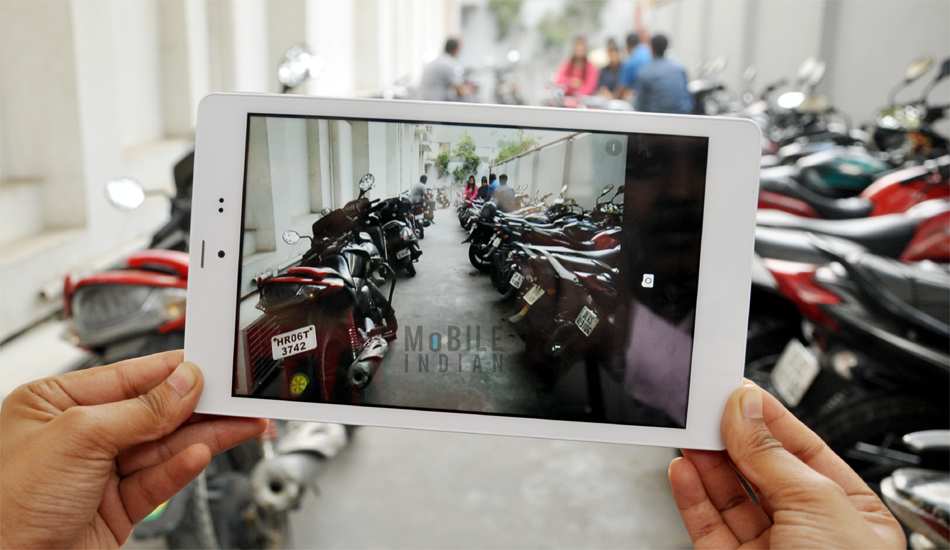 Ofcourse you cannot use a 500 GB hard disk with it; in our case it recognised an 8 GB pen drive. We hope it to accept as big as 64 GB pen drives.
Connectivity
Micromax has armed the P666 tablet with a micro SIM card; the slot is located in the right hand side besides the micro SD card slot. You can make voice calls as well as access 3G networks using any operators SIM card. There is WiFi in the tablet as well for faster internet connectivity.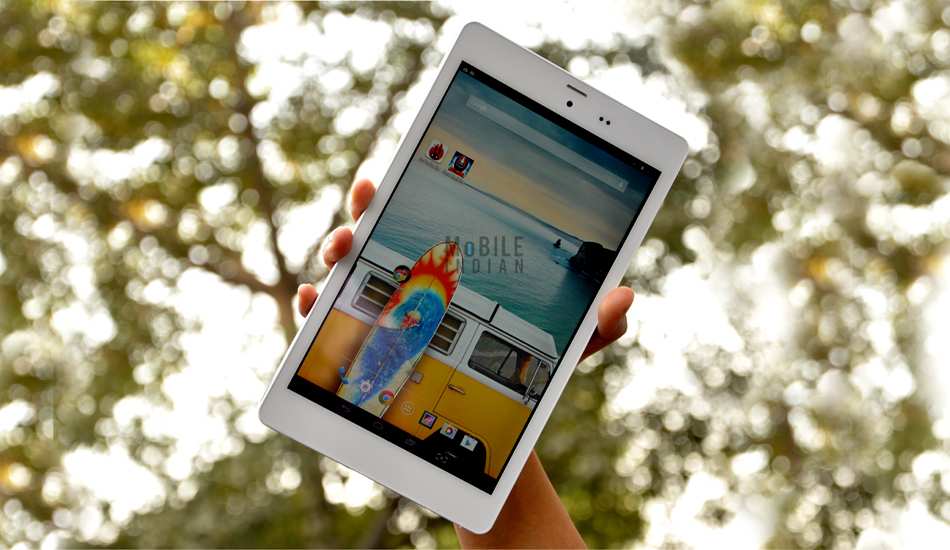 For file transfers, the P666 offers Bluetooth 4.0 and a micro USB port while GPS is there for navigation.
User Interface
The Micromax P666 comes armed with Android 4.4.4 KitKat operating system and offers the original Android interface. Annoyingly though, the font size in the tablet is too small for comfort. Even the biggest font size is comparatively smaller than what I had observed in other tablets.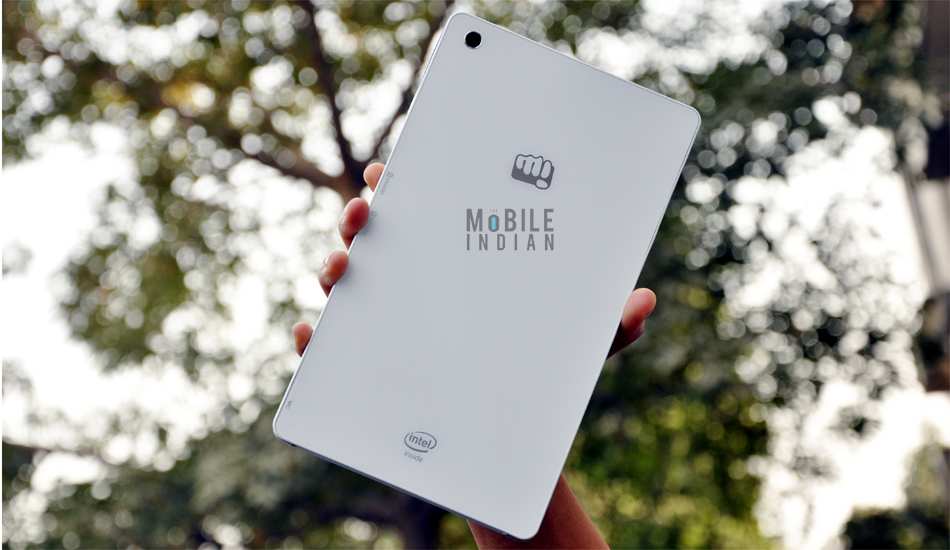 The tablet has no off-screen buttons, neither physical nor touch ones. The regular three touch buttons – Return, Home, Recent – are placed at the bottom of the screen along with a fourth button for taking screenshots.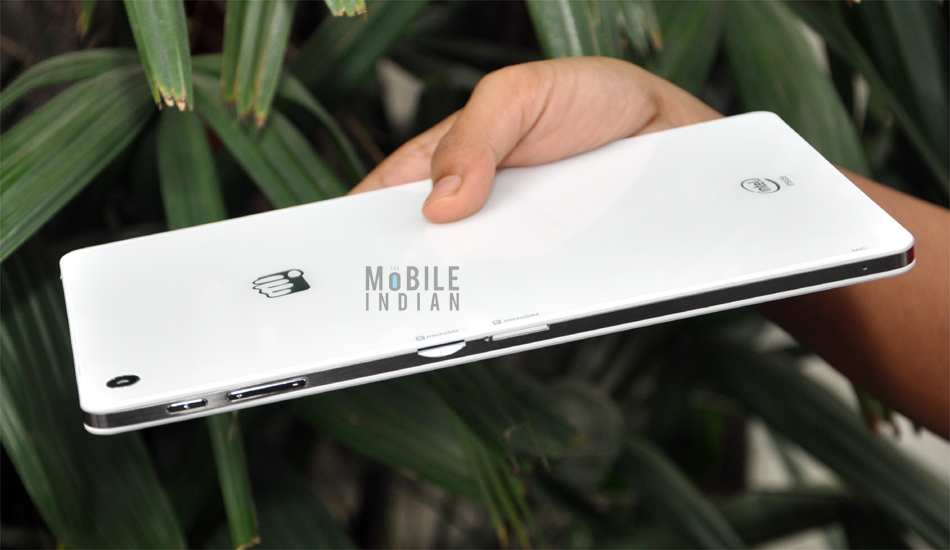 The Micromax P666 comes with a lot of pre-installed apps including Clean Master, Ask Me, Hike, etc apart from Micromax's own few apps and few other games. Thankfully, most of these apps and games can be uninstalled.
Performance
Another highlight of Micromax Canvas Tab P666 is its Intel processor. The 1.2 GHz dual core processor comes with Hyper-Threading feature which is said to be great in multi-tasking, atleast theoretically. There is also 1 GB RAM which is enough for multi-tasking or playing high end games. The tablet comes installed with Clean Master which is a great memory optimiser and thus helps improving the performance of the tablet further.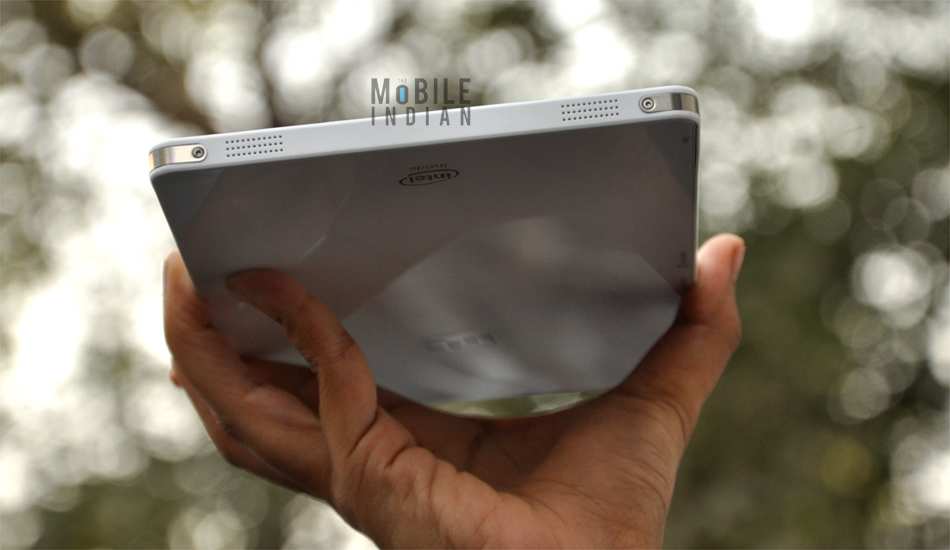 And as the Antutu benchmark read, not too bad, the tablet ran quite smoothly throughout the review. Its Antutu benchmark score of 16795 also testifies the same. However, it isn't as good as many of its competitors. It takes time to open high end games and for no apparent reason force closed many games like Maze Runner, Marvel's Champions, The Walking Dead Season 2, Red Bull Racing etc.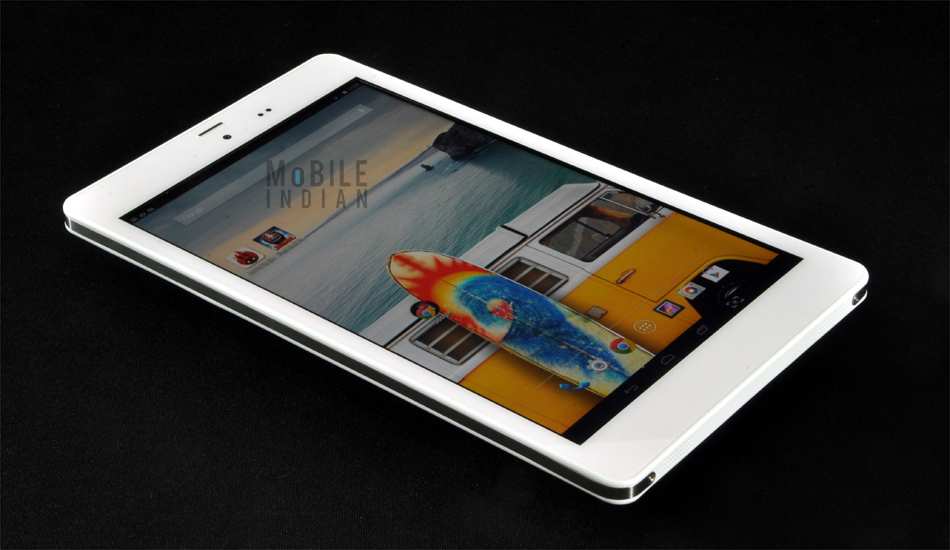 Clearly, the P666 is well-armed to handle everything thrown at it but it isn't the best in the business.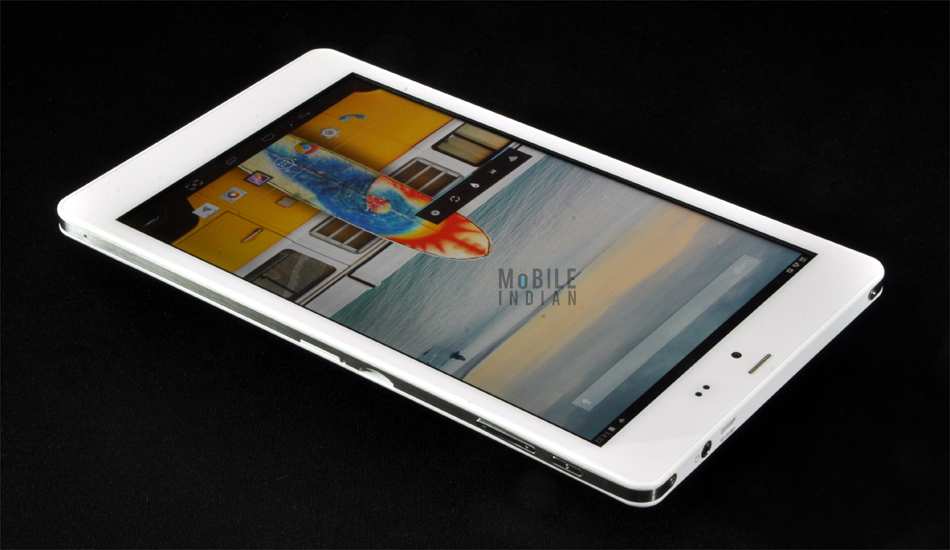 The Micromax Canvas Tab P666 has a 4400 mAh battery which, Micromax claims, offers 15 hours of talktime and 325 hours of standby. In our experiment, the tablet managed to run a day comfortably with 1-2 hour of video playback, couple of hours of ebook reading and half an hour of gaming. To be specific, the tablet consumed 16 per cent charge in playing one hour video with maximum brightness and volume. During that we have also kept WiFi on. Without WiFi and medium brightness, the tablet consumed five per cent less.