For LG, smartphone business is facing a tough time. The company's ship is sinking slowly and steadily as it has not witnessed a massive hit for a long time. The company launched its latest flagship smartphone, the LG G6 with some futuristic display technology, though it failed to ignite some interest among the users.
But, it seems LG is not giving up right now. The company has recently introduced LG Q6, the budget smartphone carrying the same display technology as the flagship does. Priced at Rs 14,990, the Q6 comes loaded with a compact form factor along with some decent specifications. But, can the display yet alone be able bound users to buy this phone? Let's find out.
Surprisingly compact form factor, above average display
The first thing you will notice about this device is its compact form factor. In spite of sporting a 5.5-inch display, the phone feels like a 5-inch device. This is primarily because of the new aspect ratio of 18:9, which covers most of the front panel. The device is just 8.1mm thick and just 69.3mm tall, while it weighs only 149 grams, making the most compact device we have seen at this price point. However, it does have some flaws as well. And most particularly is the absence of a fingerprint sensor and a notification light. LG could have added at least a notification light on the device, as every time there is a notification, we tend to miss it and you will only get to know when you open unlock the phone.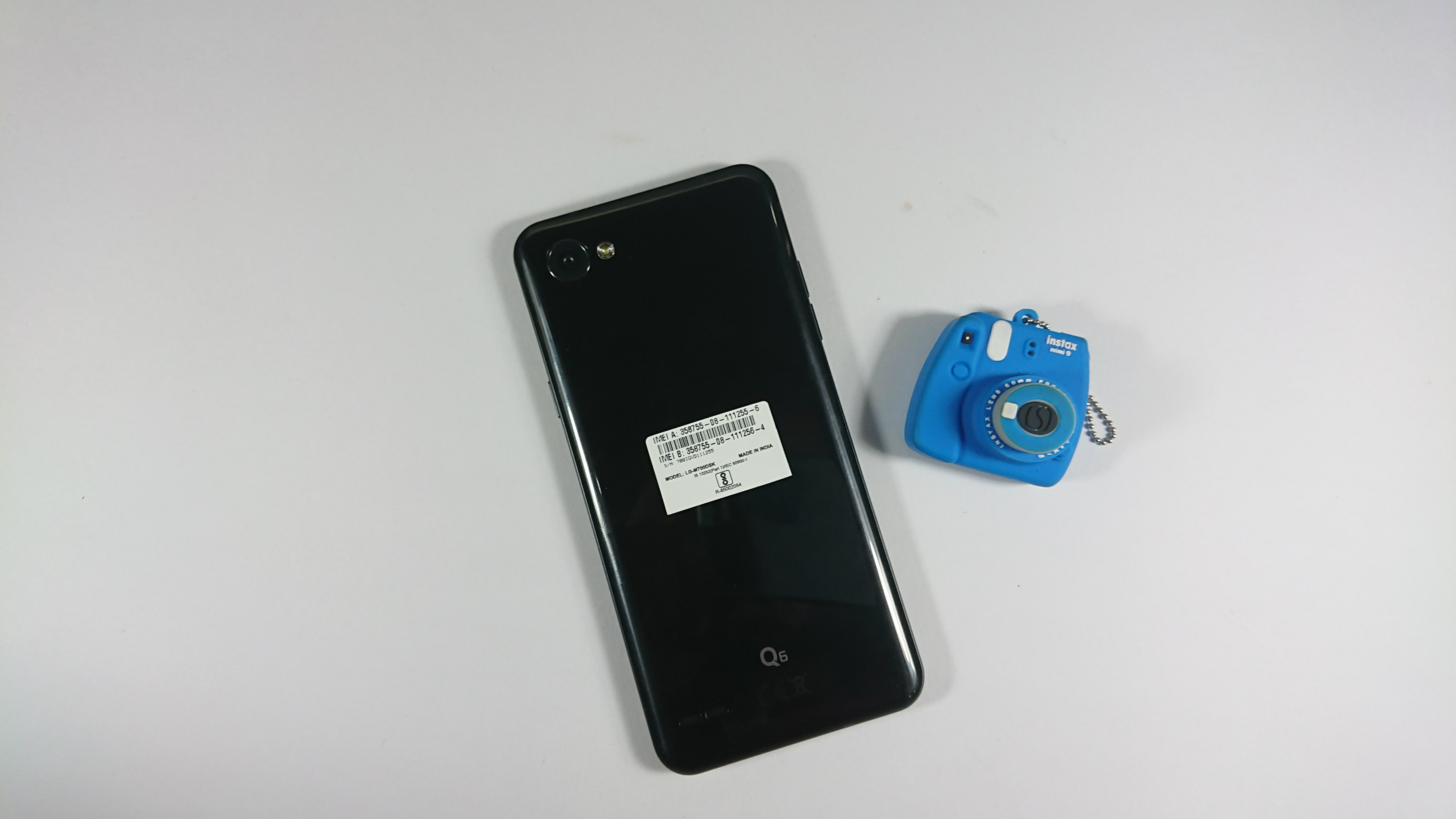 Coming to the security part, the company has added a facial recognition technology, which works well when the lighting conditions are perfect, though we found some irregularities and most prominent one was it was able to scan even a photo of the user and then unlocked it. That said, the device some with a sturdy design and the phone uses a 7000-series aluminium frame, which provides the much-needed strength. The front is dominated by a large screen with some minimal side bezels and the bezels on the top and bottom are respectively low as well. The back panel is prone to scratches, so it is advisable to use a back cover.
The right houses a power on/off button, while the left comes with volume controls coupled with two SIM slots and a microSD card. The first slot is meant for primary SIM and microSD card, while the other is meant for secondary SIM. The top equipped antenna bands, while at the base, there is micro USB port and headphone jack. Overall, the device surely gives a compact look, but the missing fingerprint sensor and notification light is a big let down.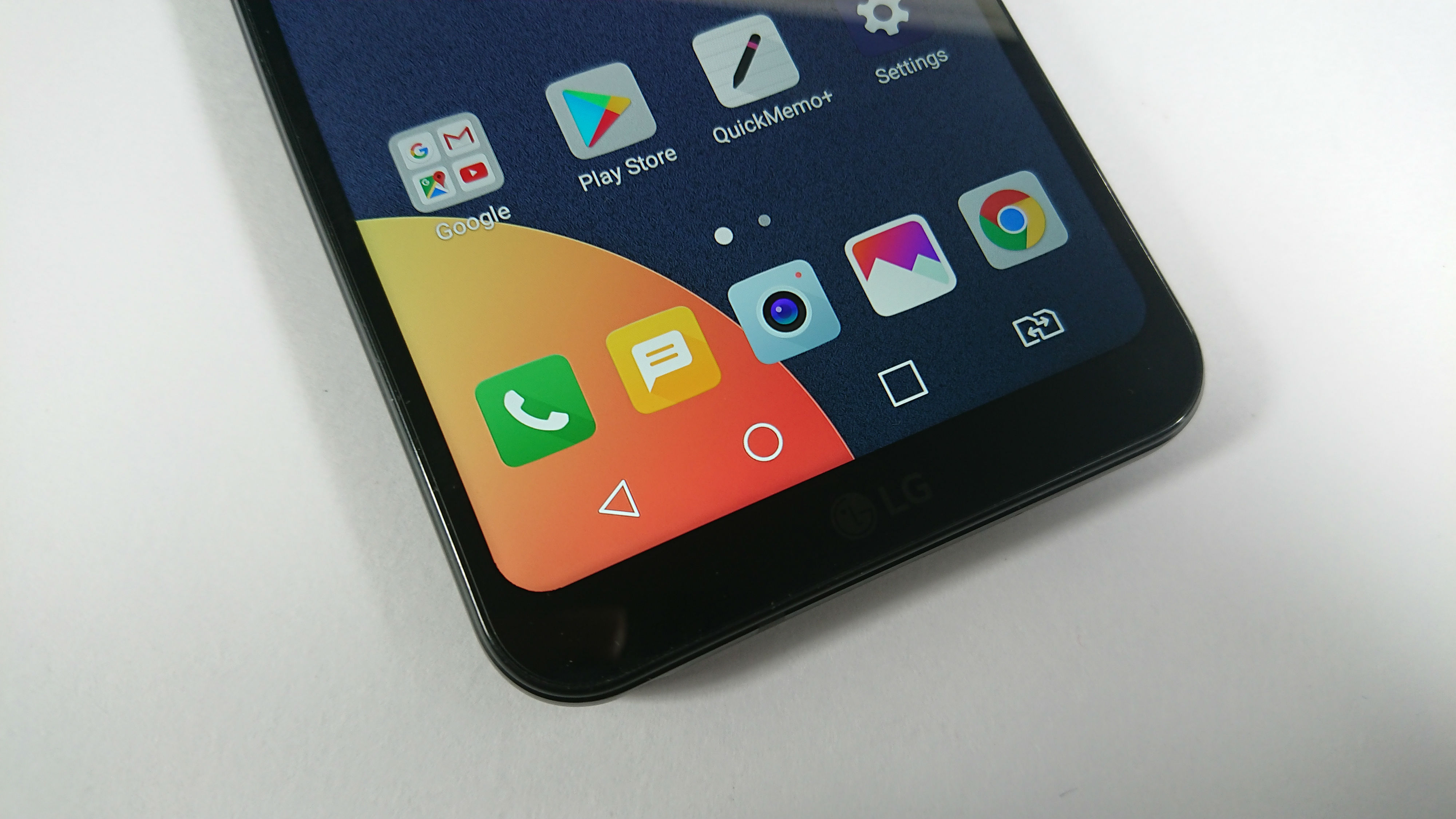 Coming to the display, the Q6 sports 5.5-inch Full HD+ FullVision display with a screen resolution of 2160 x 1080 pixels and a pixel density of 442ppi. It retains the same 18:9 aspect ratio, which is found in LG G6 and Samsung Galaxy S8/S8+. That said, the display is the main highlight of the smartphone and to some extent, it does a pretty decent job. The display has some good viewing angles and watching a movie is a delight, but the screen is a bit reflective in nature and the outdoor visibility does a for a toss because of this. We also feel that the screen brightness could have a bit more to make the screen more vivid and make it more usable in outdoor conditions.
Specs sheet is pretty average
To brief you about the device specifications, the Q6 is powered by Qualcomm Snapdragon 435 Mobile Platform. The phone is backed by a 3GB of RAM and 32GB of internal storage, which can be further expanded up to 2TB via microSD card slot.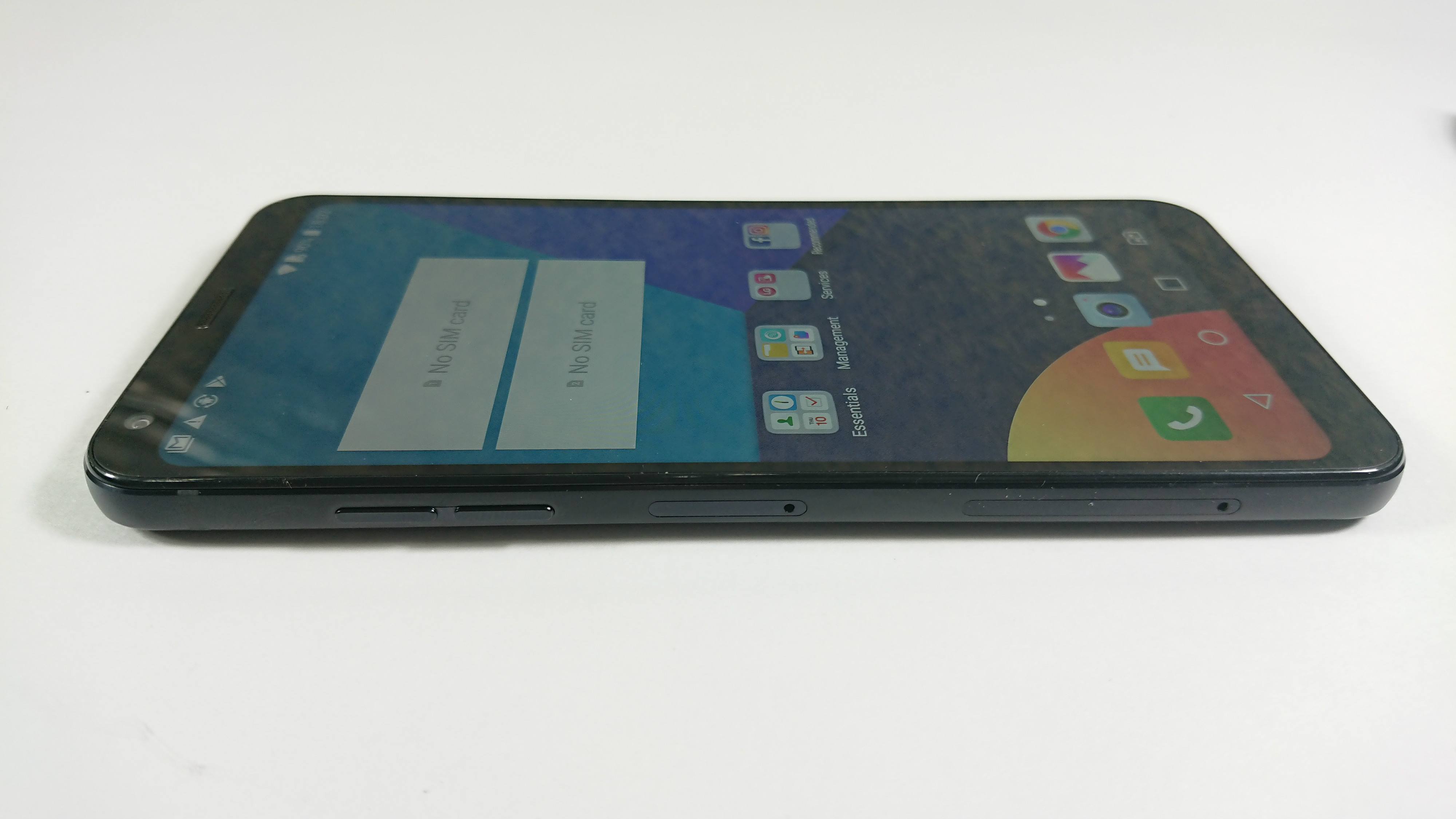 The Q6 features a 13-megapixel rear camera and a 5-megapixel front-facing camera with wide angle selfie. The device runs on Android 7.1.1 Nougat and is juiced up by a 3000mAh battery. On the connectivity front, it supports 4G VoLTE, Wi-Fi, Bluetooth, GPS, dual-SIM and micro USB port.
Above average camera performance
Both the cameras of the Q6 does a decent job in the broad daylight. The rear camera performed decently during good lighting conditions as colours were quite close to the source and in some photos the detailing was good. But things tend to change when the lighting conditions start to does dim. The camera performance is not up to mark under low light conditions. One can easily grains and noises prominently visible in the photos. Also, the camera was oversaturating colours. So, for example, orange turned into red and so on.
The front camera does a decent job most of the times as well and it comes with normal selfie mode and group selfie mode, which utilizes the camera's wide angle lens. Then there is usual beautify mode and different filters along with screen flash. However, during the low light test, the performance was just above average as graininess was quite visible.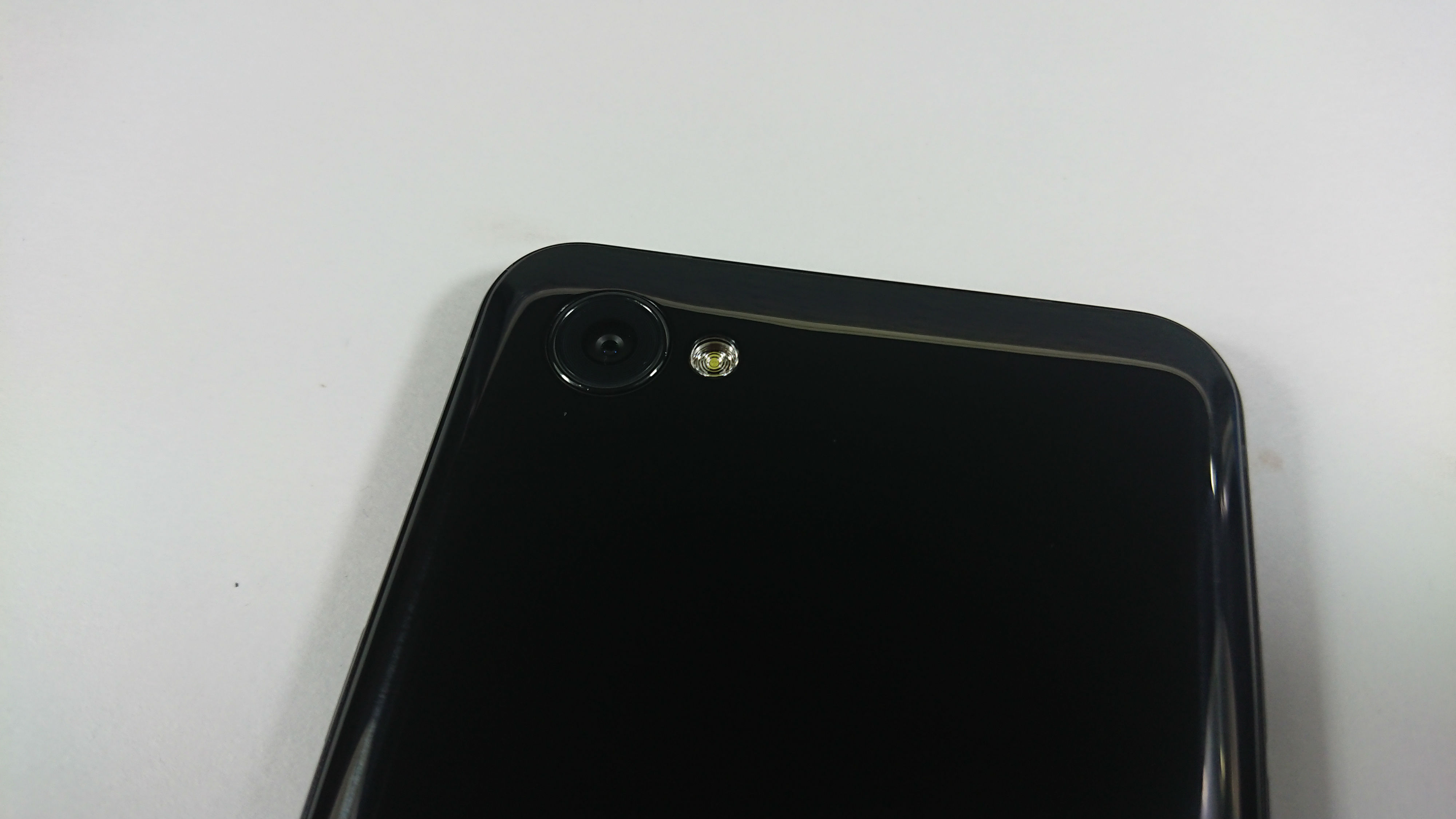 The camera UI is pretty clean though and it comes with three different modes namely Auto, Panorama and Food mode. Then there are different filters as well, which now becoming a standard thing in this price range. One thing like about the camera UI was the fact that one can swipe the camera button to zoom in and out.
Subpar performance
LG has used Snapdragon 435 processor at a time when other manufacturers like Xiaomi and Motorola are offering Snapdragon 625 processor, which is more powerful and battery efficient as compared to this one. Further, the same processor can be found at half of its price in the market, which is again a sad thing. During our testing, we found that there was no lag in day-to-day performance of the device. It almost handles most of the multi-tasking well, though we found some lag during our testing period.
On the gaming front, it handles most of the casual games with much of ease, though graphics intense games do not run with much smoothness. Interestingly, the company has introduced a Game battery saver, which reduces brightness and performance when you take a break from playing. It has three modes: Extended, which adjust the resolution to save battery; Maximum, which adjust the video resolution and frame rate to save battery; and Custom mode.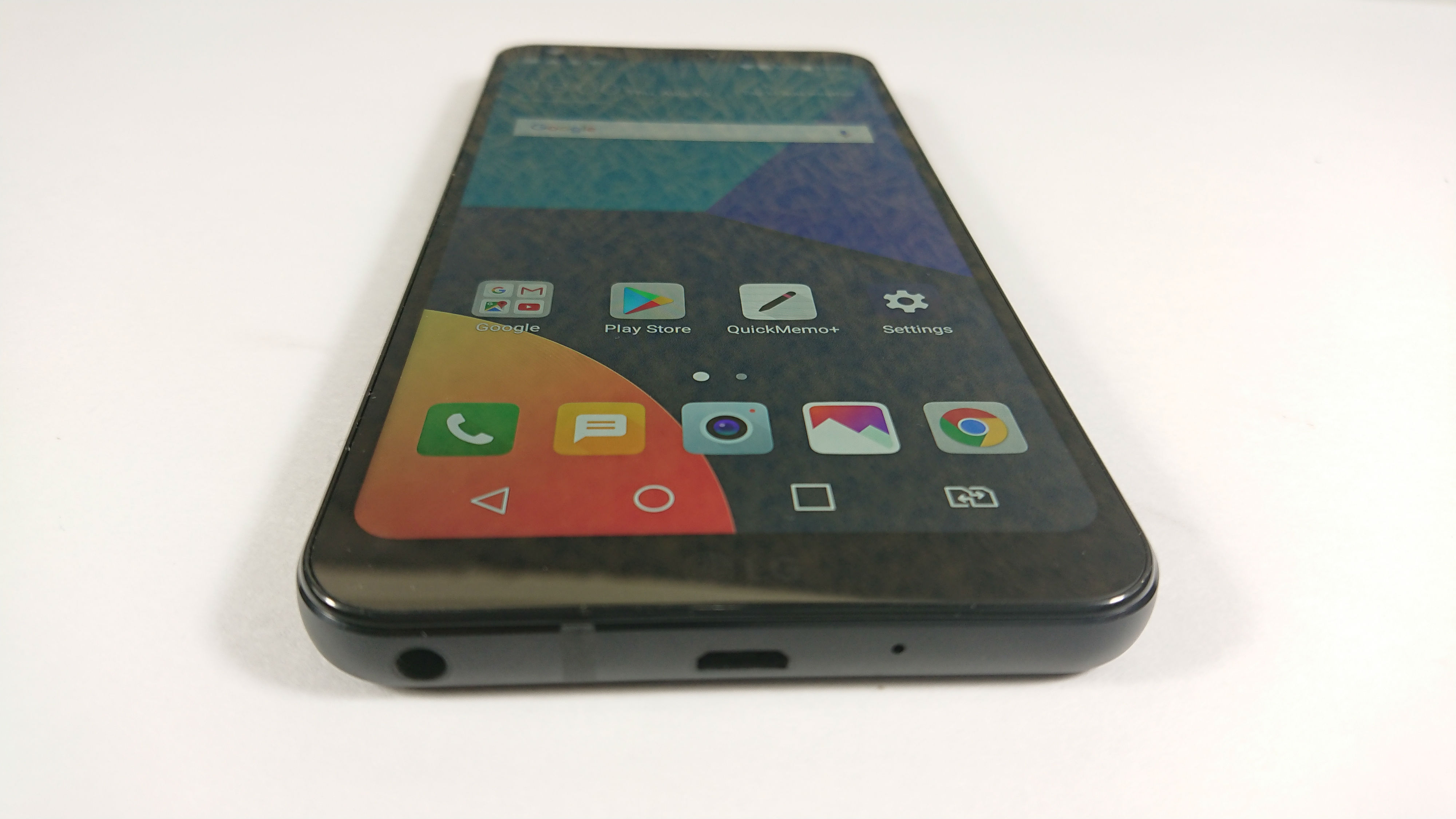 Coming to the battery performance, the device lasts almost a day of normal usage which includes music streaming, surfing the net, using social media, chatting on WhatsApp and taking calls. However, during power usage, the battery manages to last around 8 to 9 hours, which is not a good thing, especially at this price point where many smartphones are offering some exceptional battery performance.
But comes with some improved UI
LG custom user interface has evolved over the years and it seems to be going on a right track. The good thing about this one is it runs on the latest Android 7.1.1 Nougat. Interestingly, it has a security patch of July 1 at the time of writing. The user interface is quite smooth to use and comes with a lot of customisations.
First of all, users have an option to choose between app drawer and home screen navigation, though you need to download it first by going to Settings> Display > Home screen. One can also change swipe effect and icon shape in the same menu. Up next, the company also gives an option to re-configure on-screen navigation buttons and one can also add another shortcut for notification, capturing a screenshot and switch SIMs.
Then there is an option of app scaling, which basically adjusts the display size according to your preference. The implementation is a mixed bag, as some apps work perfectly fine after the scaling, but some are stretched, which kind of spoils the mood. There is also a Comfort view, which eliminates blue light and comes in four modes: low, medium, high and black & white. However, there was one problem we encountered during our testing period. Whenever we plugged the headphones, the volume of the music goes decrease automatically, which is a pretty weird bug. Other than this, we noticed that the app load time was a bit high when different apps were running in the background.