We have used the device a for a while now and here is what we think of it.
Advertisement
Pros
Design
Price
Dedicated keys for popular apps
Cons
Navigation is difficult
Ports are not reachable
Sound is not up to mark
Super Plastronics Pvt Ltd. (SPPL), a Kodak brand licensee, has recently announced probably one of the cheapest Smart 4K UHD TV in India. Priced at Rs 46,990, the Smart TV is available for purchase from Flipkart.
The smart LED TV comes loaded with a host of interesting feature and yes, the 4K resolution is surely a tempting deal for those who are looking for a high-end TV at a more affordable price tag. But, the question here is, does it deliver all that company has promised? We have used the device a for a while now and here is what we think of it.
Advertisement
Design
Starting with the design, the Smart TV comes with a sleek design, though it comes with a similar design language as found in previous models. Though it does not give a sleek look as we have seen in some LG, Sony and Samsung models, it does not feel cheap, which is a good sign. The 55-inch panel comes with some minimal but noticeable bezels around the display. The remote sensor is at the bottom right corner of the display, which makes it a tad difficult to operate as most of us has the habit of pointing the remote at the centre of the TV. At the right side, you will find power on/off button along with volume and channel controls. It also has Source and Menu button on the right.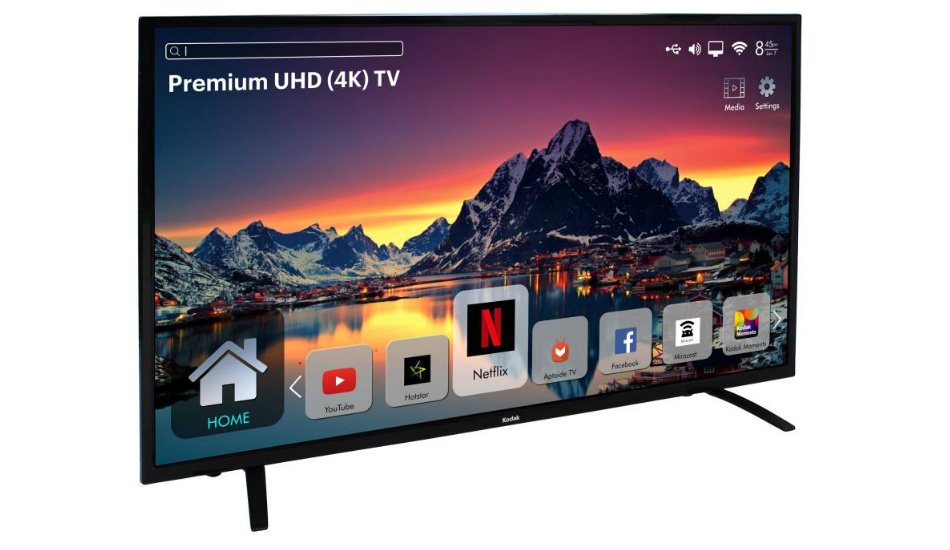 One thing we didn't like about the TV was the placement of the ports. The majority of the ports which are placed on the left and bottom sides of the back panel. This also makes it a bit difficult to reach them and there is not much of a room left to reach out to the ports, especially, if you have wall-mounted the television. Even if you kept it on a table, the results are same. You get the majority of ports on the downside, which include two HDMI ports, Ethernet, composite and component cables. To some relief, the left side houses a headphone jack, two USB port, an SD card slot, an HMDI port and a coaxial TV antenna terminal.
Features
Talking about some key features, the Smart TV runs on a custom version of Android, though it is a quite old one (Android 4.4 KitKat). The Smart TV comes with a 55-inch 4K UHD resolution with a screen resolution 3840 x 2160 pixels along with A+ display panel made by Samsung. The television is powered by a 1.4GHz dual-core processor with Mali T720 GPU. The TV is backed by a 1GB of RAM and 8GB of flash storage. The device comes with a special remote, which has dedicated buttons to YouTube, Netflix and Hotstar.
The TV runs on Android 4.4 KitKat and comes loaded with Aptoide TV app store, which is optimised for the TV and users can download their favourites from it. In terms of audio, the Kodak TV comes with 2 10W speakers, which the company claims can deliver richer sound output.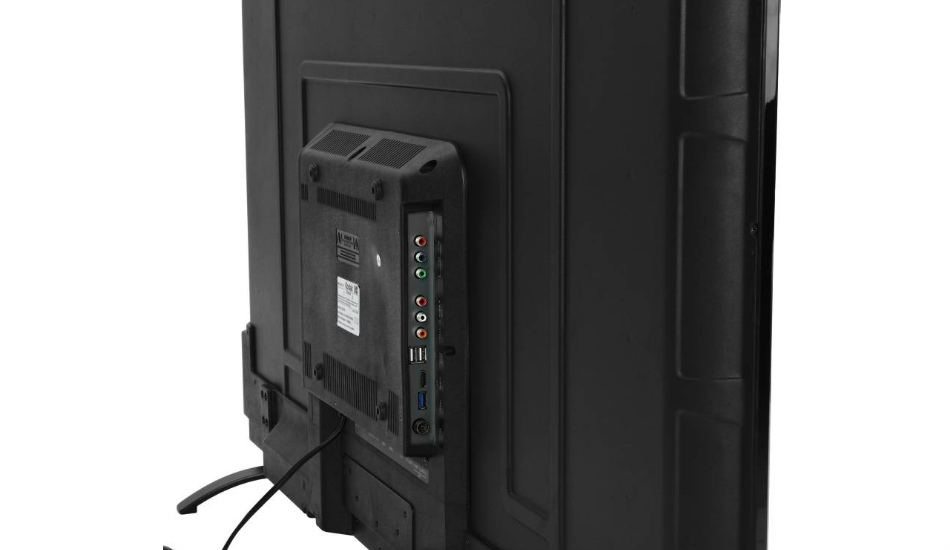 The navigation through remote control is a pain in you know what. In spite being a Smart TV, the lack of air mouse is one thing you will instantly regret about this device. From scrolling to typing to browsing, it becomes a painful experience. It would be great if the brand has bundled an air mouse with it as it would have made it easier to navigate through all the Smartness that it is loaded in this TV.
That said, the remote control comes with some interesting features. You have dedicated buttons for YouTube, Netflix and Hotstar, which are not remappable though. We liked the fact that the remote control has a shortcut to most of the tasks like Browser, App, Screenshot, Media and more, which makes it a bit easier to use this device.
Video and Audio Performance
Coming to the video performance, it is certain that the television is probably one of the cheapest 4K TV out there on the market. The display panel is made by Samsung, which delivers some good output and it gives some decent brightness as well. However, the colour range does not measure up to the likes of LG, Samsung and Sony.
We also found out the colours were a bit oversaturated and this is especially noticeable when you are watching high contrast videos. Further, the skin tone looks fine and once again, in darker scenes you will see patches of light on the screen, which is not a good. We noticed that while playing 4K videos through external sources, the videos would shutter a bit.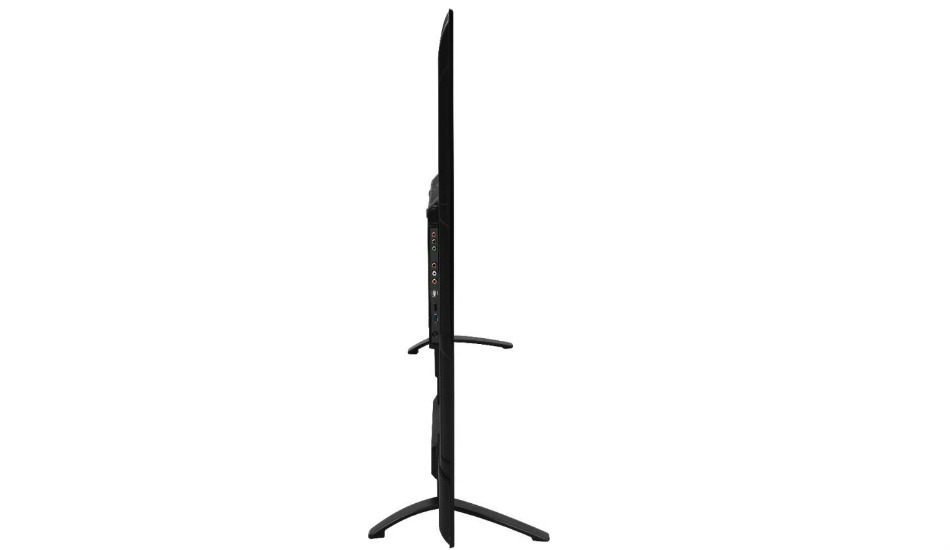 However, watching some action-packed movies or series was a good experience and you can thank the 60Hz refresh rate for that. So, if you compare with other OLED and 4K TVs out there in the market, you will surely get disappointed, but at this price, not many brands offer such kind of display.
Coming to the audio quality, this is where the TV falls flat. You will get average sound output, though it does not distort at high or low notes, still, it seems to be quite flat to us. So, therefore, using an external speaker or a home system is a must with this one.
Software and UI
Coming to the User interface, the brand has revamped it and the new UI is cleaner and simple to operate as compared to its predecessor. You get user interface comes in the form of a standard box on the screen and one navigate using the arrow keys. The television also comes with a dedicated App store, which makes it easier to download apps that are compatible with the TV. However, some apps like Gaana, Saavn, were not scaled properly, which at the end of the day, made it a tad difficult to use (or in some cases login) the apps.
Advertisement
Verdict
To sum up, the 4K smart LED TV from Kodak looks like an interesting proposition at first. The TV offers the highest resolution at almost half of what others are offering. However, navigation is a painful task and the TV shimmers a bit when you play 4K from the external medium. The user interface is improved but still needs some optimization. So if you are looking to buy this, better know its pros and cons.