US based, InFocus entered the Indian market earlier this year and it has so far launched four smartphones in the country. Of those we have reviewed two devices – InFocus M2 and InFocus M330, both of which managed to impress us. The other two smartphones, M350 and M530, were recently launched.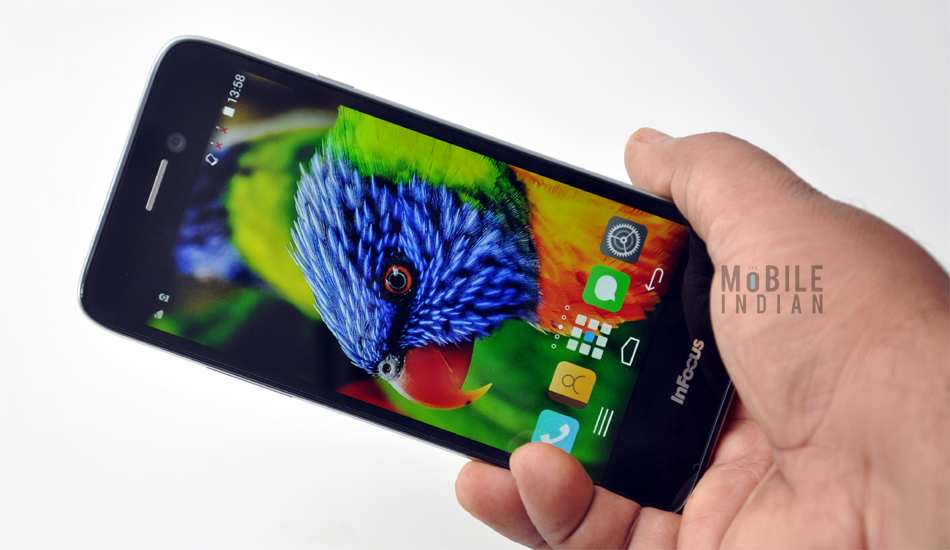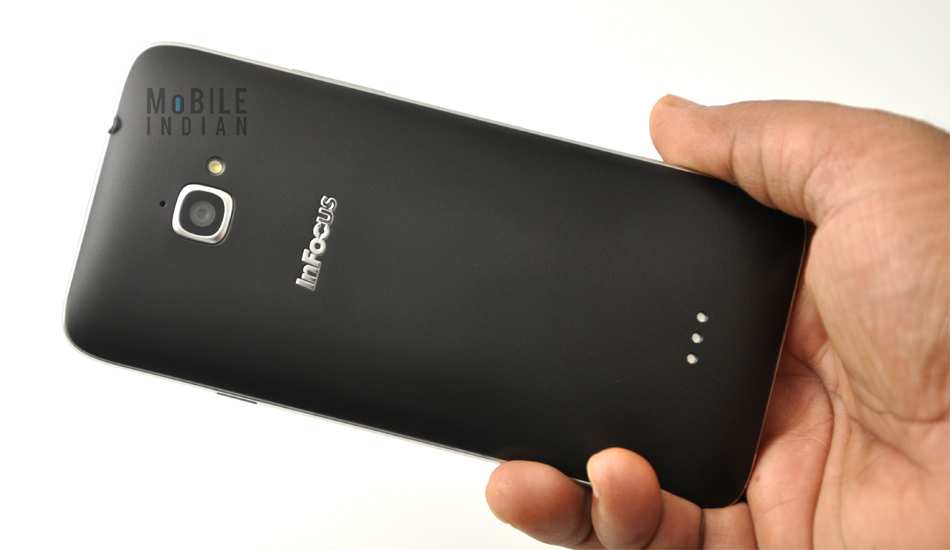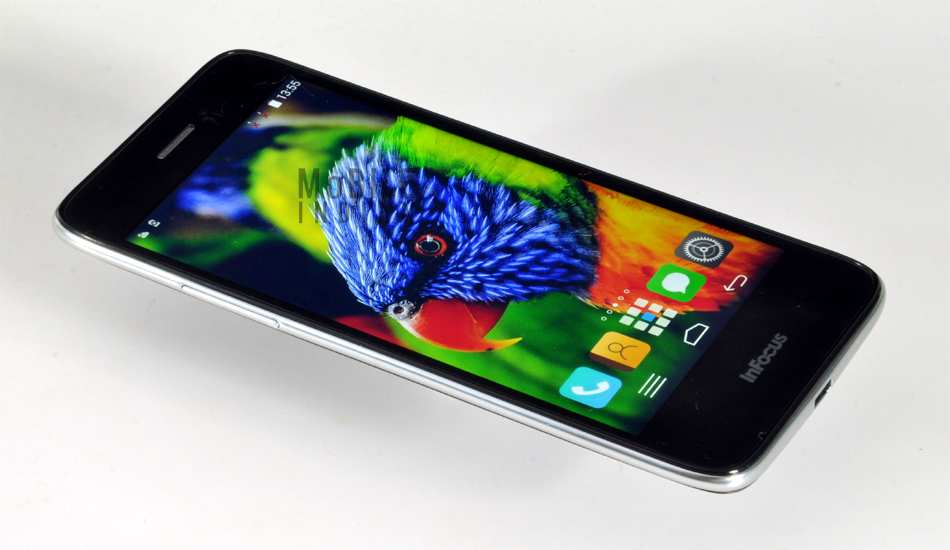 Recently we have got the InFocus M350 for review and here is our take. But before that here is a quick recap of its features. The smartphone has a 5 inch HD display, 1.5 GHz 64 bit quad core processor, 2 GB RAM, 16 GB internal memory, 8 megapixel auto focus rear camera, flash light, 8 megapixel auto focus front camera, 2500 mAh battery (non-removable), dual SIM, and LTE connectivity. Note that the phone has a price tag of just Rs 7,999.
What I liked
The best thing about the InFocus M350 is its front camera. An 8 megapixel front camera and that too with auto focus ability speaks volume for itself. Just a handful of devices these days offer auto focus front camera. The front camera also delivers as per the figures.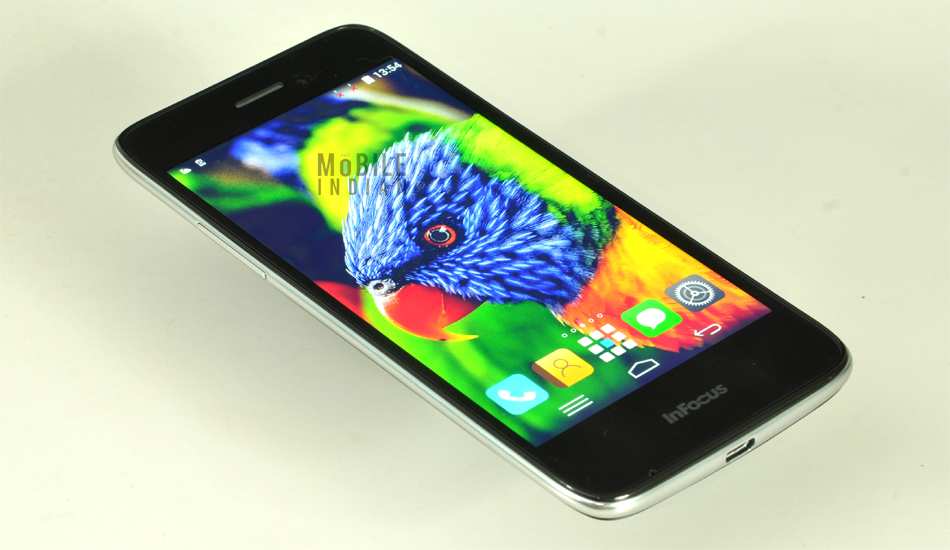 Its rear camera, which also is of 8 megapixel resolution and comes with auto focus, is quite impressive. The phone has Normal, Live Photo, Panorama and Motion Track modes as well. Of this the Live Photo mode captures a two second video while motion track mode allows one to capture moving objects. Both these cameras are quite decent and are able to click pictures in both low light and bright sunlight. You can check out some sample pictures here.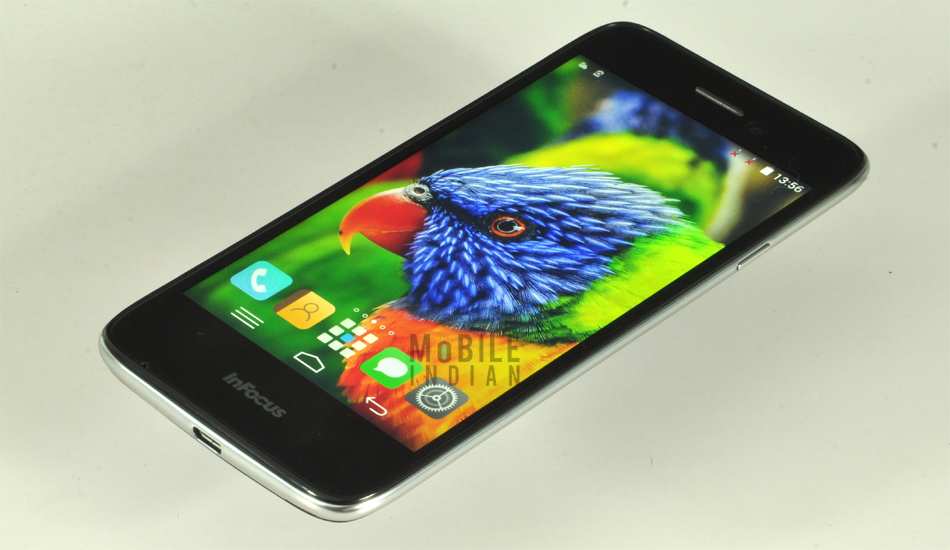 The InFocus M350, with 2 GB RAM and 1.5 GHz, 64 bit quad core processor, offers plenty of muscle to handle high end games like Nova 3 with ease. There wasn't any lag while playing that game unlike what we have observed in many of its competitors. We have also playing many other games like Trial Extreme, Temple Run 2 etc but it never hanged.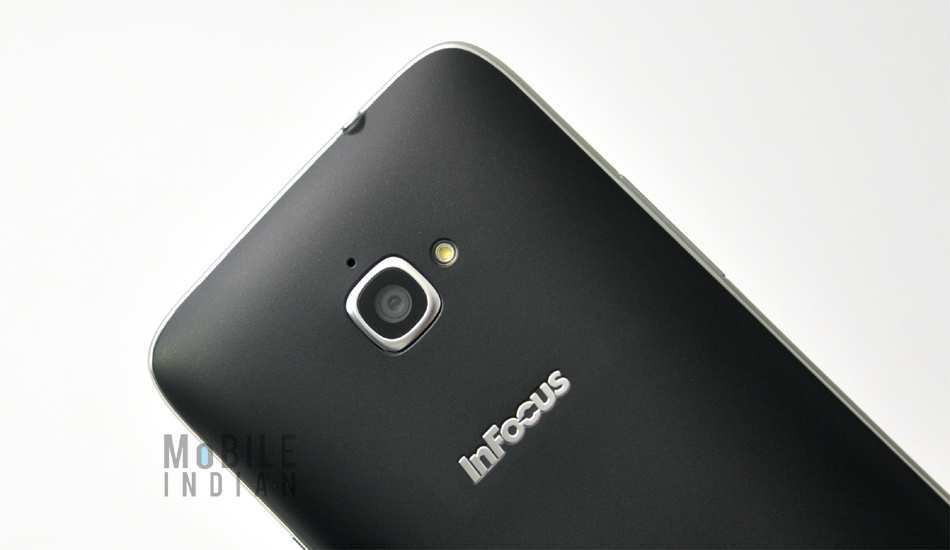 The smartphone also offers plenty of storage space – 16 GB inbuilt and a 64 GB micro SD card slot. It also accepts external storage devices (via OTG cable).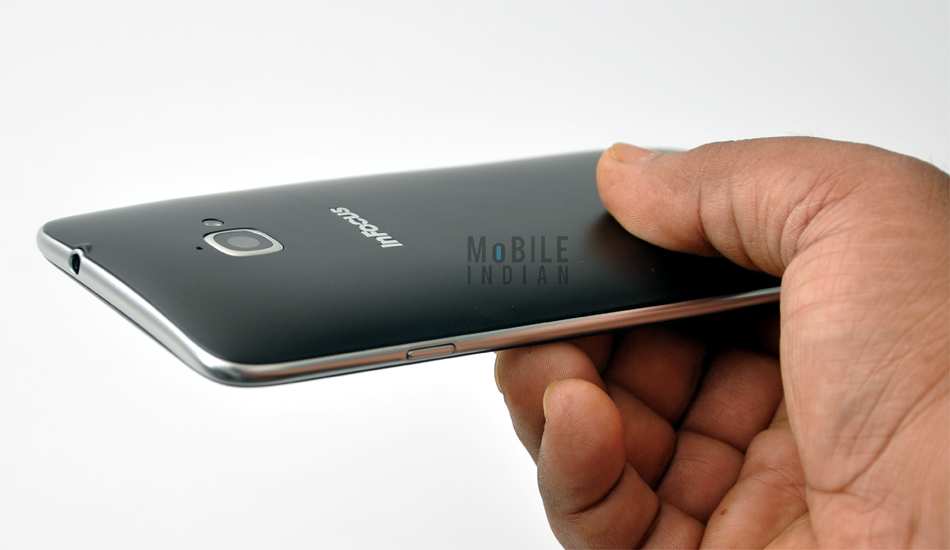 The 2500 mAh battery of InFocus M350 also gives decent back up. During our review, when I was using one SIM card with continuous data (3G or WiFi), Bluetooth and medium usage that involves frequent calling and few minutes of gaming, the phone managed to run through the whole day without needing any recharge. To be particular, without any SIM and at highest brightness, we played a full HD video and the phone consumed just about 20 per cent charge in one hour. And while playing Nova 3 for another an hour it lost about 30 percent which is decent. Moreover, it has got a power saver as well.


Connectivity wise too it is like most of its competitors. It offers dual SIM with 4G, WiFi, Bluetooth, and GPS. I did not face any call drop or connectivity issue on M350 either.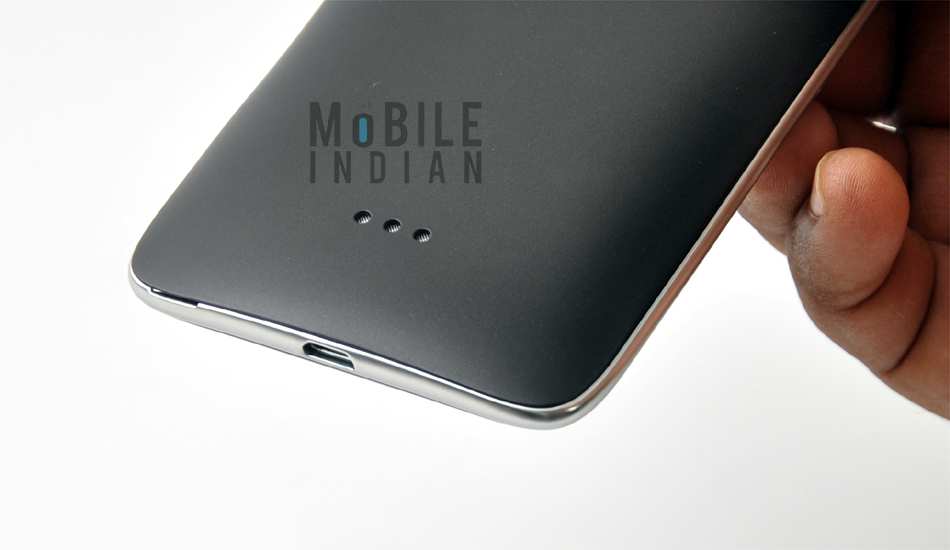 Coming to the display, the 5 inch touchscreen is quite sensitive and offers appreciable high definition resolution and it has enough brightness too.
What I didn't like
The InFocus M350 is quite slender and has a matte finish back panel, which offers good grip. However, the phone's rear cover is quite thin and thus there are chances that you may damage it while removing. Also, in the back panel, letters of the brand name got removed during the reviewing period itself. Instead of using tiny aluminum foils for the brand name, InFocus should have instead engraved it like BlackBerry does. See the picture below that would give you a fair idea about the issue.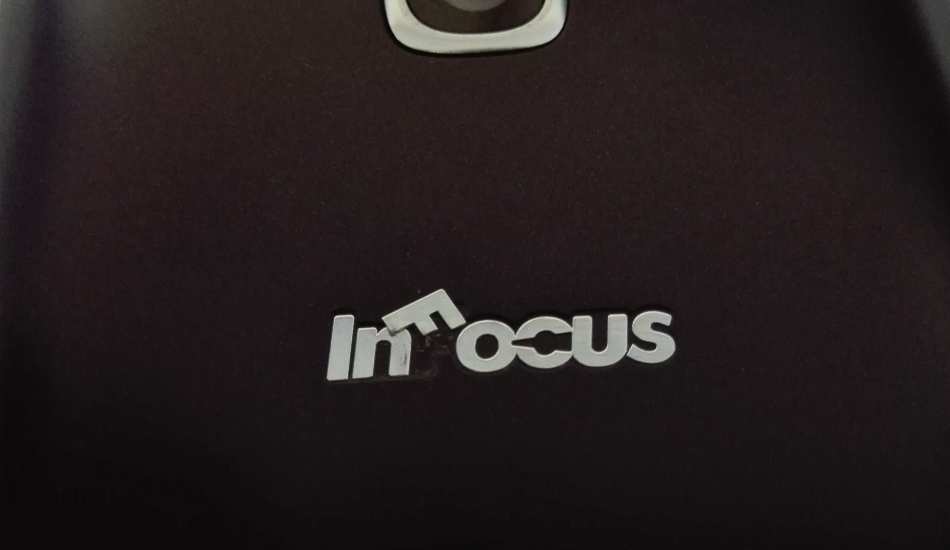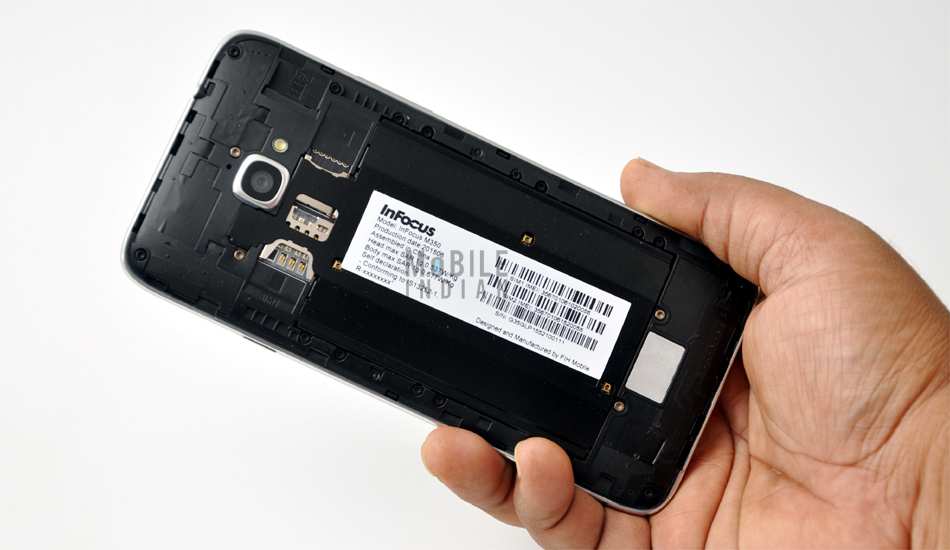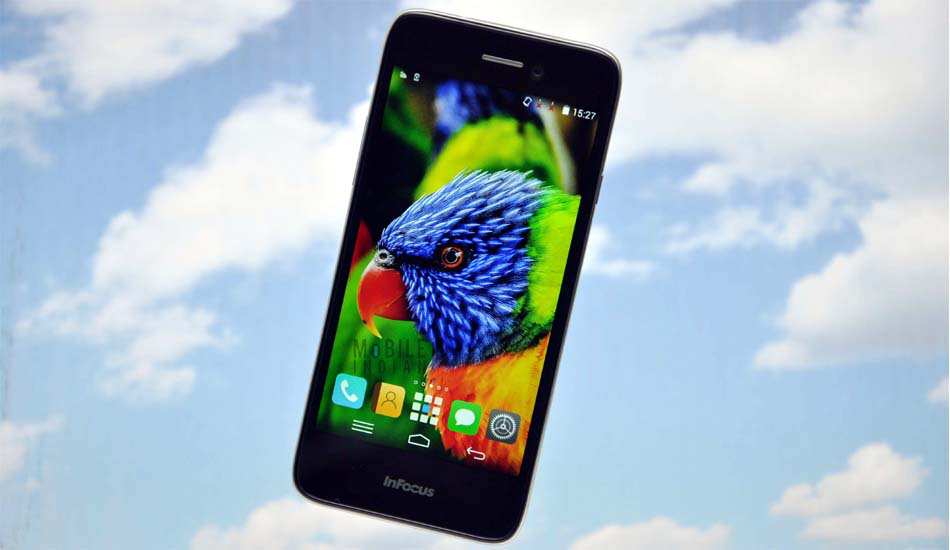 The InFocus M350 has the Android 4.4.4 KitKat operating system. Though many devices in the market still offer the same, as a newly launched device, it should have the latest Android Lollipop version.