Infinix is trying to claim the throne of the best smartphone in the lower mid-range segment with its gaming phone called the Infinix GT 10 Pro. The handset is equipped with some unique features such as a group of LED lights along with the camera, dedicated gaming mode, a flashy design and more. Do these features make it an ideal gaming handset on a budget and most of all, are they useful or a gimmick? Let's find that out in our review of the Infinix GT 10 Pro.
Infinix GT 10 Pro: Design & Display
Infinix has opted for a flashy design with the GT 10 Pro with plastic sides. Thankfully, the back has glass finish and the design is actually better than the standard minimal ones we usually see at this price point.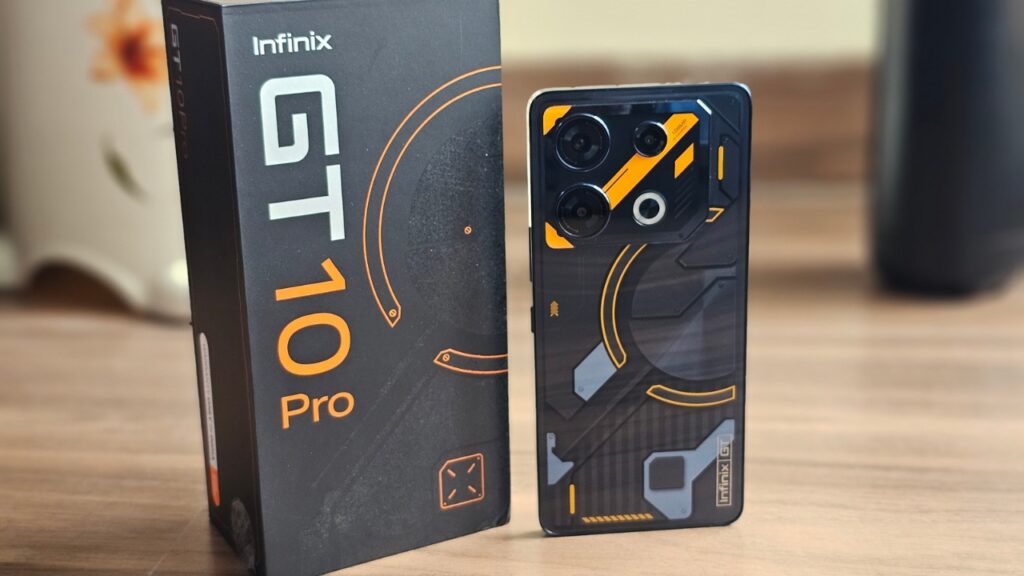 It's a decent refresher from what is generally the norm in terms of design of the devices at this price point. The flat sides help in the handset being grippy. Mixture of plastic and glass finish does maintain a balance between being premium as well as being lightweight at the same time.
As for the LEDs on the back, they are being used as a measure to notify you in cases of calls, notifications, while charging, during boot up of the device and while gaming. It can also be used to sync up with the music so it works as a visualiser which actually works decently and is almost perfectly synced with the beats.
A feature borrowed from Nothing is the ability to put the phone back side facing up and the phone will go on mute, so when the notifications arrive, only the LED will light up. I couldn't get this feature to work during my entire review period.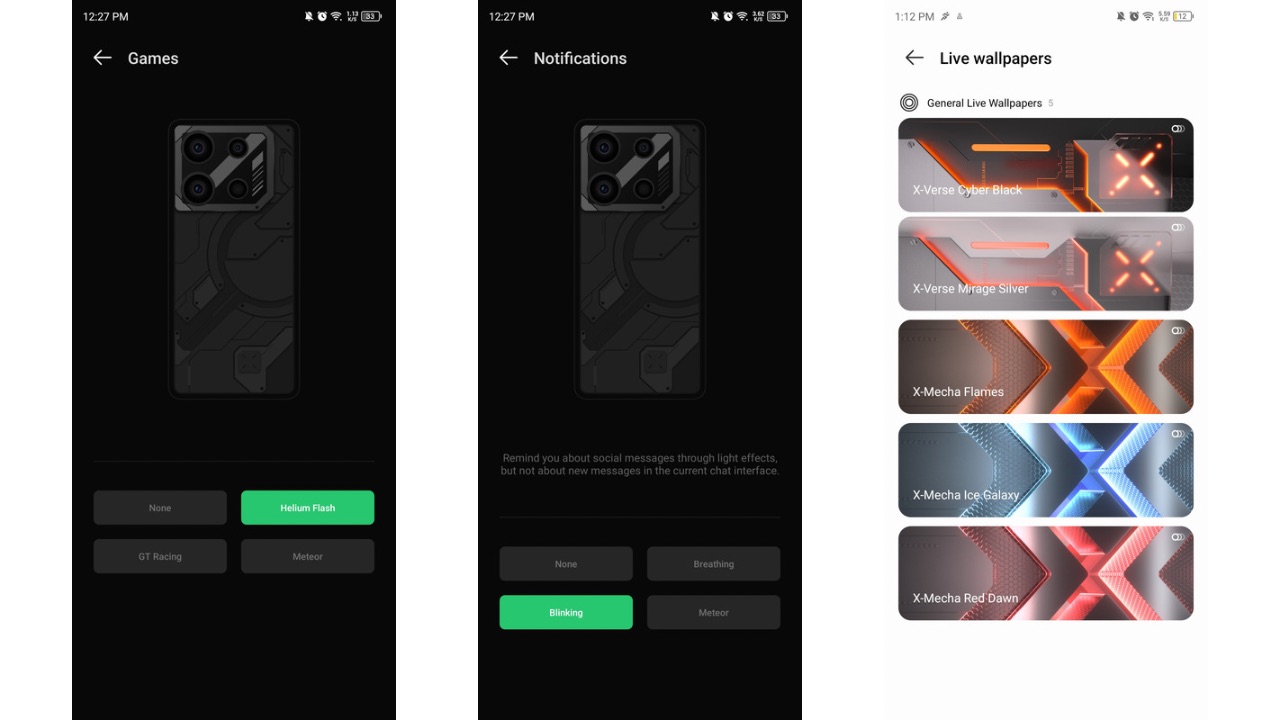 For the rest of the cases, the LED works as it should but there are instances where it fails to work and you have to turn on and off the feature to make it functional. You can also choose amongst various blinking patterns for each of the cases for which the LED turns ON. However, I didn't feel it is as intuitive or practical as it is on the Nothing Phone (2), which I can think of as the only smartphone I can compare this to. These LEDs feel more on the gimmicky side rather than being useful.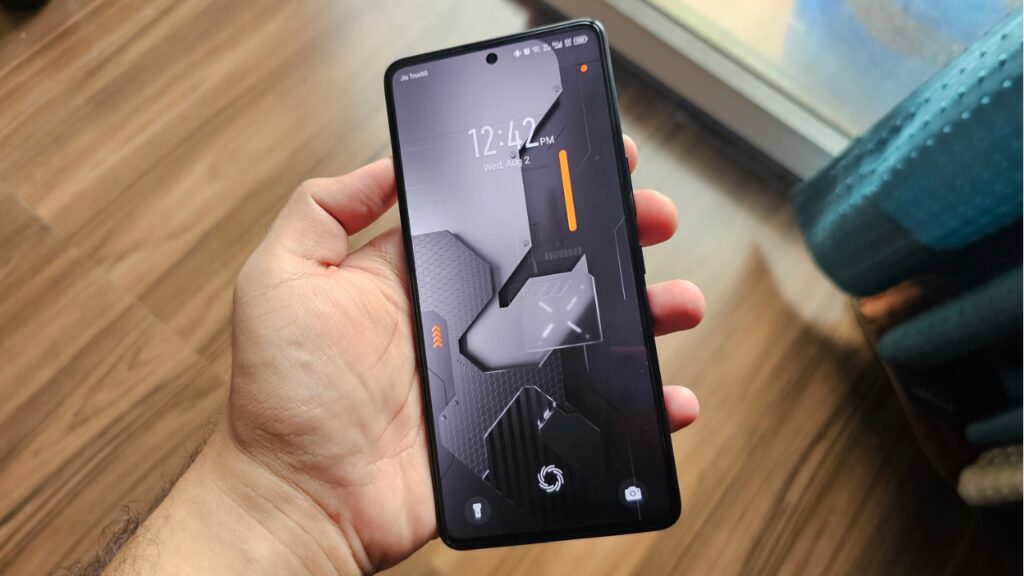 Apart from this, there's a triple rear camera setup and a ring-shaped flash module. The device also has a 3.5mm Headphone jack, which is vital for gamers and it's thoughtful of Infinix to include it here. The Haptics feel weak but aren't the rattly ones found on other cheap devices. The stereo speaker setup lacks bass but has high treble and gets loud enough.
We have already talked in detail about the Pro Gaming Kit which is being offered to the first 5000 buyers in our initial impressions of the GT 10 Pro so do check out that as well.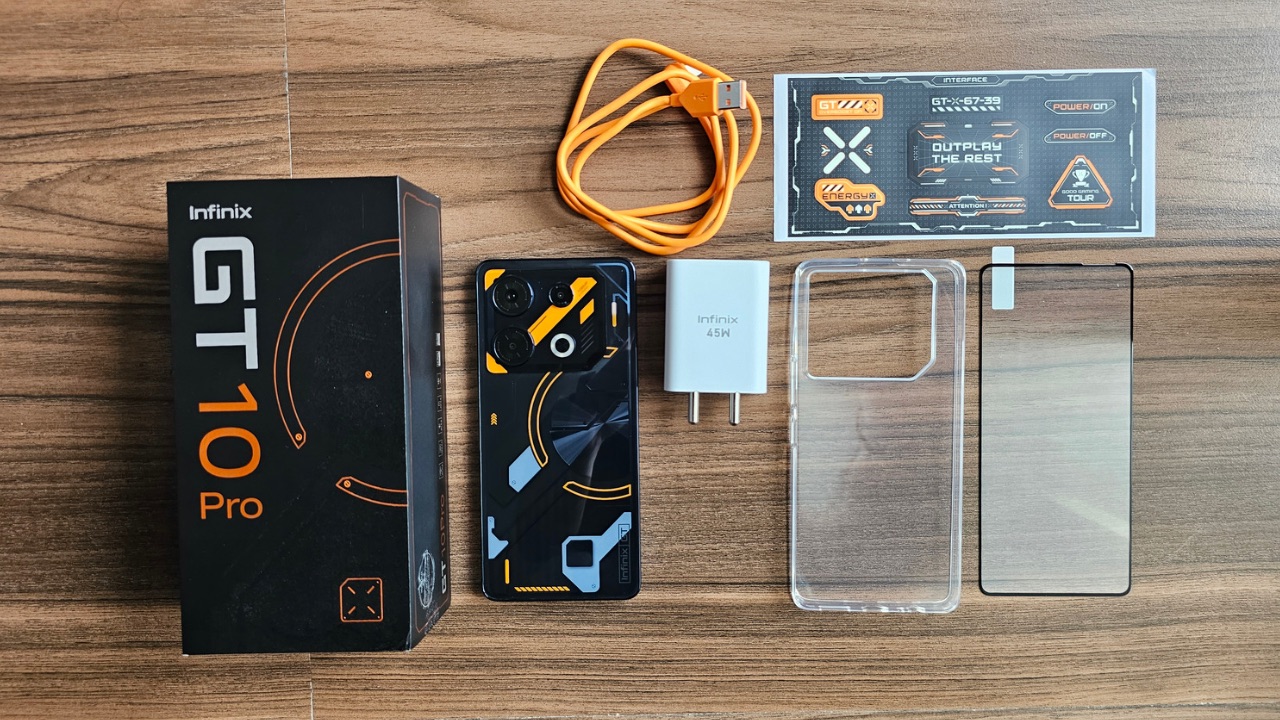 To conclude this section, the design of the handset is definitely something we appreciate, even though the LEDs are something that may not be of your use on a daily basis.
Coming to the display of the GT 10 Pro, it's a big and bright panel that gets decently bright in outdoor conditions. The colours can be punchy or natural depending on what profile you choose in display settings. Viewing angles are also acceptable.
You can choose between four Refresh Rate modes: automatic, 60Hz, 90Hz, and 120Hz. Automatic mode mostly doesn't bring down the refresh rate below 120Hz so it should work fine for most.
Read More: Exclusive: New Infinix Zero series smartphone launching next month, along with TV and Laptop
Infinix GT 10 Pro: Software & Performance
Infinix's first-ever gaming handset draws power from a powerful enough MediaTek Dimensity 8050 chipset. This Chipset is better than most other ones found at this price point in terms of on-paper specifications. That also translates well in real-world usage as we didn't face any sort of lags while using the smartphone.
The device runs smoothly most of the time. There are exceptions during some instances where the App opening animations stuttered. Fortunately, during my review period of the Infinix GT 10 Pro, there were no app crashes, which is an issue that we have faced previously on some Infinix devices.
I can also say that the software has received greater attention from the brand this time around. We have always complained about the software UI on Infinix devices but things have improved a lot since last time. There's much less bloatware (though still present) and the UI has been refined quite a bit.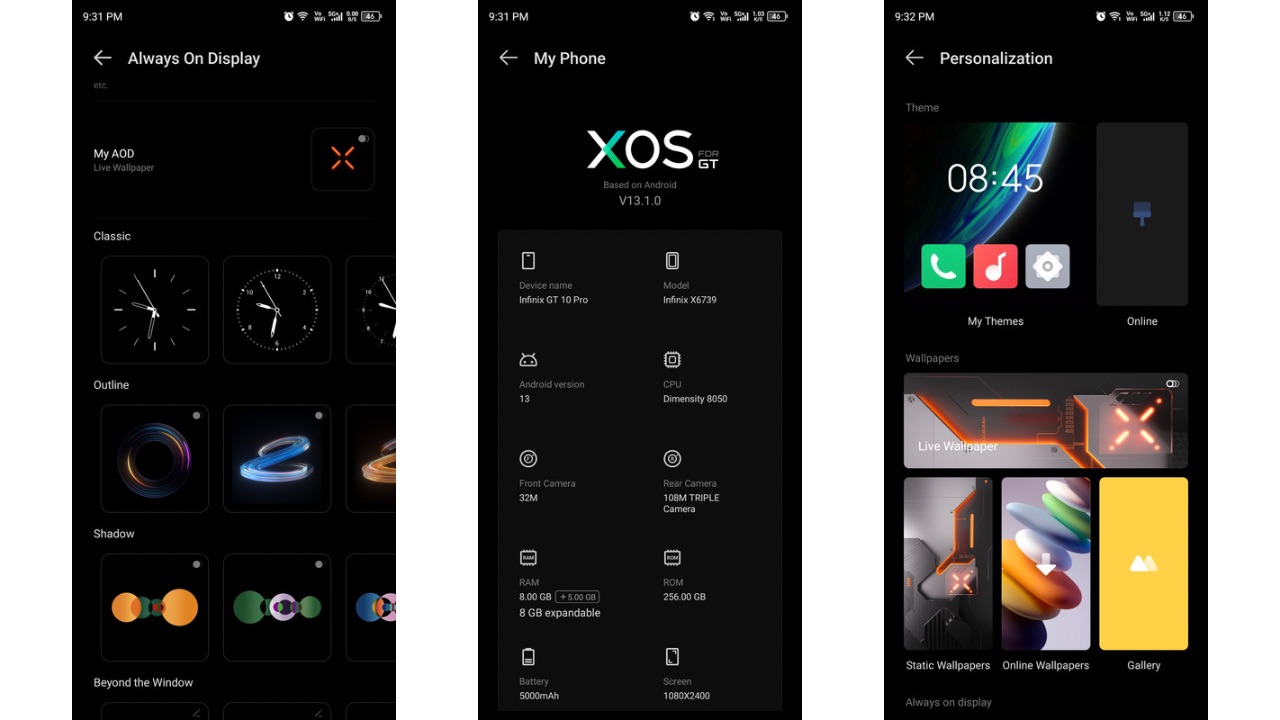 It still needs some more polish in terms of the language being used across the UI for feature explanations or anything else. The notifications can be seen when you swipe down from top left while the quick settings can be toggled from the top right. There are a few neat animations that have been added for the Always-on display and lock screen. They may be a little slow but they work fluidly. There are more than 20 AOD clock styles available which not only look impressive but also work nicely.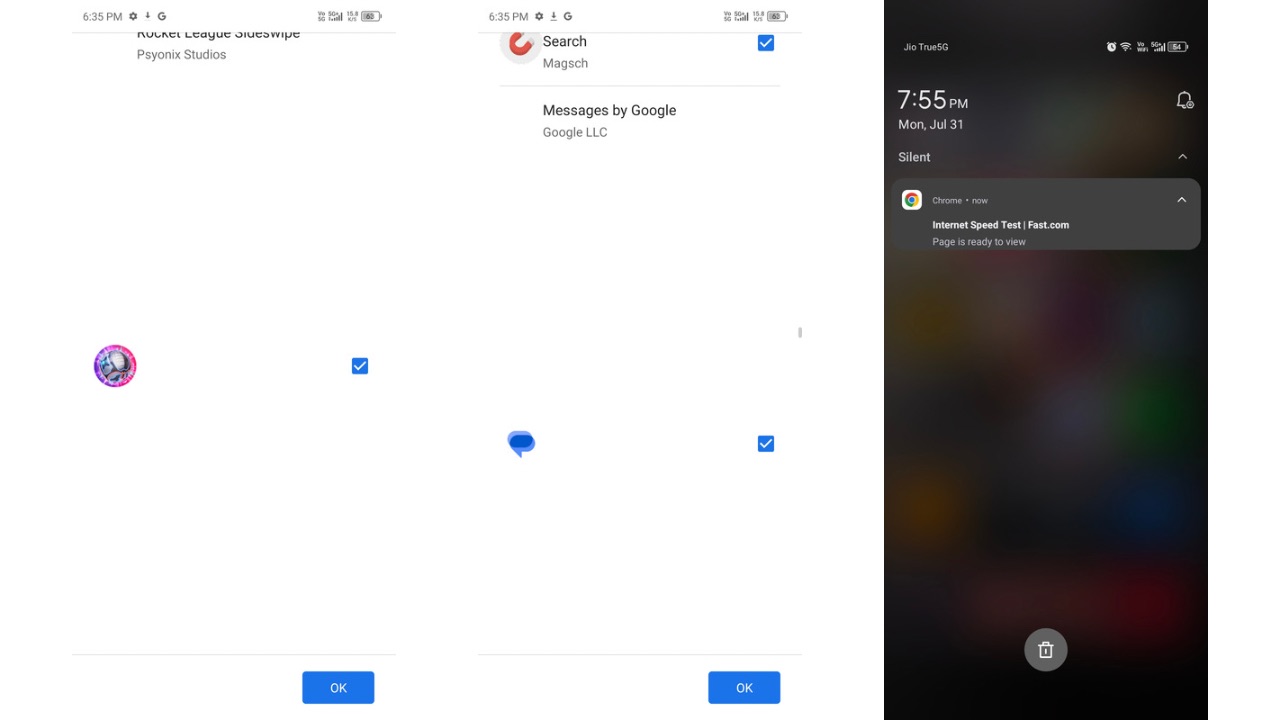 Other features such as multi-window support, MemFusion (virtual RAM up to 8GB), smart panel, social turbo, XClone and more, are also present. A host of actions and gestures are also available, such as raise to ear for accepting calls, lift to wake the device, hand gestures for receiving calls are also there.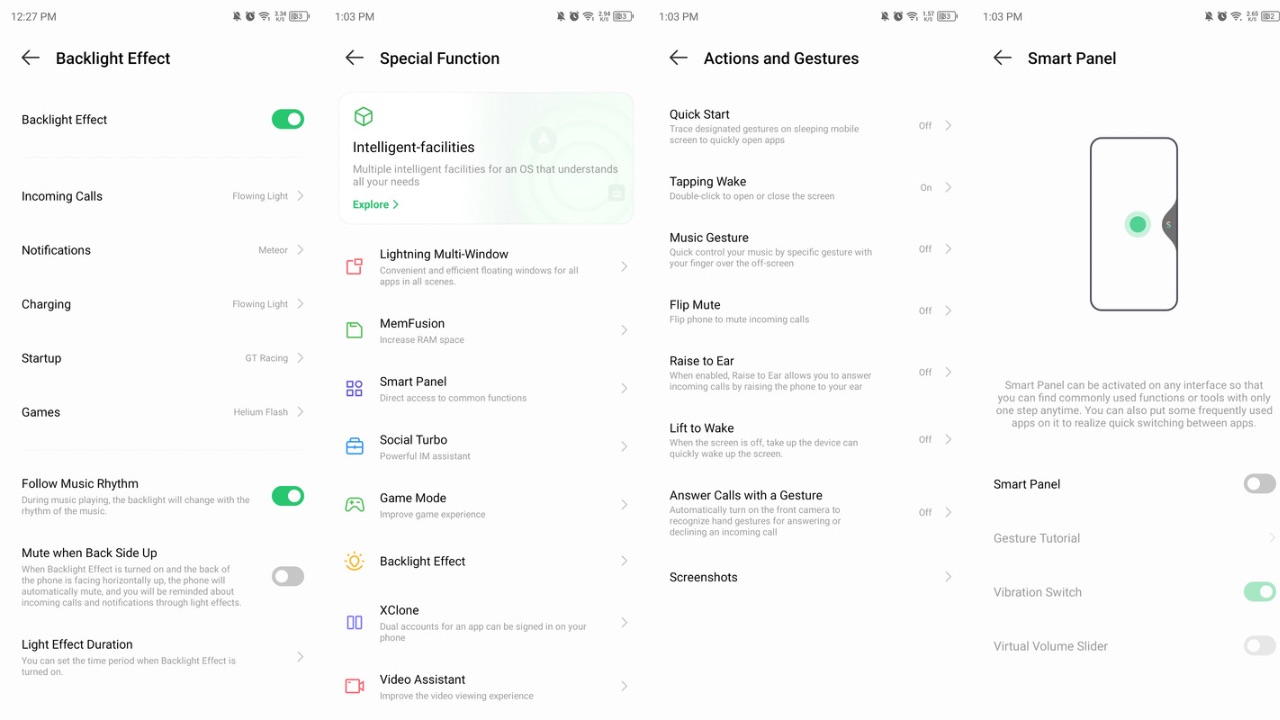 Coming to gaming performance, we expected it to perform up to the mark and it stood up to our expectations. There were no stutters or throttling, however, thermal efficiency can be improved as it did get warm at times. Games such as Call of Duty Mobile worked without any issues at the highest graphics possible.
The included gaming triggers fit the device well without any wobbles. However, they felt a bit bigger than the OnePlus gaming triggers which I regularly use. Moreover, as Infinix ones have four touch points, they can initially be a little overwhelming to get used to. As for the finger sleeves, they also fit snugly.
Connectivity performance on the Infinix GT 10 Pro remained fine for the most part during the review, except for a single instance when the Mobile Data stopped working and I had to restart the device post which it worked fine. 5G connection and 5Ghz Wi-Fi connections both work fine as well.
Infinix GT 10 Pro: Battery life
A 5000mAh battery with 45W Fast charging support backs the Infinix GT 10 Pro. The charger is included in the box with an orange cable that has an L-shaped connector. The device also has features such as bypass charging that provides current directly to the CPU for power instead of the battery, thereby avoiding any sort of heat while you plug it in during gaming.
The attention to detail here is important, as Infinix gave a cable with an L-shaped connector that makes it easy to hold the device if it's plugged in, when compared to the regular USB-C cable. As for the battery backup, the handset can last a whole day without any issues with close to 6 hours of screen on time.
My usage included light gaming, scrolling through social media, chatting, watching YouTube and some WhatsApp calls. With heavy gaming, it can drain quickly, requiring you to charge it before the end of the day. The device takes a little over an hour to charge from empty to full with the included charger.
Infinix GT 10 Pro: Cameras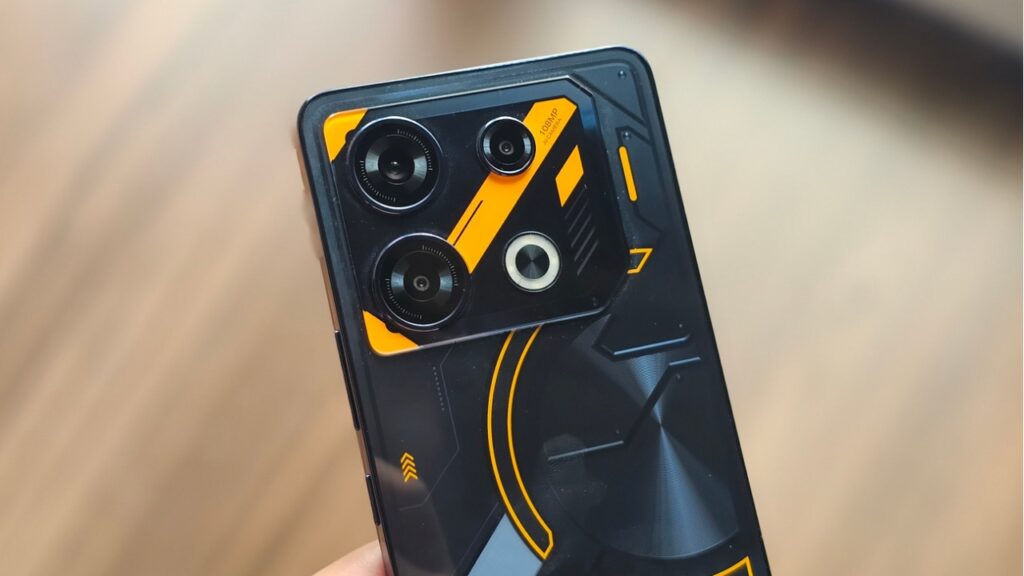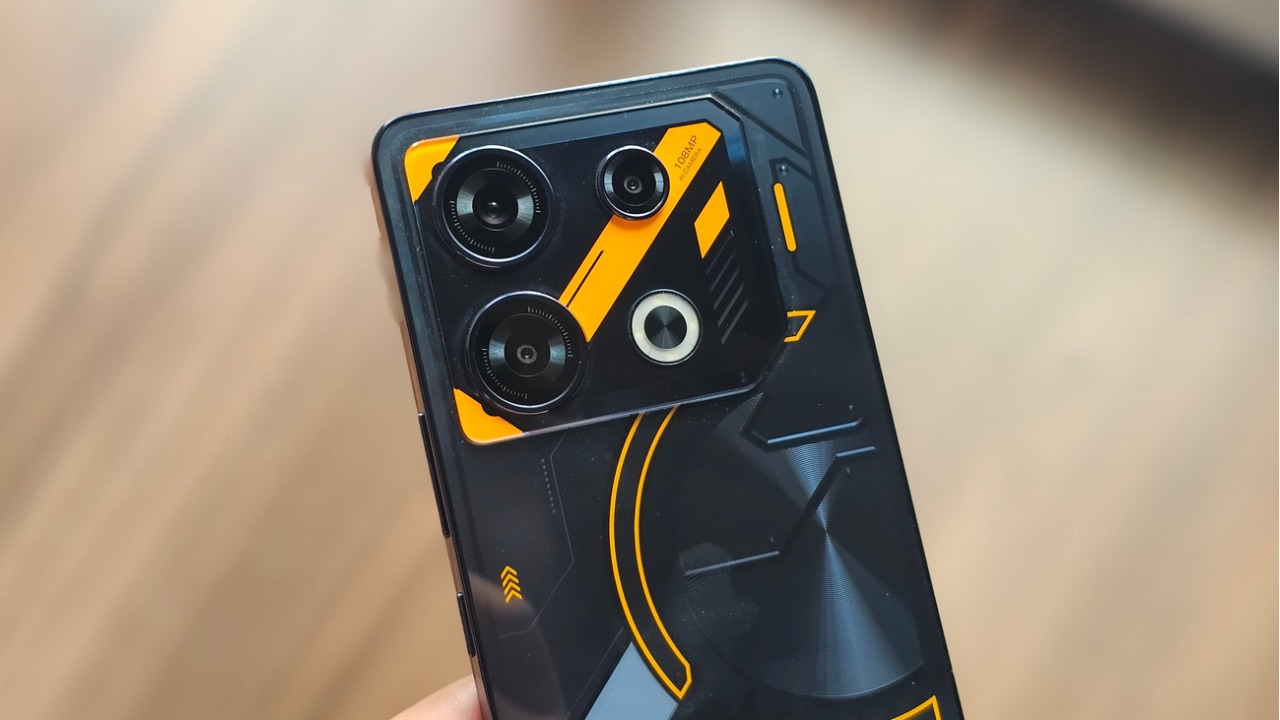 The GT 10 Pro equips a triple rear camera system consisting of a 108-megapixel f/1.8 main camera. The other two Sensors include a 2-megapixel macro camera, and 2-megapixel depth camera. It comes with a 32-megapixel f/2.4 front-facing camera.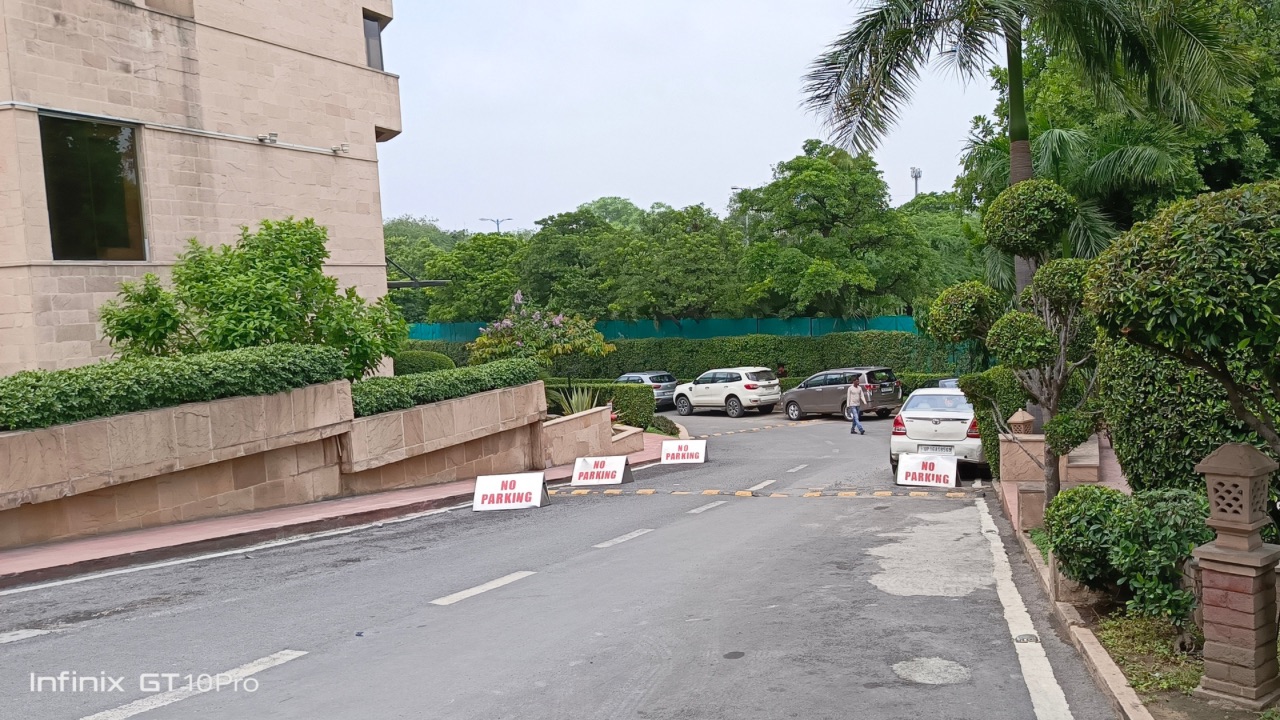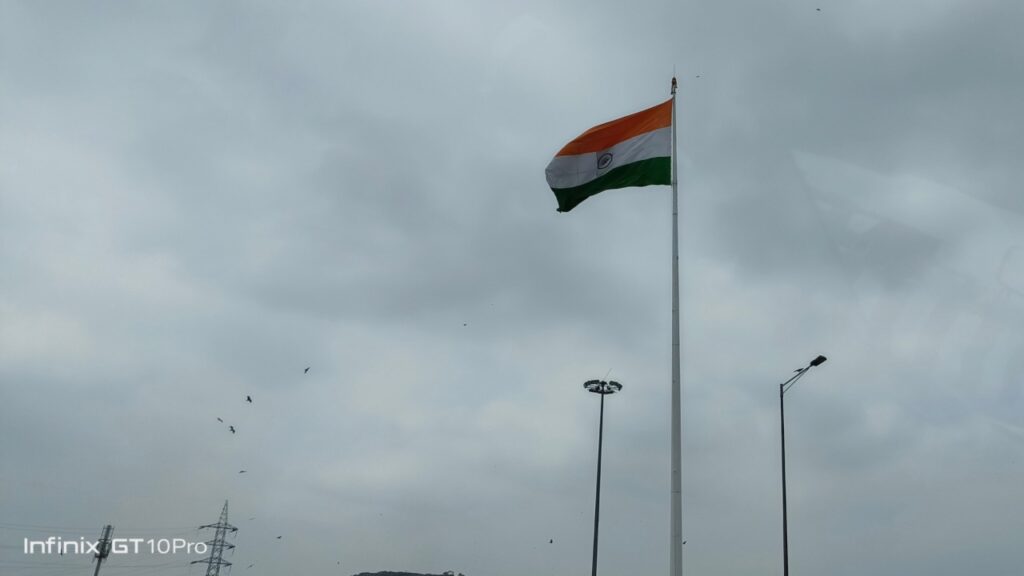 Outdoor shots on this 108-megapixel sensor look decent with acceptable dynamic range and great detailing. The sharpness is on point while colour tone is more on the natural side. The device does click good photos when given enough light.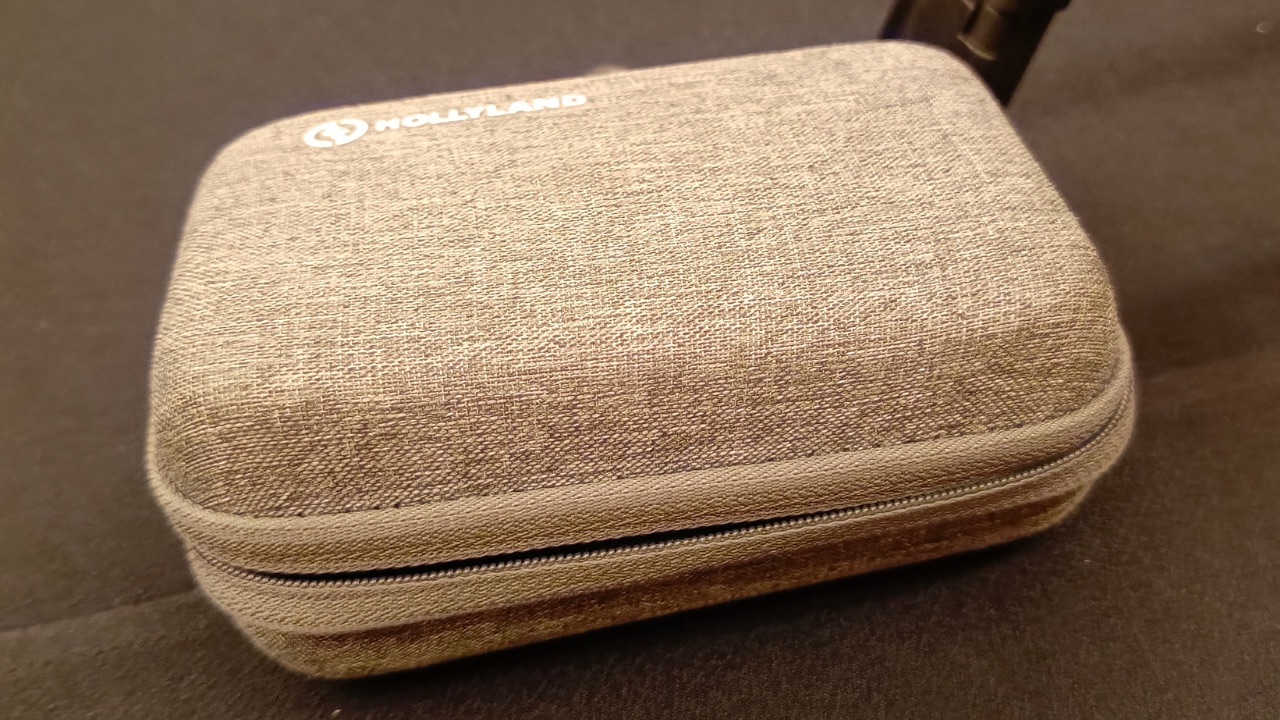 However, under artificial lighting, colours take a hit and the warm tone takes over. Colours are now far from natural and don't look anywhere near what they look like in the real world. The details are maintained but the overall look is compromised.
Under low lighting conditions, the photos come out too soft. There's no level of sharpness that can be seen in the photo. There's also a bit of noise in the shot and a similar situation is there in night photos.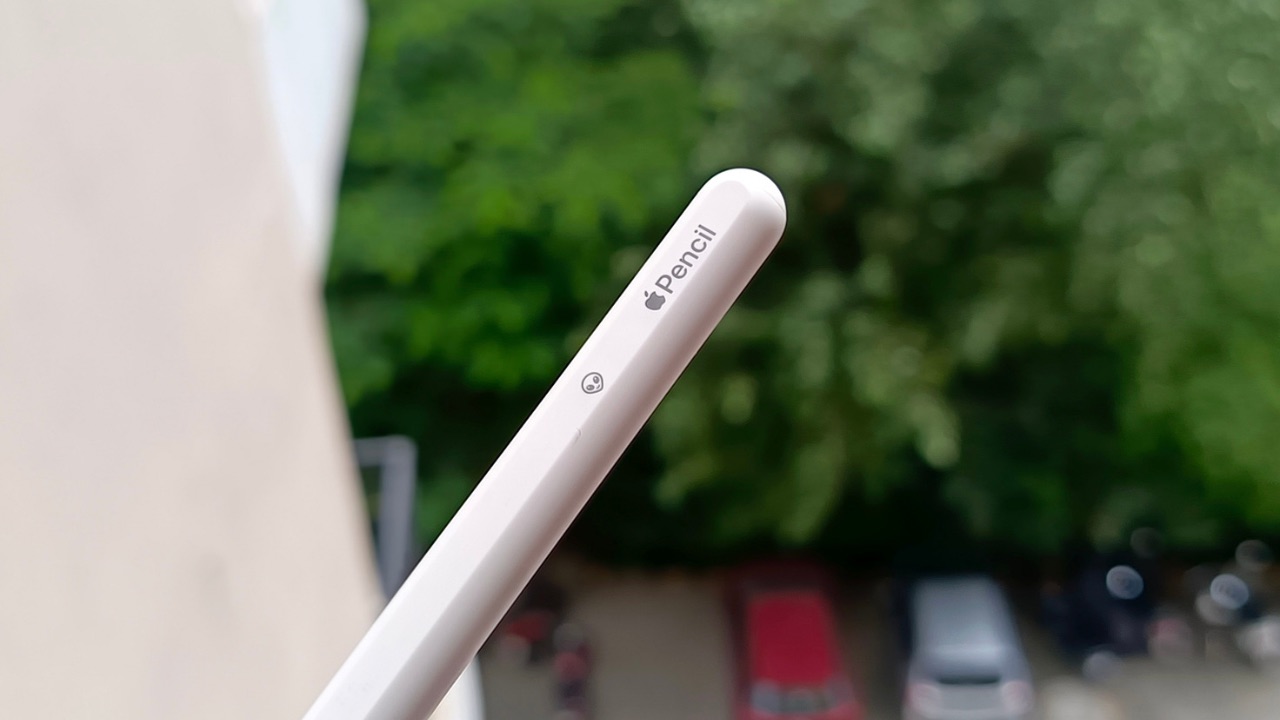 Depth shots actually look impressive with a natural-looking bokeh effect in the background. The details are also on point. In macro shots, colours can be a bit inconsistent but the detailing is acceptable once again.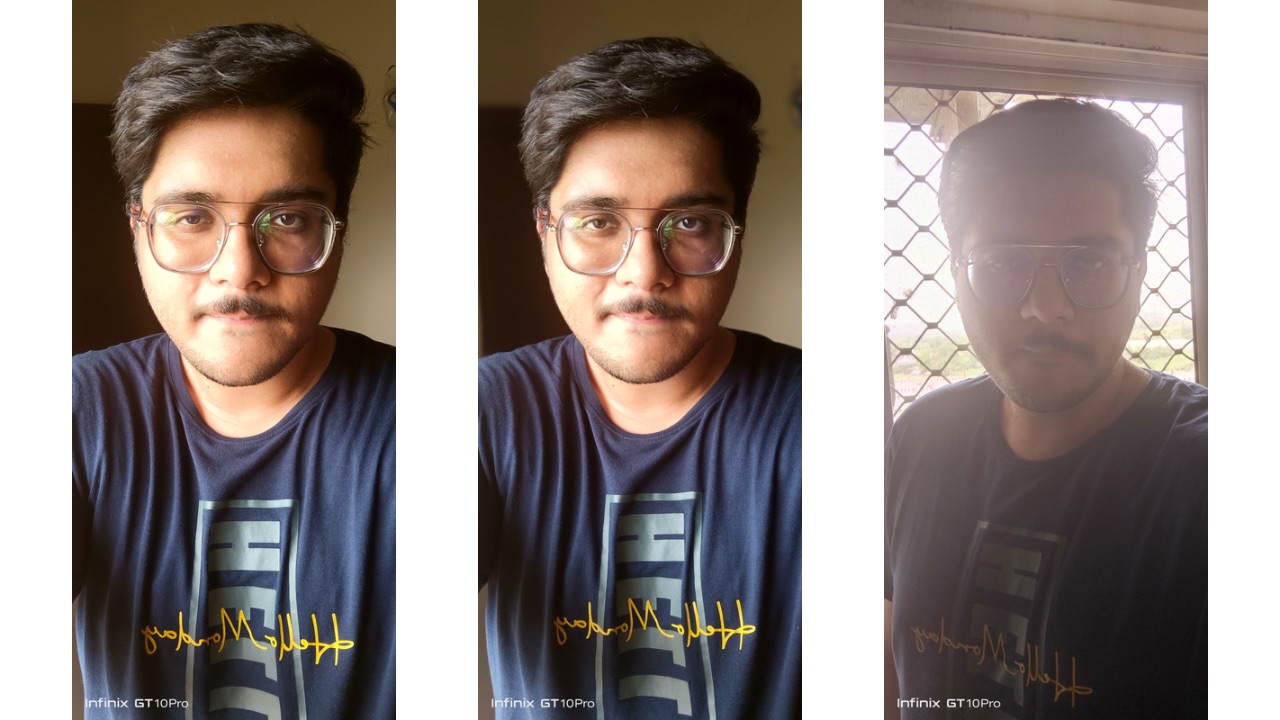 In selfies, though, while the sharpness is fine, everything else is not. The skin tones are too warm and when you have a bright source in the background, the camera struggles to take a selfie of the subject as dynamic range goes for a toss. Highlights are also blown out if the light falls on the subject from a single side. Colours also look below average in terms of quality.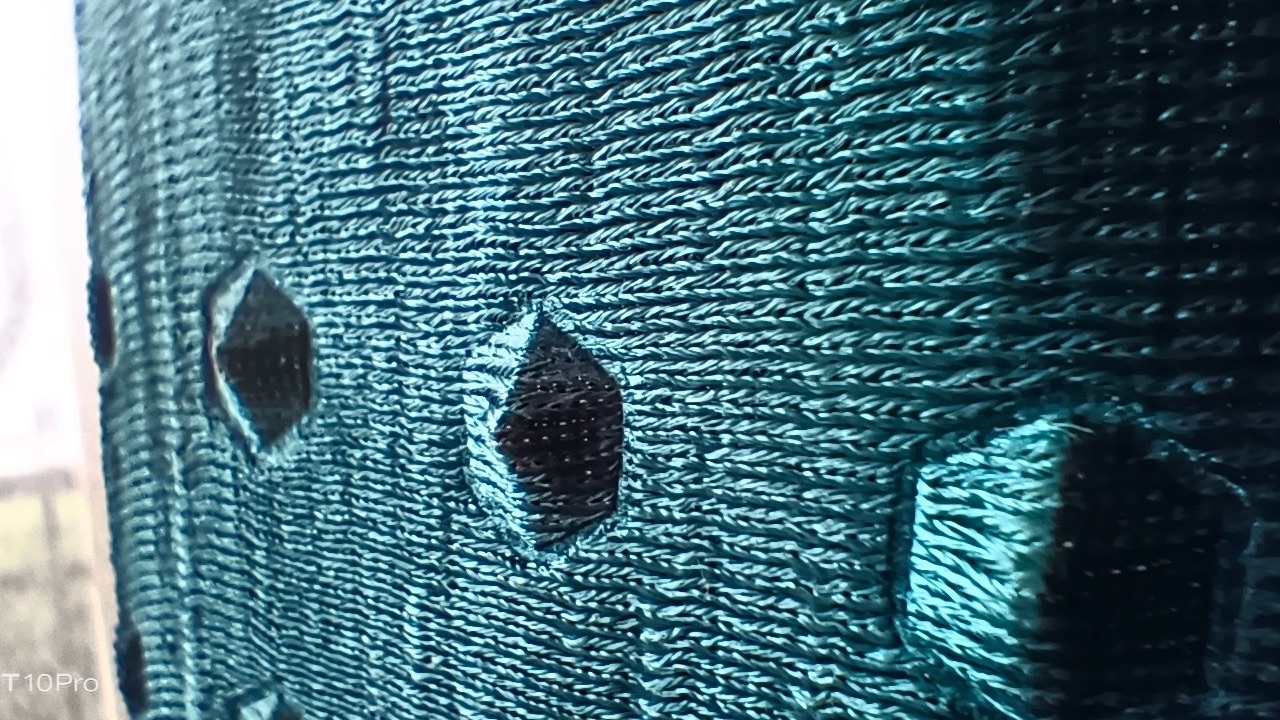 We can conclude from our review that cameras are definitely not the Infinix GT 10 Pro' strong point. While the sensors seem capable, the software optimisation requires a lot of tuning so one can shoot ideal and reliable photos in various light conditions.