Huawei had in the past came out with some decent devices like the Ascend P6 and Honor 3C. It has also several budget smartphones including this Ascend G6 which we have used for more than two weeks and here is our take on the smartphone that is available in the market for around Rs 13,000.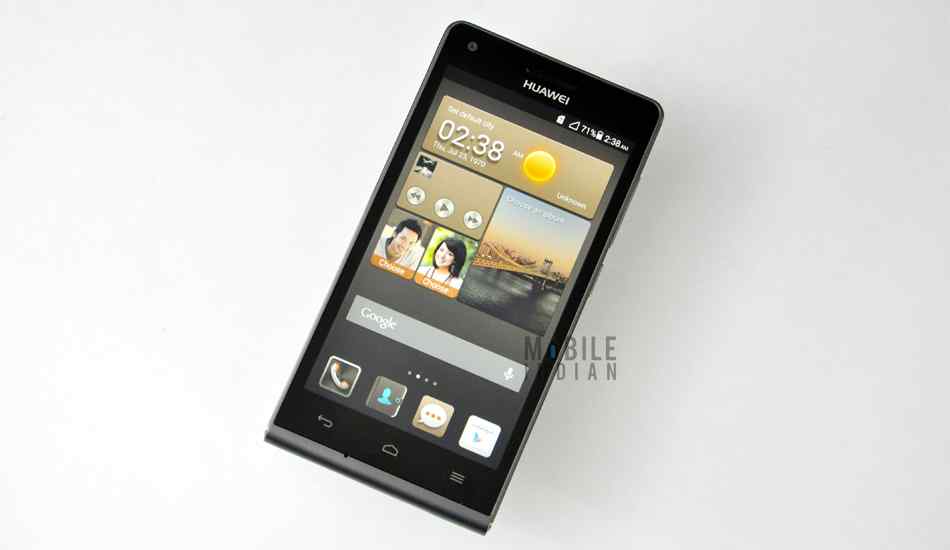 Design and Display
The Huawei Ascend G6 comes with a 4.5 inch display which has qHD (540×960 pixels) resolution. At this point of time, even devices priced under Rs 10,000 have high definition resolution. Thus certainly I was disappointed to see such low resolution. Another downer is that the screen has no protective coating like Gorilla Glass, so all you can do is use a screen cover.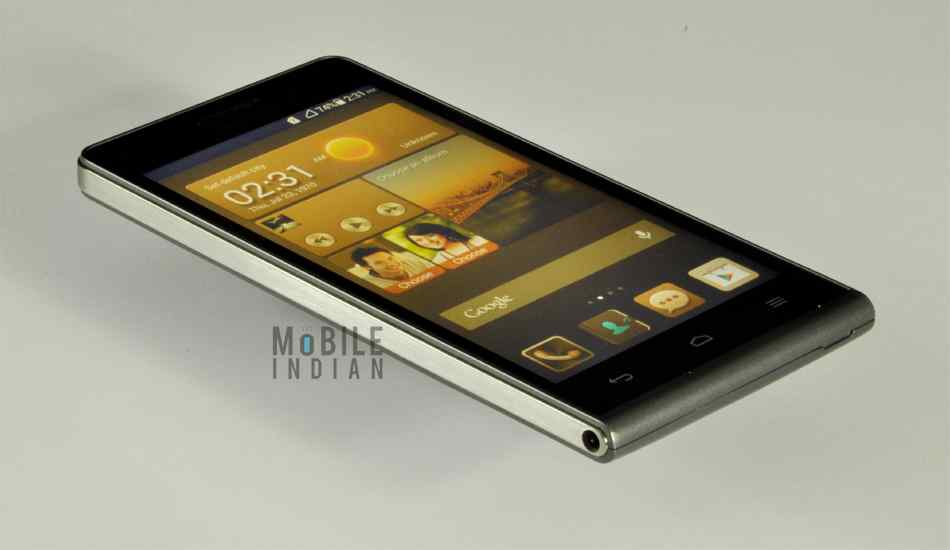 However, the screen has just enough brightness for outdoor usage. Also, being an IPS display, it has decent viewing angles. The touchscreen also has good response, and it supports even 10 simultaneous touches.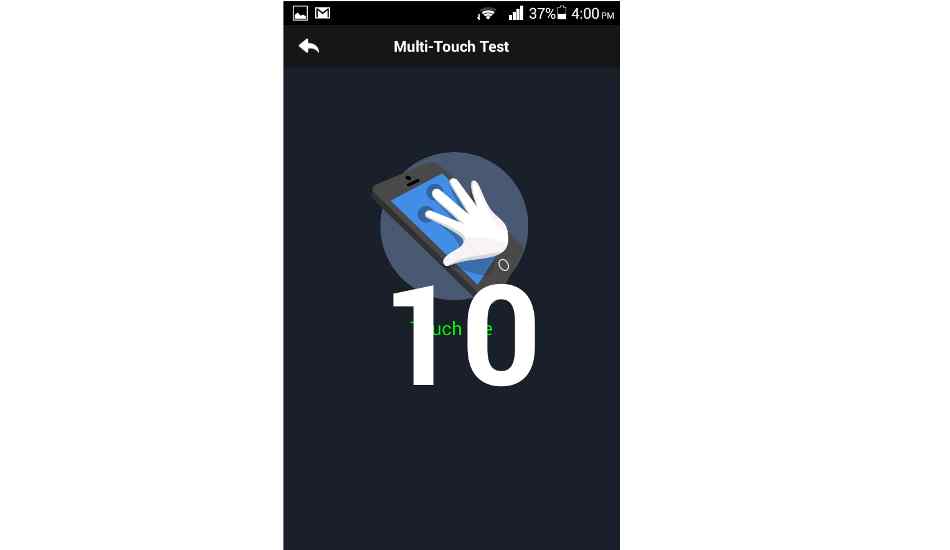 Design wise though, the Ascend G6 is on a higher footing. Its metallic side panel, curved bottom, and matte finish back panel gives it a premium look. The Ascend G6 is quite lightweight, weighing just 115 grams. It is also just 7.5 mm thick. Infact, if you have used any 5 inch device, you will find it too small; even a child could use it with ease. Due to broad sides, it feels good in hands and gives good grip.
Rating for Design: 7/10
Rating for Display: 6/10
Software and User Interface
The Huawei Ascend G6 comes with the Android 4.3 Jelly Bean version which is certainly welcome than the older Android 4.2 version. However, most smartphones today are being launched with the Android 4.4 KitKat version which goes against the G6. There is no information as of now about the next Android update for the G6 either.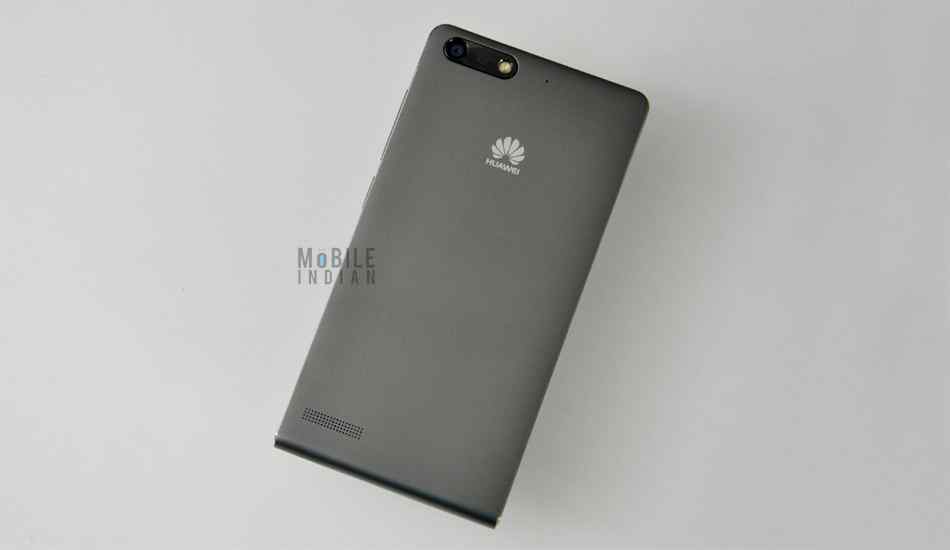 The G6 has Huawei's own Emotion 2.0 Lite user interface. Basically, this interface is the same Android UI minus the app drawer. So everything is laid out in the home screen itself. You can create nine home screens at a time which is enough for keeping more than dozen apps. Anyway, you can make folders to keep a bunch of apps for a clutter free home screen. For instance, you can keep all games in one folder.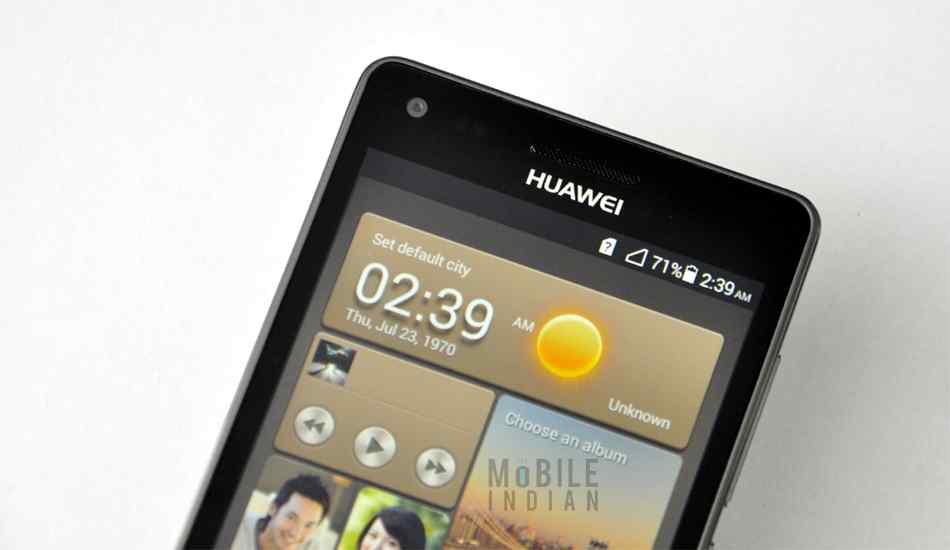 There is another home screen style called "Simple Home" which brings up apps in big large icons and allows you to choose those apps on the screen which you want to use. Switching from Simple Home to the Standard version is quite easy, can be done with just a click.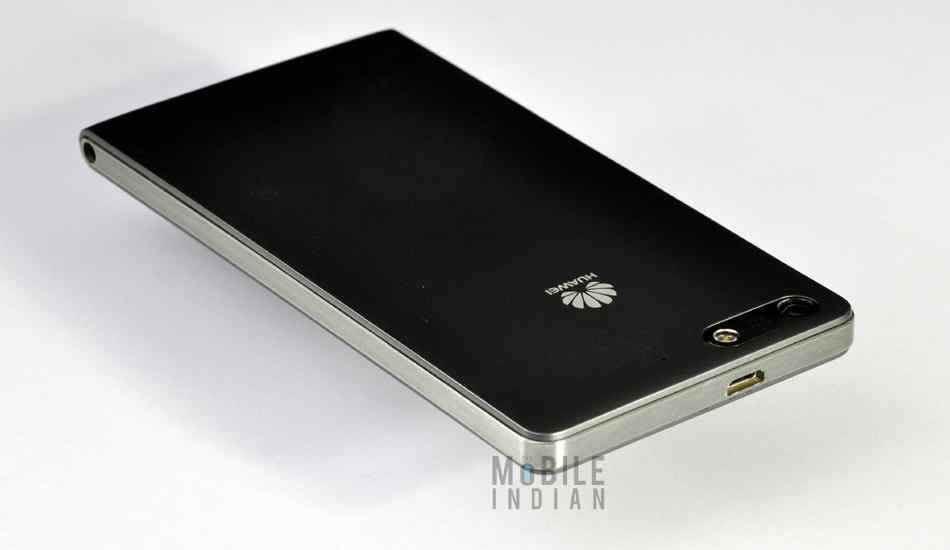 Other than that it has many things in common with the vanilla Android UI like the notification bar. A long press on the home screen will bring up the option to change wallpaper, widgets, transitions (perspective, windmill, etc), thumbnails, simple home, and edit home options. There are three off-screen touch buttons below the display – return, home, settings.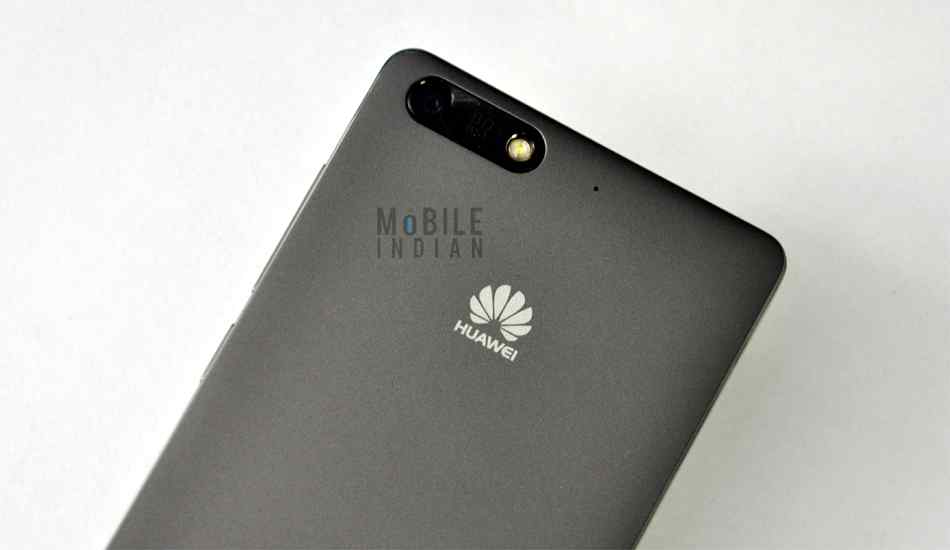 All in all, the Emotion UI is a much simpler version of vanilla Android interface and would be liked especially by those who are just migrating from feature phones and those who do not like complicated settings.
Rating for UI: 7/10
Camera
The highlight of Huawei Ascend G6 is undoubtedly its cameras – the 8 megapixel rear camera unit and a 5 megapixel front camera. It has the traditional camera app and comes with effects, HDR, Panorama, Sound & Shot features.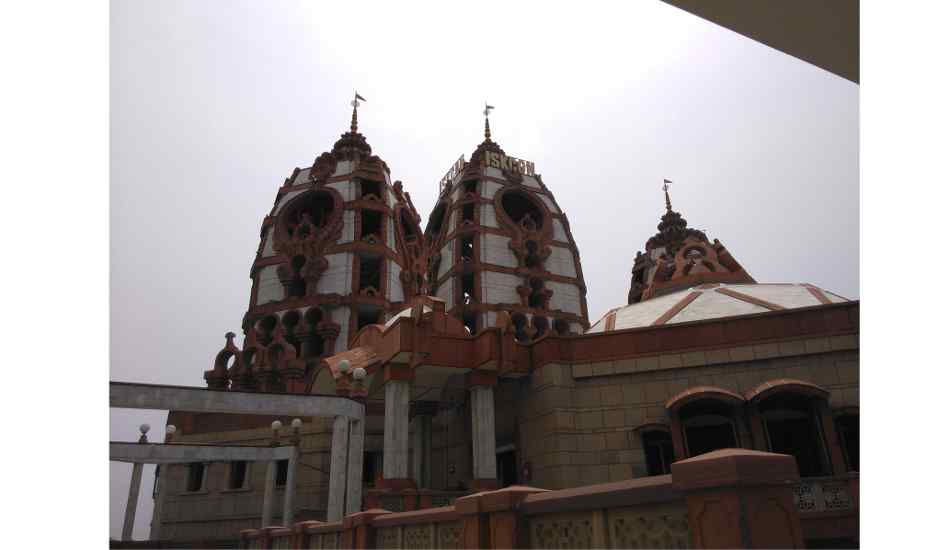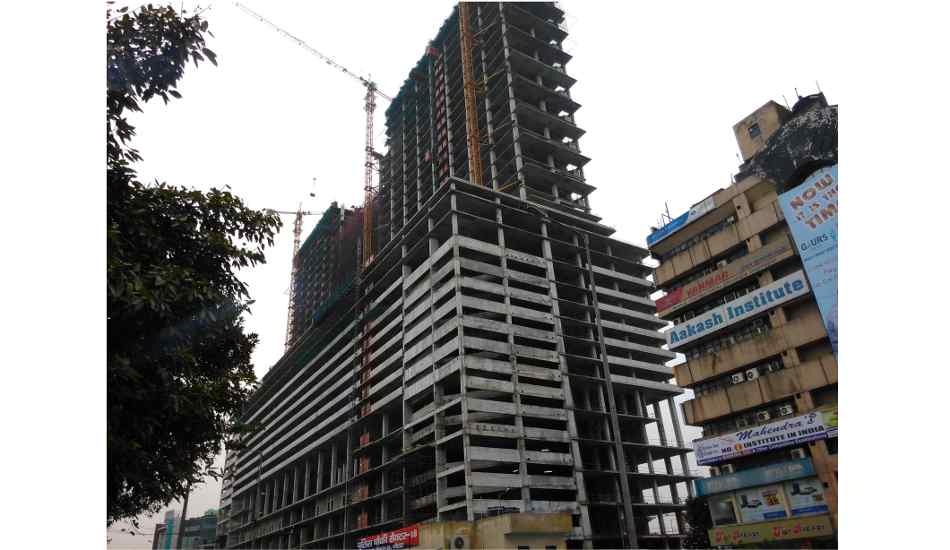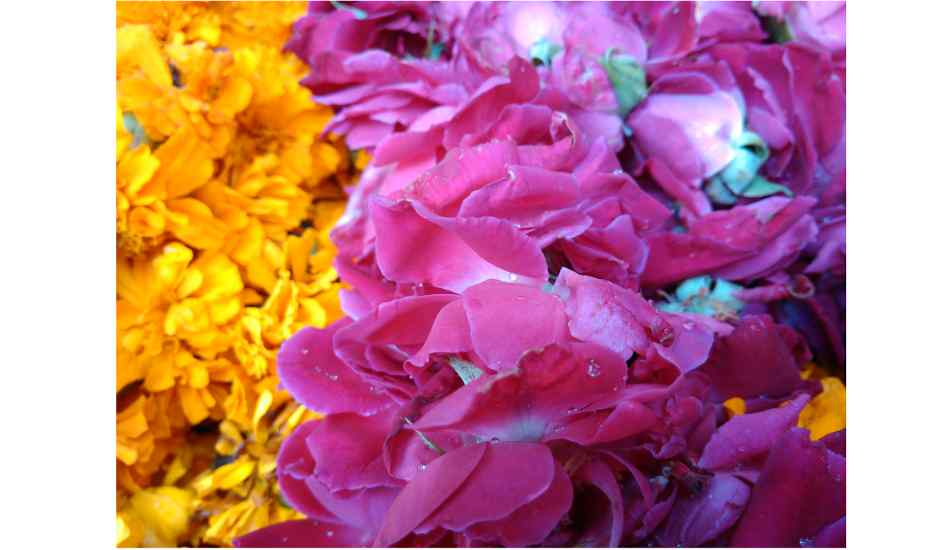 The 8 megapixel rear camera does a good job in natural lighting, whether bright light or dim lighting. However, indoors its charm reduces quite a bit. The phone takes time to focus but it does the job. The Ascend G6's rear camea also seems to be darken the colours of subjects but just mildly. The front camera comes with a wide angle lens and is good for both selfies and video calls.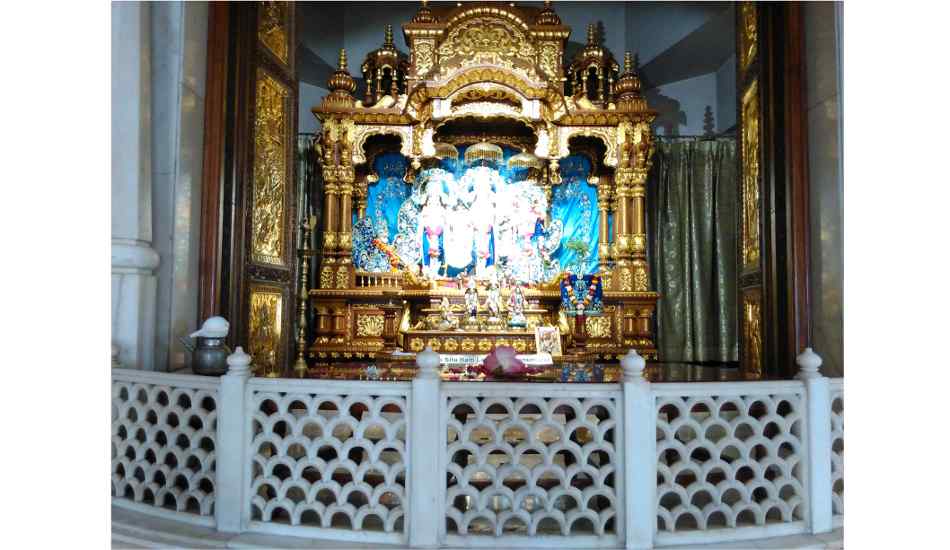 Rating for camera: 7/10
Processing Power
The Huawei Ascend G6 uses the Snapdragon 200 processor and the Adreno 305 GPU. To support the processor, there is 1 GB RAM. This is quite a normal combination even in devices priced below Rs 10,000.
It scored 15890 on Antutu benchmark testing. But like always we must say here that benchmark does not always give the true picture. I had seen several devices that scored much higher but failed to perform.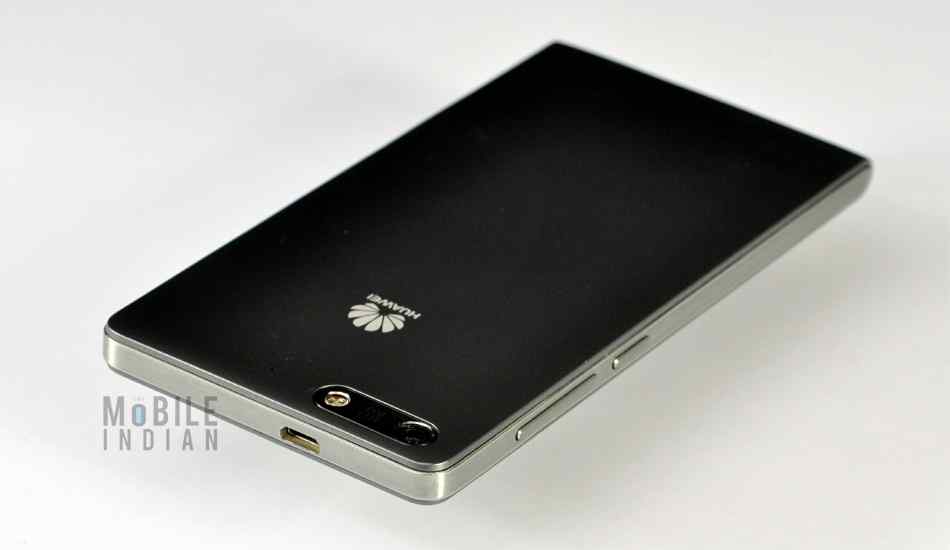 So I decided to rely on real world performance. The phone managed to run decent games like Beach Buggy Blitz and Danger Dash and even the Dino Hunter. It has no problem in running 4-5 apps including a game side by side. However, it takes a bit of extra time to load games. The phone has though an in-built task manager which you should use to clean up its memory for better performance.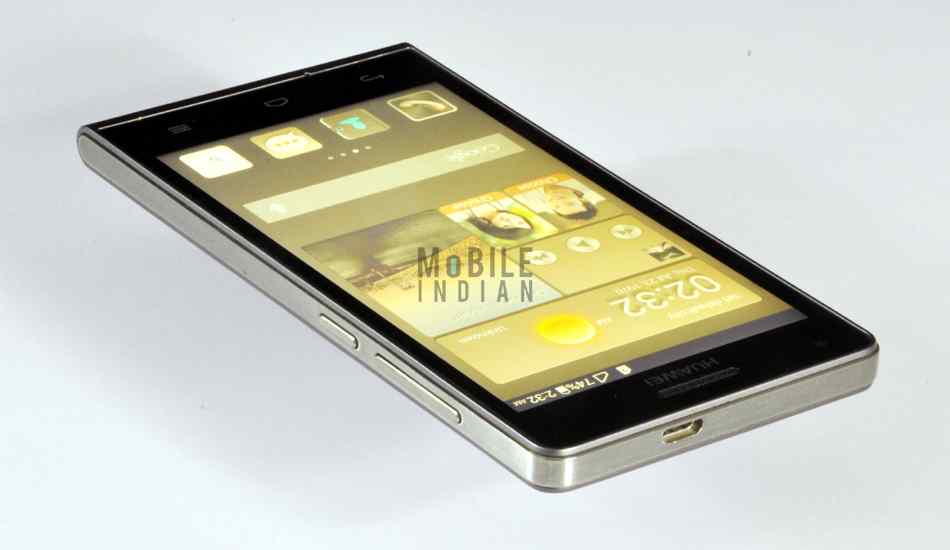 Rating for Performance: 7/10
Battery
The Ascend G6 has a non removable 2000 mAh Li-Ion battery. The logic behind making the battery non-removable while keeping a removable back panel is quite difficult to comprehend. Nonetheless, a 2000 mAh battery for a device with 4.5 inch device looked on the greener side till we started using it.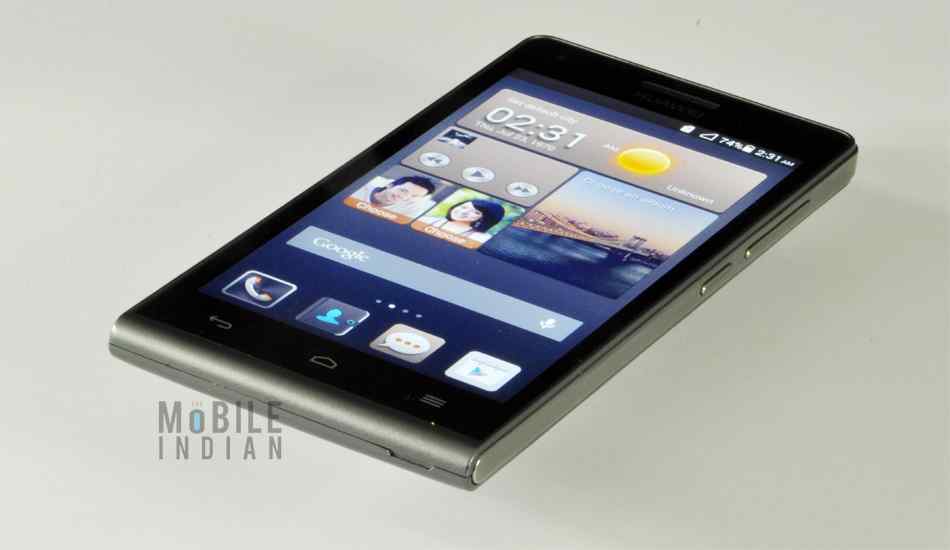 Contrary to our expectations, the phone never managed to run a day with single recharge. Forget heavy usage, users with average usage would even need to charge it more than once in a day.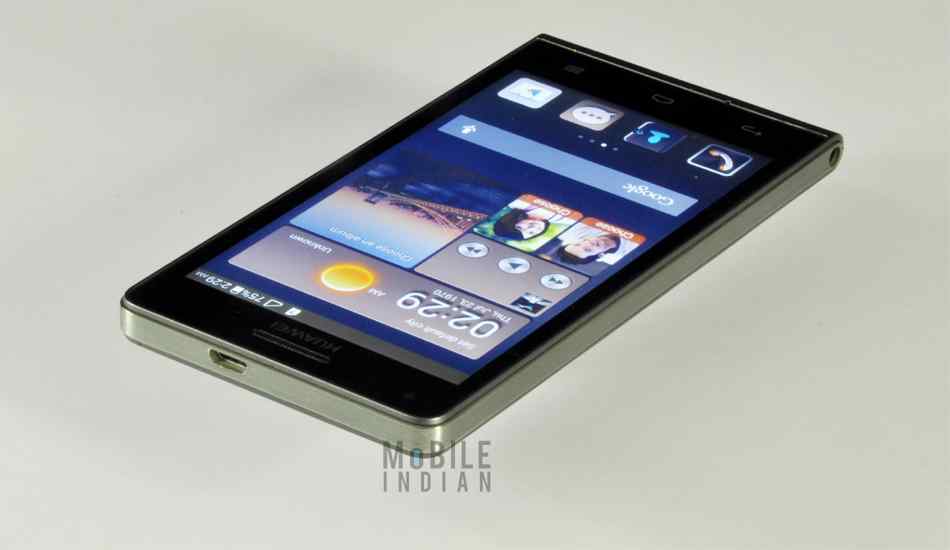 Rating for battery: 5/10
Connectivity
The Huawei Ascend G6 has a single SIM slot which is quite strange as we are used to see budget devices in dual SIM provision. The lone SIM slot is placed below the rear panel. Note that this is a micro SIM slot. As far as call quality goes, I had a hard time using the Ascend G6 as most of the time callers complained of poor voice quality though I could hear each word of the callers quite clearly.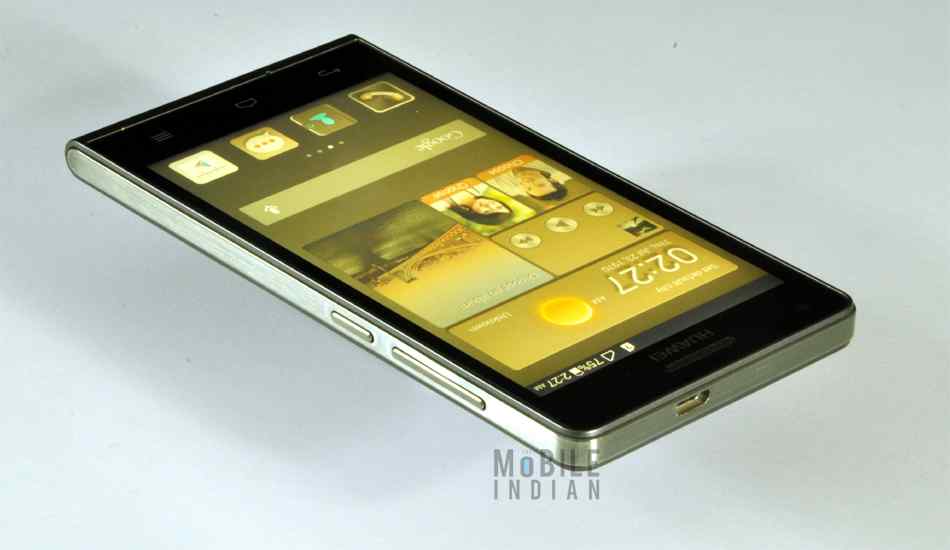 The Ascend G6 comes with 3G internet connectivity. You can employ its WiFi feature to access internet as well. Besides, like all other Android phones, it allows creating a WiFi hotspot zone. It has Bluetooth 4.0 and micro USB 2.0 port for file transfer.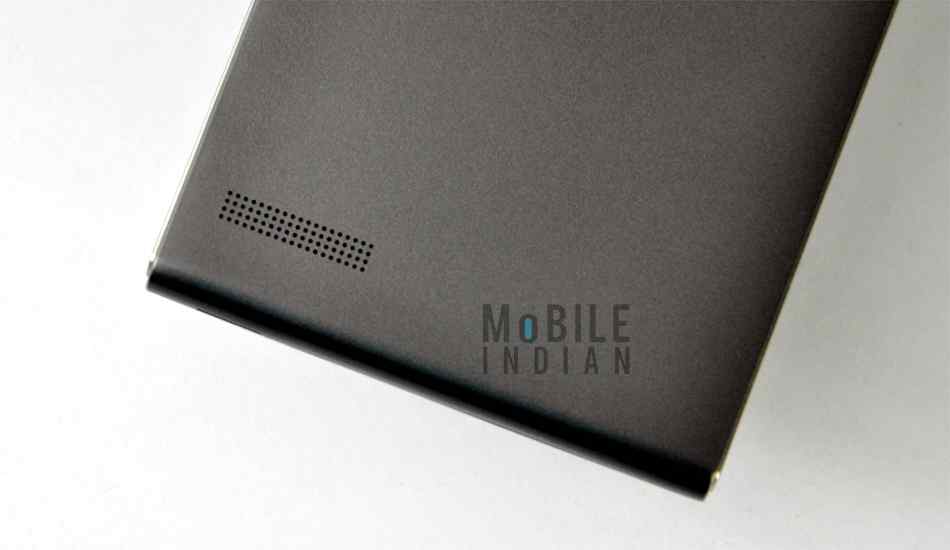 In short, the Huawei Ascend G6 is a pretty average device vis-a-vis connectivity.
Rating for connectivity: 5/10
Storage
The Huawei Ascend G6 has 4 GB of ROM of which 1.83 GB has been made available for users. There is a micro SD card slot as well which can accommodate a card of up to 32 GB. It does not have USB OTG functionality either.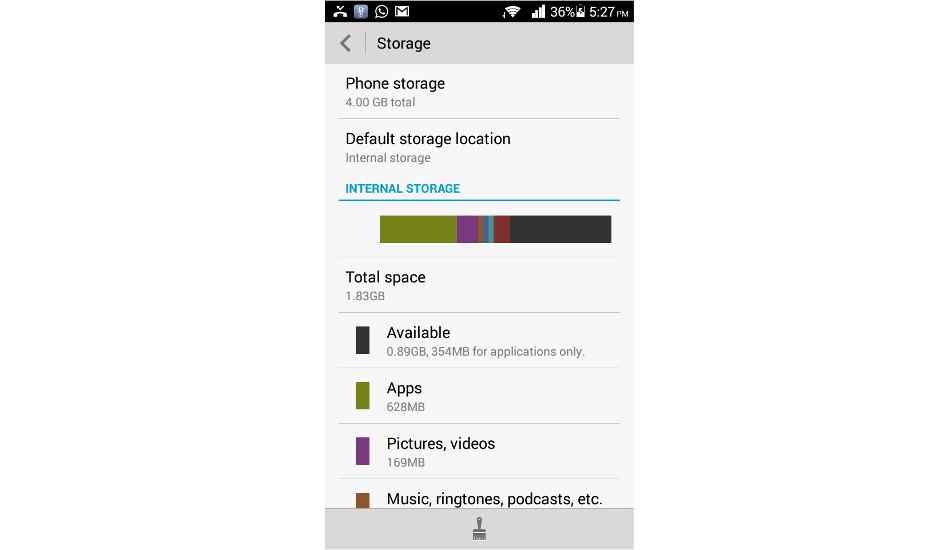 Needless to say the Ascend G6 dissapointed us in the storage department. At Rs 13,000, it should have atleast 8 GB of internal storage (if not 16 GB) which is becoming common to devices in its price range.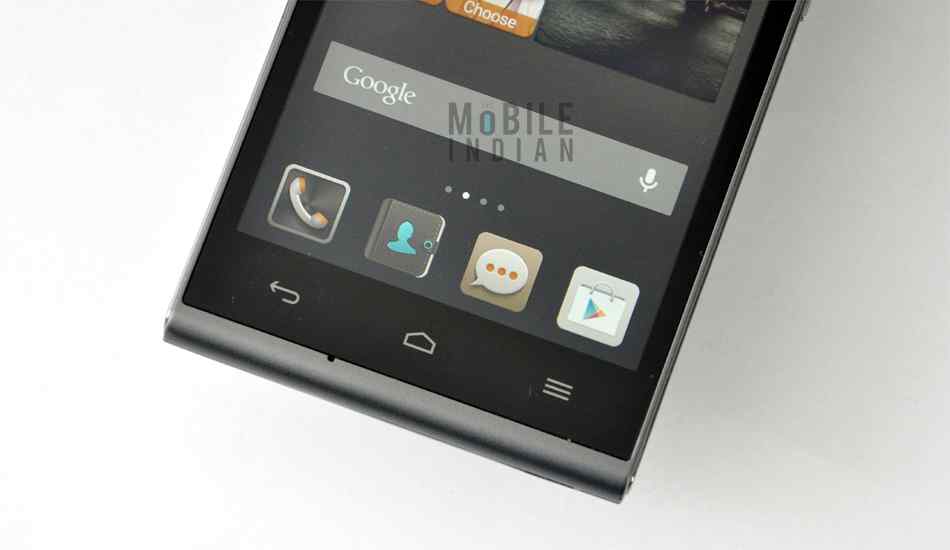 Rating for storage: 5/10
Images by Sushil Kumar