Hitech, a new entrant in the mobile and tablet business in India, has recently launched several devices in the country including this tablet. Currently available for Rs 6,475, the Hitech Amaze tablet comes with decent features like Android ICS operating system, voice calling, WiFi, a 1 GHz processor, dual camera etc.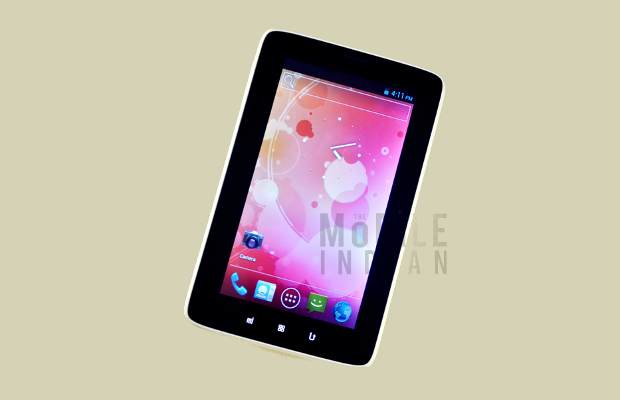 There are several such tablets available for less than Rs 6,000. Here is a review of the Hitech Amaze tablet that would help you decide whether to buy it or not.
Design
The tablet is just 11.3 mm thick and weighs 355 grams. Further, its back panel is made of non-slippery plastic that makes it very easy to hold. When you hold it in portrait mode, you will see the SIM slot in the left hand side (towards the bottom); the slots are covered. On the same left hand side, towards the upper portion lie the volume rockers and the micro SD card slot. At the top (in portrait mode), you will see a micro USB cum charger port, 3.5 mm jack and power button.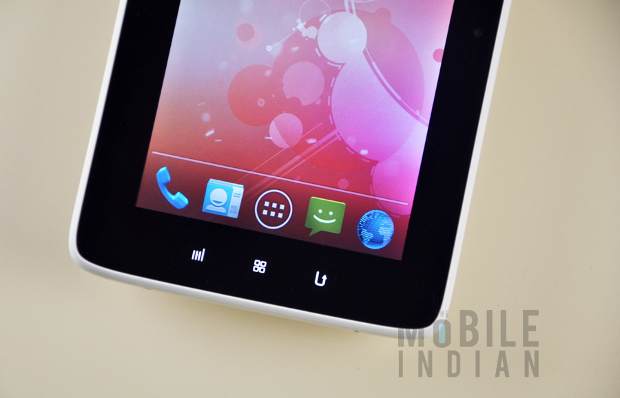 The power button and volume rocker are not raised from the surface, which means that they are hard to press. Also, though the tablet has a non-removable back, one can clearly see some gaps between the front and the back panel.
Other than that, Amaze tablet looks good.
Display
It has a 7 inch capacitive touchscreen but its touch response is erratic sometimes. Most of the time it performs okay but occasionally slight touches go unnoticed. The screen otherwise comes with decent 800 x 480 pixel resolution. However, it is not an IPS display, thus the viewing angles aren't great; any inclination would leave you wondering what's going on on the screen. Also, the screen is not very bright, and that makes it difficult to use outdoors.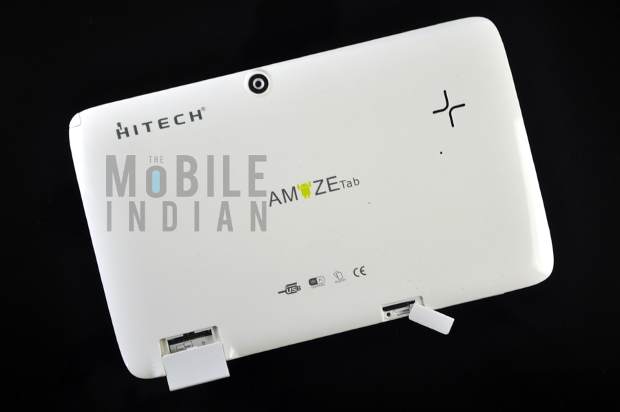 Battery
The Hitech Amaze tablet has a 3000 mAh battery that claims to provide 500 hours of back up. True to the claims, the tablet easily holds charge for days together. Also, it has very good run time. We used it for about an hour with WiFi on and brightness as well as sound at maximum. While we watched YouTube videos for half an hour, we played games the rest of the time, but after one hour its charge had depleted by only 20 per cent.
Connectivity
The device comes with two SIM slots allowing people not only to use this tablet as a mobile phone but to use the SIM connectivity for accessing the internet (3G or 2G). Besides, you can also connect it to WiFi to access the internet. The Hitech Amaze also comes with micro USB, Bluetooth, GPS, and a 3.5 mm jack.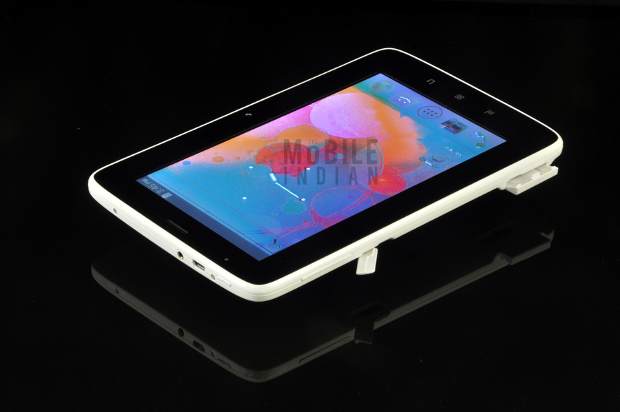 Memory
The tablet has 4 GB internal memory and a 32 GB expandable storage slot which is not great; nor very bad either. Of 4 GB, the tablet has 2.14 GB of internal storage, which is decent. Many low-end tablets come with lesser internal storage than this, which is crucial to store certain apps and games. Even the combination of 4 GB internal memory and 32 GB expandable storage slots is becoming common to most devices under Rs 10,000.
OS, processor, & performance
Despite being a new age device, the Hitech Amaze tablet comes with Android ICS operating system. However, its 512 MB RAM is able to run ICS operating system well. The tablet has a 1 GHz single core processor, and the combination runs the tablet without much lag. It is also able to run games like Stick Cricket, Angry Birds, Star Wars, and Chennai Express quite well.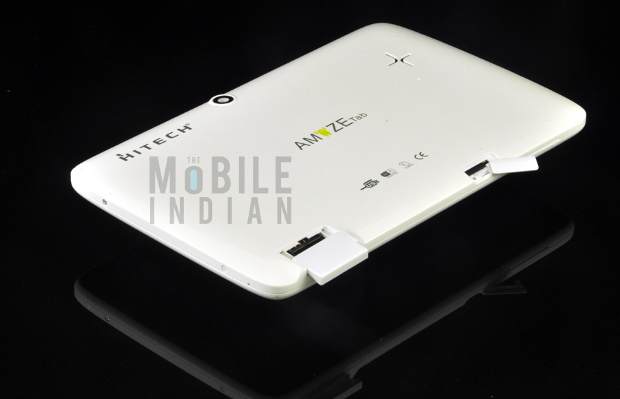 Camera
There is a 2 megapixel rear and 0.3 megapixel front camera in the phone. As the figures suggested, you should use the cameras only in case of necessity. But, anyway, none of its competitors can do better in the camera department.
Conclusion
Being a new entrant seems to be the only hurdle for this tablet. Otherwise, it provides decent performance, storage and connectivity. A better response from its touchscreen is highly desirable. Also, I expect that the manufacturer will sort out the slight design problems (like the gap between the front and back panels) in retail units.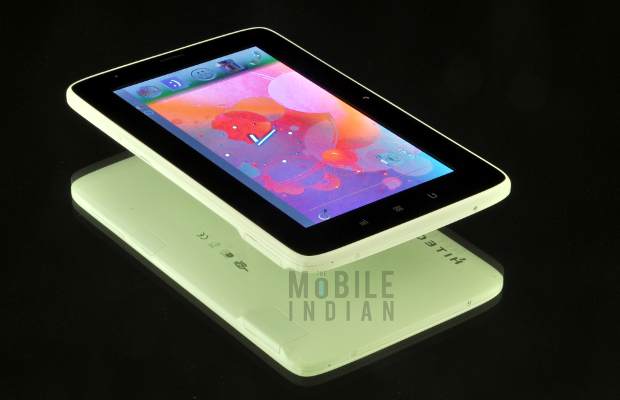 Camera quality is okay but being a new entrant, Hitech should have fitted a higher megapixel camera in the Amaze tablet; that would have left its buyers amazed and happy. In a nutshell, the Hitech Amaze tablet is a decent device, but will not leave you amazed.