Movie based games today have started getting quite popular as they give a glimpse of what's happening inside the movie and let players get a taste of the action as well, though only virtually. This trend has really kicked off in India but the quality of games remains on the extremely low end side. Jump Games, an Indian developer, has tried to do something totally different from what has been happening. With its latest Total Recall game it has tried to recreate the movie in a virtual scenario where players get to play as Douglas Quaid, who fights for his life in the action movie.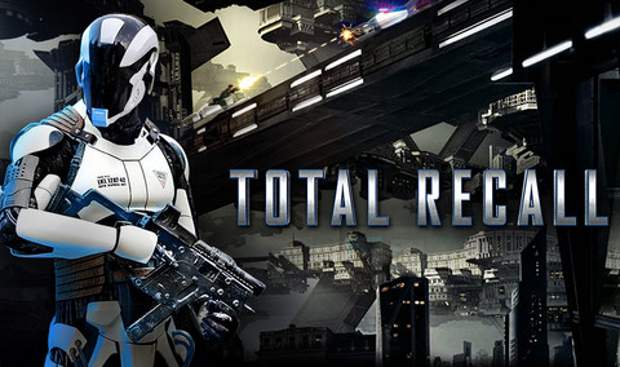 The story line of the game is based on the real movie where a factory worker named Douglas Quaid opts for Recall, a process by which false memories are implanted into a subject's head for some excitement. But when the procedure goes horribly wrong, Quaid becomes a hunted man as he finds himself on the run from the police.
###PAGE###
The game begins at the Recall centre where Douglas founds himself in the midst of a global conspiracy and hunted by the police. The objective of the mission is to escape alive and to tackle all the police officials who will stop at nothing short of killing Douglas. The initial stages are pretty good in terms of learning and getting a hang of the game and as the stages progress newer abilities are opened. For instance, from the third stage onwards the character gets to choose between a crouching and a standing position for accuracy while firing. There are instructions/ tutorials at each stage for players to learn.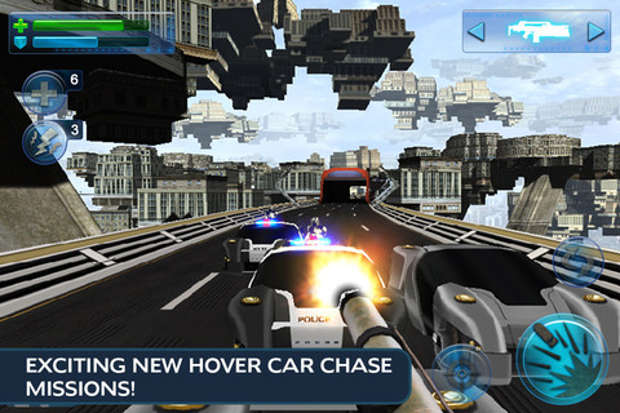 The game currently offers 11 stages and it will take a while for payers to complete them. The heat is turned on every time you clear a stage and you need to be very selective about how and at what you shoot to make the perfect kill. If you miss, your enemies will kill you. Lack of unlimited ammo will certainly teach you the importance of accuracy in a few stages and that's great too.
###PAGE###
In terms of game play there is not much you can do. The player's movements are limited to aiming and finer movements with the gun. The player in the game advances automatically and that is the part we really didn't like. It feels too robotic and resembles an old Duck Hunt kind of a game, only with better graphics.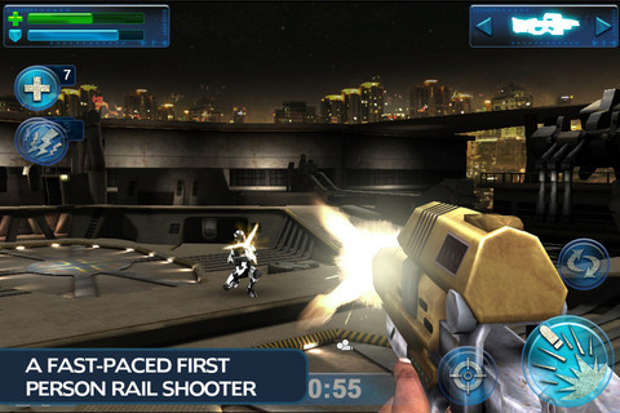 Talking of graphics, Jump Games has done a pretty good job in that department. The game offers great depth as far as visuals are concerned and has managed to recreate the movie's experience just right. Visuals are perfectly rendered and a treat for the eyes. The game is also safe for children above 9 years as there is violence but no blood and gore.
###PAGE###
One thing great about the game is that players get a set of objectives along with regular shooting and killing and if at each stage the players to fulfill all their objectives they receive free gold. The player also gets money on achieving each of his objectives.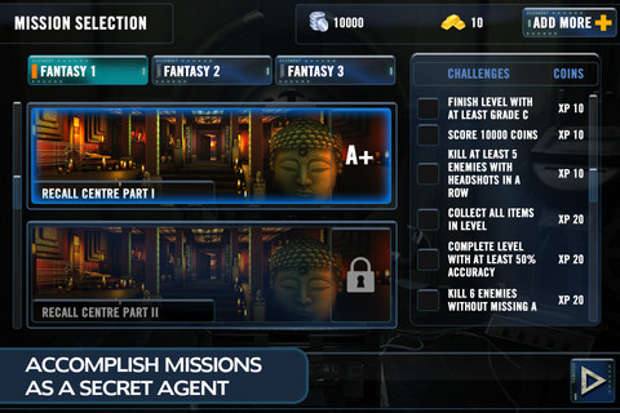 When it comes to money, it is enough for the initial stages but later on it certainly keeps getting less and less. Therefore users will have to opt for in app fund purchases even if they are the best shooters out there.
###PAGE###
Weapons are in plenty and will certainly require upgrading as each stage has its own requirements, but as always, better weapons cost a lot of money, so again back to square one.


All in all Total Recall is a great movie based game that offers plenty of action and great graphics too but the restricted movement of the character takes away a whole lot of fun from it. For the price of Rs 55 approximately Total Recall is certainly a game worth playing, but the serious shortage of money and reliance on in app purchases will leave many gamers unsatisfied and uninterested in the game.