Ask anyone and you will find that each person has his or her own definition of action. Some like bullets, blood and gore; while others like speed.
But if you ask me I will be really honest when I say that when it comes to action games I prefer games that let me have some action in real life rather than just on screen. And no, I do not mean to point out those accelerometer based games where you have to twist and turn you device with every move. While Android is getting flooded with role playing games, I came across a very simple and ordinary looking game called Line Runner.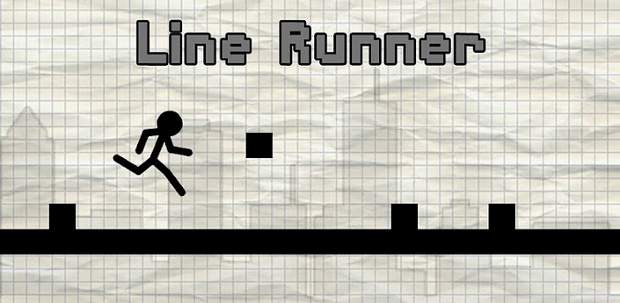 Line Runner is a recent addition to Android Market and happens to be a top game on iOS devices as well. But what makes this game so popular?
Let's find out.
###PAGE###
The game is based on a stick figure who has to jump over and roll under obstacles in a variety of combinations and that sums up the game play in Line Runner. But as easy as it might sound the game throws some real challenges at you. The combination of jumps and rolls that you have to do get really challenging with each stage and and there are ten stages in total. The controls provided for in this game are in the form of two buttons placed on the sides: the one on the left is used for rolling while the key on the left is for jumping over obstacles.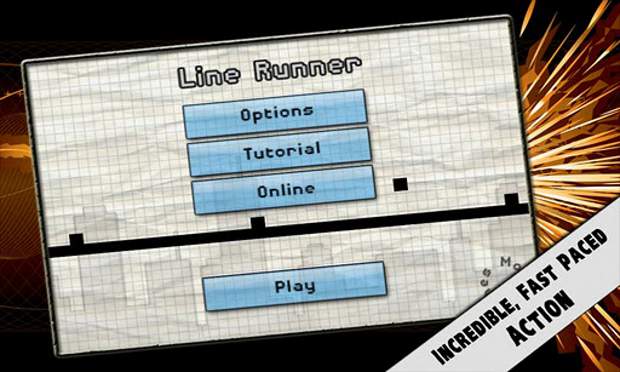 ###PAGE###
It takes time getting used to the game and you will find yourself being killed, when obstacles hit you in the face or legs, often. The stages or tracks in the game are enough for hours of fun and excitement, and at any point during the game you will not find yourself easing on the controls; the difficulty just keeps increasing.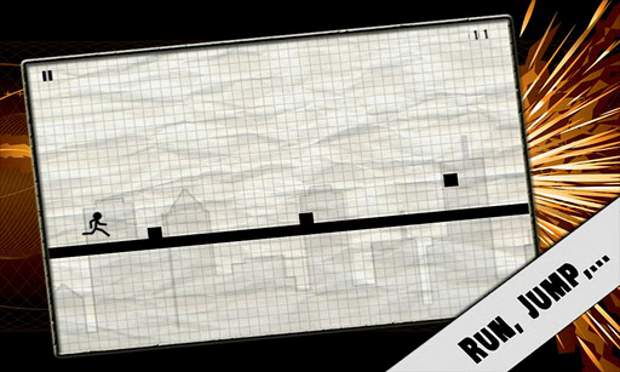 ###PAGE###
If in the rarest of chances you finish all ten tracks then you have the random track that throws obstacles at you in combinations that are not in the ten tracks, making it extremely fun as well as difficult to get through without getting killed.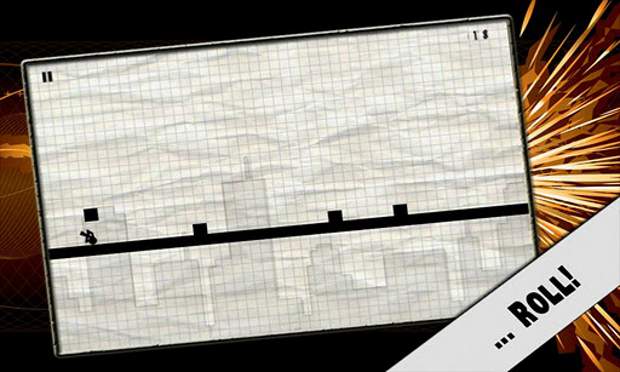 ###PAGE###
In the options you will find the graphic tweaks that allow you to move the city in the background as you advance on the track and the most important grave tombstone that marks the point where you died the last time so you can monitor your progress as well. In terms of online playability you can compete head to head with players across the globe and stack up some real cool numbers to flaunt on open feint as well.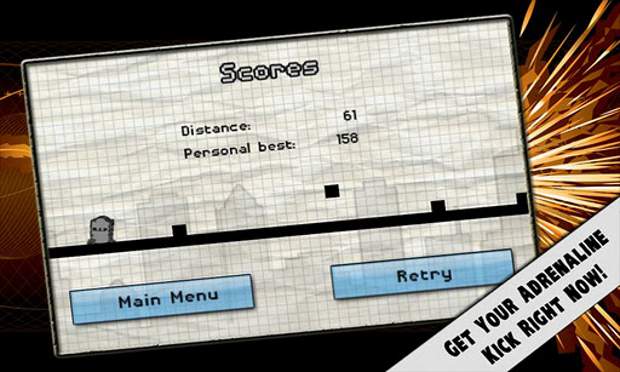 The game is available in both free as well as paid versions and the free version as always features annoying advertisements but does not hamper game play in any way as the keys are nicely placed on the corners.
Interested users can head to Android Market and download the application manually or by following this link.