Most racing games on Android, even the free ones are very heavy, thus can be best played only on smartphones with fast processors and good graphics engine. Hill Climb racing is a good break from that tradition and offers really fast paced game play which is interesting and is not graphics heavy either. It has a low file size as well so it is quite easy to download using 2G networks too.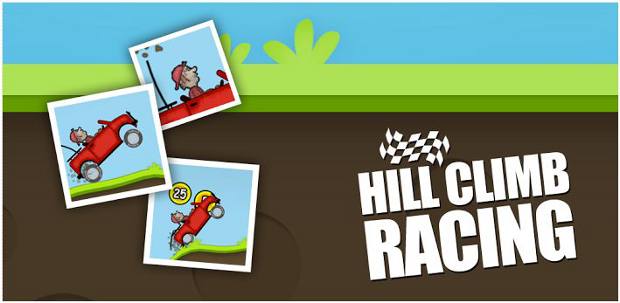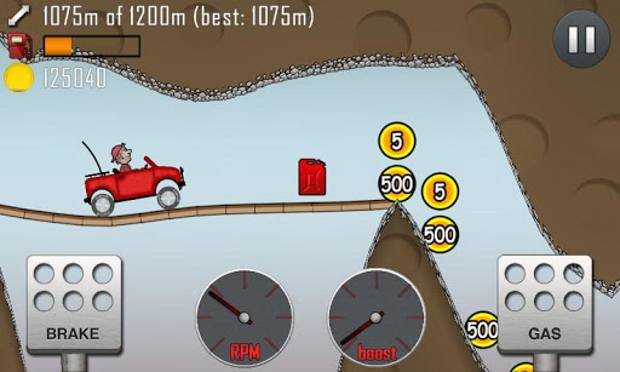 Hill Climb is a physics-based game where you have to race a vehicle on rough surfaces without toppling the vehicle. The jumps will give you bonus points and so will the flips, however the risk is that you will fall upside down killing the driver. You can't even be too slow as the fuel will run out.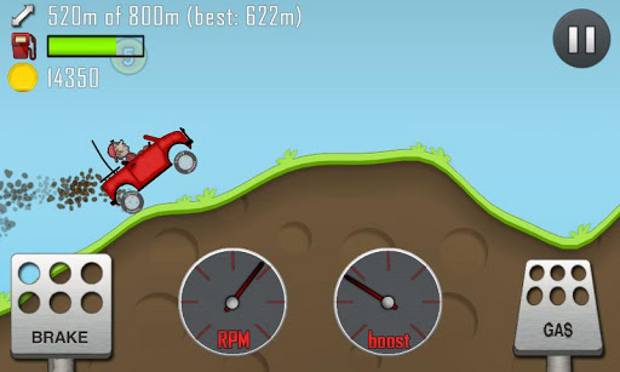 In the game, you can choose out of four vehicles including the Jeep, Motocross bike, Monster truck and Race Car. Only the Jeep is unlocked at the beginning and you have to earn coins to unlock others.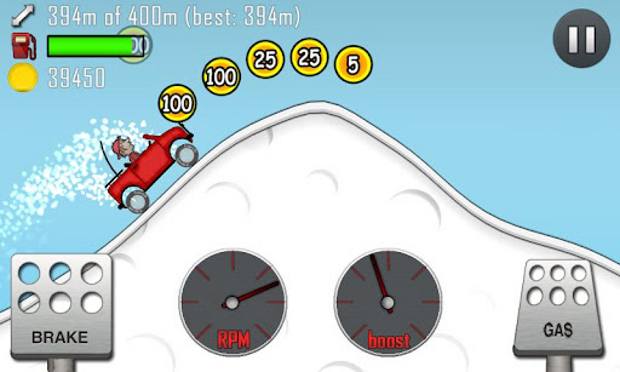 The games also becomes interesting as you can choose locations for racing like countryside (unlocked by default), desert, arctic (ice), highway, cave (where you can't jump very high or you will crash with the cave roof), Moon (where you encounter low gravity), mars, and an alien planet. All the locations have similar response but there are subtle changes like gravel or ice which is very slippery.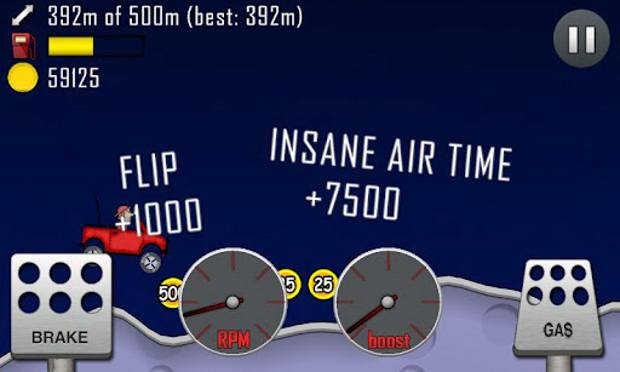 In the vehicles you have the option of upgrading different aspects like tires, engine, and suspension. There are some enhancements for specific vehicle like downforce in case of Race car and in air controls for the bike. The upgrades are in a way educational as it tells you what an upgrade will do, which works the way it does in real life. So after playing this game you will know what a better suspension should do etc.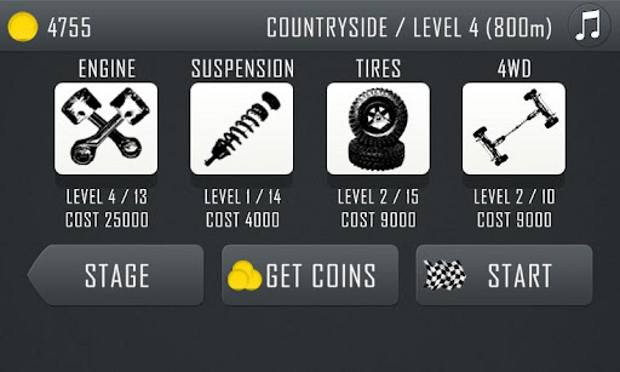 The game is easy to play with just a brake and accelerator, which also helps in controlling the pitch of the vehicle when it is in air. It can also teach you what happens when you brake on a slope and over acceleration can do on a steep climb. However, it is two dimensional only but that is also why it is less graphics intensive and hence puts less pressure on the device.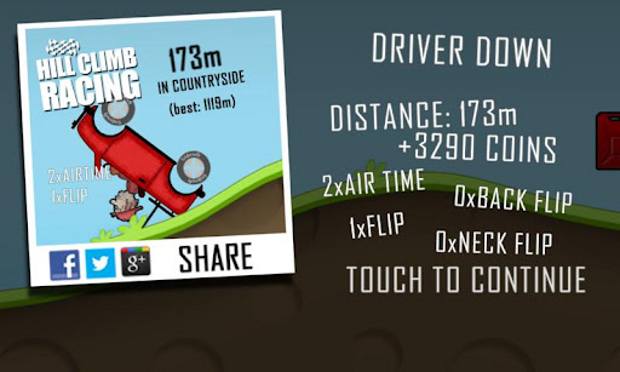 Given that it is not very graphics intensive with characters made as cartoons, the scenery at time look monotonous however the gameplay will keep you glued with ever increasing slopes and more dangerous dips.