It has taken quite a long time for the users to search the right 3D bowling game on their Android devices, and it seems the search is over, though only for some. The 3D Bowling Android app comes close to being the best but it's not there yet. The game play is pleasing and there are numerous arenas and balls which the players can choose for their game. The problem is, there does not seem to be any technicality in the game.
This is surprising since bowling is a game where technicalities are involved. So while playing it, users don't really learn anything new. The game is not simple either but once users get the pattern of the game, the novelty just wears off. The numbered balls are absent from the game and at its best, the game gets repetitive even for those who like it initially.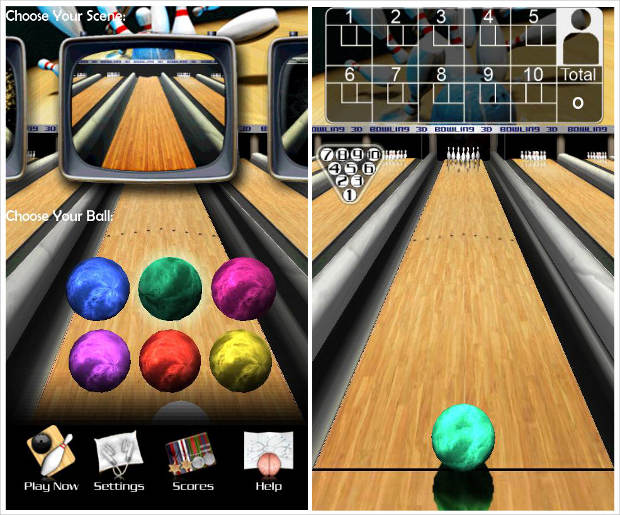 The graphics are decent, and the users can change the background though it would not bring any difference in the gameplay. The arenas that players get to choose from include plain-old bowling alley, glitter alley ghostly alleyway, posh ballroom (get it?) and a road scene.
For the newbies however, the game is fun. They just have to swipe the finger up the alley and the ball tracks the path of the users' finger. The score remains on the score sheet, the problem is….the story ends right there.