A few minutes back HTC unveiled its latest flagship smartphone HTC One (M8) at an event in New York and London. Though we could not make it to the launch event we did get the device for an hour or so before the official launch. HTC One (M8) will be launched in India in second week of April and around that time its price will also be unveiled. Here is our first impression about the device.
What do the specs say?
The all new HTC One (HTC M8) that will be made available in India will be a TDD LTE ready smartphone. That means it will support LTE services from Airtel and Reliance Jio. It runs on Google Android KitKat operating system and on the processor front it has a quad-core Snapdragon 801 system chip which is same as that found in Samsung Galaxy S5 and the Sony Xperia Z2. As far as the memory department is concerned it has 2GB RAM, 16 GB internal memory and a micro SD card slot which can accommodate whooping 128 GB card.
In the camera department there are lots of thing that HTC is doing for the first time. HTC One (M8) is the first device from HTC that will have a 4 megapixel UltraPixel resolution rear camera paired with a secondary rear sensor to improve depth and add the ability to refocus your shots after they've been taken. HTC calls this complete setup as dual camera and it will also be accompanied with a dual colour LED flash. If you love taking selfies HTC will not disappoint you. M8 has 5 megapixel front camera as well.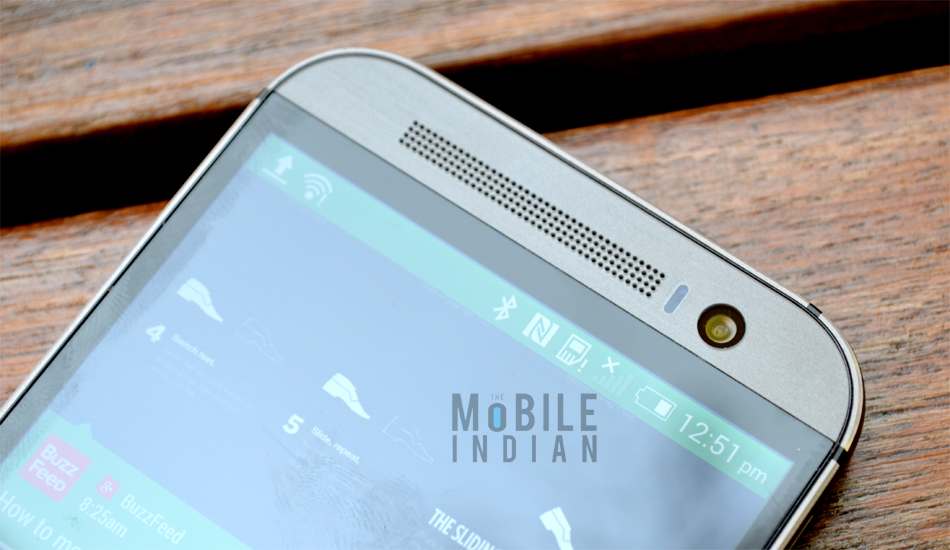 HTC one (M8) will also have IR (infrared) blaster which will help in doubling up your smartphone as an remote control for television, air conditioners, music systems and so on.
The all new One (M8) features a big 5-inch display with a resolution of 1080p HD with protection of Gorilla Glass 3. This flagship device will also get the latest Sense 6 user interface.
How does it look and feel?
In the first look HTC One (M8) will look just like HTC One with better metal finishing but once you hold the device and closely observe it you find the difference.
At the rear it has more curved that HTC One that makes it comfortable to hold and fits in the palm quite well. Also, Aluminium unibody with a smooth metal finish gives the device a premium look which it is meant to be.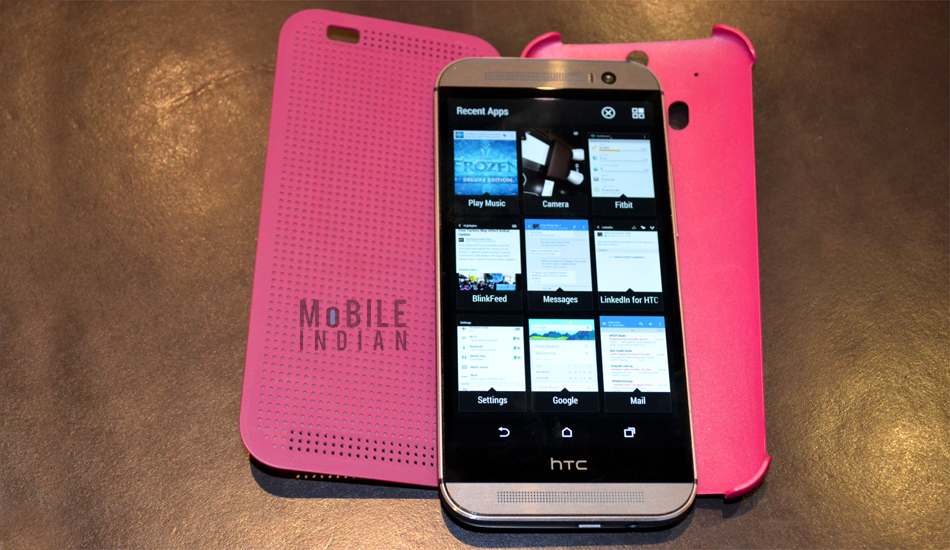 The front panel of HTC One (M8) has a 5 inch display along with a 5 megapixel camera on the top and three capacitive on-screen buttons at the bottom rather than just below the display. In the front panel you will also find HTC BoomSound dual front-facing speakers on either side of the screen.
On the back panel you will find the dual camera along with dual flash which looks quite elegant. In HTC One (M8) the physical keys power on/off and volume rocker that are placed in the top panel and side panel respectively. They are not raised and gel with the design of the phone. This also protects the keys from getting damaged during day to day usage. In the side panel you will also find micro SIM Slot and micro SSD card slot. Since M8 has a unibody design 2600mAh battery is not removable. The 3.5 mm jack and micro USB port are placed in the bottom panel.
In a nutshell, HTC One (M8) has a trendy design and one can flaunt his device.
Does it have a good display screen?
The HTC One comes with a 5 inch display with full HD resolution like most of the high-end devices available. We did check the visibility in bright sunlight and were happy with the output. We easily manage to operate it under bright sun light and response to touch was never an issue.
Dot View case
Most of the times flip covers just don't match the smarthones in design, look and feel. I guess HTC knew this quite well because for M8 they have come up with a unique dot view case.
This case can be accessed by just double tapping and one can check the time, weather, new texts, emails and calls – without opening the flip cover
HTC Dot View phone case protects the screen,along with displaying notifications and interactions in a retro, dot-matrix style.
In the camera of HTC One (M8) its USP?
HTC One (M8) is the first device from HTC's stable to have a dual rear camera and dual coloured flash to help in better colour reproduction. It has a 4 megapixel UltraPixel resolution rear camera which comes along with a secondary rear sensor just above the primary camera to improve depth and add the ability to refocus your shots after they've been taken. It also has a 5 megapixel front camera for video chatting and taking selfies.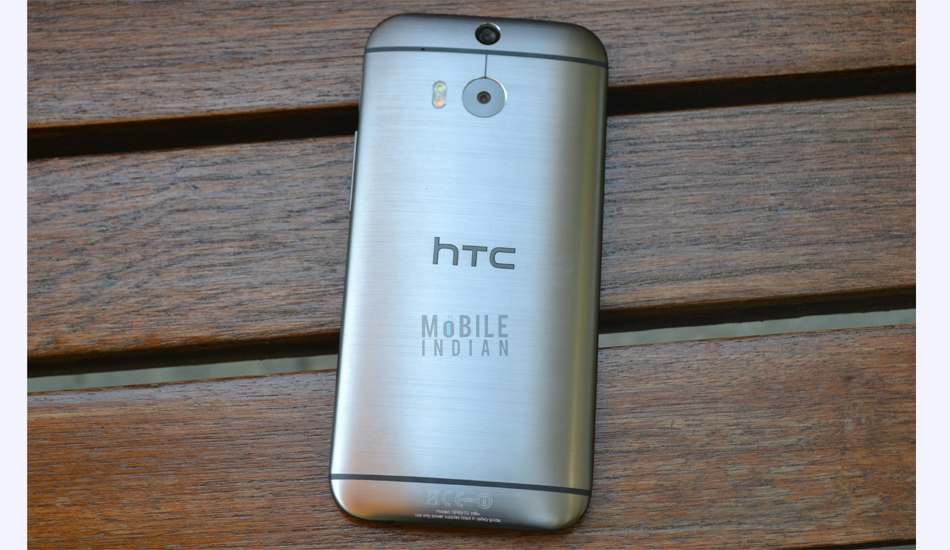 To use the dual camera one doesn't have to do anything everything is done automatically. One just needs to click the picture and after that one needs to open gallery to apply effects like post-capture focusing, a depth map, insert someone in the picture, gives themes to clicked pictures and so on. The camera interface comes with six shooting modes – regular, video, Zoe, front camera, Dual capture and a 360-degree panorama mode.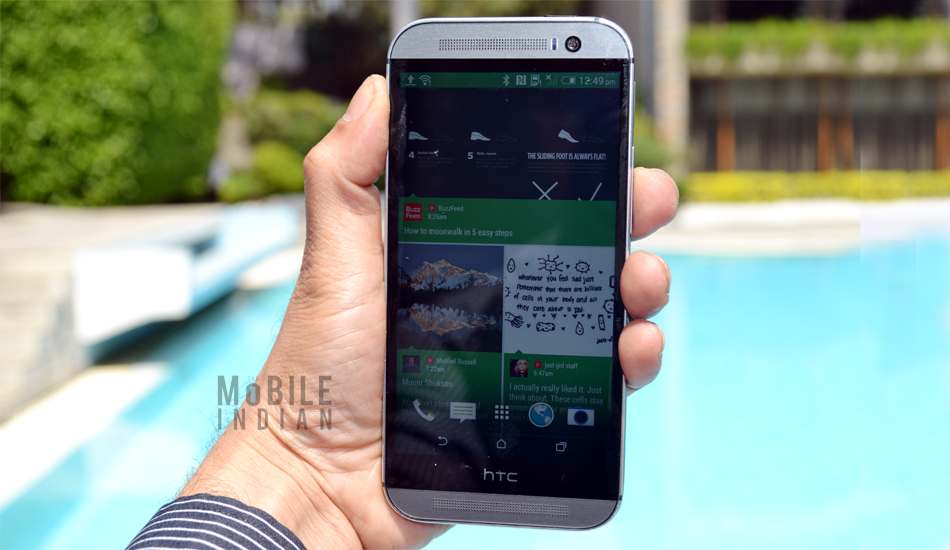 We clicked few pictures from the rear camera in different light conditions and modes. The shots that were taken in bright light were just amazing with sharp detailing and good colour reproduction. In the dim lit conditions pictures were decent but not great.
To check out the picture quality you can click on the following link.
What is their in new interface: Sense 6.0?
The major attraction of new Sense UI 6 in HTC One (M8) is that it will allow you to power device using two different methods – double tap and swipe. The new navigation will sport a colour coded navigation e.g. blue can be for messages and red can be for calls. When one is unlocking the phone using swipe one can either open blink feed or menu section depending upon the right or left swipe used to initiate the action.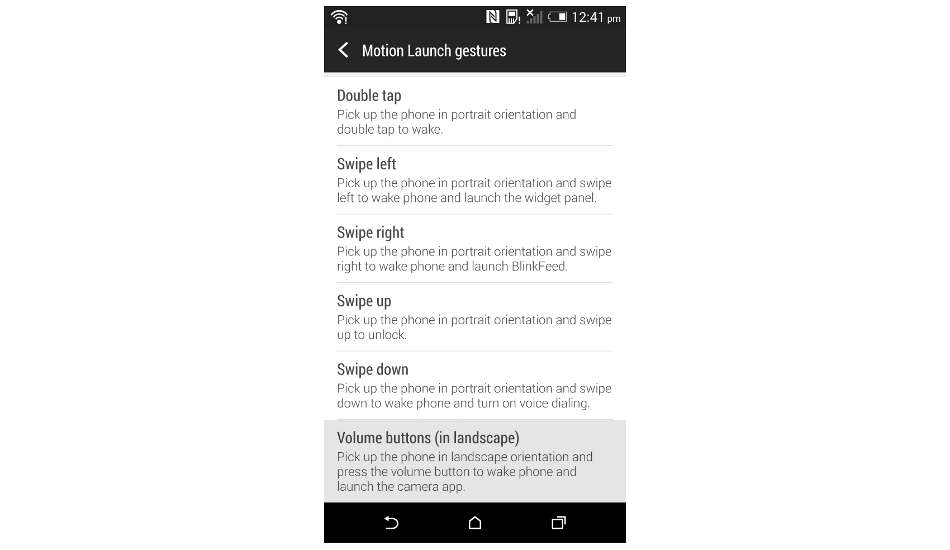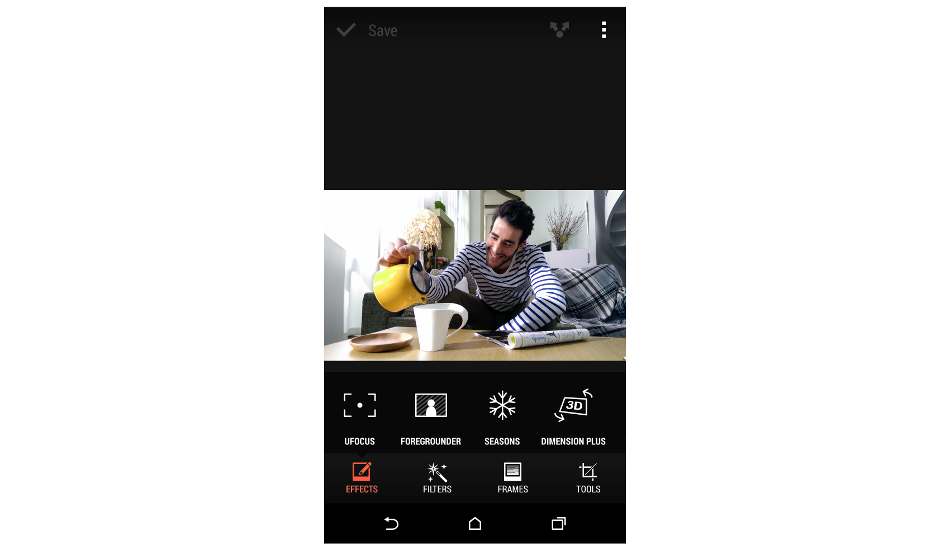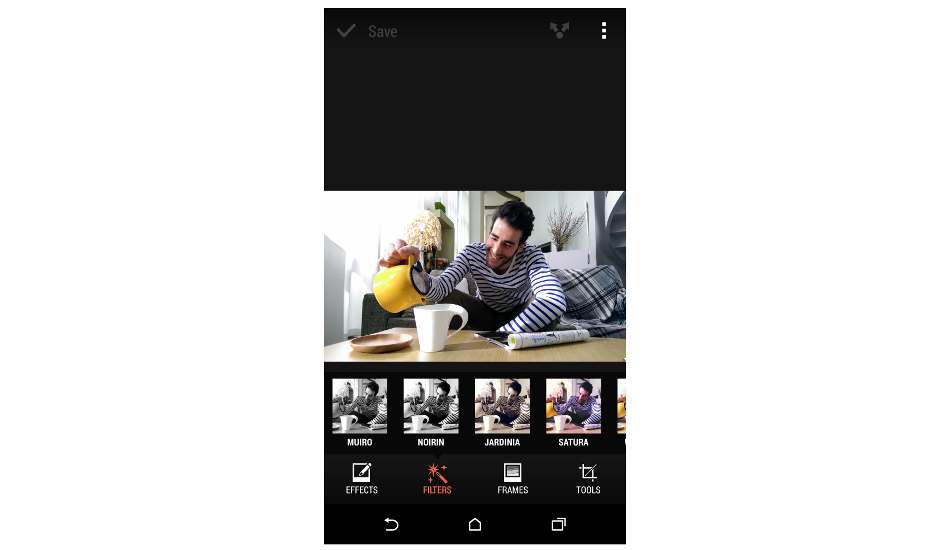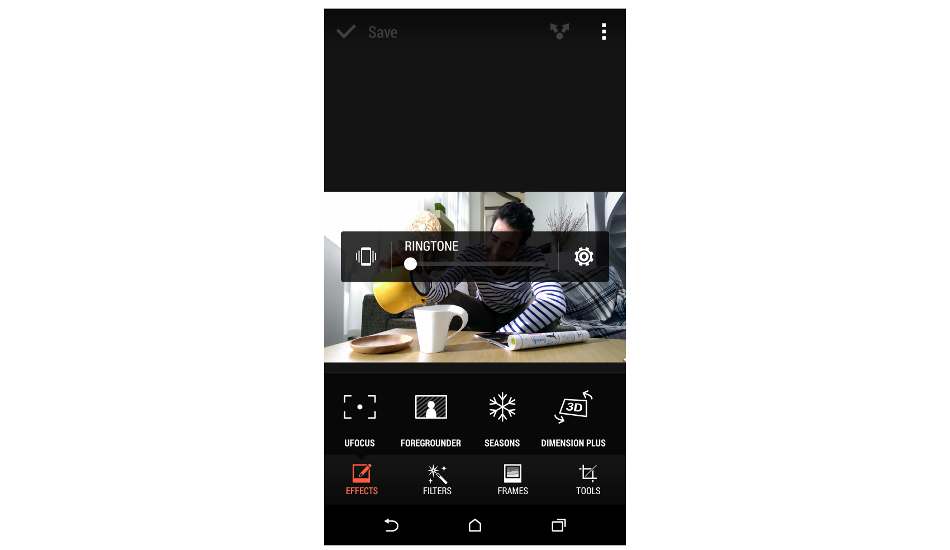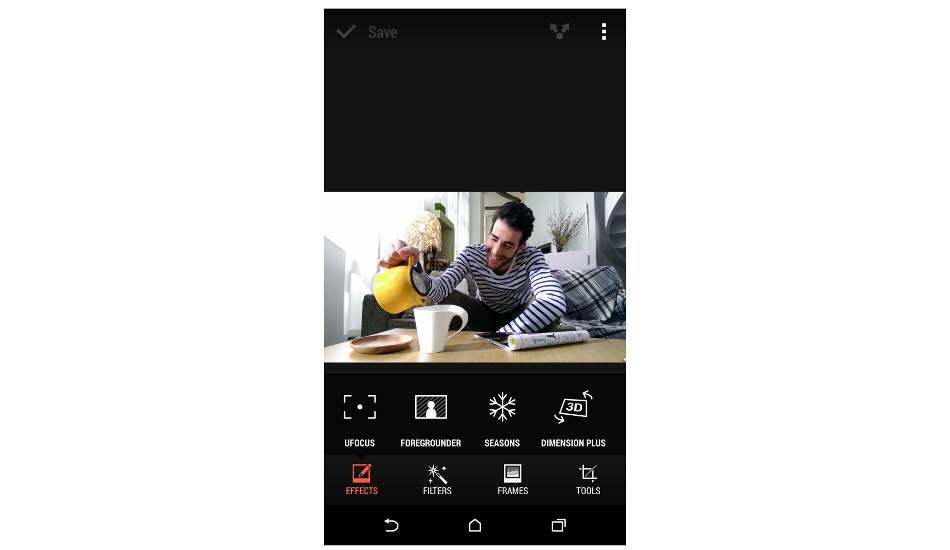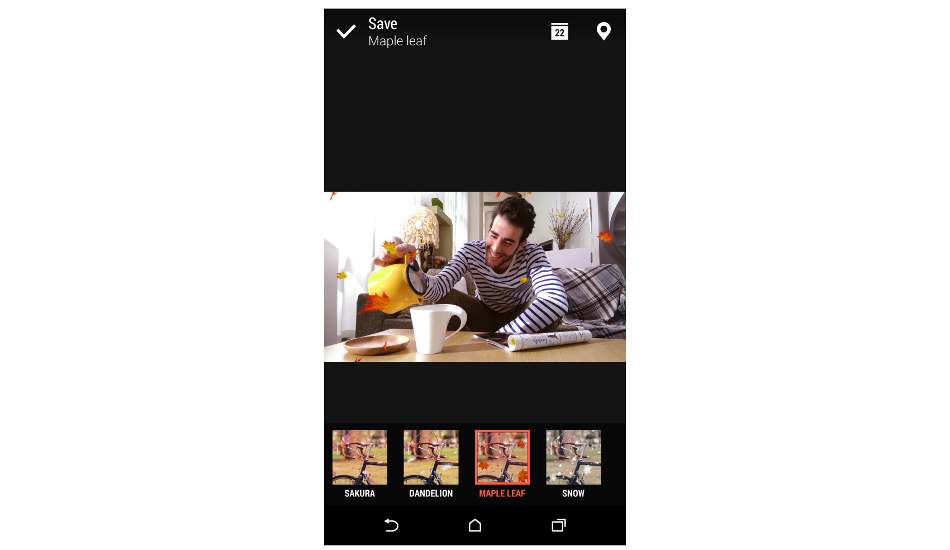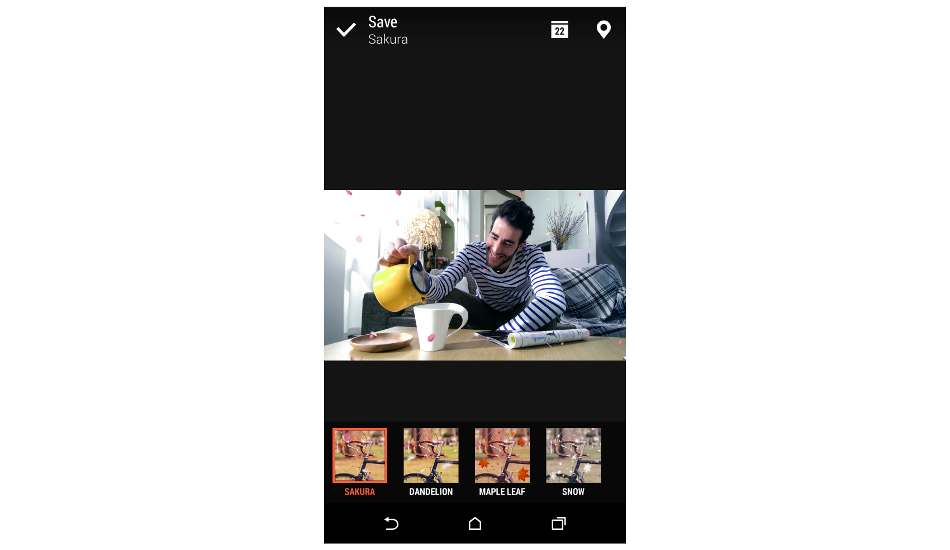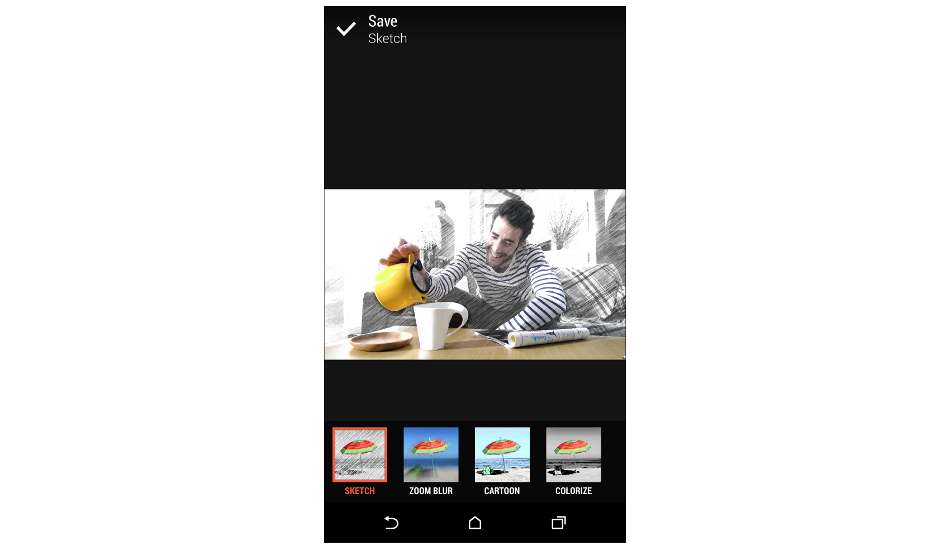 Over all the Sense 6 looks good but require in depth review before we can a pass a judgement on it. Nonetheless fonts, size of the icons and camera button look good in the new UI.
Images By Sushil Kumar