Hong Kong based Elephone is quite a known mobile phone maker. Though it has no presence in India, but it is constantly making headlines in China and other countries for its smartphones. Recently it launched a smartphone called Elephone P9000 with impressive specs. It is currently retailing for $229.99 or Rs 15,000 approximately.
I used the smartphone for over a month and here is my review of Elephone P9000.
Specs
The Elephone P9000 comes in black and white colours. It has 4 GB of RAM, Android Marshmallow operating system and the 64 bit octa core Helio P10 processor. It measures 148.4*73.2*7.3mm and weighs 145 grams. It has 32 GB of internal storage and has a micro SD card slot as well. Its 5.5 inch display has full HD resolution. The phone comes with an 8 megapixel front camera and a 13 megapixel rear camera. Besides, it has a 3000 mAh battery, USB Type C port, NFC, OTG functionality, fingerprint sensor, WiFi (a/b/g/n), and Bluetooth.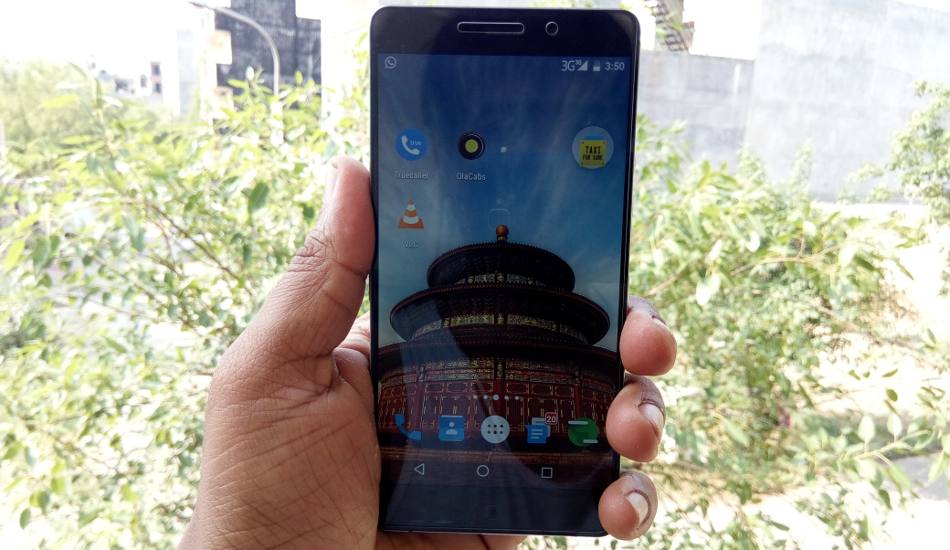 You can check the specs here.
Design
The Elephone P9000 has everything for everyone. It has a metal frame and the metal side panels really give it a muscular look. As per Elephone, the body of the phone is made of aircraft grade metal. You could feel the sturdiness when you hold it in palms. Its thick side panels offer plenty of space to hold the phone.
The P9000 comes with a sandstone finish back panel. You can also replace it with a plastic flip back or you can use the transparent rubber back cover over the sandstone back cover.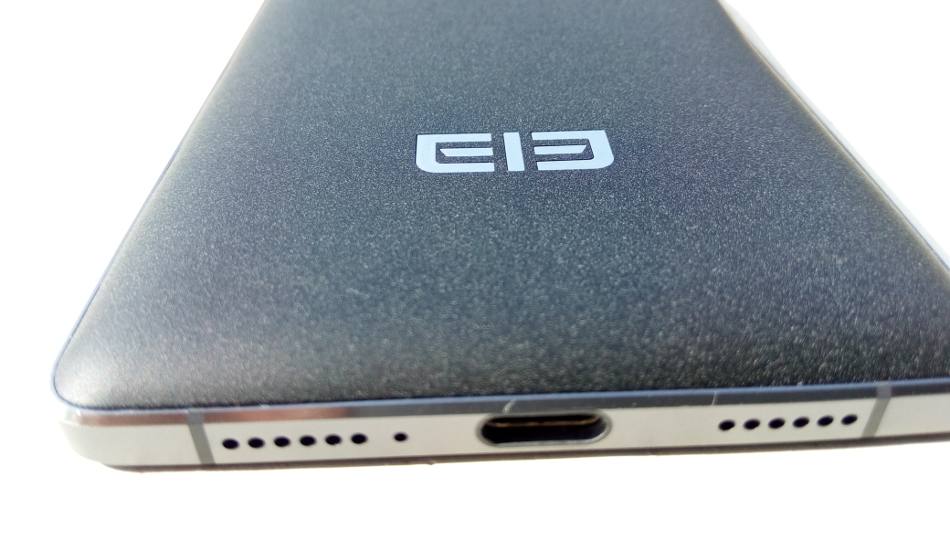 It has very thin bezels, measuring just 1.6 mm. The power and volume rockers are on the right side while another button is on the left. This shortcut button can be assigned for many tasks – contacts, phone, message, settings, pedometer, camera, clock, email, gallery, music, calendar etc.


There are two powerful speakers on either side of a USB Type C port. Though such arrangement is good for calling, these are not productive while gaming. Most of the times, the speakers get blocked while playing games in the landscape mode.
In the back panel lies a fingerprint scanner just below the rear camera. Two LED flash lights are on the left side of the rear camera while a laser focus sensor is on the right side of the camera unit.
The phone has a 5.5 inch display which is quite bright but its touch response is not that inspiring.
Overall, it looks quite decent and is comfortable to use.
OS and UI
The Elephone P9000 has the latest Android Marshmallow operating system but it had plenty of bugs initially. However, Elephone deserves a pat in the back for its regular software updates to remove most of the bugs. During my one month review, I got several updates.
But it wasn't completely free of bugs though. For instance, there is no real usage of its fingerprint sensor as such. In the screen lock section, the fingerprint mode is not mentioned. In the Security section, there is a separate column to add fingerprints but no information is there about its usage. In my case, I registered my fingerprint but it never worked properly; most of the times, 3-4 touches usually opened the phone. The phone has several gesture options and security systems that include fingerprint sensor, pattern, facial recognition, password etc.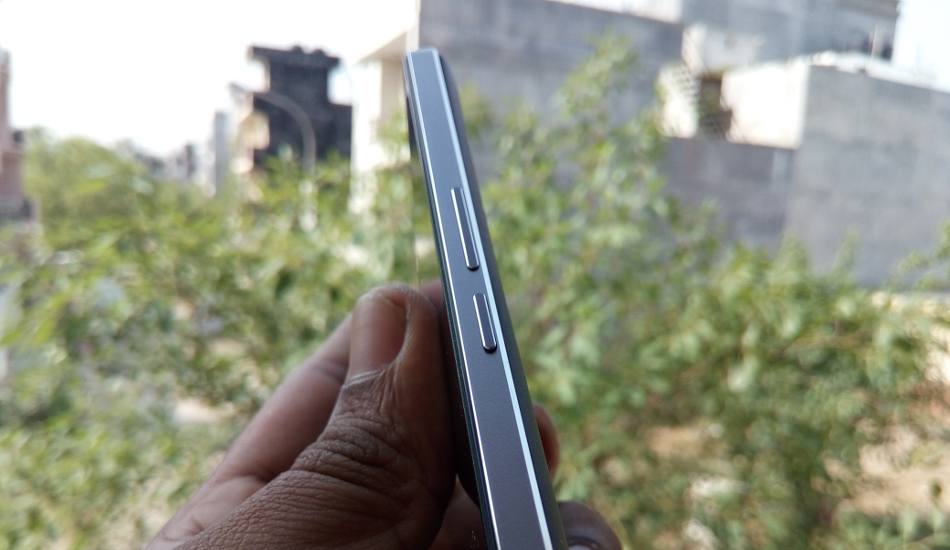 However, the UI is very simple and user friendly. The phone also ships with only essential apps and widgets, not bloatwares.
Note that there is just one off screen touch button, just below the display but it can be used for three functions. Just touch it once to go back, double tap to use it as home key and long press to use it as recent task button. Alternatively, from settings, you can opt for three buttons – back, home, recent – which will appear in the bottom of the screen.
Performance
The Android Marshmallow OS is well aided by huge 4 GB RAM and the powerful Helio P10 64 bit octa core chipset. Be it multitasking or games, it had no problem whatsoever. It played very heavy games like Injustice Gods Among Us with quite ease.


However, it heats up quite quickly, especially while using it outdoors in hot weather like we are experiencing in India at present. On several such situations, it got unbearably hot and I had to keep it aside.
Its battery back up is neither bad nor superb. It gives about 7-8 hours of back up on one recharge on low to medium usage. But thanks to its USB Type C port, the phone gets charged pretty quickly.
Camera
The Elephone P9000 has a 13 megapixel rear camera that has Sony IMX258 sensor, double colour temperature flashes, F/2.0 aperture, auto focus and laser detected auto focus feature. This camera does a great job in good lighting, offering plenty of details to work on. However, in low light the same cannot be said. Also, you need to be extra careful while clicking pictures. If not properly focused, the resultant images would be quite grainy though you won't feel it while seeing those on the screen of the phone.


But the rear camera does a good job in macro photography thanks to laser auto focus. The front camera is also a pretty good selfie phone.
I hope Elephone would release some update for the cameras as well to further improve their performances.
Connectivity
The Elephone P9000 has a hybrid SIM slot that can hold two SIM cards or one SIM and one micro SD card. Ofcourse, it has 4G LTE connectivity. It has WiFi as well. The Elephone P9000 also has something called Turbo Download that combines your WiFi and 4G/3G connectivity to give super-speed internet connection.
Besides, it has Bluetooth, NFC, WiFi Hotspot and VPN.