Be it living creatures or electronic devices, evolution comes to everything eventually. Cameras started with photographic plates, then moved on to films and then to digital. And today the digital cameras have also evolved in to something more with added features like GPS, WiFi, Bluetooth etc.
Samsung has gone ahead and created a whole new category of smart cameras with the launch of the Galaxy Camera GC100, combining the benefits of both smartphones and cameras.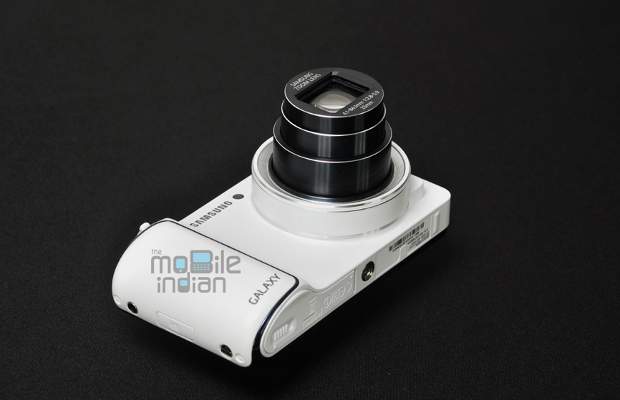 In short, the Galaxy camera is a hybrid device that combines the functionalities of both a digital camera with that of a smartphone but without the calling functionality. The idea with which the camera has been developed itself is very intelligent.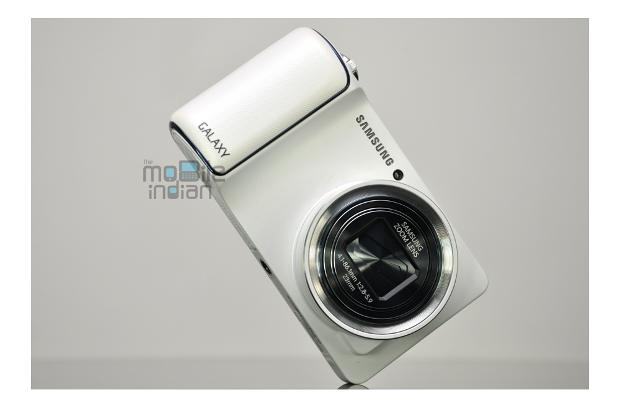 The Samsung Galaxy camera allows users to edit images on the device itself, rather than the conventional procedure of editing pictures afterwards on a computer. Users can simply click pictures, edit them with the help of software applications available on Android platform and immediately share them with friends and family through services like Dropbox, Facebook, Twitter, Instagram and much more.
But if you are still hesitant to shell out close to Rs 30,000 for this, then read on.
Look and Design
The Samsung Galaxy camera comes in white colour only and it looks great on the device. The 21x optical zoom lens are in black that looks good and adds accents to the white body of the Galaxy camera. At the back of the Galaxy camera, a 4.8 inch display shines in all its glory and takes up almost all the space on the rear side giving it a neat and flush finish.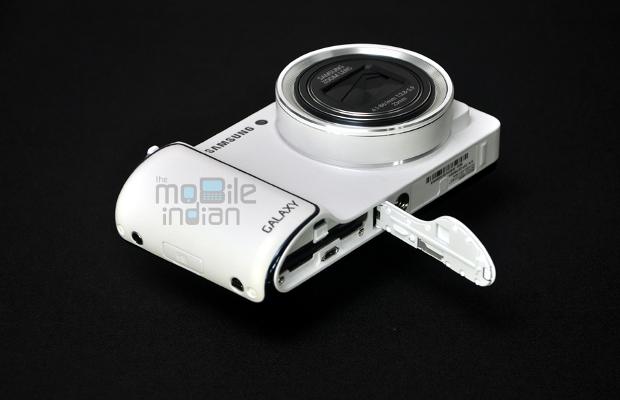 The top side of the device houses the flash, zoom toggle and the shutter key just like any ordinary camera. The right hand side houses the USB port for data transfer and charging. There is also the audio connector. On the left hand side of Samsung Galaxy camera, you will find the speakers and the flash pop up key.


In Galaxy camera, you have to press the flash to open or close it. The pop up flash might sound too technical but there is minimal tech used in this as it's a simple hardware lock system that holds the flash in place and it requires a simple push to open itself.
It would have been much better had Samsung used a servo motor than a simple lock as you may accidentally also open the flash if you are using a protective case.
Hardware and OS
The Galaxy camera is powered by a 16.3 megapixel image sensor that has been developed in house by Samsung. The 1/2.3-inch CMOS sensor is physically much larger than the sensor that you find on a smartphone and therefore promises better image quality. The availability of the camera format allowed Samsung to opt for this big sensor as it's a device built around camera functionality at heart.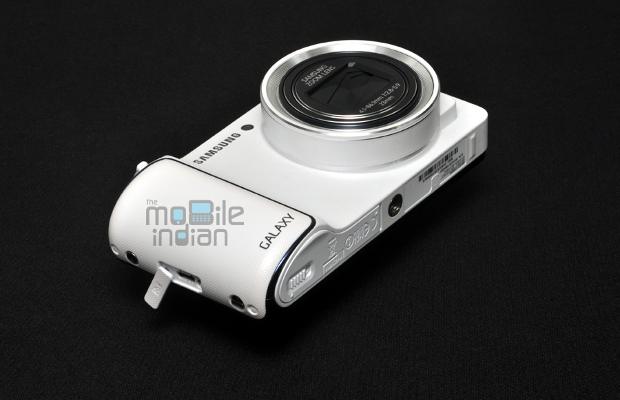 It has a 23mm lens supported by optical image stabilization technology. As opposed to popular belief Samsung is the manufacturer of the 21x lens as well. The 21x stands for the number of times in magnification with relation to the original picture that is seen without zooming.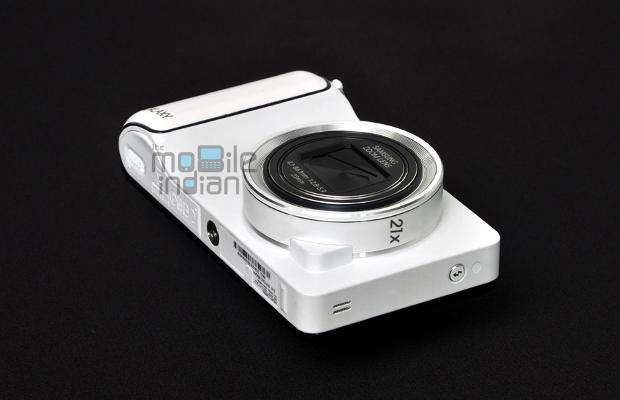 Samsung has packed its very own quad-core 1.4 GHz Exynos 4412 mobile processor with Mali-400MP graphics chip in the Galaxy camera. Along with that the inclusion of Android Jelly Bean 4.1.1 adds to the capabilities because the operating system is ready to take on any application available for the smartphones as far as it is not related to calling or messaging.
However, you can always use VOIP services like Viber and Skype to make calls through Samsung Galaxy camera.
There is a 1 GB of RAM for smooth operations.
Connectivity
For connectivity, you can use a SIM card in the Samsung Galaxy camera for 3G. Anyway, it has WiFi using which you can connect to the internet anyway. Besides, Samsung Galaxy camera has Bluetooth and USB port for transferring files to a computer.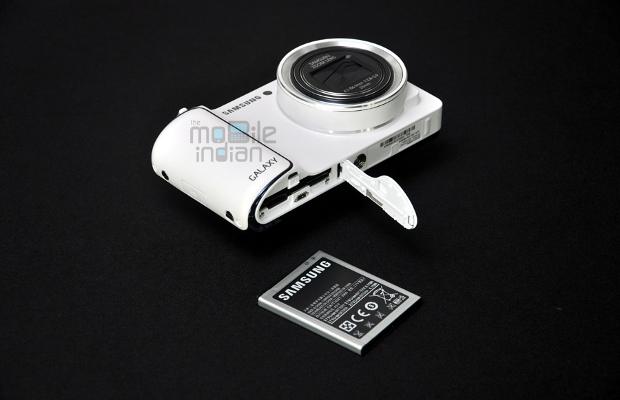 To play stuff on a big screen, users can hook the device using DLNA or the mini HDMI connector and enjoy content display wirelessly over bigger screens.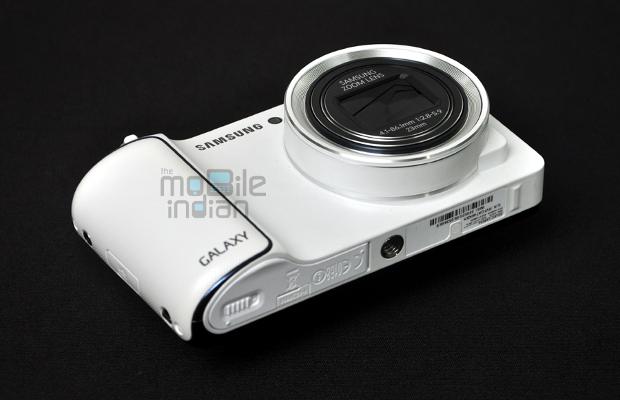 We had a decent experience with WiFi but 3G is anyway network dependent.
Addition of Bluetooth comes in real handy for quick file sharing with other users around and GPS add up for a great geo tagging aid for the Galaxy camera at all times.
Performance
Being powered with almost the same hardware as the Samsung Galaxy Note 2, the Galaxy Camera is a pretty slick and fast device to play with. Startup takes about 20-30 seconds and once the device is on, you really need not to shut it down often as it has the usual standby mode.
Referring to the portable compact camera range and not the SLR ones, the Galaxy camera does an exceptional job by capturing images at a very rapid pace.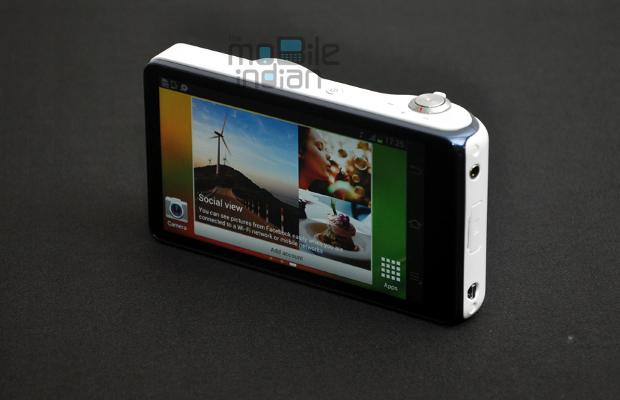 The homegrown image sensor does a good job by taking great picture all along. The super zoom feature also is very good while the auto focus mechanism triggered by the shutter key is spot on and does not leave any room for errors. But you need a really stable hand or a very sturdy tripod to take pictures at such high zoom levels as a minor shake could result in a disaster with an important picture. The Optical image stabilisation feature works well but you need to be better yourself for best pictures.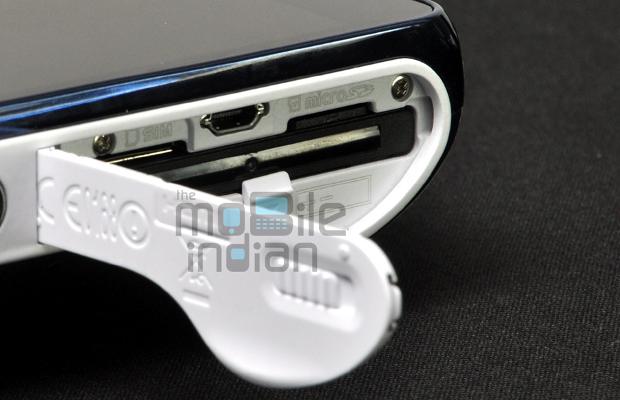 The inclusion of Android Jelly Bean adds a whole new meaning to the Samsung Galaxy camera as now users can capture pictures and use programs available on Android to process them and save files securely on a cloud storage.
The quad core processor also helps a lot as increased details in the images usually slow devices down.
Battery life
The Galaxy camera comes with a 1650 mAh battery which, as per Samsung, offers 4.5 hours of operational life. True to the claim, the device does able to live around 4 hours but only if there are no pictures captured in between. Snapping with the use of flash reduces the usage time considerably. Thankfully, Samsung has included a secondary battery as part of inaugural bundle with the Galaxy camera.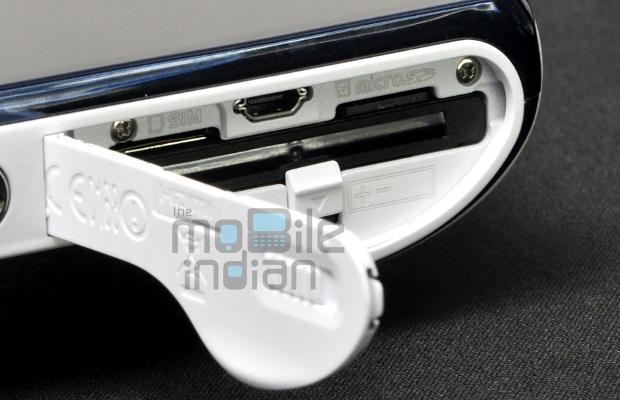 All in all, the battery does live up to expectations and performs better than most rechargeable portable camera batteries and no user would complain about having low battery backup.
Conclusion
All in all, the Samsung Galaxy camera is a unique new concept which offers great utility too. It truly is a smart camera and has some exceptional tablet like functionalities. It is good for people who would love to be on the pinnacle of technology at all times and want to have all the features while being willing to pay the price of it.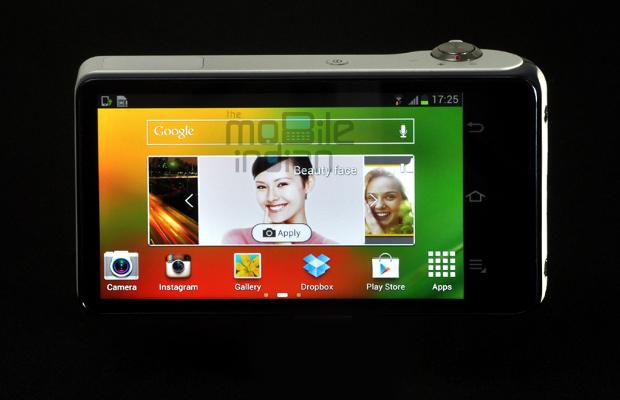 While costing almost as a low range SLR camera, the Samsung Galaxy camera comes in with a 21x supple long zoom and a good image capturing capability.