Most operators offering 3G services in India are also offering MiFi routers, which have a 3G SIM slot. However, none of these routers offer the kind of features offered by Edimax 3G router (3G-6218n), especially the option to connect a wired broadband connection through an RJ45 jack.
This is the reason why we reviewed this device despite it being a year old in the market. But is it relevant in the market today? We find out.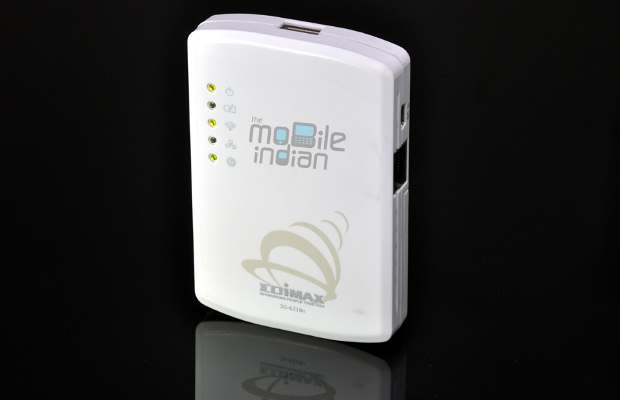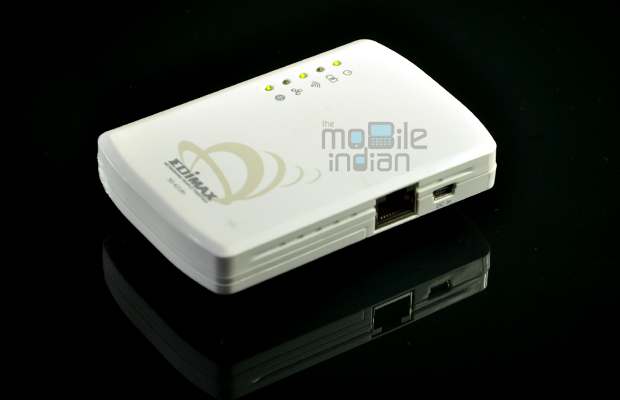 ###PAGE###
Design
The router has a small box like design and is easily pocket-able. There are three ports-one full USB port for a dongle (data card), one RJ45 port to connect wired broadband, and a mini USB port for recharging the battery.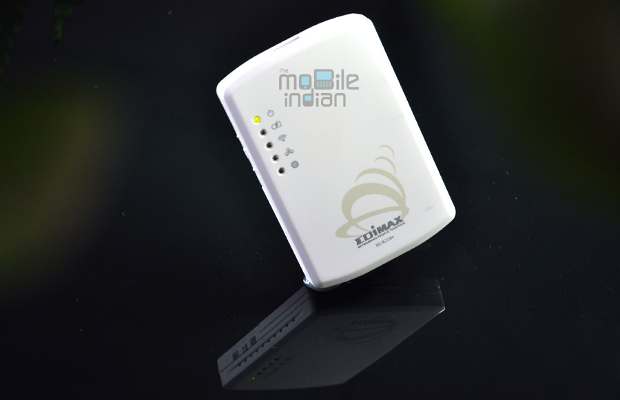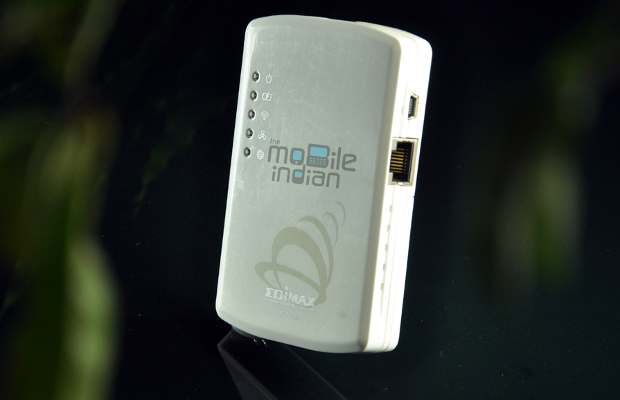 The quality of the router is decent and it has a glossy white finish. There are three switches on the device-a power switch, WPS (WiFi Protected Setup) switch and a LAN/WAN switch.


There are also five LED indicators-battery, power on, WiFi, LAN and internet connection. Over all, it is a simple design and very easy to use.
###PAGE###
Features
This is the only router that offers the option of connecting a dongle as well as wired broadband through an RJ45 jack.
The router also has an 1880 mAh battery that supports it for more than four hours of use. The router uses green Ethernet technology, which basically means it consumes energy based on the load, thus reducing power consumption.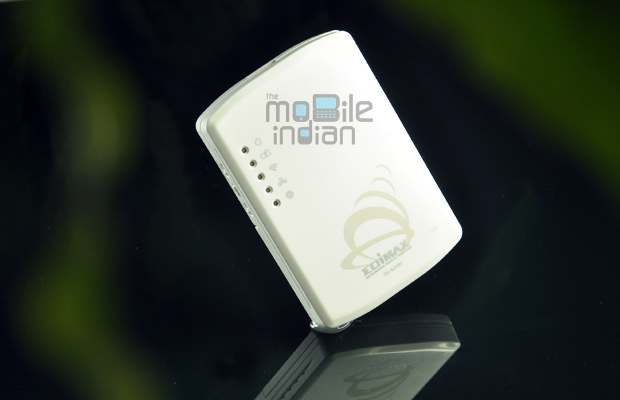 The router supports WiFi b/g/n standard and offers speeds up to 150 Mbps. It automatically switches to cable or xDSL (wired broadband) when the 3G network is not available. This is particularly useful for people who work from home or have a small office with a few employees, but for whom network reliability is critical for business.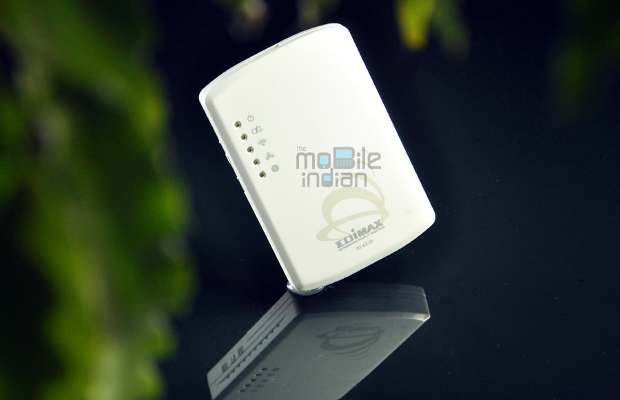 The router has a LAN/WAN switch, which is something you don't find in other MiFi-type devices that operators are selling.
Additionally, in the absence of a data card or wired data connection you can use the internet connection of your smartphone for internet tethering using the router. However, this is of no use any more since all the Android, iOS and Windows Phone devices support data cards now.
###PAGE###
Setting it up
The set up process is simple as the router supports WPS (WiFi Protected Setup) standard (originally WiFi Simple Configuration) for the first time you need to connect your PC with an RJ45 cable to this router. Simply plug your dongle to it and set up the router with your own user id password, and it is ready to go. In case of a wired connection the procedure is similar to any other router and you will need the IP address to set it up.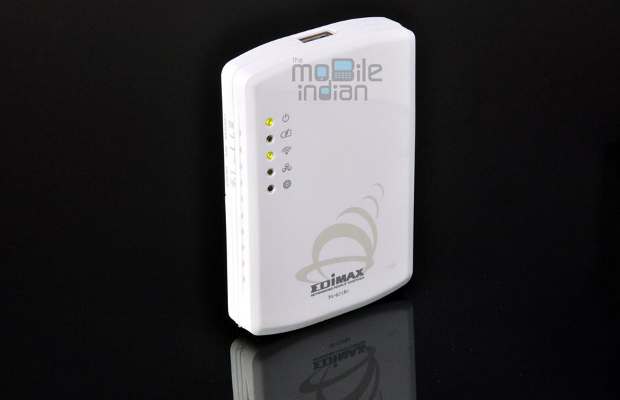 The setup is a one time process and subsequent usage is a simple plug and play affair. The only problem we found was that once the connection was lost you need to manually connect it again (ie, you need to click connect, that's it).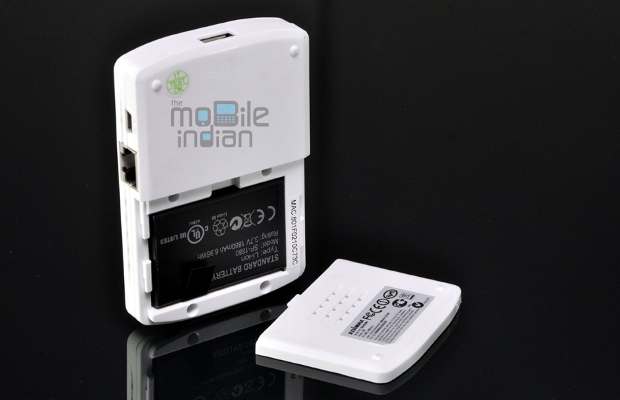 Like most routers these days, the 3G-6218n is also easily customisable. After connecting it to a computer, users can access the web-based user-interface (In 16 languages though none of them is Indian). The UI allows users to customize options such as Quality of Service, Security and much more. For users who want to use it right out of the box, there's always the quick setup option.
###PAGE###
Performance
The WiFi works within a ten metre range. We tested it for 6-7 metres and it worked fine without any significant dip in signal strength.


Though the maximum speed that was available to us was only 7.2 Mbps (while the router supports up to 150 Mbps,) the router did not cause any dip in speed.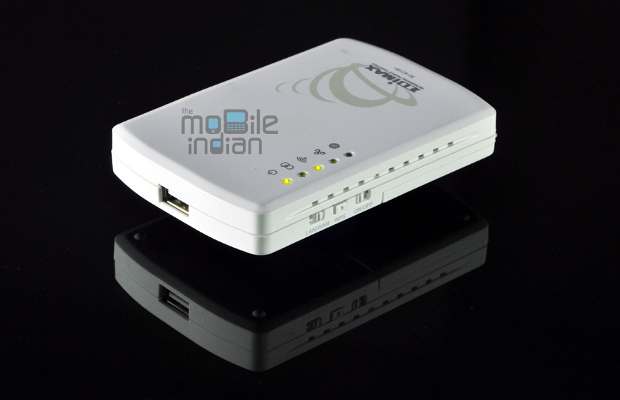 The router supports both CDMA and GSM dongles from operators like Airtel, MTS, RCom, Tata, and Idea Cellular.
###PAGE###
Verdict
While there is no denying that the feature set of the Edimax 3G-6218n is attractive, it is also, in many ways, unique. What lets it down is the cost which is Rs 5,400 given that you will need to buy a dongle separately, which will be at least Rs 1,000. This is one area where MiFi devices score better with support for 3G SIM cards, though even they cost between Rs 3,600 to Rs 5,500.
As said earlier, if internet is critical to you, you can connect 3G dongles as well as wired broadband to this router, and it will automatically switch to the better connection, this way offering better internet.