Load that gun and grab some grenades as the enemy has approached our gates.
Advertisement
Pros
Bluetooth capability
Audio and graphics
Storyline
Brothers in Arms is not just a simple and good looking game. Rather, it is brutal, dirty and difficult - everything that players demand from a war game.

To begin with, the game is available free of cost on Android Market and it is a full version game which requires a high speed internet connection to download the massive 1 GB of support file package. But once you play the game, you will not remember any pain that you took to download it.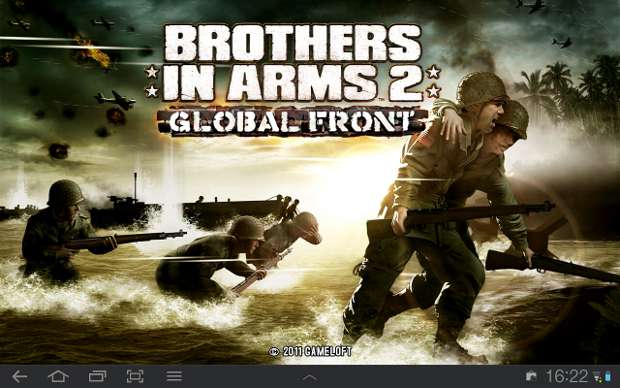 Advertisement