Brothers in Arms is not just a simple and good looking game. Rather, it is brutal, dirty and difficult – everything that players demand from a war game.
To begin with, the game is available free of cost on Android Market and it is a full version game which requires a high speed internet connection to download the massive 1 GB of support file package. But once you play the game, you will not remember any pain that you took to download it.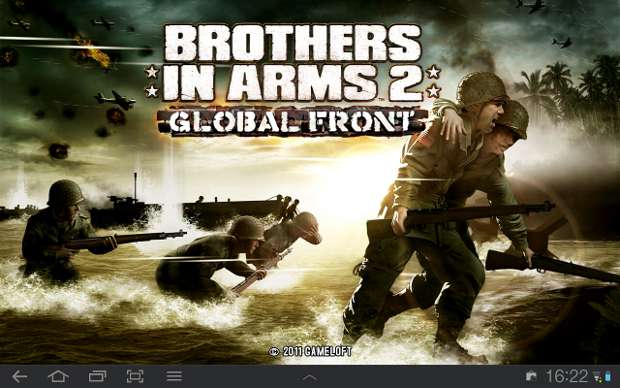 ###PAGE###
The game is based on a war where your role is of the solider on his way to becoming a war hero. Set during the World War 2, the game puts users in the middle of the battle field where they have to strategise and outsmart the enemy to be victorious. Players can choose to play solo in the story mode or can kill with friends over the internet as well. Also included is the Bluetooth game play option, so you can team up with your friends against the enemy.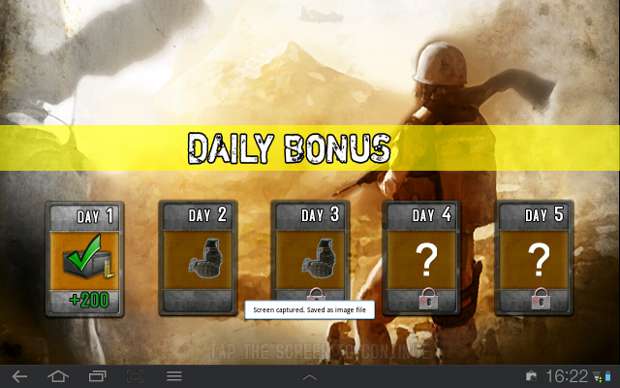 ###PAGE###
With the game, users get to experience every front of the war with 50 missions to unlock across five locations: the Pacific, Normandy, North Africa, Germany and Sicily. To unlock missions, users need to earn dog tags, which in the context of the game are experience medals.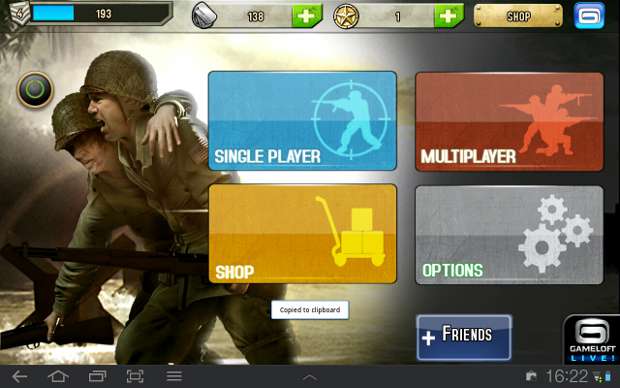 ###PAGE###
The storyline is simple yet intriguing. Users not only fight on foot, but get to play on different vehicles, which have their own limitations. Users can shoot with rifles, flamethrowers, or can also make use of the heavy machine guns found in various bunkers.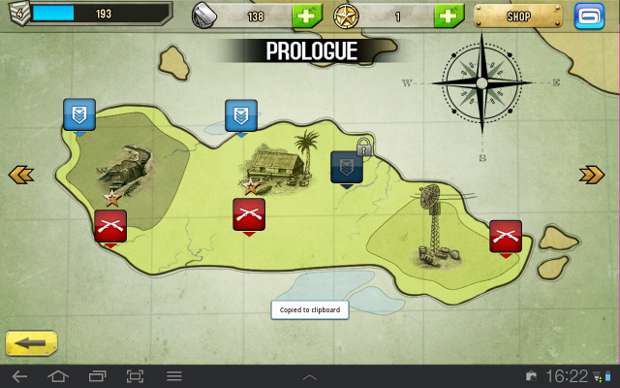 ###PAGE###
The health line of soldiers is very slim so you will always have to look out for the health level otherwise you will die within five minutes, or can buy your life back either by shelling out medals which are earned with great difficulty, or by making in app purchases.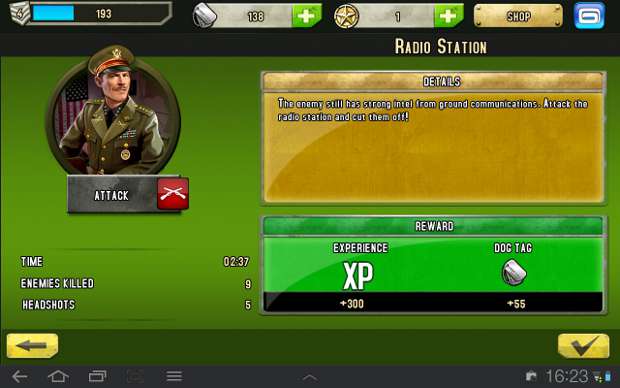 ###PAGE###
Overall game quality is superb and the audio and graphics are commendable. Gameloft, with this game, has produced full console gaming experience on mobile devices and that too for free, making it a must have for anyone and everyone who can play it on their device.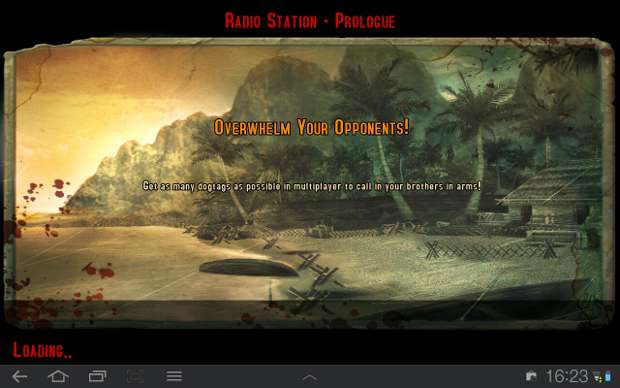 ###PAGE###
As we mentioned earlier, the game requires almost 1 GB of data download so make sure you are connected to the internet using WiFi while downloading the game. The game also offers daily playing bonuses for online players, which include free bullets, grenades, health packs and weapons. So playing while online makes sense.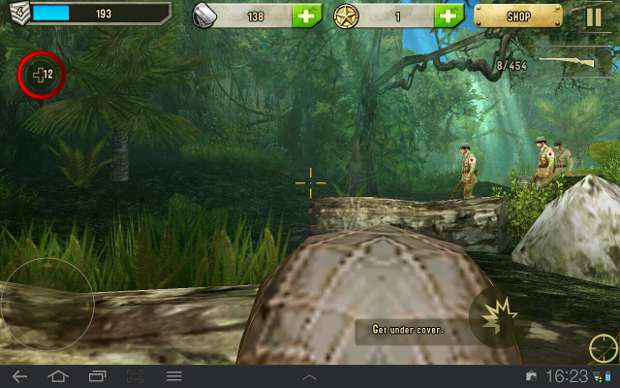 The game is available for download through the Android Market or from here