We have tested Bluetooth kits from TrueBlueVoice earlier as well and were impressed with what they offered at that price.
Here we have reviewed the TBV S70, which has a locket kind of design where you get a Bluetooth device which can be attached to any headset with a 3.5 mm jack.
The device is targeted at price conscious buyers but promises good sound quality. This is what we feel after using it for more than two weeks: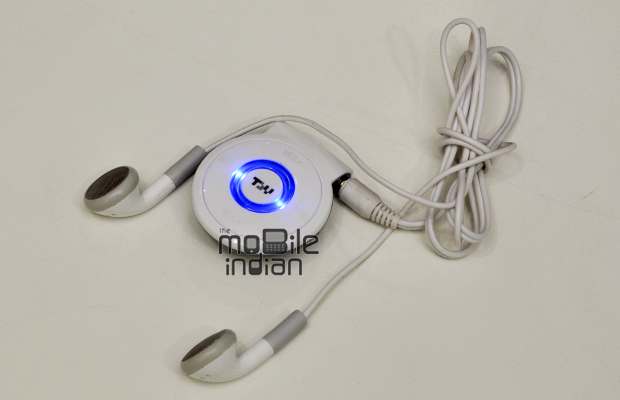 Design
There are two parts to this kit-a Bluetooth receiver and a headset. The headset is a very simple open driver type earphone with 3.5 mm jack; while the receiver is a round device with approximately 1 inch diameter, and it has a clip to fix it to your shirt's collar. The front portion has a play/pause/call button with a TBV logo on it, surrounded by blue LED light. Around the light is a circle housing volume and forward/rewind buttons.
There is a protrusion on one side which houses a 3.5 mm port for a headset on one side and a 2.0 mm jack for a charger (same as on most Nokia phones). The mic is on one side of the circle. The unit looks good and is built with reasonably good quality plastic. While the front is white the back is grey.
The device is lightweight but somehow TBV has not specified its exact weight.
###PAGE###
User interface
The user interface is very simple: keep the centre-most button pressed to switch the device on; if you keep it pressed longer till the LED starts to blink it will start to pair with a new device. Once paired it will reconnect each time it finds the Bluetooth of that device on.
To switch it off you again need to keep the centre button pressed till the LED glows red. To pick a call, the centre button needs to be pressed just once and the same action has to be performed again to disconnect the call. Volume and rewind/forward keys can be used while your player is on. To forward you need to keep the forward key pressed, and to skip the song or to move on to next song, press the button just once (same holds for rewinding and skipping to the previous song).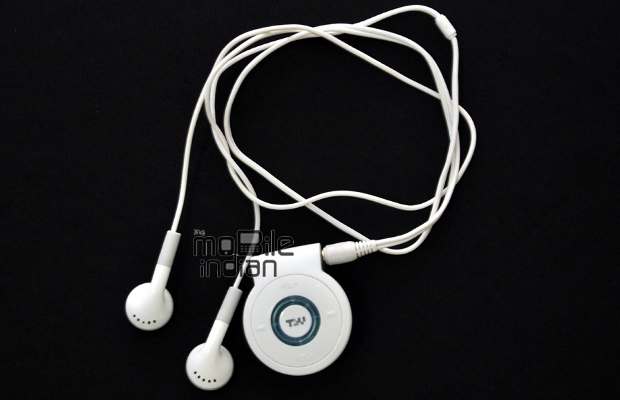 Sound quality
The headset provided with the kit is of decent quality and there is no distortion even at full volume. While sound quality is clearly not the best in the business it is certainly not bad.
Sound plays in all the ranges, including low, mid and high, and vocals are clearly rendered though they can be crisper.
In terms of call quality the clarity is as good as with the direct earpiece of the phone. However, the mic's reception is not as good, especially when you have clipped the device onto your shirt. However, when you place it close to your neck (in case you are wearing a T-shirt,) the reception is much better. So, in a nutshell, you have to place the mic correctly to have a comfortable conversation.
There is no separate mic for noise cancellation, though it uses software and CVC noise reduction technology. The system works on the device to reduce ambient noise to a great extent, but does not offer complete noise cancellation. Given the device's price it is probably a unique feature.
Connectivity
The device uses the latest A2DP1.2 and AVRCP1.0 profile support to communicate with your phone or MP3 player. What this means is that it offers true stereo sound and no loss (or minimal loss) in music quality. We faced no drops in quality up to 5 metres from the source device (phone), however beyond this distance quality starts to deteriorate in the home environment where walls obstruct signals. The claimed distance, though, is 10 metres.
Battery
The TBV S70 lasts for up to 100 hours on standby and for up to 5 hours of talktime. However, since most devices claim to offer up to 10 hours this is definitely not the best battery backup. The charging time of the device is also not much. Five minutes of charging supports the device for almost a day's usage, while in 15 to 20 minutes it charges up to 80 per cent.
###PAGE###
Conclusion
If you are looking for a decent stereo Bluetooth headset at a budget, at an MRP of 1,599, this is one of the best options. It offers good sound quality and decent battery life and is good to look at too. The best part is that you can upgrade the device with a better quality headphone when you choose to do so. The headset comes with two years' warranty, which is perhaps the best the industry offers.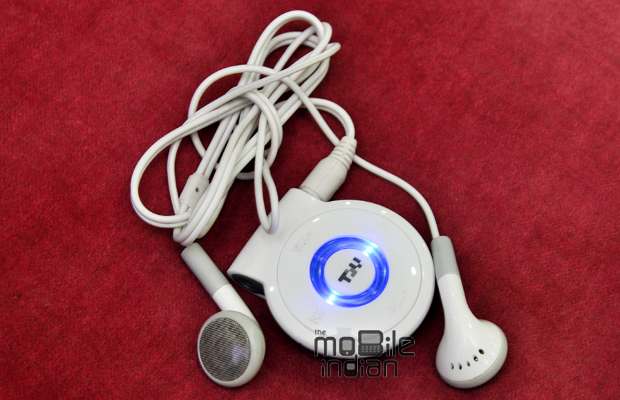 However, your biggest challenge would be to find this device in a retail or online store. We have checked at many stores and we have not come across a seller (except for eBay) selling this brand of headsets. Hopefully the company will do something about that soon.