This stereo handsfree kit from TrueBlueVoice promises to be a good quality low cost option for music lovers. We test it to find out how it best delivers on that promise.
Advertisement
Pros
Long battery life
Easy to use
Good looking
Cons
Mic reception suffers when clipped onto shirt
Only 5 hours of backup for calls
availability
We have tested Bluetooth kits from TrueBlueVoice earlier as well and were impressed with what they offered at that price.

Here we have reviewed the TBV S70, which has a locket kind of design where you get a Bluetooth device which can be attached to any headset with a 3.5 mm jack.

The device is targeted at price conscious buyers but promises good sound quality. This is what we feel after using it for more than two weeks: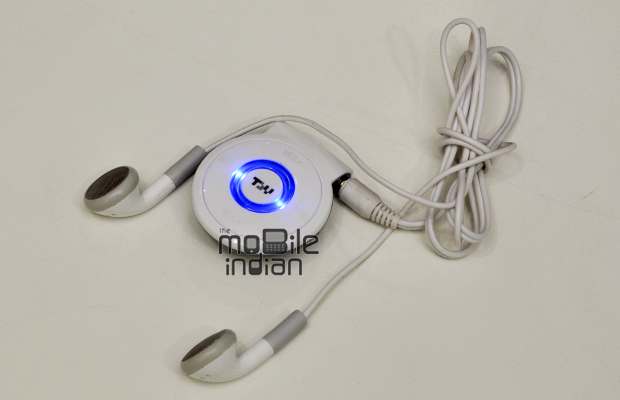 Design

There are two parts to this kit-a Bluetooth receiver and a headset. The headset is a very simple open driver type earphone with 3.5 mm jack; while the receiver is a round device with approximately 1 inch diameter, and it has a clip to fix it to your shirt's collar. The front portion has a play/pause/call button with a TBV logo on it, surrounded by blue LED light. Around the light is a circle housing volume and forward/rewind buttons.

There is a protrusion on one side which houses a 3.5 mm port for a headset on one side and a 2.0 mm jack for a charger (same as on most Nokia phones). The mic is on one side of the circle. The unit looks good and is built with reasonably good quality plastic. While the front is white the back is grey.

The device is lightweight but somehow TBV has not specified its exact weight.


Advertisement