Trueblue Voice, a brand owned by Vox Spectrum, started as a distributor for Plantronics accessories in India and later announced a product range of its own. Here we have reviewed its TBV S81 Bluetooth headset.
The USP of this device is that it looks better than most stereo handsfree kits do, and it is comfy too.
S81 has been around for quite some time. It has some striking similarities with the Nokia BH 503. The dual tone red and black finish gives it a sporty look and is a much needed break from the monotonous single tone black, gray or even white, which look too alien for Bluetooth accessories.
Like Nokia BH 503, TBV S81 shares the same rugged build quality so a few falls won't bother this device. The foam padding on the drivers gives adequate cushion for the ears.
The flexible back band offers the right degree of pressure to the drivers so that they stay glued to ears; while remaining comfortable. But, as they say, there is always room for more &#151 we would have expected a folding design for this headset, which would have made it easier to use and carry.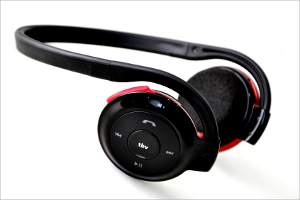 The S81 is slightly heavy, but once it's worn it feels feather light and can be kept on for long periods. The headset is designed for right handed people only as is evident from the placement of buttons on it. All the buttons are placed on the right ear piece so left handed users might find it a little uncomfortable to use. Also, the absence of an adjustable headband surely becomes very evident for people with comparatively smaller heads, but it fits snugly otherwise.
Pairing this device to any cellphone featuring Bluetooth 2.0+ is an effortless task as it features quick connect technology that allows it to be connected to devices without the need for passwords. We paired the S81 with the Nokia N8 and within about 10 seconds the device was good to go.
TBV S81 has some good performance to showcase in the sound department as well. Since it is a stereo Bluetooth headset, the user would definitely expect top notch audio quality from it and S81 meets expectations quite brilliantly. The reproduced audio is clean and distinguishes between high and low sounds, making the audio lively and non biased.
In terms of call quality too the DSP (Digital Sound Processor) produces great results, making sound audible in noisy locations while keeping unwanted audio from the microphone to a minimum. It does not have noise cancellation, though, so users will feel some distortion from ambient sounds, but the S81 has enough amplification to curb this problem.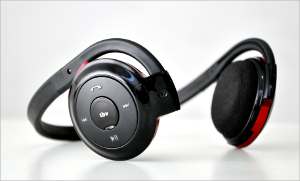 Apart from the A2DP profile for music playback, S81 also features the AVRCP profile for controlling music playback. The control keys placed on the right earpiece can be used to control song playback, pause, and even song skip and repeat so the phone stays put in the pocket while the music plays through the hands free.
S81 lasts for a little more than 6 hours of music playback time on a full charge. Battery consumption is largely governed by volume level though.
The handsfree set also features a quick charge feature that allows the device to get 75 minutes worth of playback time for a mini charge of just about 20 minutes. The device comes with a thin power charger which can be replaced with a Nokia standard thin pin charger.
To conclude, the TBV S81 has good functionality and performance; not to forget the dual colour design, which gets it all the attention. Other than the good bits, the S81 also has a few flaws such as the non folding headband and a slightly heavy profile.
For Rs 2,000, though, with a one year all India warranty, the S81 overshadows all its flaws. So if you want to own a Bluetooth headset that will stay with you for a longer duration, while providing you great sound and comfort, then TBV S81 is highly recommended.