How many times your heard or wished yourself for a phone with Android OS from Nokia and BlackBerry. Nokia is yet to release its Android smartphone but BlackBerry heard its well wishers and launched the Priv sometime back. But the BlackBerry Priv did not get that much positive reviews from many 'analysts' as it might have expected.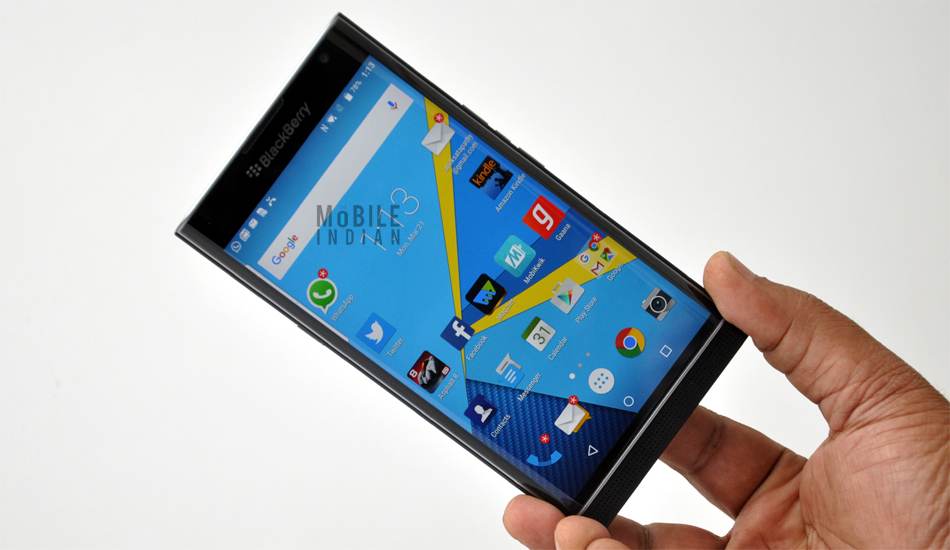 But is it really that bad? At about Rs 60,500, is it worth the price? What about its performance?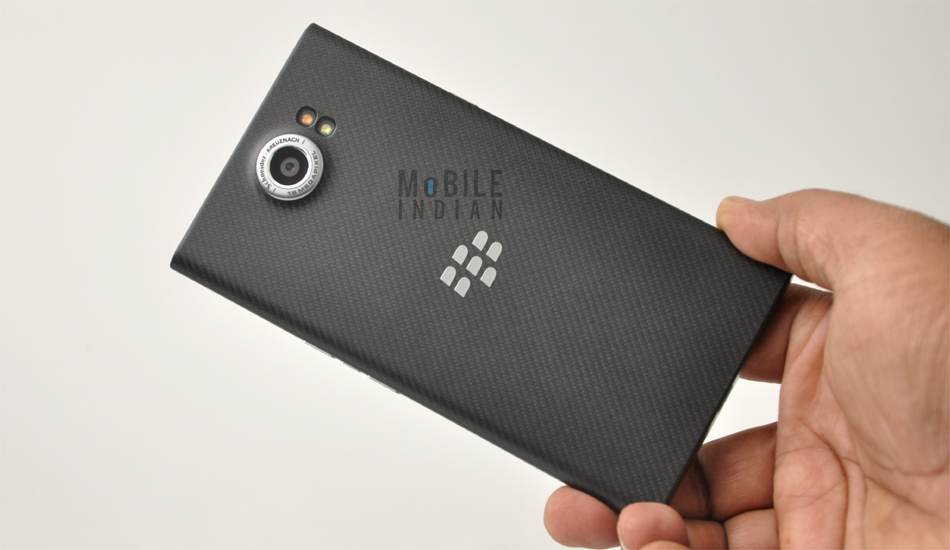 Well, here we are going to answer all the questions like the above three.
Design: It's not perfect but it's adorable
BlackBerry, like Apple, commands high respect atleast when it comes to the design front. But with Priv, BlackBerry took the design front to a whole new level. BlackBerry, which is struggling to get buyers for its devices, reinvented the slider design completely with this handset.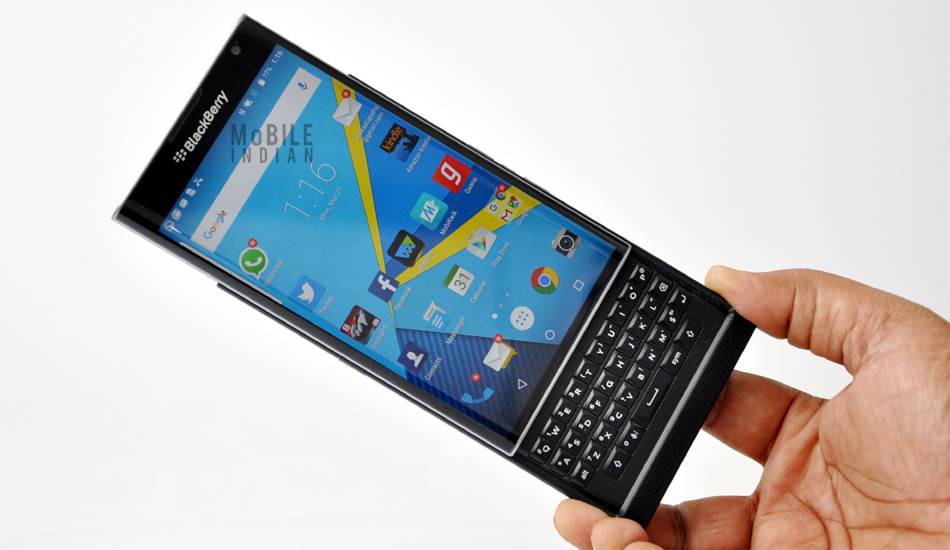 From the smooth slider to a gorgeous back panel to iconic Qwerty keypad to the metallic thread around the display and a curved screen, the Priv has elements to justify its price tag. It looks different, it feels different and it is different.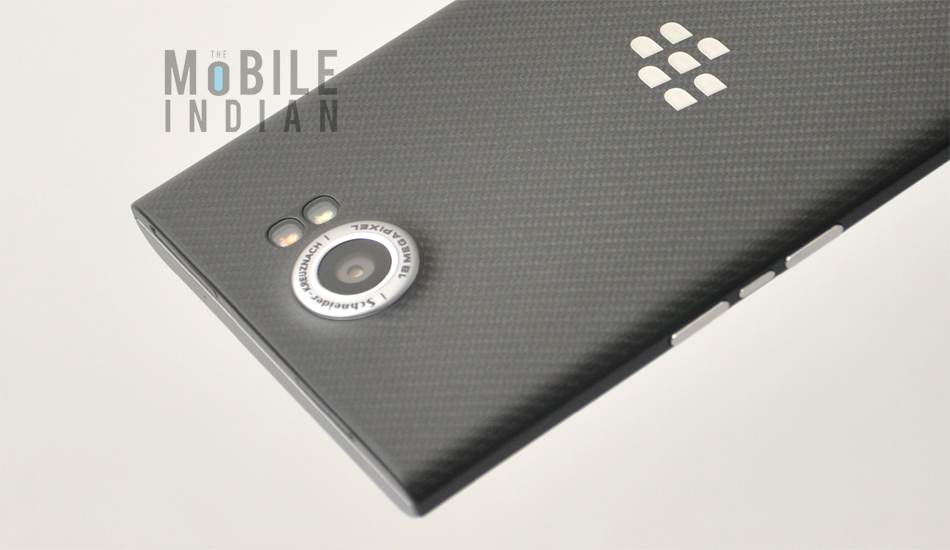 To start with, in the Priv, the Qwerty keypad lies below the display; you just have to slide the display upwards to see it. The slider worked perfectly and I loved the way it felt.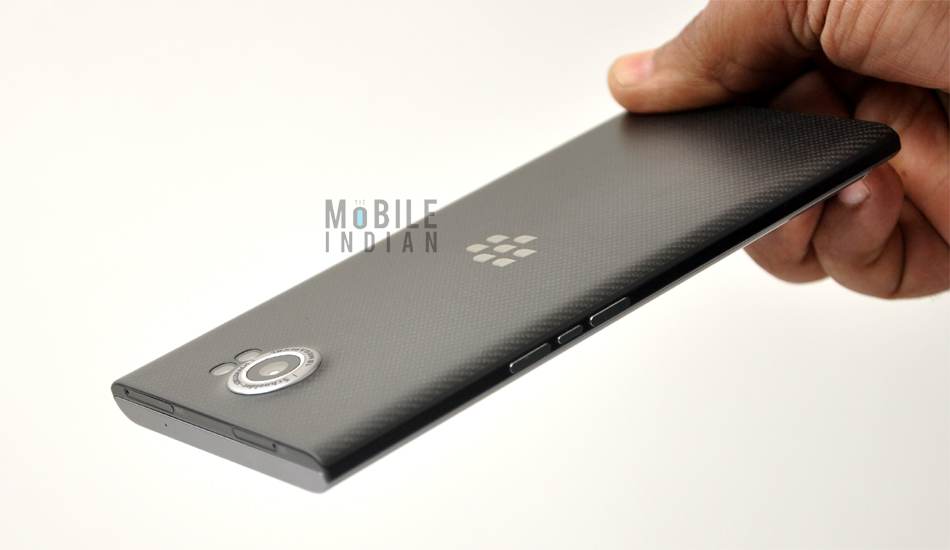 An end to end speaker grill is there below the physical keypad. The keypad letters are slightly chamfered. The back light under the display turns on as soon as you turn on the display and it is quite easy to use as well.
The back panel comes with rubberized finish and I loved the grip it offered. The back panel comes in pattern design as well so no more hiding it under a case. There is a huge circular camera unit in the top-middle of the back panel alongside which lies a dual tone flash light. Towards the middle of the back panel lies the iconic BlackBerry logo.
A metallic thread in aluminum silver colour, around the display, and the silver colour buttons perfectly contrasts the overall black body of the Priv. The power key is on the left hand side while the volume up and down buttons are on the right, between which lies another tiny key to change the sound profile such as Do not Disturb, Priority, Normal etc.
Display
The BlackBerry Priv has a 5.4 inch display – not too small not too big. Being an AMOLED screen, the display's colour output is top notch. It also has Quad HD or 2560×1440 pixels resolution like its rivals. The display offers 10 finger touch support as well.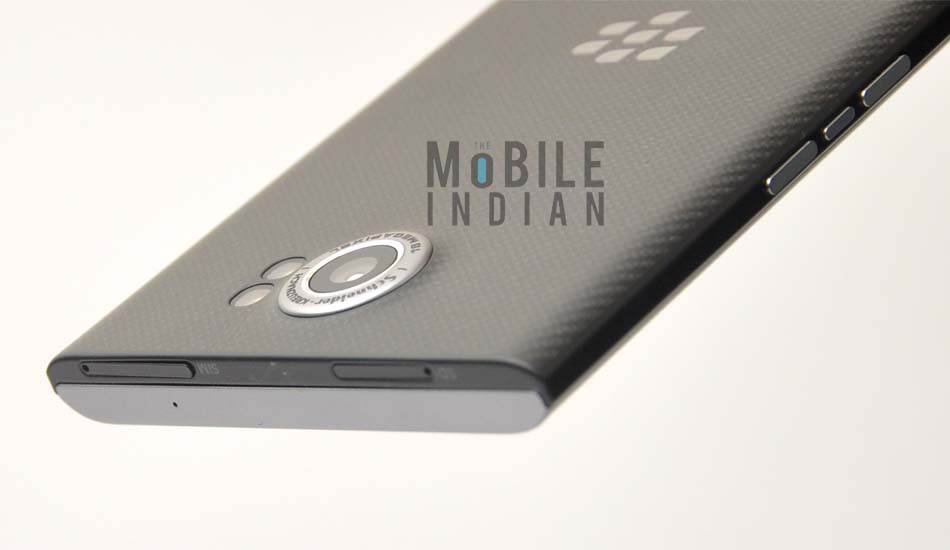 But its noteworthy aspect is its curves – the display is slightly curved towards left and right side. The curved display gives a unique experience but it has not been properly utilized as Samsung has done in the Galaxy Edge smartphones.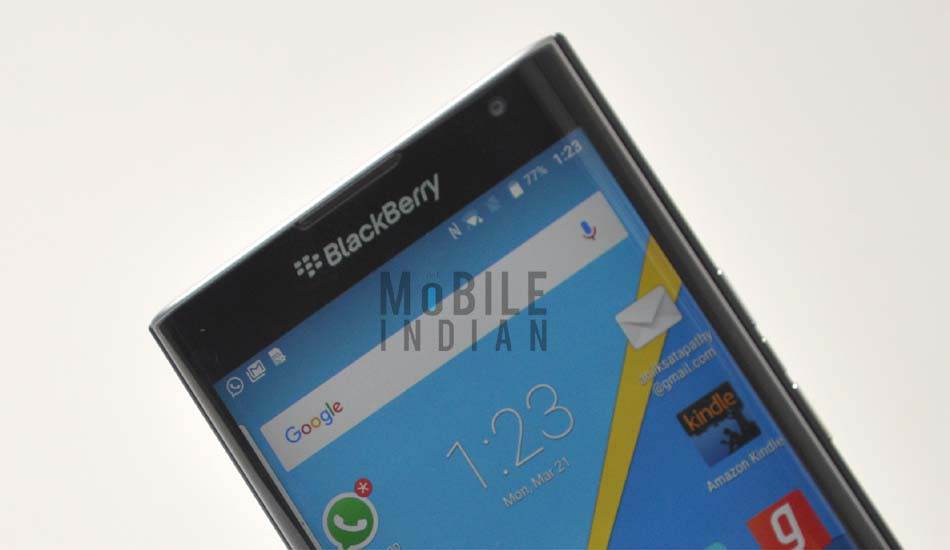 The touchscreen of BlackBerry Priv also has the latest Gorilla Glass 4 coating and it really offers very good protection. It did not get even one scratch throughout our month long review.
Performance
BlackBerry Priv has 3 GB RAM and the Snapdragon 808 that has a hexa core processor with 1.44 GHz of maximum clockspeed. The phone is currently based on the Android 5.1.1 Lollipop operating system. At the time of writing, BlackBerry was working on the Android Marshmallow update.The phone has no issues whatsoever in multitasking or gaming. However, the phone gets heated very quickly.
Battery life wasn't that impressive either. The phone, even though has only one SIM slot, never managed to offer more than a day's back up. With medium to heavy usage, I had to recharge it twice in a day which I did not expect from 3410 mAh Li-ion battery. Thankfully, it has got a normal USB charging port. So even if you need to recharge it, you can do so using any other phone's USB charger. Another consolation is that it has Quick Charge 2.0 technology which allows it to get charged very quickly.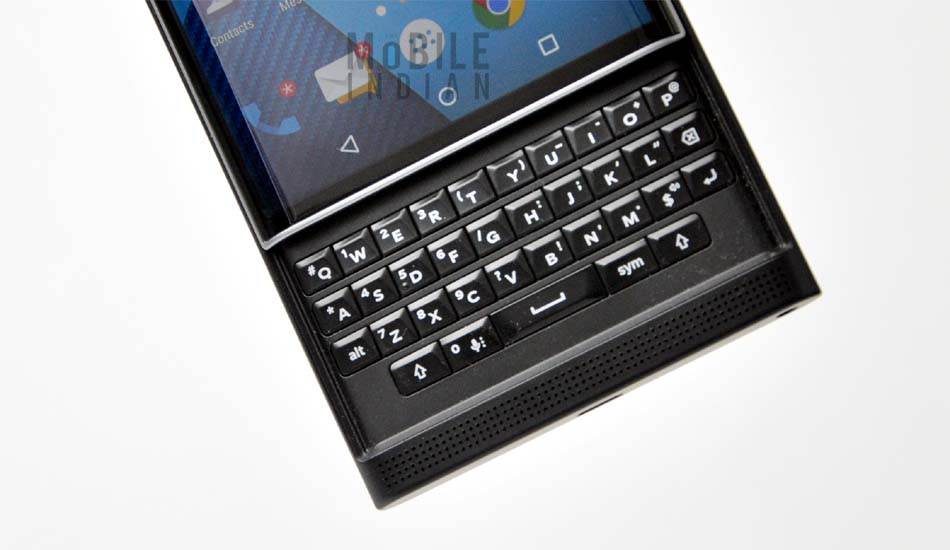 The BlackBerry Priv has the Android Lollipop operating system and has almost the default Android UI but it certainly has some unique features like the edge quick access menu. It appears on the right and left side edge of the display and allows the user to quickly check call details, messages, calendar etc. But this has not been properly implemented. For instance, you cannot access it from locked screen. You cannot add notifications for any particular app nor does it show time like that of Samsung phones.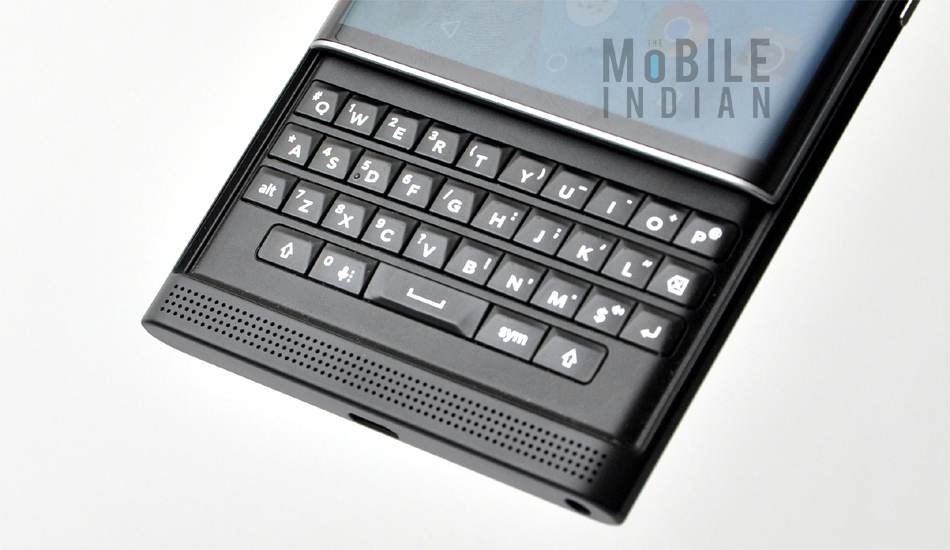 It though has some nifty apps like DTEK security app and Password keeper. It does not have fingerprint sensor which was quite strange as this is almost taken for granted in all high end smartphones.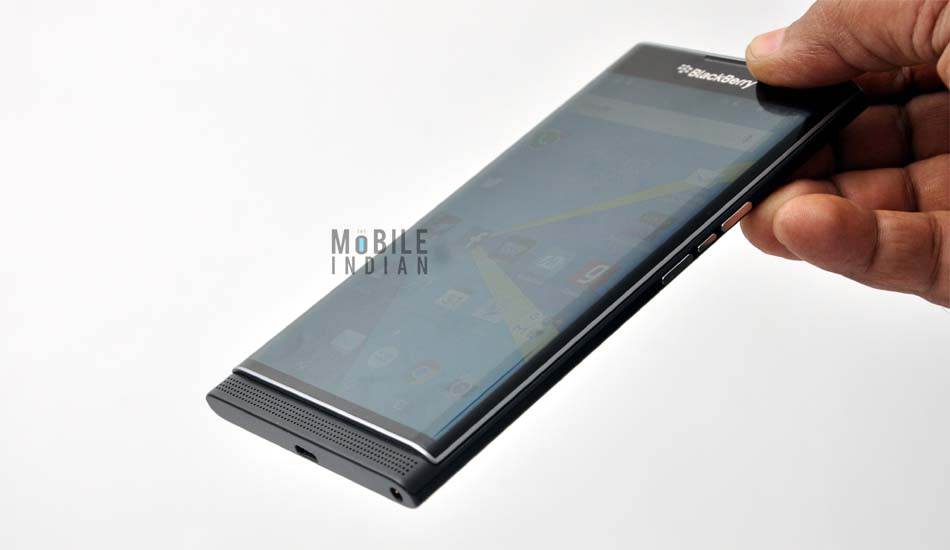 As far as connectivity is concerned, you won't be disappointed. Though it has only one SIM slot, it offers all other connectivity features like WiFi (a/b/g/n/ac), Bluetooth 4.1, WiFi Direct, WiFi Hotspot and NFC. But it doesn't have FM radio though.
Thankfully, the BlackBerry Priv has expandable storage slot that has capacity to hold a micro SD card of up to 200 GB. It has 32 GB internal storage as well.
Camera
The BlackBerry Priv has an 18 megapixel rear camera that has Schneider-Kreuznach optics, OIS, phase detection autofocus, and dual-LED (dual tone) flash light support. In its front lies a 2 megapixel camera.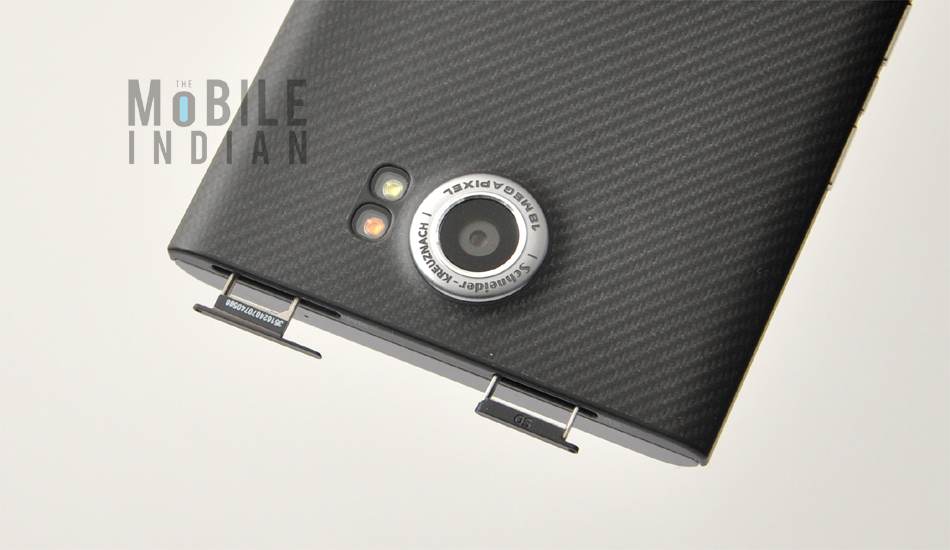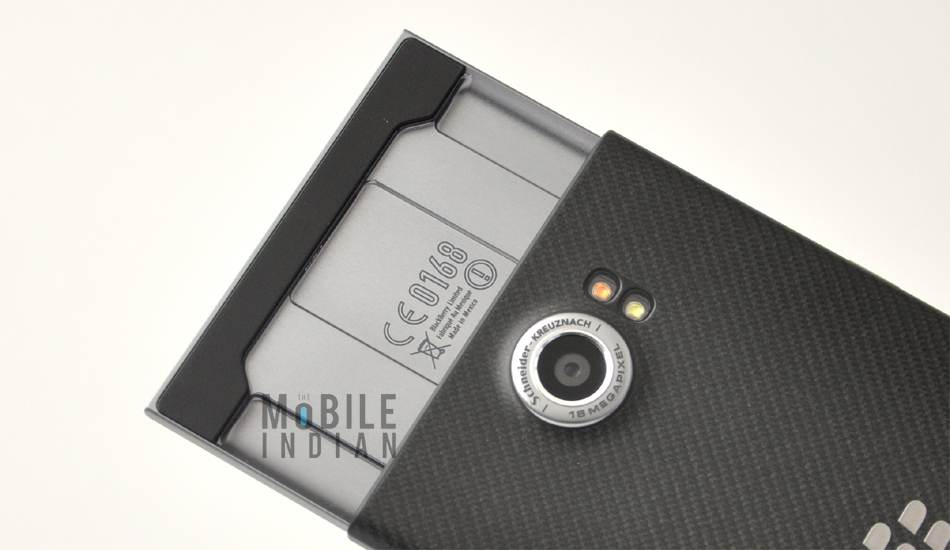 Both the cameras are quite good in terms of colour output and detailing. They even managed to capture good pictures even in low light. The rear camera is also quite fast in focusing but it has some issues while macro photography.
You can check its camera samples here