BlackBerry's Passport, though initially criticised for its odd size, is now receiving praises from all quarter and expectation are that it will revive the company's fortune as Moto G did for Motorola. BlackBerry Passport, launched in September this year, carries a huge price tag of Rs 49,990. At this price point, it is pitted against hugely popular Apple iPhone 6, Samsung Galaxy Note 4, etc. Naturally, the bar is quite high for BlackBerry Passport; read more to know if it excels or should be forgotten.
Design
I remember when LG came out with its square-shaped Optimus Vu. It was criticised heavily by most analysts. In smartphone world where even minor design elements are copied brazenly, no other smartphone came till date with Optimus Vu like design. Even LG did not dare to come out with a similar looking device (for apparent reasons obviously).
BlackBerry though dared to come out with square shaped Passport – a bold move indeed. And as expected, it was initially slammed for the same odd shape as the LG Optimus Vu. However, the BlackBerry Passport is lot different than the Vu in terms of design. The Passport once again stands witness to BlackBerry's craftsmanship.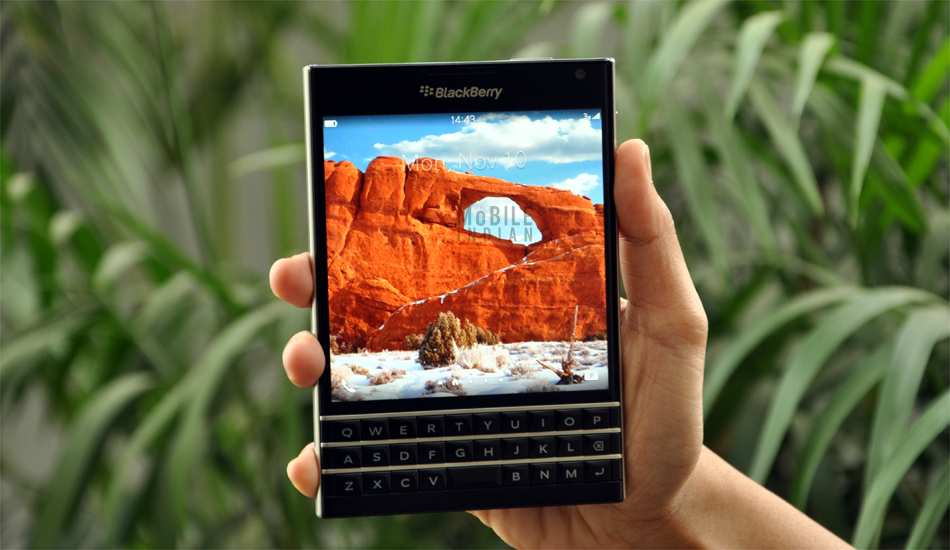 The highlight of BlackBerry Passport's design in undoubtedly its three row QWERTY keypad. There is ample space between the keys and the keys are so constructed (made like triangles with a sharp raised height) which ensures that you type the intended letter. The quality of the keyboard is also of top notch and is build to last long. But the story of keypad doesn't end here; since it is responsive to touches, you can scroll through pages by just sliding your finger over the keyboard; so virtually there is no need to use the screen.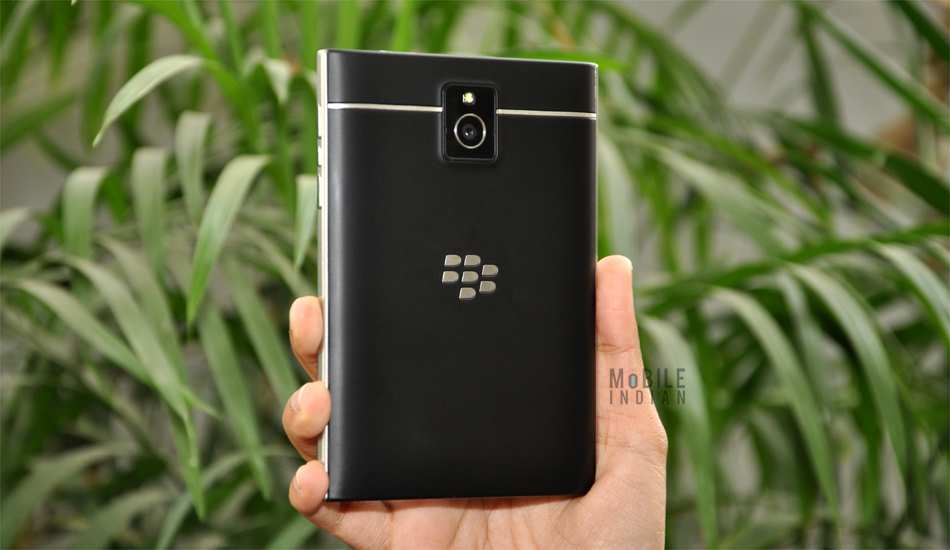 The sides have thick metal protection which gives confidence of its lasting nature. In the right side, there is a key to activate BlackBerry Assistant (just like Apple's Siri) which lies in between volume rockers. The power button and the 3.5 mm jack are at the top. The bottom panel is so flat that you can make the phone stand straight and it harbours the micro USB cum charger port.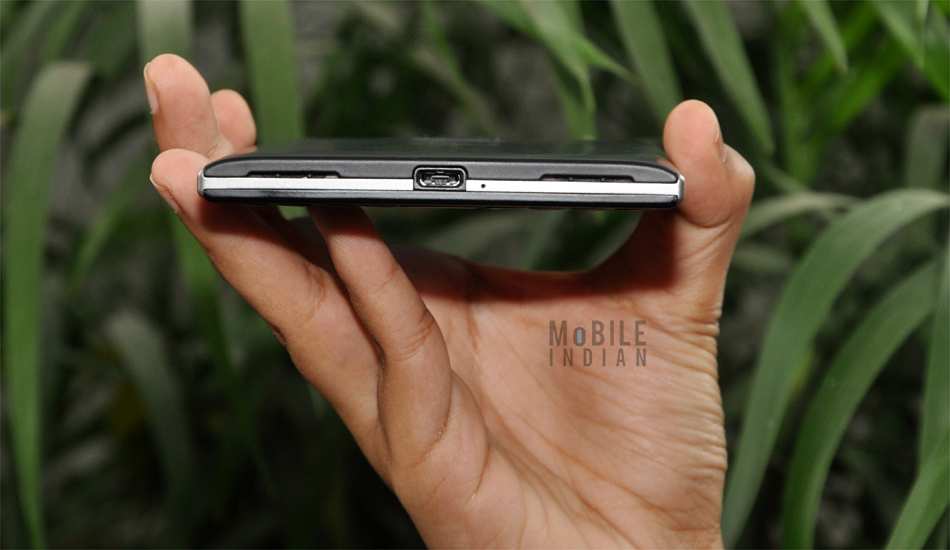 The back panel of BlackBerry Passport is made in plastic but has a rubberised finish and thus is not slippery and is extremely comfortable to hold it despite its odd size. The rear cover is though not entirely removable. The upper portion of the rear cover of about 2mm is removable and it harbours the SIM and micro SD card slots.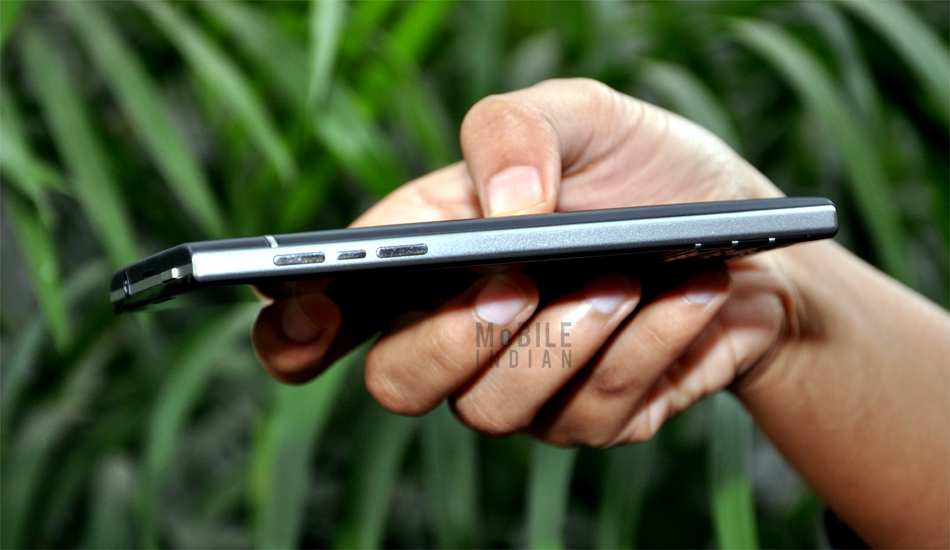 The classic BlackBerry logo is in the middle of rear panel; there is no other annoying writing in the panel (which should be imitated by other manufacturers who often write so much that the handset itself looks like a demo unit).
To sum up, the BlackBerry Passport is nothing like any other smartphone (not even LG Optimus Vu). Despite its unconventional shape, the Passport is quite easy to handle and is a beautiful handset.
Display
The odd 4:3 size means that the display to comes in the same unconventional size. It has its own advantages as well as disadvantages. To start with the positive aspects, the 4.5 inch display of BlackBerry Passport actually have much more real estate than other such devices, reason being that displays are measured diagonally. In conventional rectangular smartphones though the display is longer but not that much wider.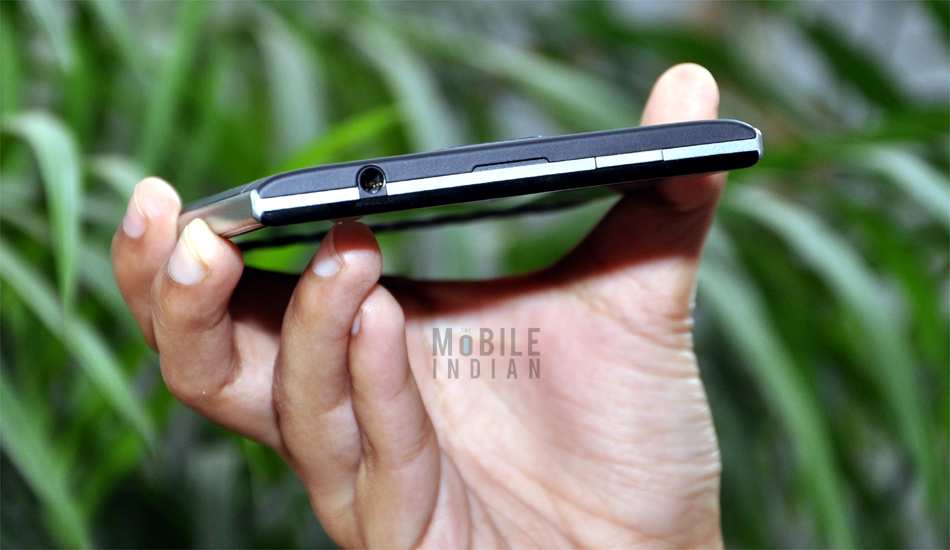 The extra real estate mean that you have much more space for surfing and working on document. However, videos and apps were developed for 16:9 ratio and thus looks odd. Certain apps (especially games) would infact won't run in this phone but more about that in the performance segment later.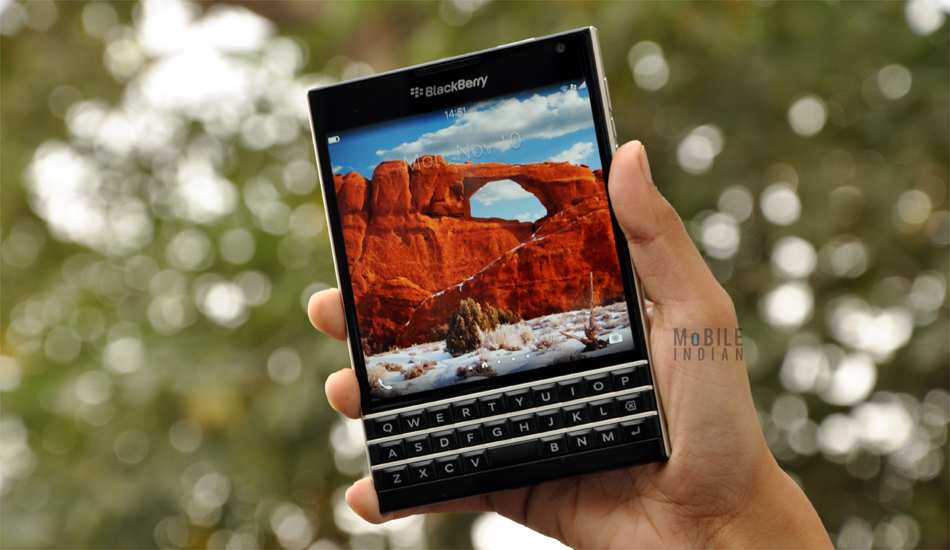 Coming to the display quality, the screen has Corning Gorilla Glass 3 protection and does not get scratches easily. This IPS LCD display has also superb 1440×1440 pixels resolution and thereby offering huge 453 ppi pixel density. The screen has also 10 finger touch support and it does not attract that much of smudges or fingerprints. However, the brightness levels are not that high as compared to its competitors.
At highest brightness, the phone can easily be operated outdoors. There is option to adjust the colour setting including saturation and white balance which can be used for optimal view as per surroundings. However, there is no auto mode which is quite common to phones these days.
Camera
The BlackBerry Passport comes with a 13 megapixel rear camera with auto focus ability and optical image stabilization feature. There is an LED flash in its rear panel too. While in the front, the phone features a 2 megapixel camera.
BlackBerry has armed with plenty of features like HDR, Timeshift, Burst, Panorama, Face detection, video stabilization, and Geotag. It has Auto, Action, Whiteboard, Night, Beach/ Snow scene modes. There is a timer and HDR options too. Videos can be captured at maximum 1080p at 60 frames per second.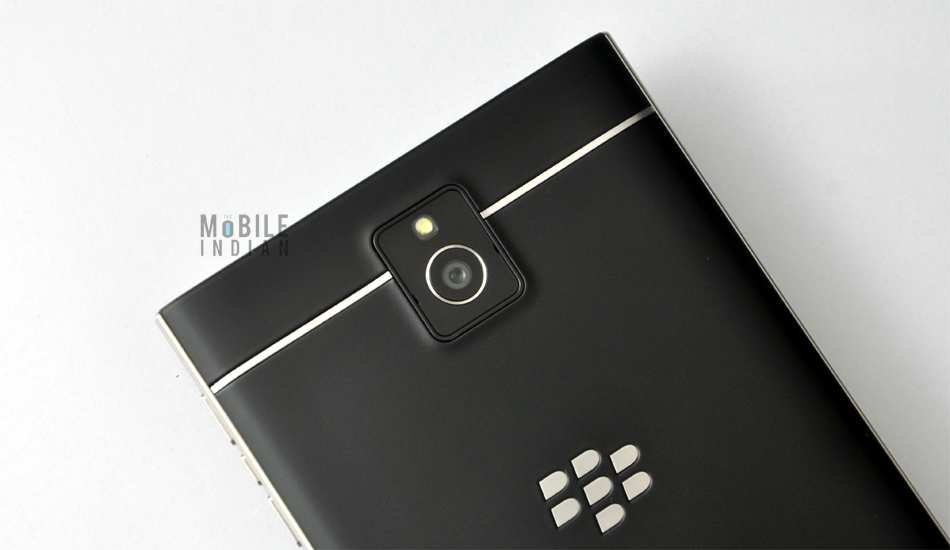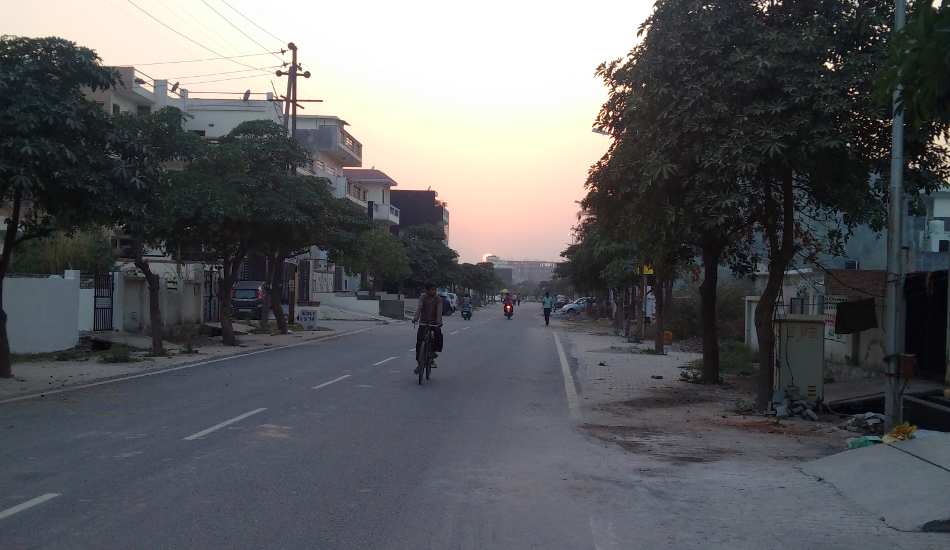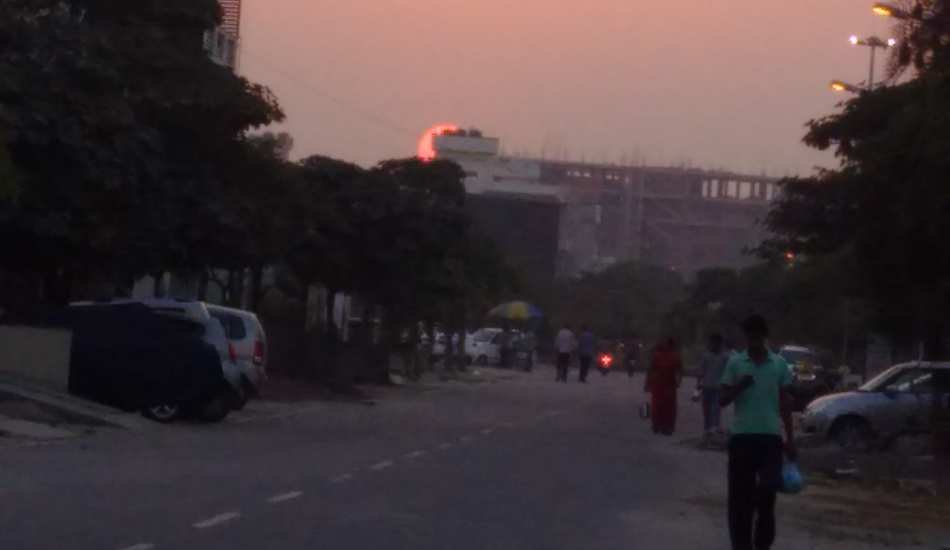 So in a nutshell, the BlackBerry Passport has plenty of camera features needed for an average mobile phone user. However, as a flagship device, it is way behind its competitors some of whom now offer even 4K video shooting facility.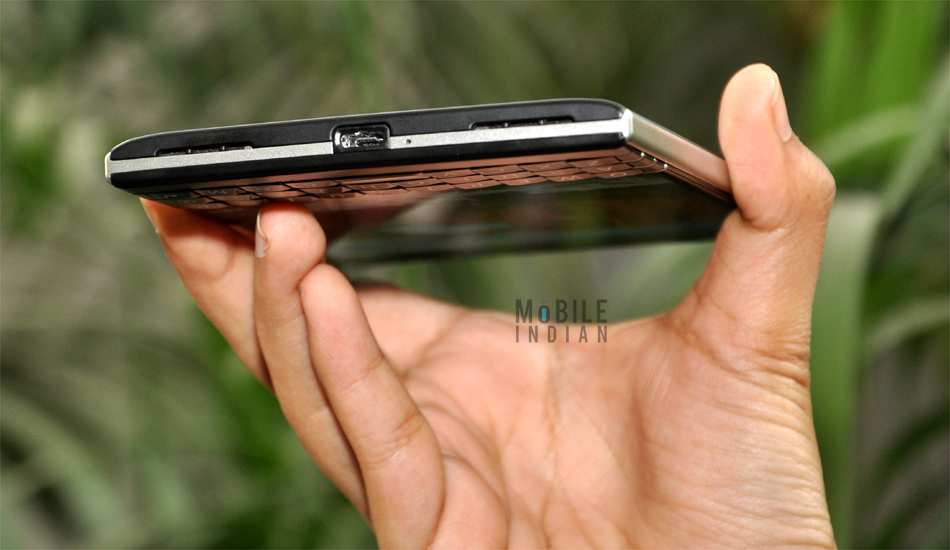 In auto mode, the Passport is in pains to focus on objects. It does not have though any issues in capturing colours and the output in low light is appreciable too.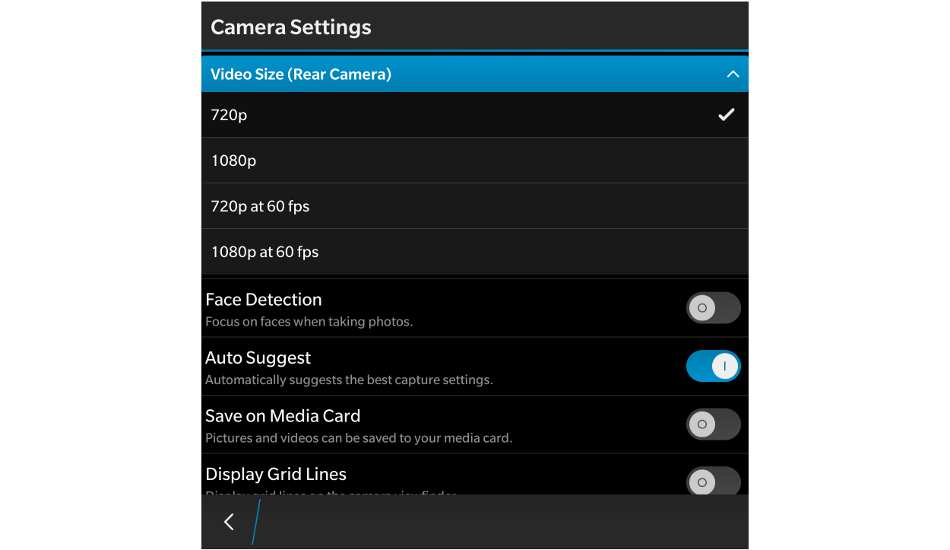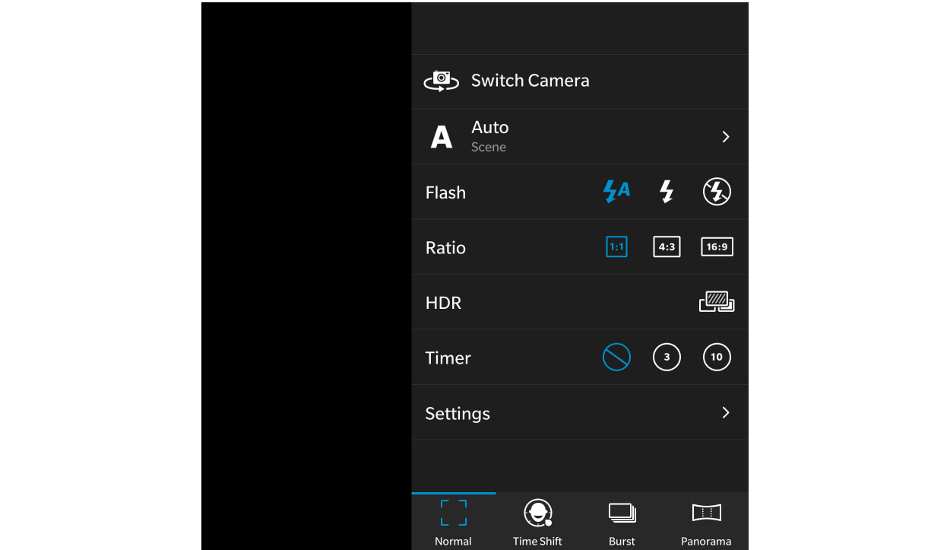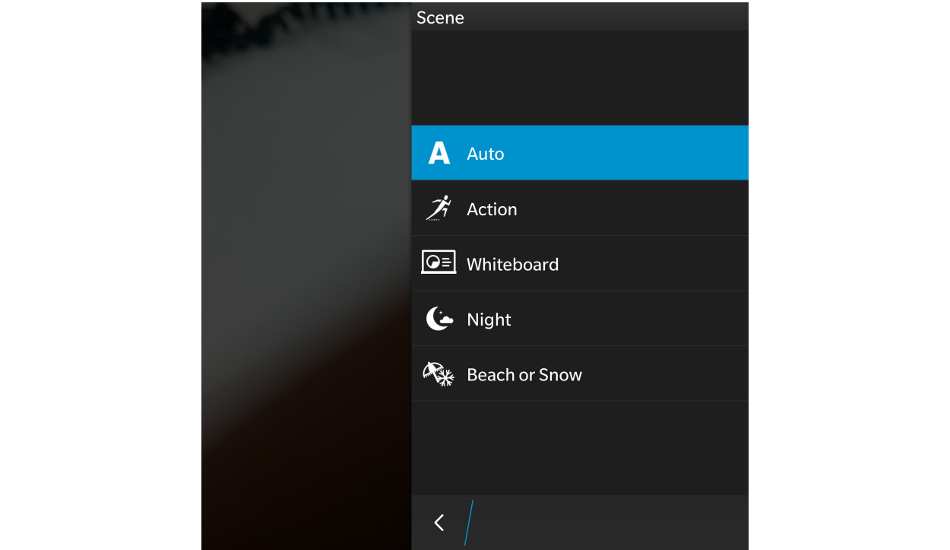 Undoubtedly, there are much better camera phones in its price point.
User Interface and Performance
BlackBerry has armed with all that necessary to make Passport competitive. It has the Snapdragon 801 chipset comprising 2.26 Ghz Krait 400 quad core processor. To help the processor there is 3 GB RAM and Adreno 330 GPU. The same combination can be found in other flagship devices of BlackBerry's rivals.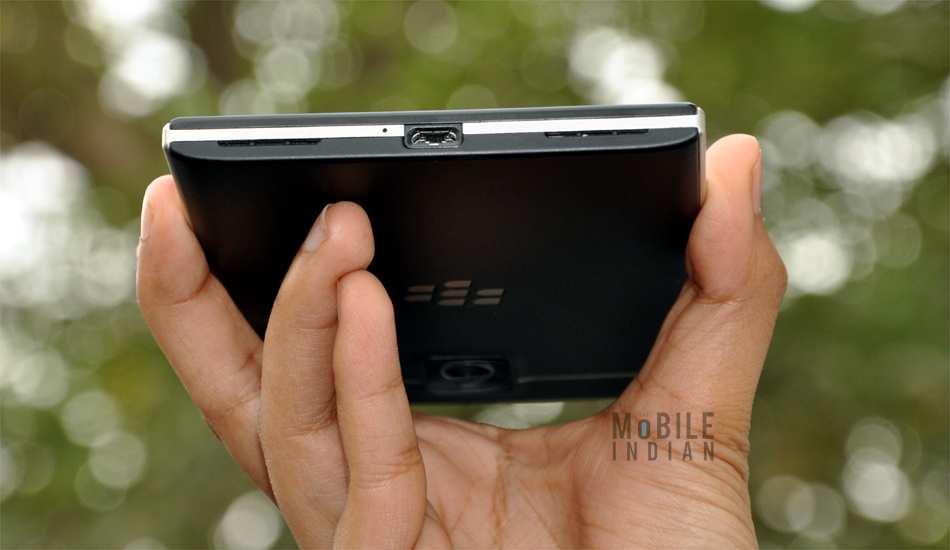 Clearly, hardware wise, the phone offers the best that a smartphone has to offer these days. However, due to its odd 4:3 aspect ratio, some games and apps won't run properly. For instance, I was perplexed to see its struggling to run the GT Racing 2.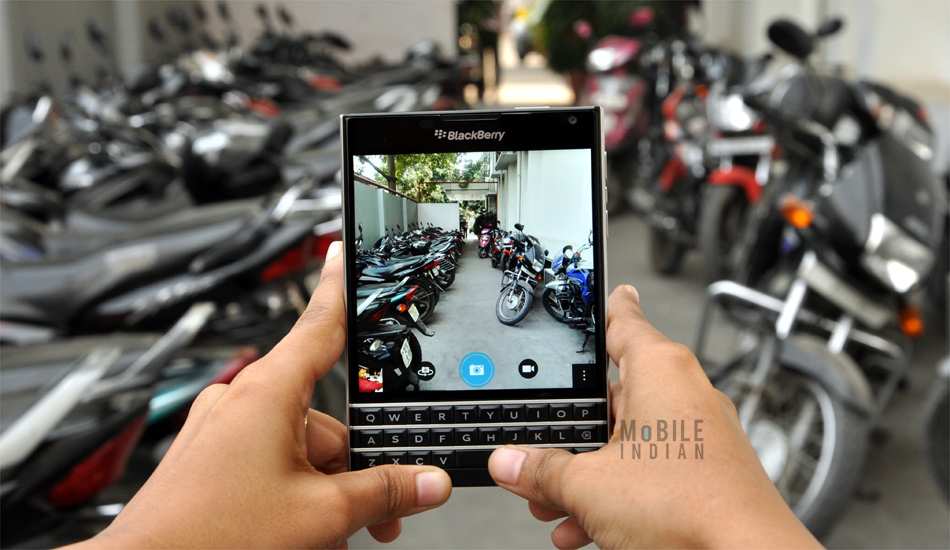 The BlackBerry Passport has the latest BlackBerry 10.3 version and it has a pretty different UI than what you have seen in the Android phones. Basically, it depends on a lot of gesture. Note that there is no home, return or recent tab that is synonym with Android smartphones. To start with to exit/minimise any application, you need to swipe from the bottom. Swiping up from the top will bring up the quick setting through which you can quickly go to the setting page. Swiping to the right will end you up in the app page while if you continue to swipe to the left, at the extreme left you will find the BlackBerry Hub that gathers all you messages including that of your emails and social network feeds, calls, and phone messages in one place.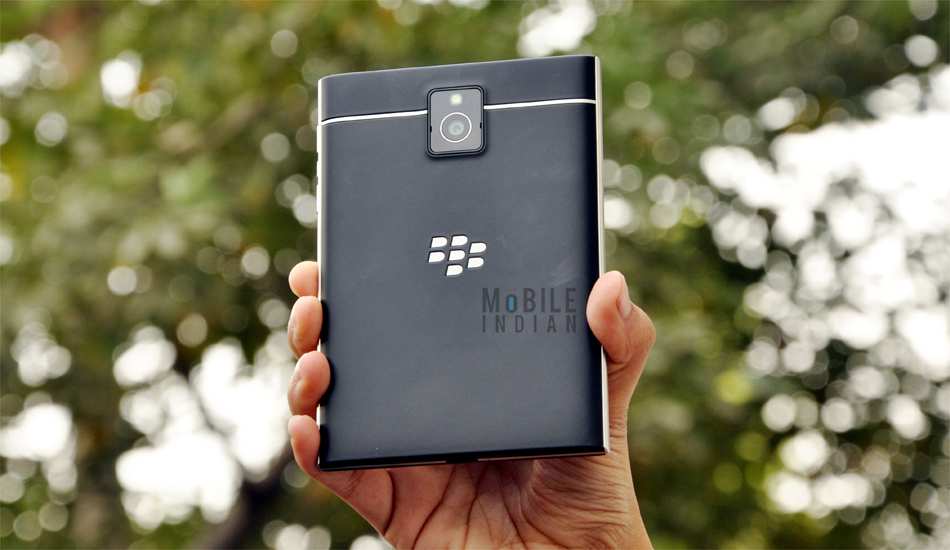 A call icon is located in the left bottom corner while a camera icon is at the top bottom corner. The volume rocker is on the right hand side and between the up and down volume keys lies a physical button that let you quickly start the BlackBerry Assistant. The Power button is at the top.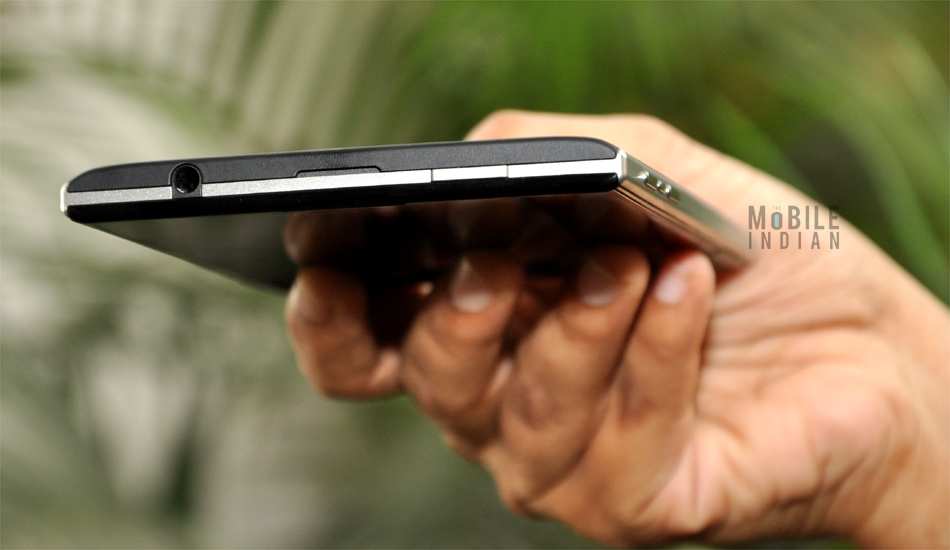 In a nutshell, the BlackBerry UI is different than the Android version but is not that different that you will feel all at sea. Once get habituated, I am sure you are going to love this interface more than the Android version.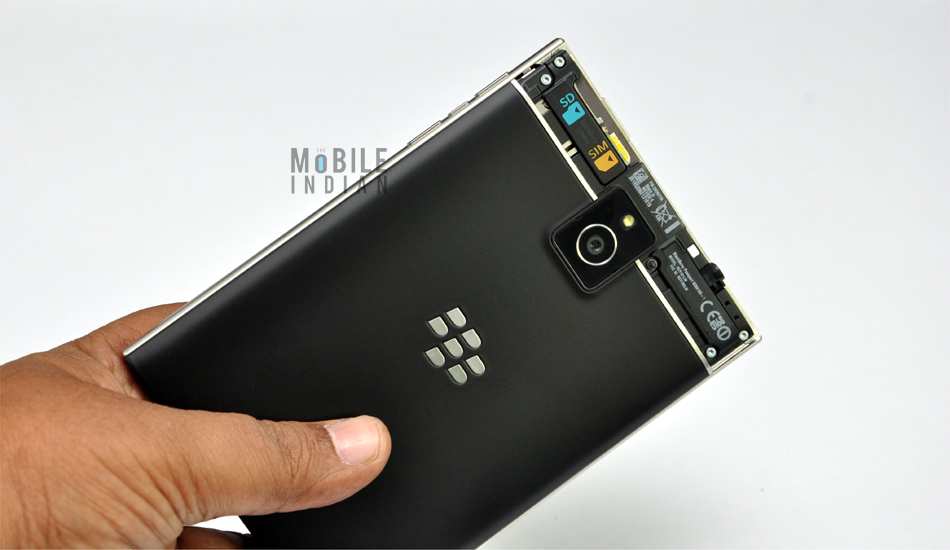 The Passport has a huge 3450 mAh Li-ion battery. BlackBerry claims it to offer about 23 hours of talktime over 3G network which is pretty good. In our case, the phone mostly run for about a day with continuous WiFi or data connection.
Images by Sushil Kumar