Compact flagships haven't been a thing for a while now except the high-end iPhone Mini series. For Android, there are a very limited number of options when it comes to phones that are power packed but are also small in size. To solve the issue, Asus came to the rescue and launched the ZenFone 8 a while back. The same device has now launched in India with the moniker Asus 8Z at Rs 42,999 and it has some neat tricks up its sleeve. Let's talk about it in detail in our review of the Asus 8z.
Design
The design of this smartphone is something we don't get to see nowadays. It comes in a compact size and has a screen smaller than 6 inches. This is the perfect size for people who want a smartphone that isn't too big and is also isn't too small at the same time. There are two colours available for the Asus 8z and we got the black one for review.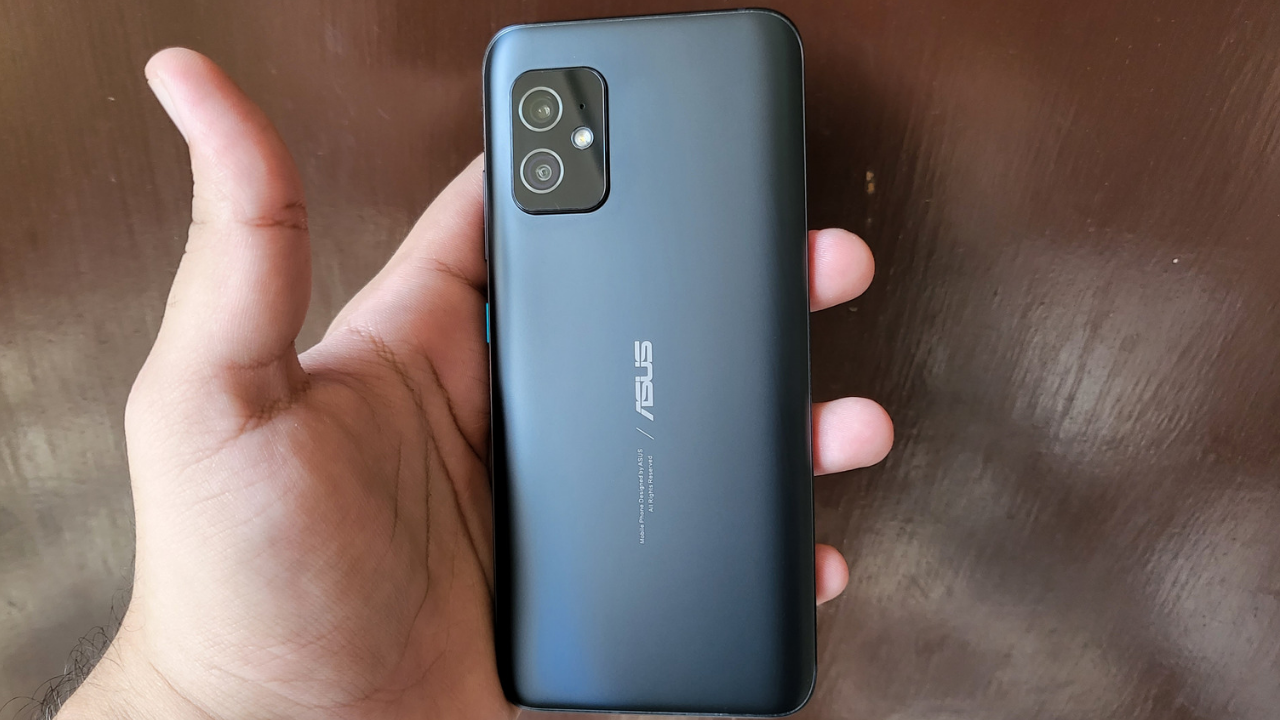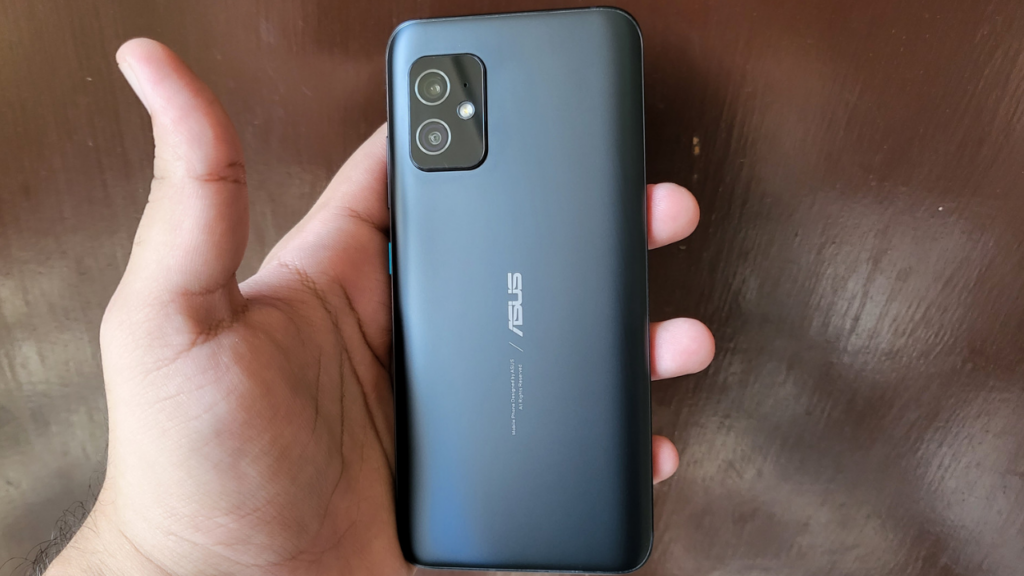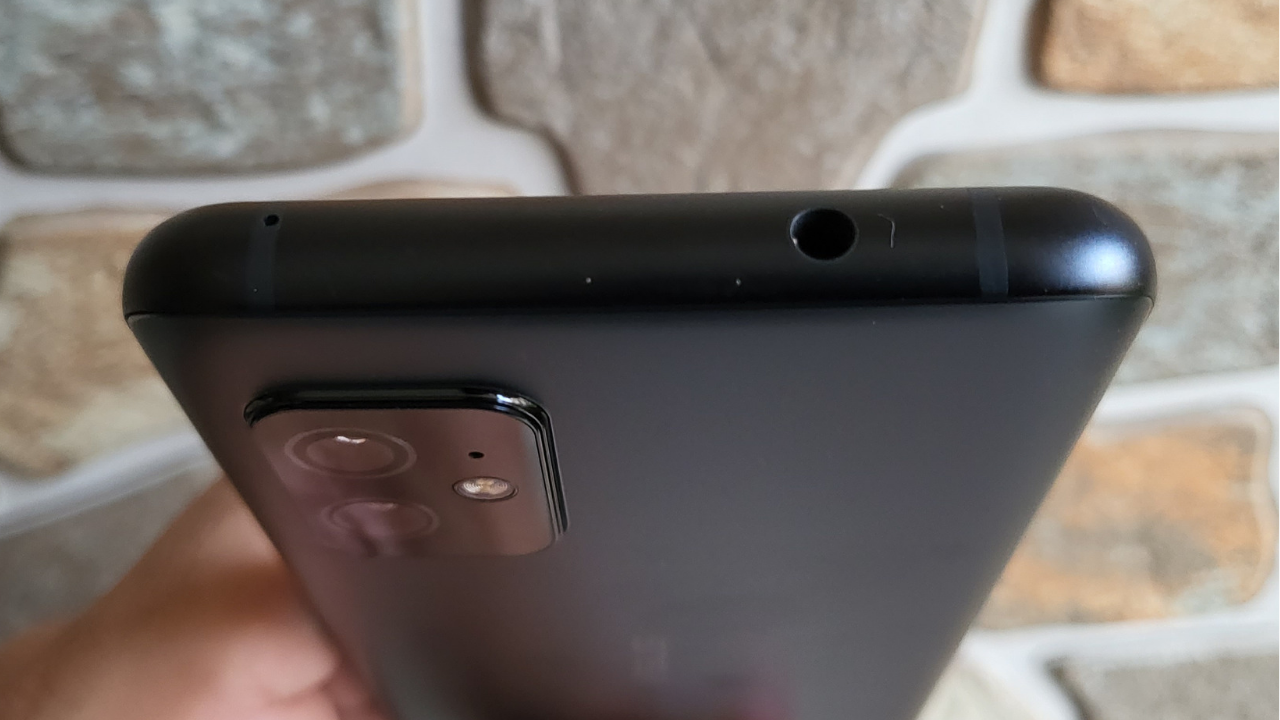 This size was once standard across devices if we talk about phones that were launched 5-7 years back. So holding such a small device in hand was a refreshing feeling. The entire frame is made of aluminium that is fused with a curved back panel which melts into the frame at the edges. The device does have a premium feeling in hand.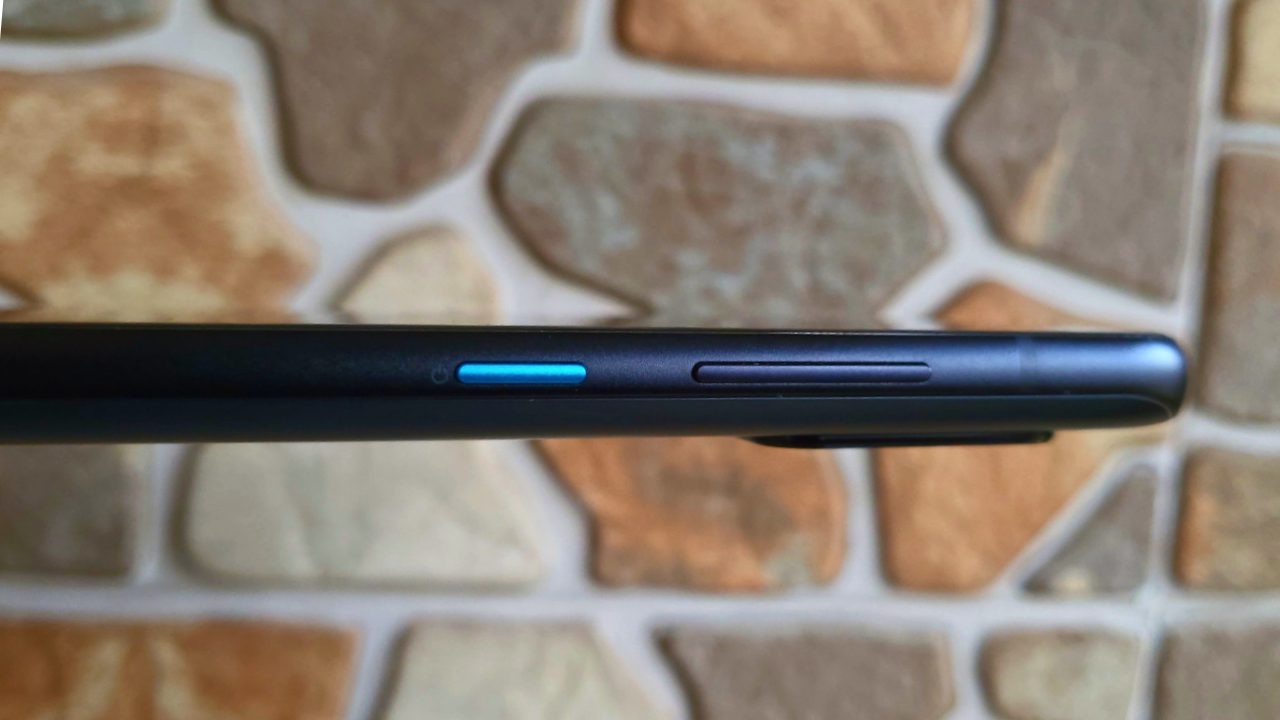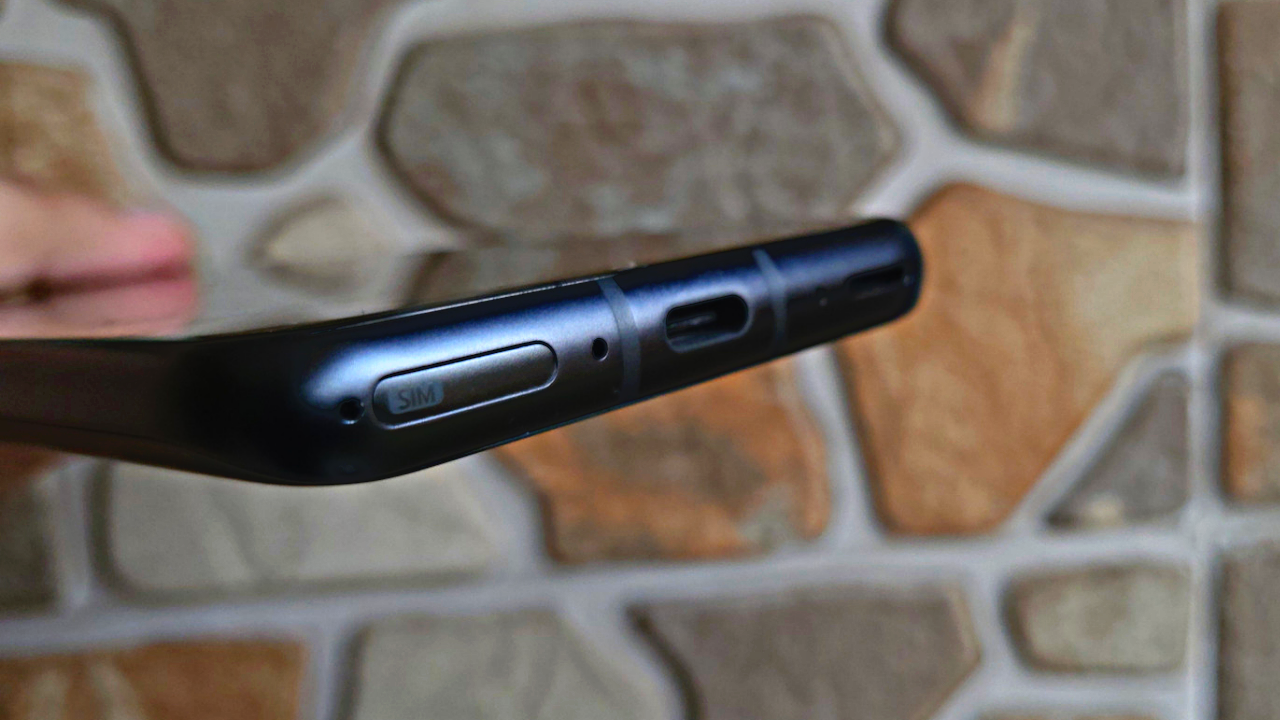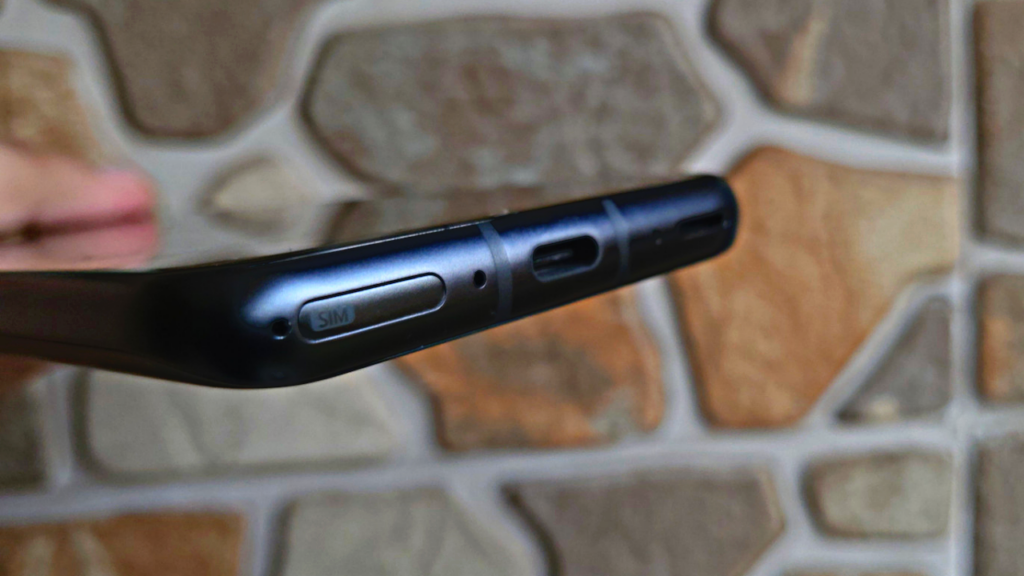 It has the volume and power buttons at the right. One noticeable design element I really liked about this one is the blue accent power button. The buttons felt very tactile and clicky. Along with this, this might be one of the very few phones, or rather I should say flagship phones, that comes with a 3.5mm headphone jack at the top.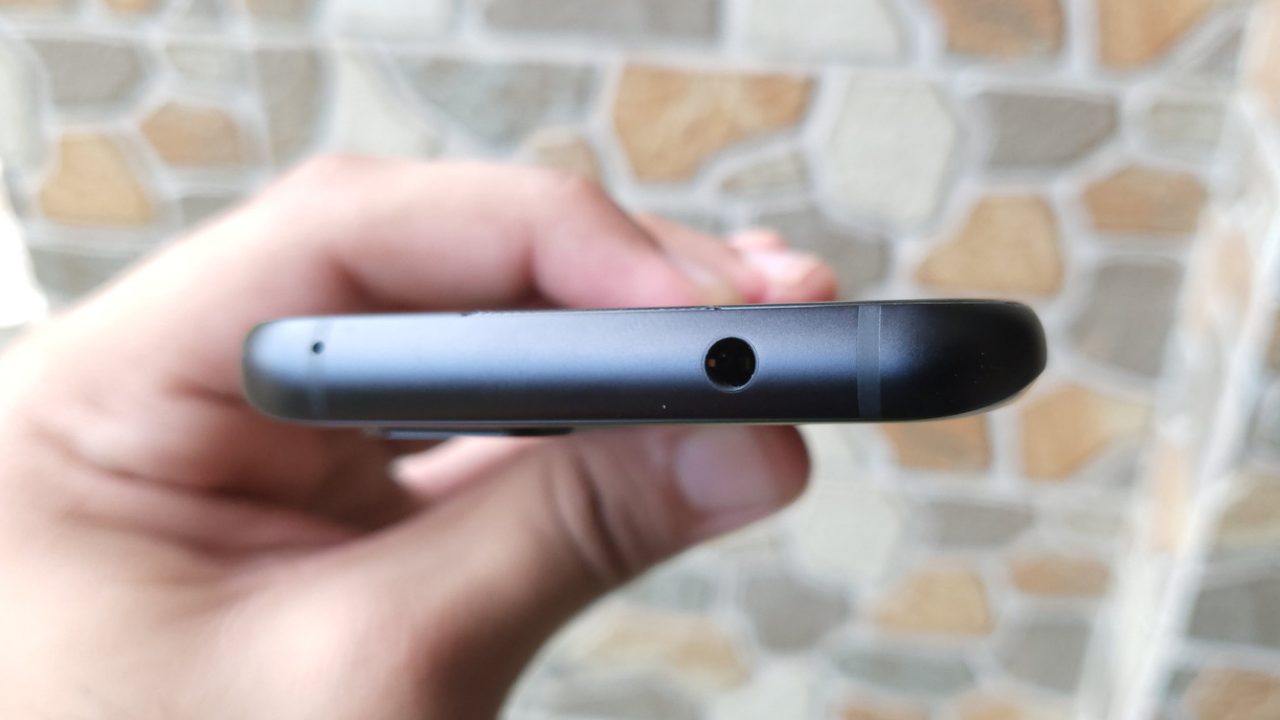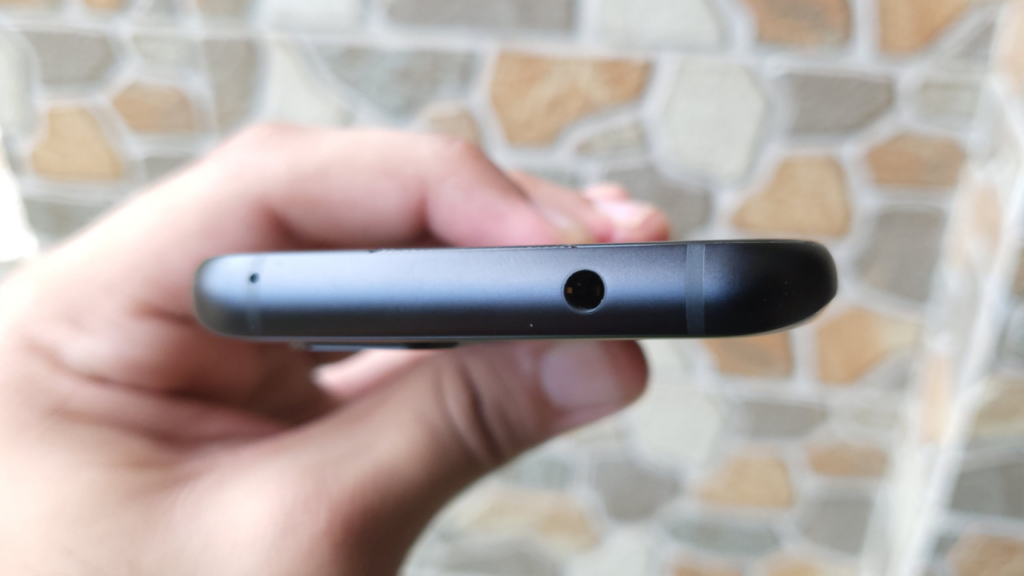 At the front, there's a punch-hole selfie camera at the top left while at the rear, there are two cameras. For some reason, the camera array isn't positioned in a symmetrical manner with the frame which looks kind of odd. Even the front camera isn't symmetrical with the display corners. This looks a bit odd at times but you'll get used to it over time and it isn't a major issue. The phone is also IP68 water and dust resistant.
Display
The Asus 8Z sports a 5.9-inch E4 AMOLED panel sourced from SAMSUNG. It's a full HD panel with 240Hz of touch sampling rate, 120Hz refresh rate, 1100 nits of peak brightness and 445 pixels per inch. The display also has support for HDR 10+ format. The panel even supports DC dimming and one can choose between 60Hz, 90Hz or 120Hz of refresh rate.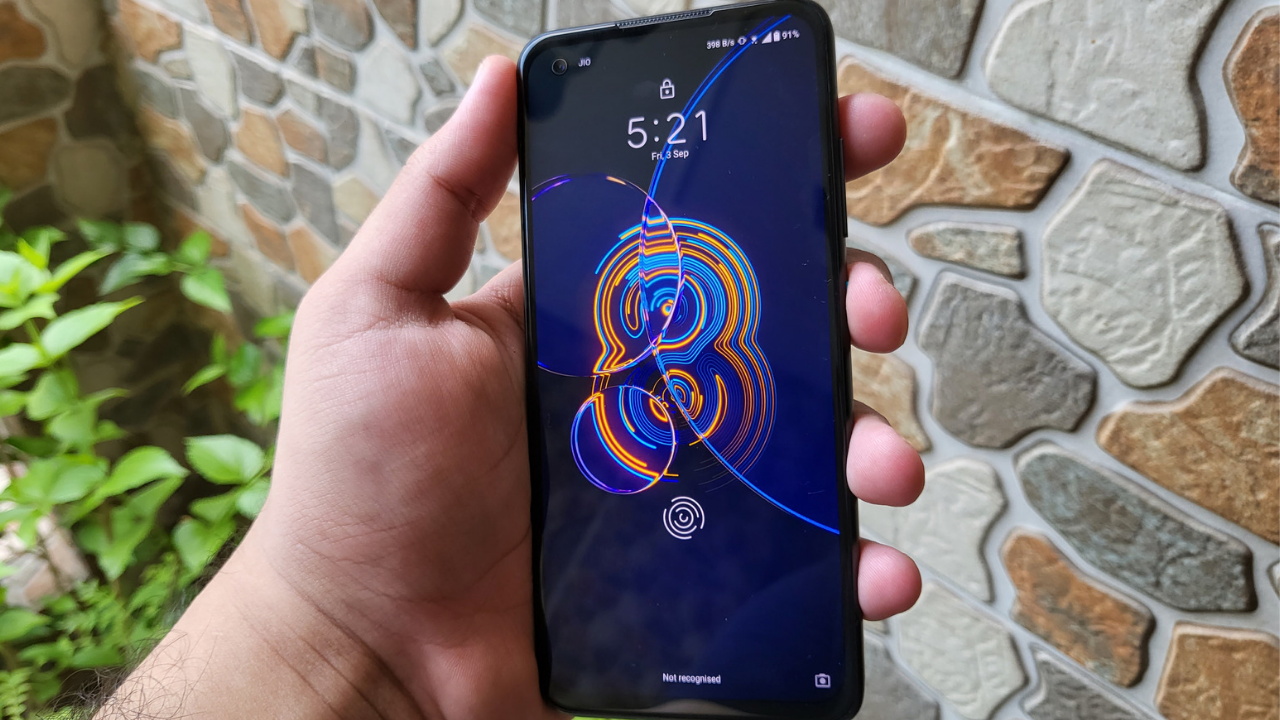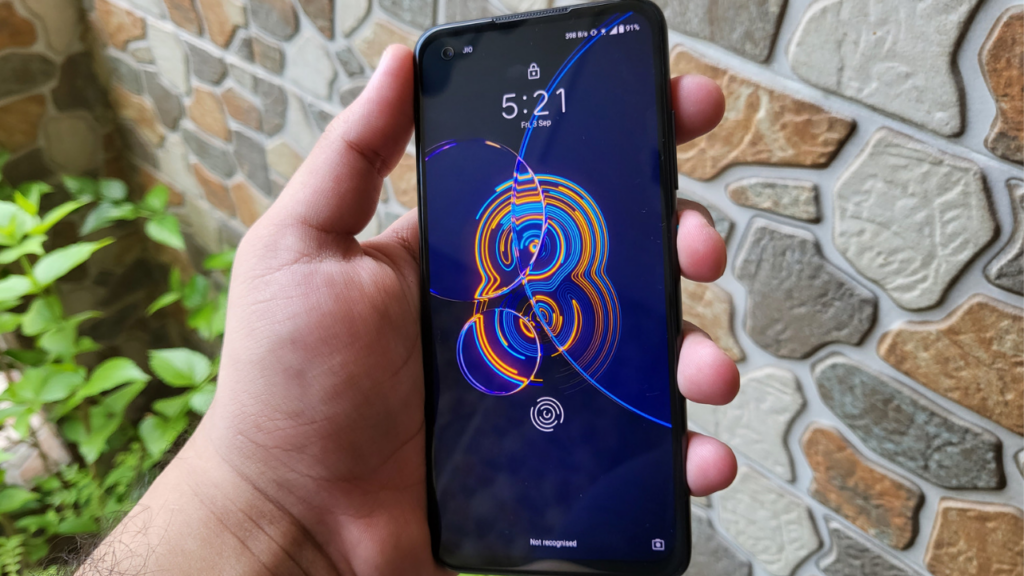 It is further protected by Gorilla Glass Victus. It is such a small screen that you can reach every corner of the display with one hand. But one thing that bothered me a bit was that the bezels aren't uniform at the top and bottom. Once your eye catches it, it becomes unnoticeable at times.
As good as the display looks on paper, it doesn't really convert to real life. While it is a flagship display, there are certain issues that I faced with the display with not one but two units. First, some grey lines were clearly visible on a grey background which seems to be a calibration issue and can be solved with an update.
The second is a touch calibration issue where I couldn't tap on UI elements that are placed left to the punch hole. While dragging the notification panel from the same position worked fine, which means it wasn't an issue with the panel. To verify the issue, we even got ourselves a replacement unit to check if it was a problem with the unit we received earlier, but unfortunately, both the units had the same issues.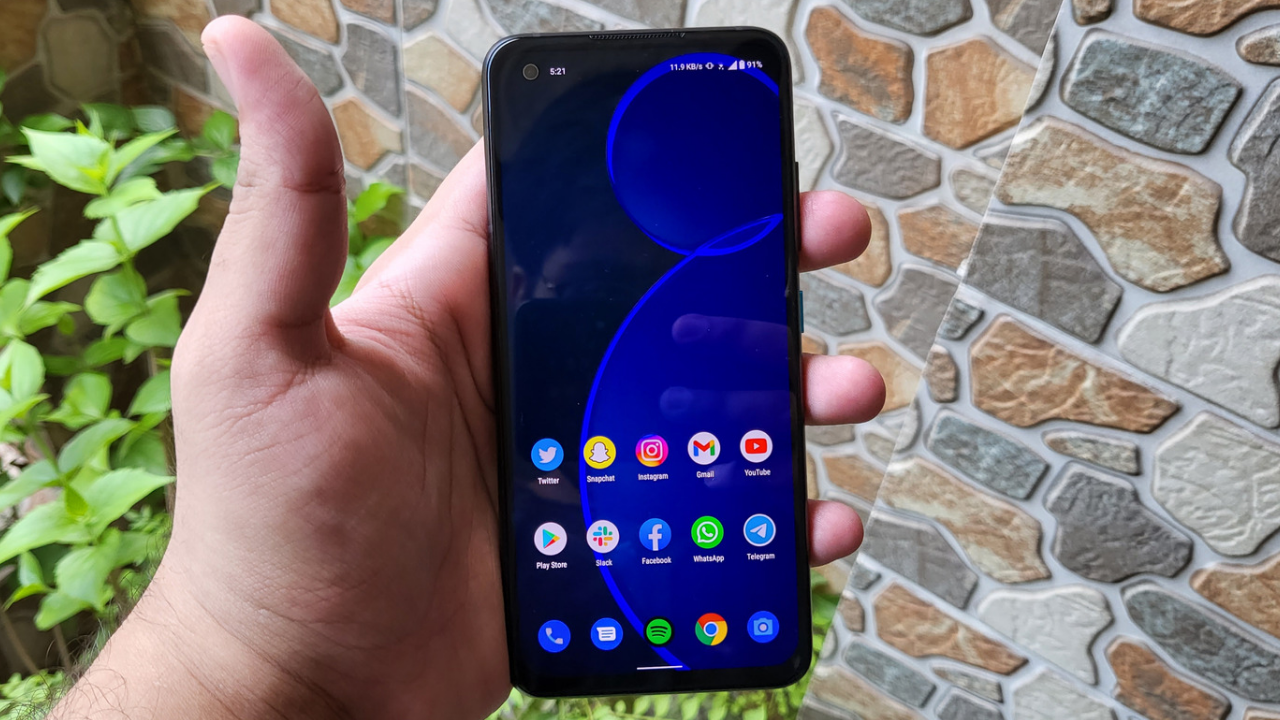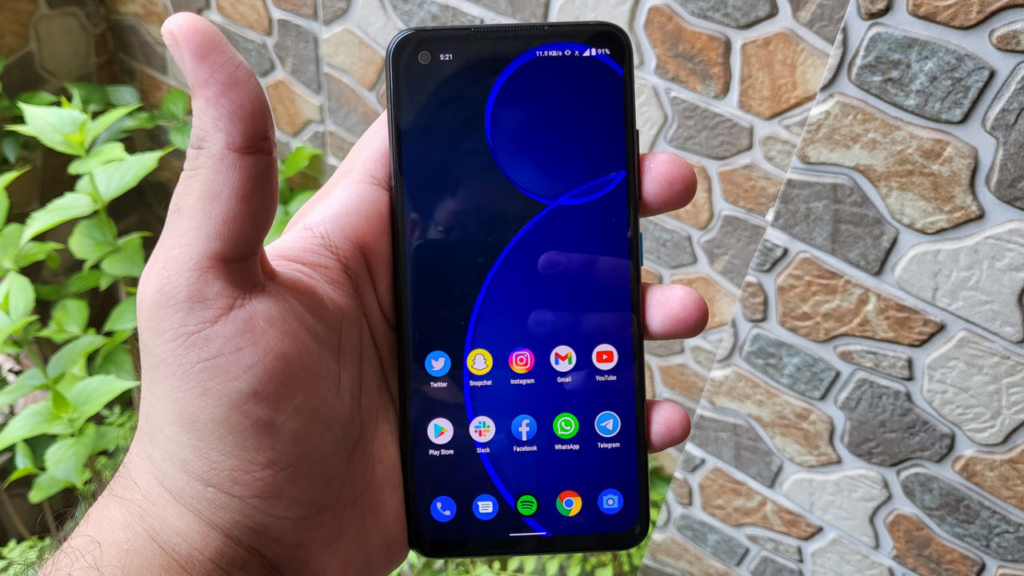 The next software issue in line is related to the refresh rate and colours. When set to Auto, the refresh rate hardly ever switches to 120Hz and keeps hovering between 60 and 90. To use 120Hz, I had to set it to that specific option. I noticed the same issue with the ROG Phone 5 which means one won't be able to realise the full potential of the display if the software doesn't let the person do so.
And finally, the issue I faced with colours was when the refresh switches automatically when set to Auto, even the colour tone of the whole display changes. And the change is quite sudden and very noticeable, mostly with dark backgrounds.
We did receive a software update during the Asus 8Z review period but that didn't solve any of the issues I mentioned above. We'll have to check if Asus responds to this and how quick it would issue an update to solve these issues. Apart from this, the colour tone and the sharpness of the display was very good. A higher-touch sampling rate surely makes a difference while you game on this small flagship. The display gets plenty bright but could have been better indoors.
The display has an in-display optical fingerprint sensor for security. It works as intended and is quick and accurate in detection. However, it's a little high up under the display which takes some time to get used to as I am more habitual to fingerprint sensors that are placed more towards the bottom.
Performance, Gaming & Audio
The Asus 8z is equipped with the Snapdragon 888 5G chipset with 8GB of LPDDR5 RAM and up to 256GB of UFS 3.1 storage. In short, this phone is fast. Yes, it is super quick in launching apps and processing various operations. Even with 1x animation speed, the animations were quick and smooth at the same time. It's really a 10/10 in performance, be it heavy, medium or light usage.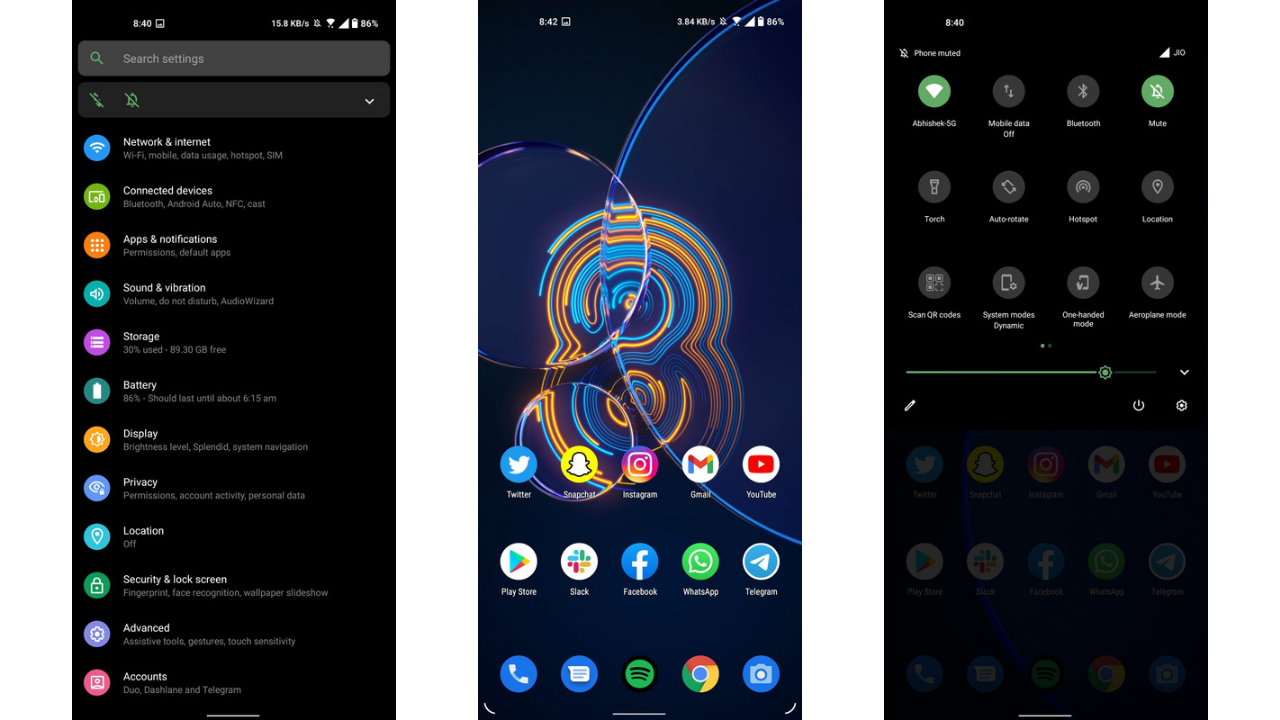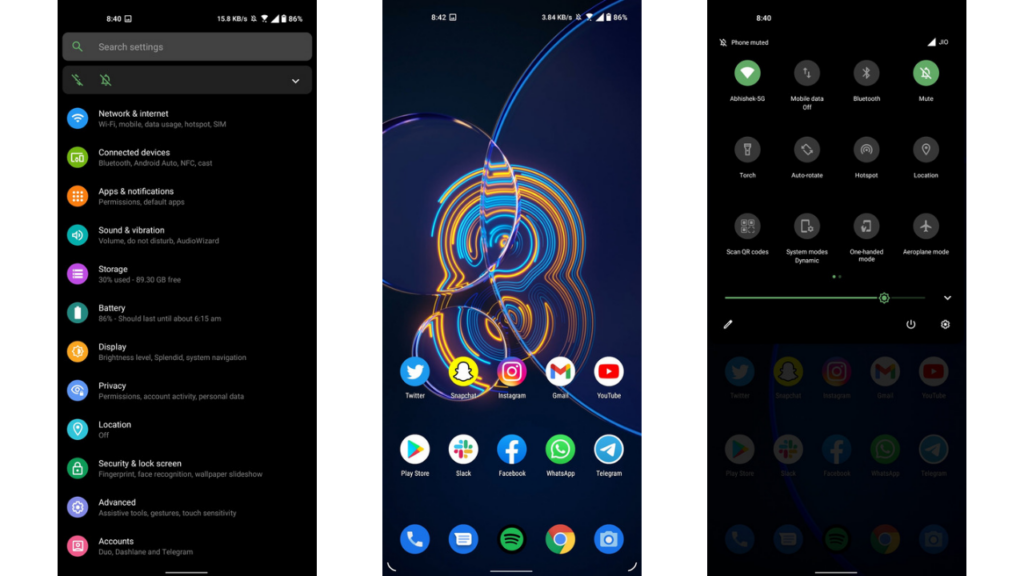 Over the course of time, I observed even the RAM Management was well done. Asus has also kept the feel and experience of the software close to Stock Android. We say close to Stock because obviously, Asus has added a bunch of its own features as well without tampering with the Stock UI much.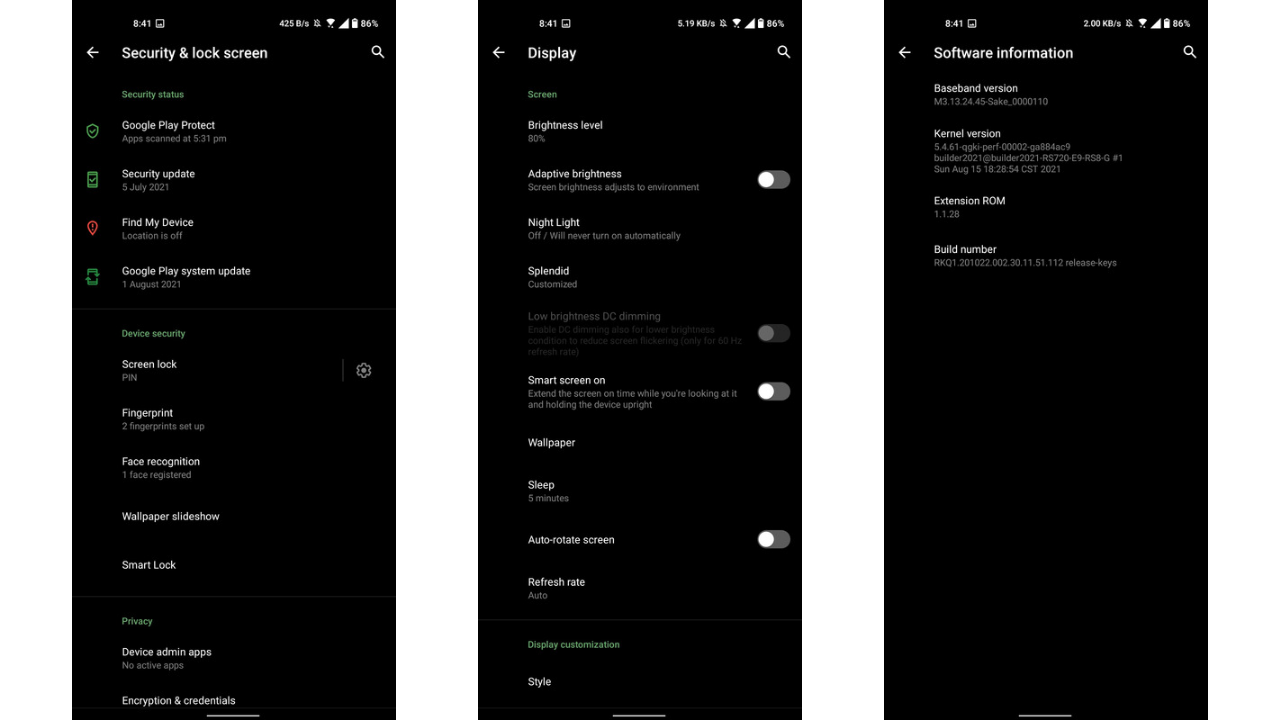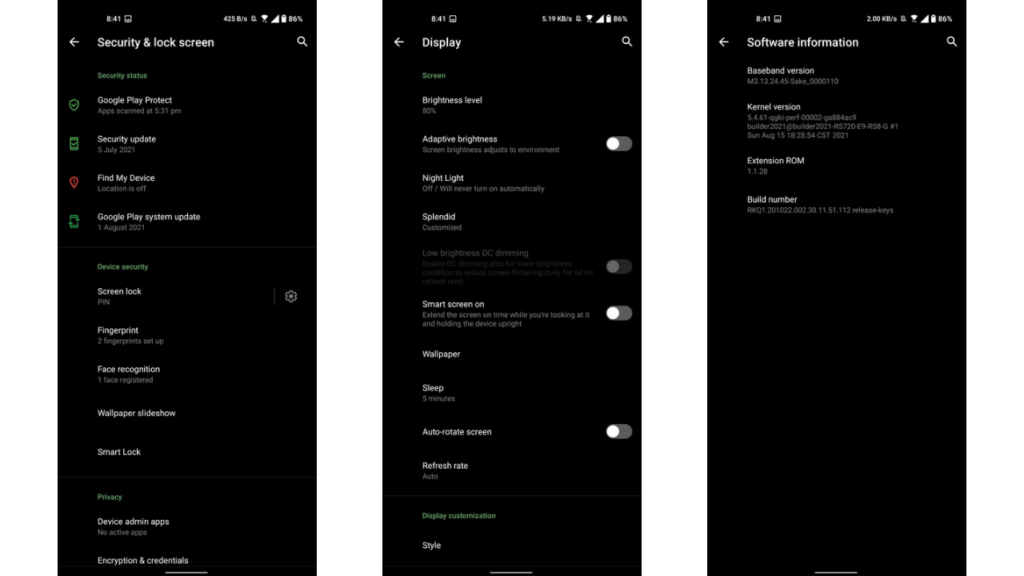 These features include the same Game Genie (dedicated gaming mode) that was present in the ROG Phone 5. Then there's a Smart Key feature through which you can map the power key to do various actions if you double-tap or long-press it. Then there are various off-screen gestures, and even a one-handed mode if you would ever need it on a phone this small. There is an Always-on display feature available as well but only has 3 clock styles at the moment. I hope Asus adds more styles in future updates.
There's also OptiFlex technology that can accelerate app launches, save power on standby and also reduce app reloads. This can be enabled for all the apps. I mainly used this feature for games and it does make a difference at times. Talking about gaming, the phone handles every game with ease. I played Call Of Duty Mobile and some other demanding games at the highest graphics on the Asus 8z during the review and there were no lag or frame drops. However, the phone did get warm at times but wasn't uncomfortable to the touch.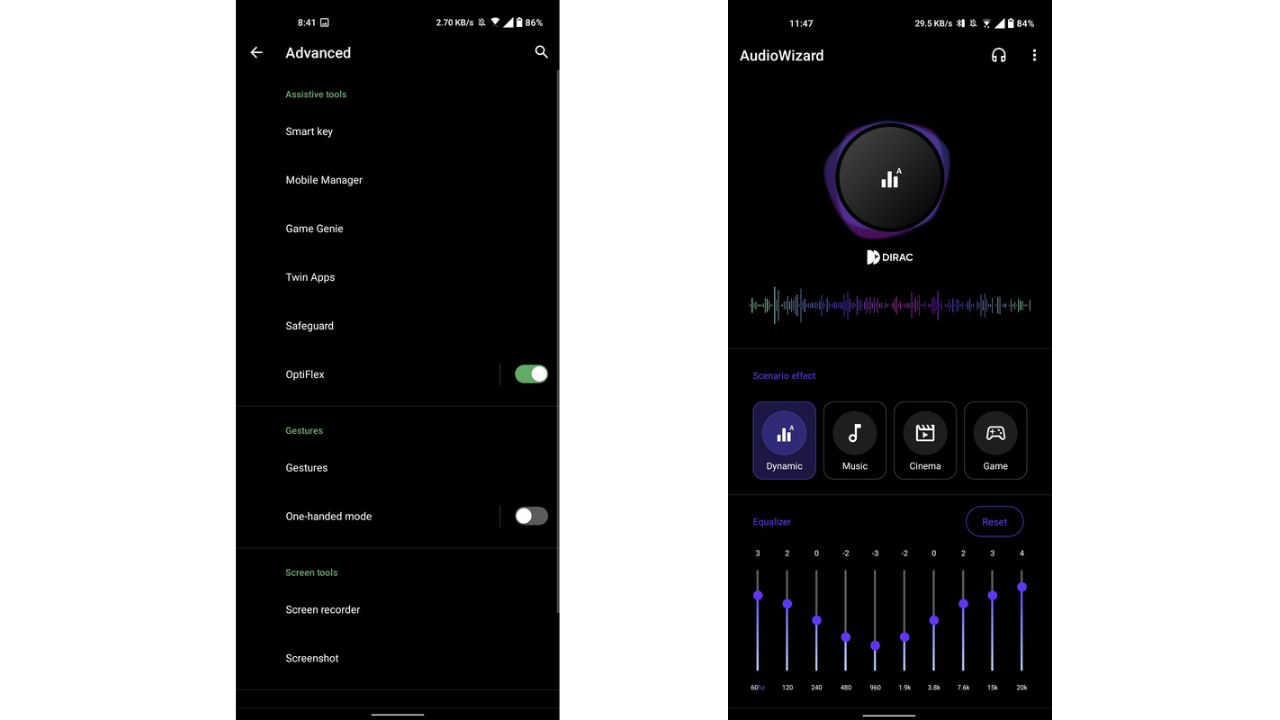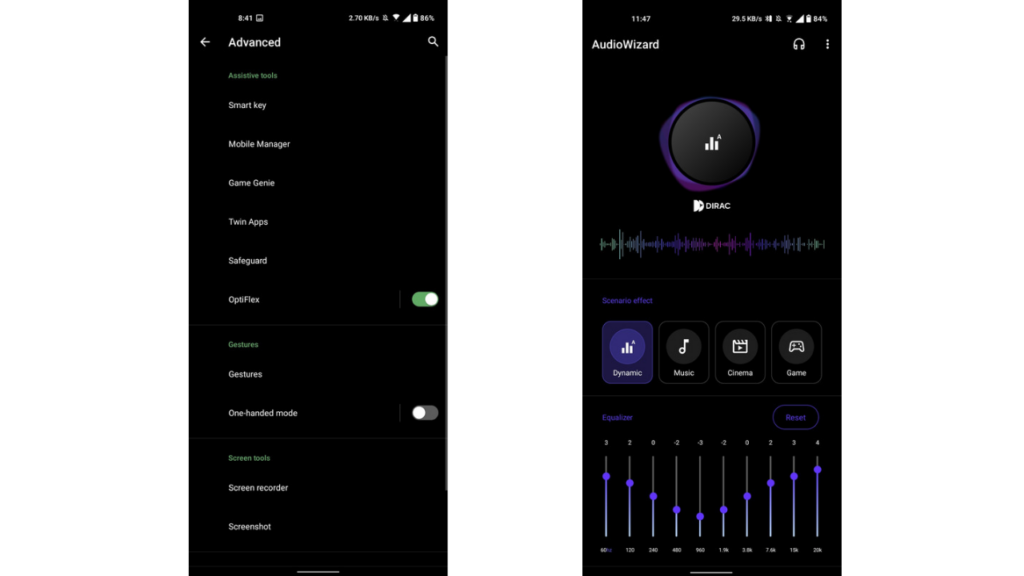 Audio on this phone is something I was surprised to experience. I loved the Magnet speakers on the ROG Phone 5 while I reviewed it. And the dual linear speakers on the Asus 8Z are basically a smaller version of those. It is powered by dual Cirrus Logic Mono AMPs. The audio jack comes with a Qualcomm Aqstic DAC for an elevated audio experience.
During our review, the speakers on the Asus 8z sounded way too good for a smartphone of this size. They can get too loud without any audio distortion and crackling. The bass vibrates the back panel of the phone and every beat can be heard while using these speakers. You can further tune audio using the Dirac AudioWizard that provides a 10-band equalizer. I often listen to music using TWS earbuds but throughout the Asus 8Z review period, I found myself using the speakers more often than I usually do. It's like carrying a small Bluetooth speaker in your pocket.
Cameras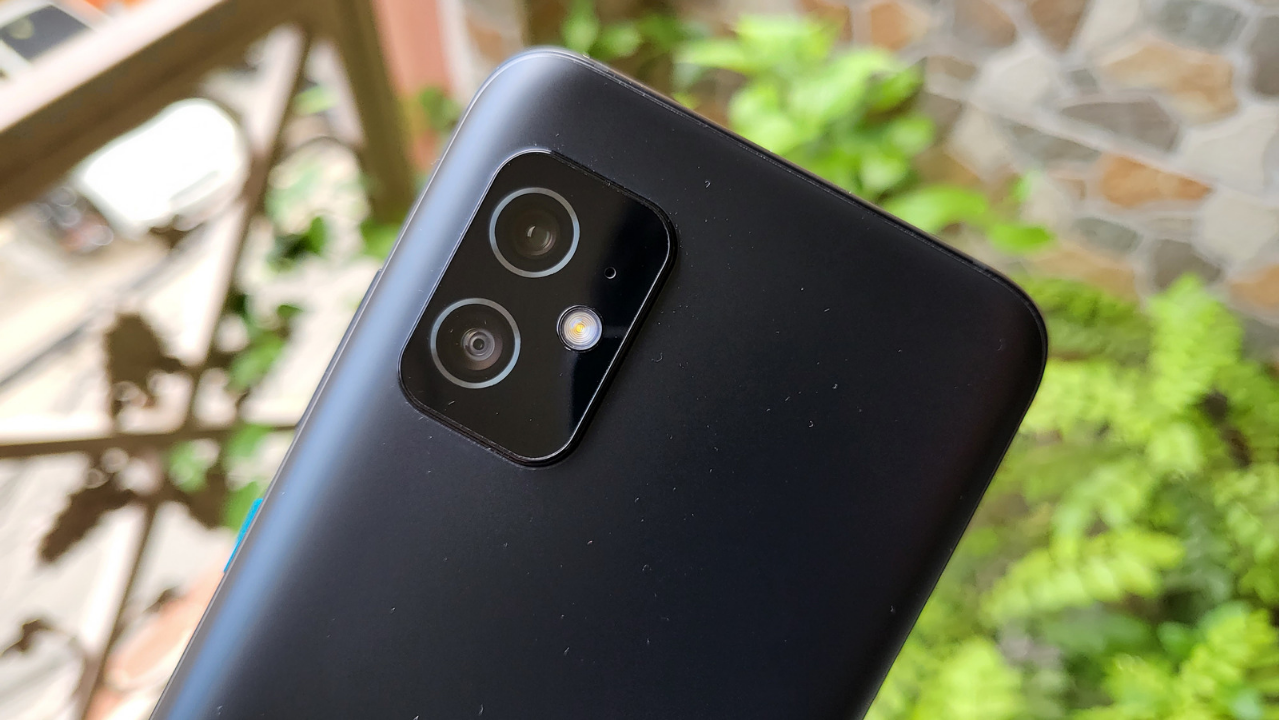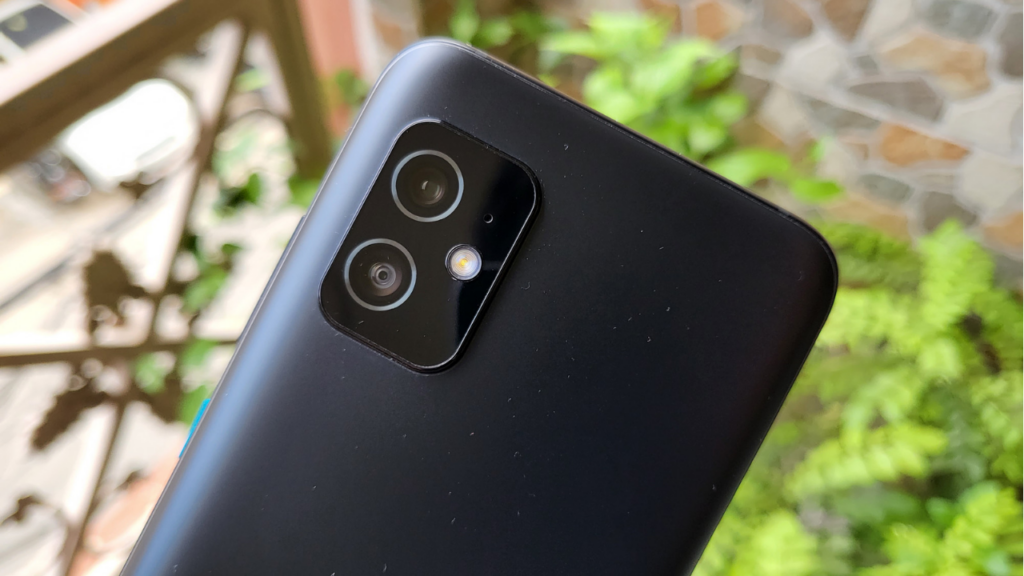 The Asus 8Z is equipped with two cameras at the rear. The 64MP main camera uses Sony IMX686 sensor with OIS which also makes it usable as a telephoto camera. The 12MP ultra-wide view camera uses a Sony IMX363 sensor with dual PDAF and it can also double as a macro camera as per Asus. On the front, there's a 12MP Sony IMX663 sensor for selfies.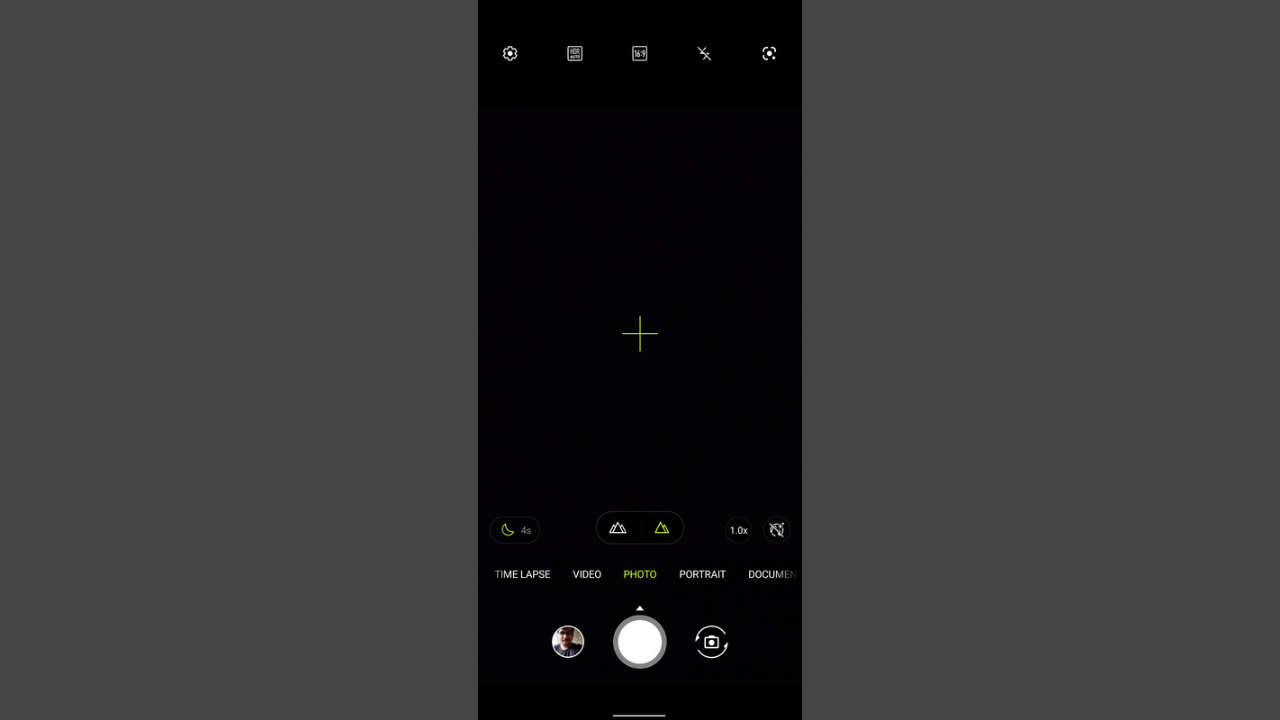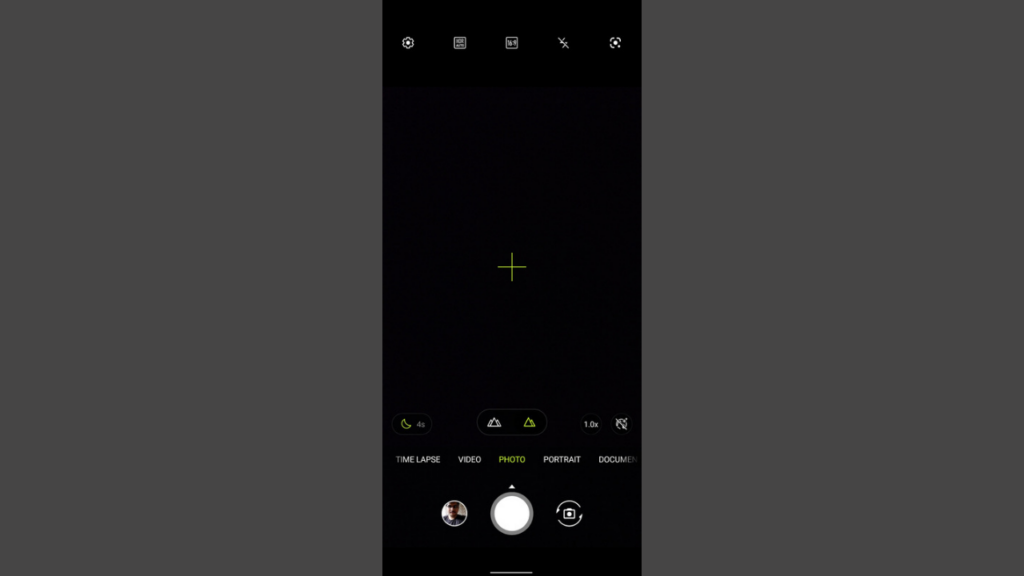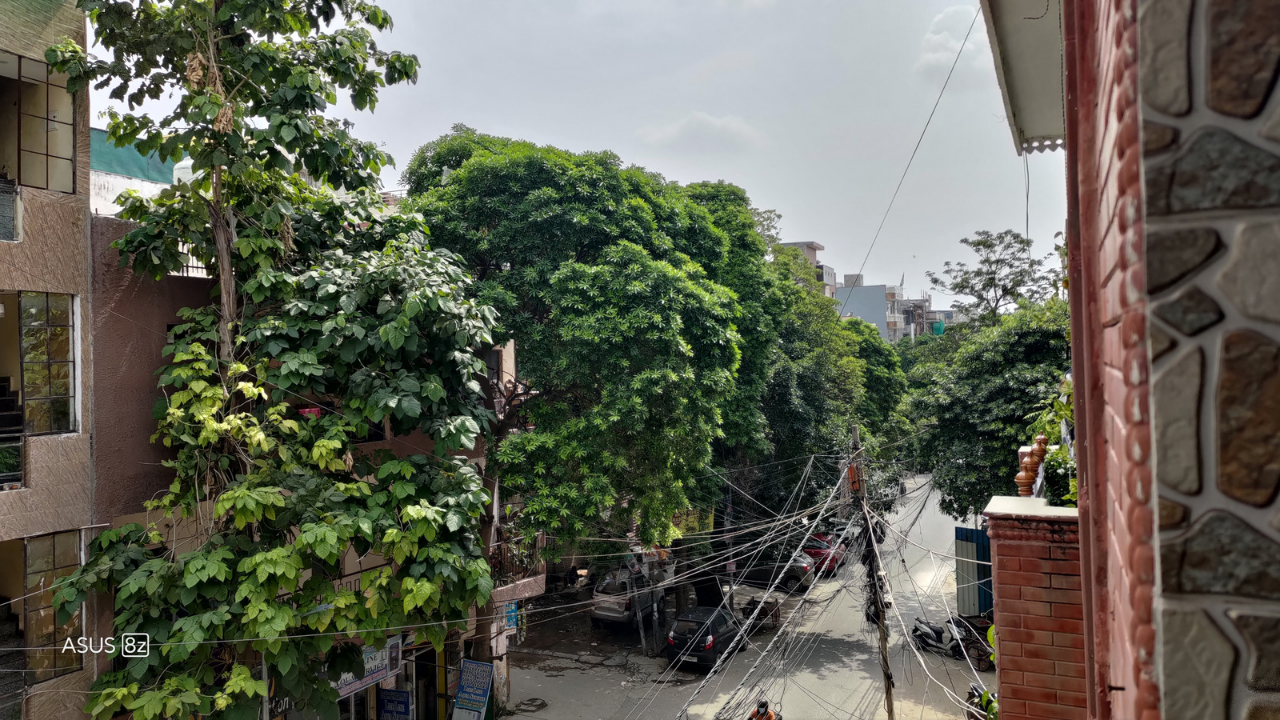 The camera app is easy to use with a clean UI and not much clutter. While taking shots outdoors, the pictures have a great amount of detail with a good dynamic range and good looking colours. The sharpness is maintained when you zoom in on a photo. The HDR is a bit overdone at times which I feel can be solved over an OTA.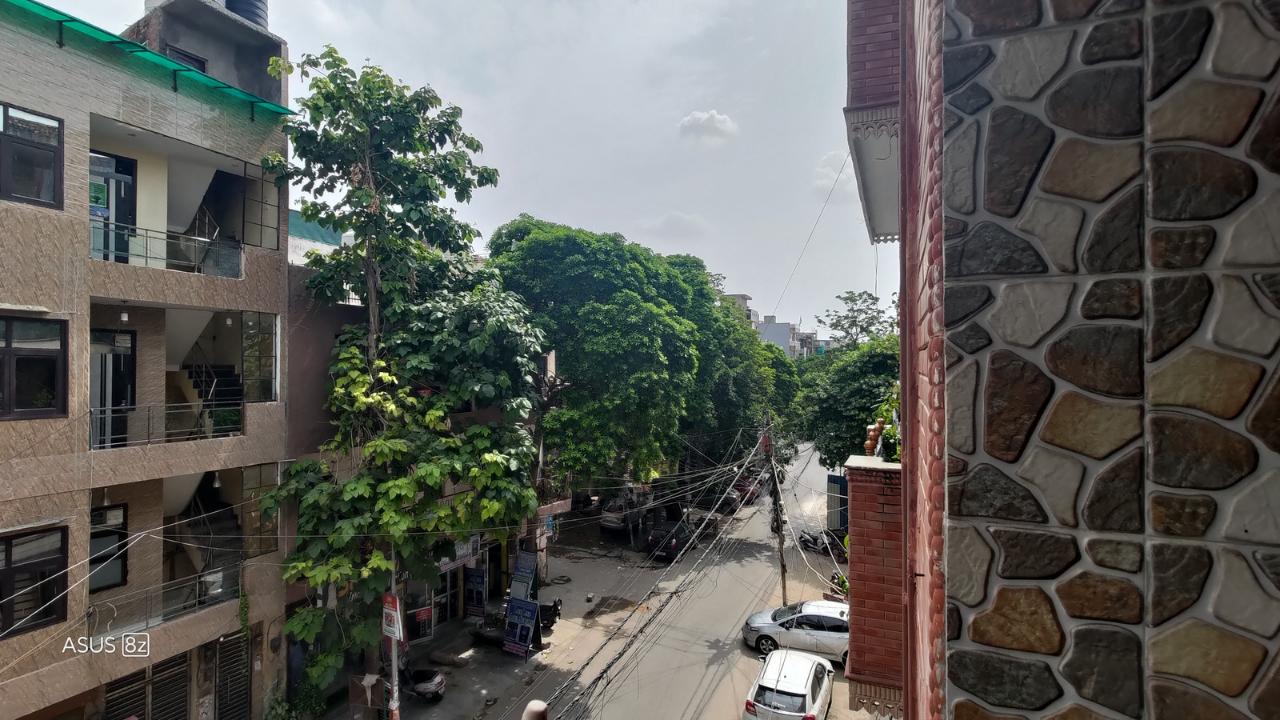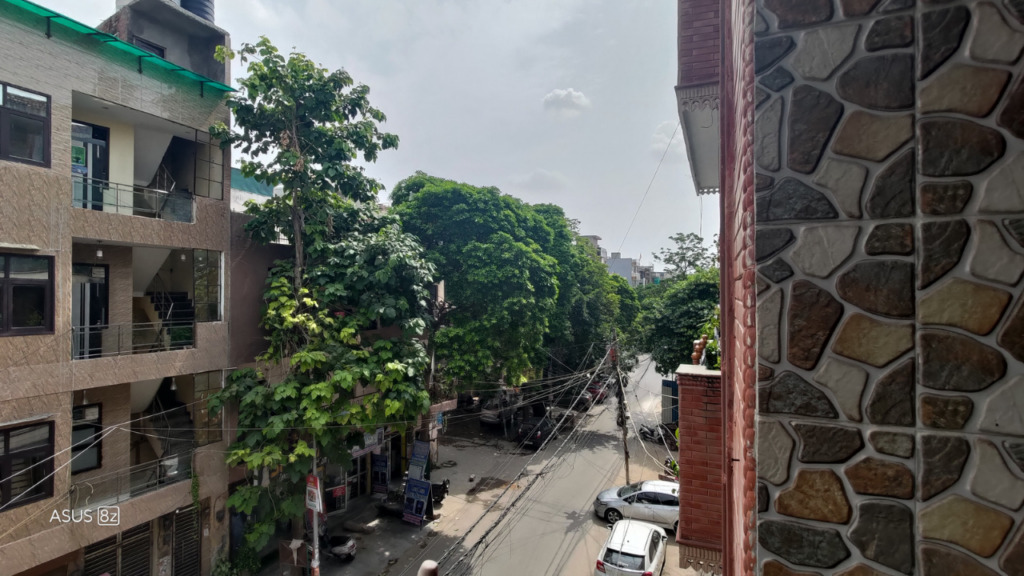 With wide-angle pictures, there was sort of a blue-ish hue to the pictures at times. The detailing isn't as good as the photos clicked with the main sensor, but is adequate. At times, the shots get blurred and there's a considerate amount of colour shifting which isn't a good sign. However, the overall colour tone looked okay.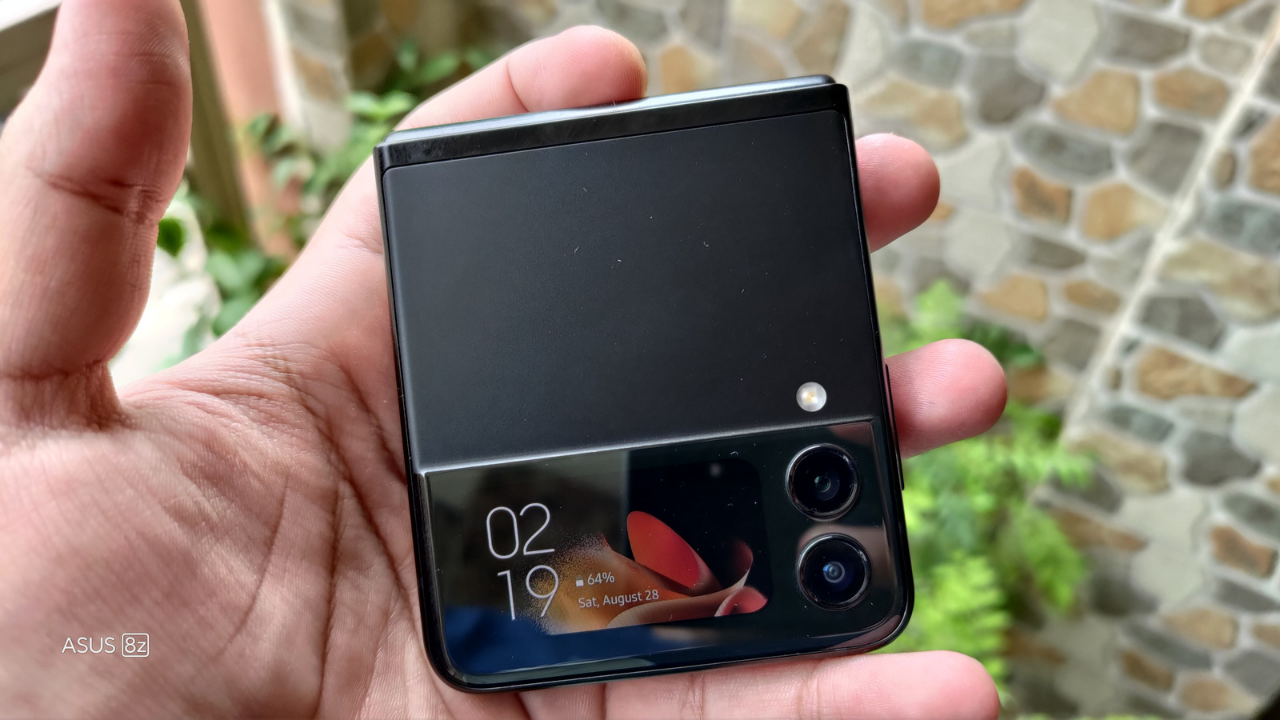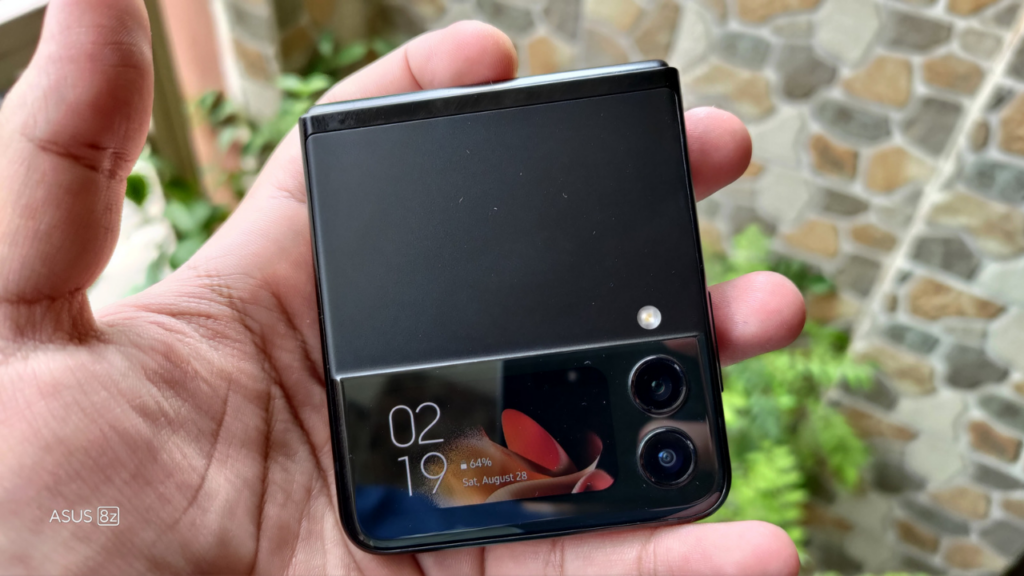 Portrait shots have a good amount of sharpness and details as they are handled by the primary 64-megapixel sensor. You get natural-looking colours with accurate edge detection. In the picture above, you can zoom in and notice every single dust particle on the surface of the phone.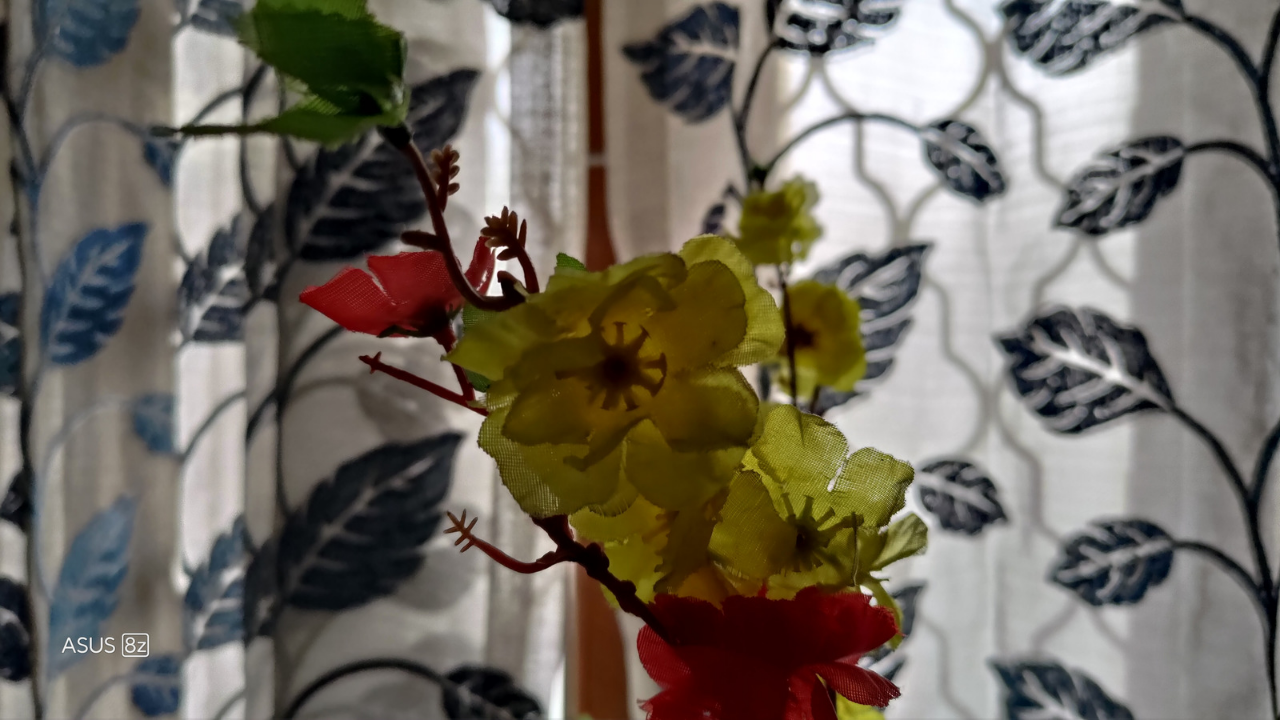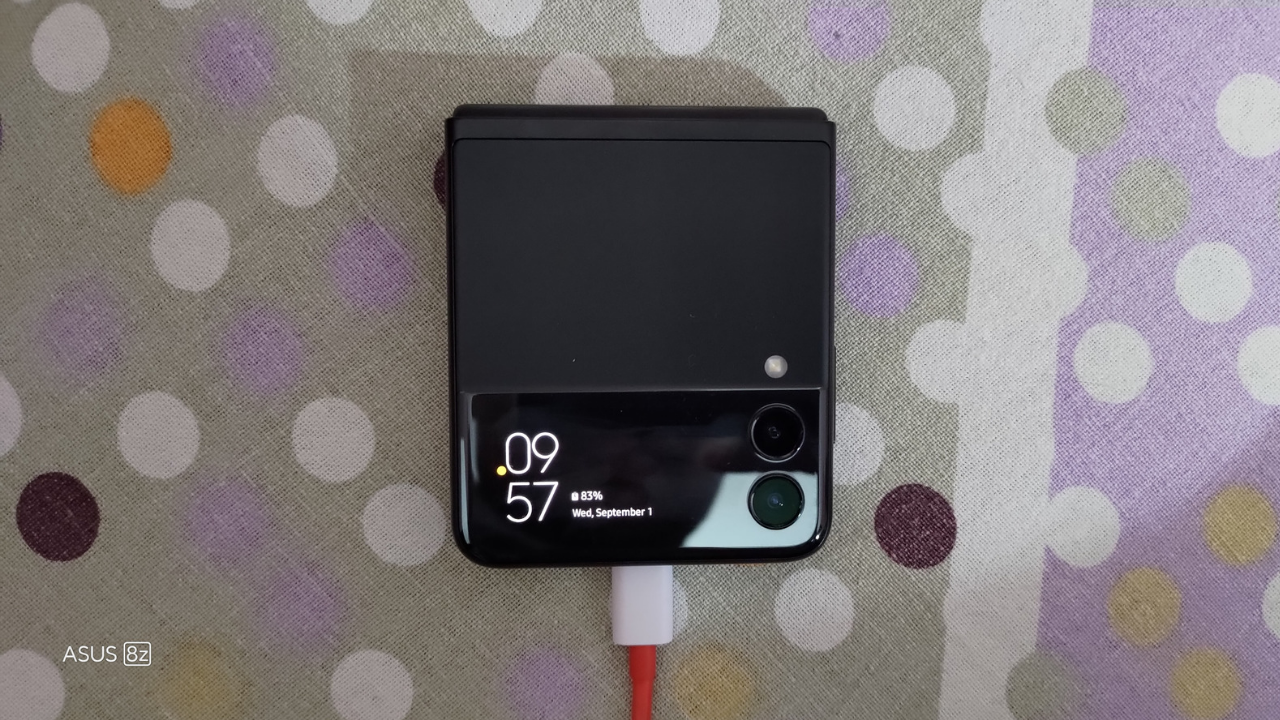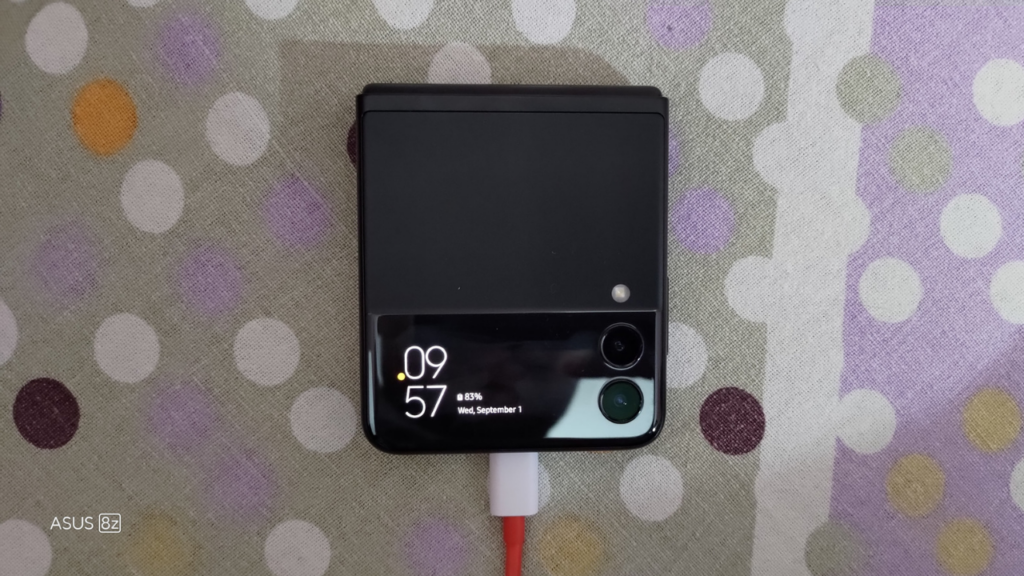 Under artificial and low lighting conditions, things start getting a bit unpleasant. Photos clicked in less lighting can lose out on detail at times. The colours and sharpness on the other hand are maintained with accurate edge detection. Under artificial lighting, the results are almost similar. The details get a bit better. All of this means the camera can perform nicely if given enough light as it struggles under conditions where there's not much light.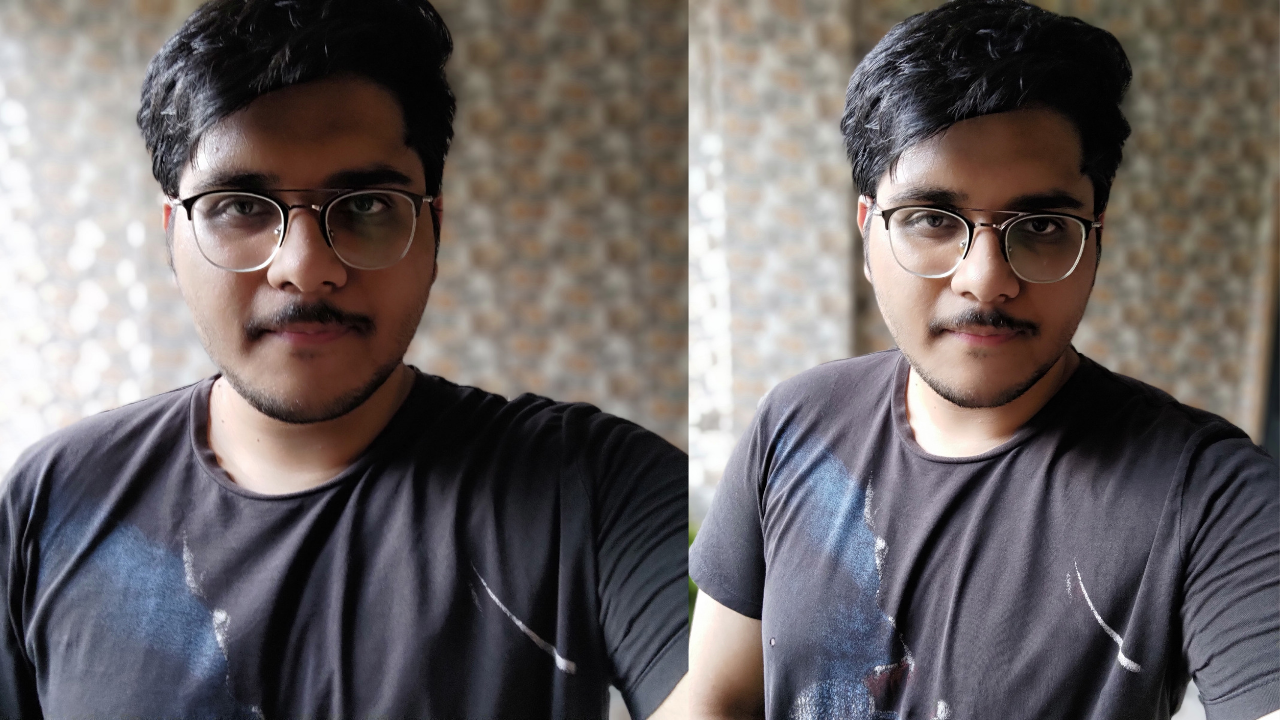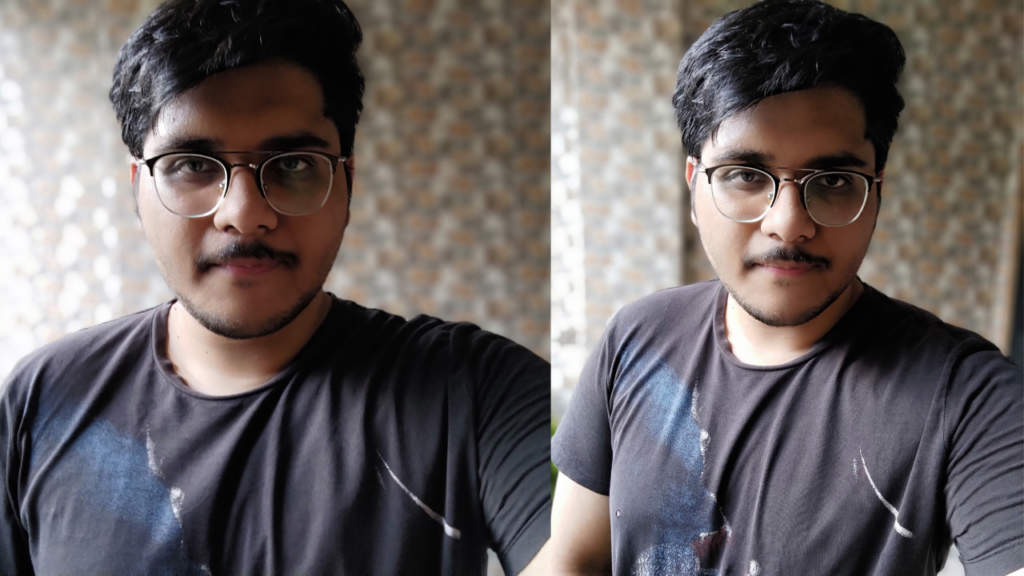 Selfies looked way too soft even under outdoor conditions. The pictures lacked sharpness and the exposure wasn't consistent either. Edge detection in selfie portraits was also a hit and a miss at times.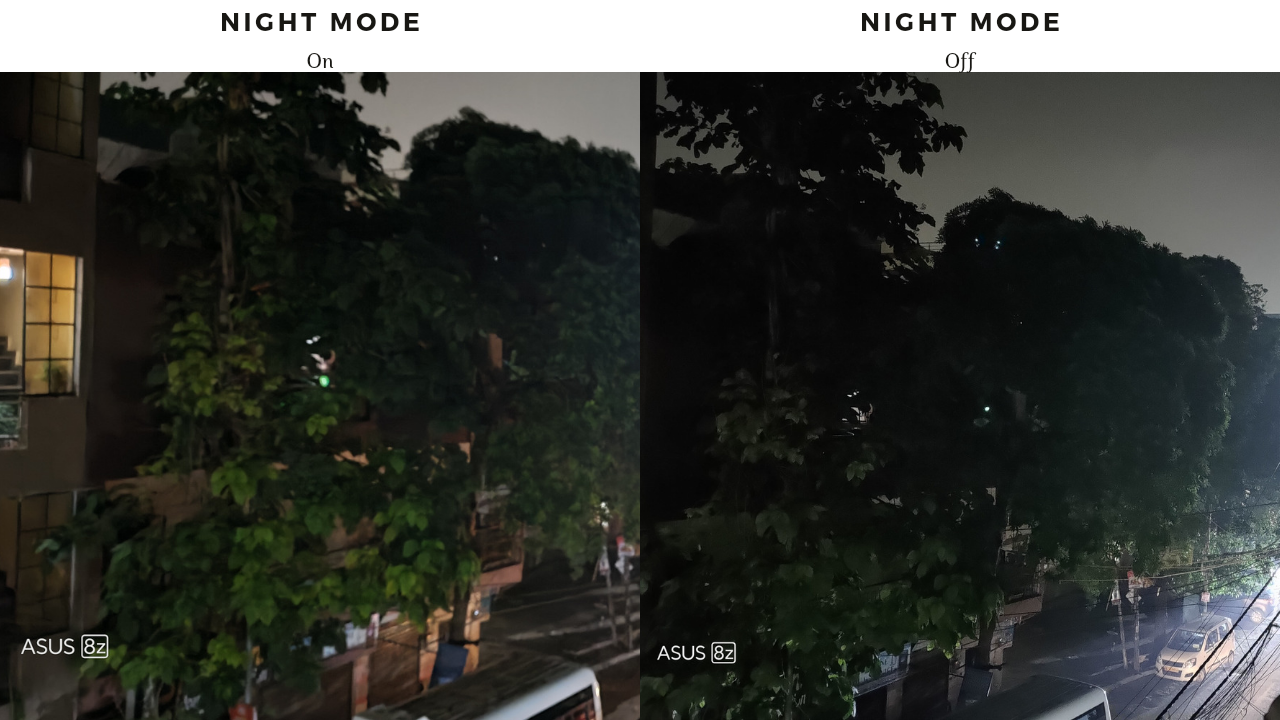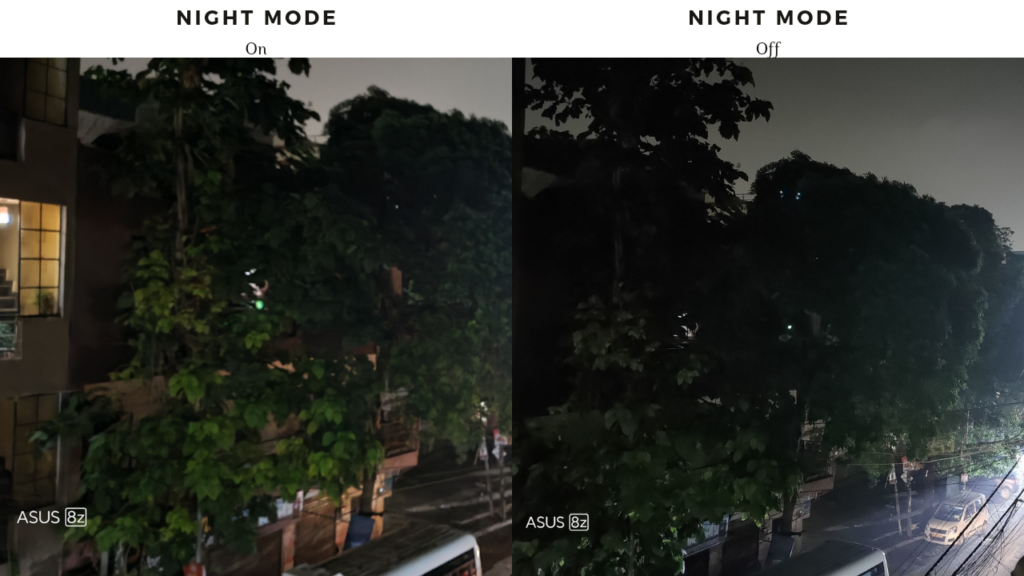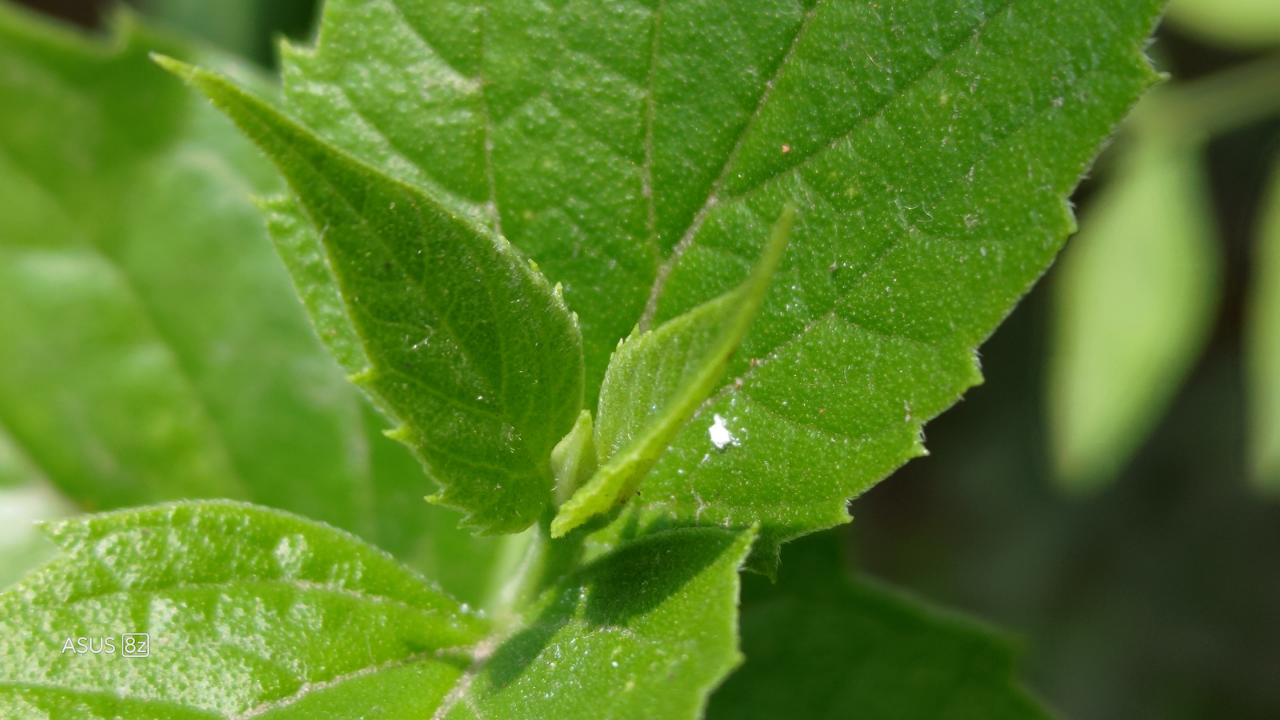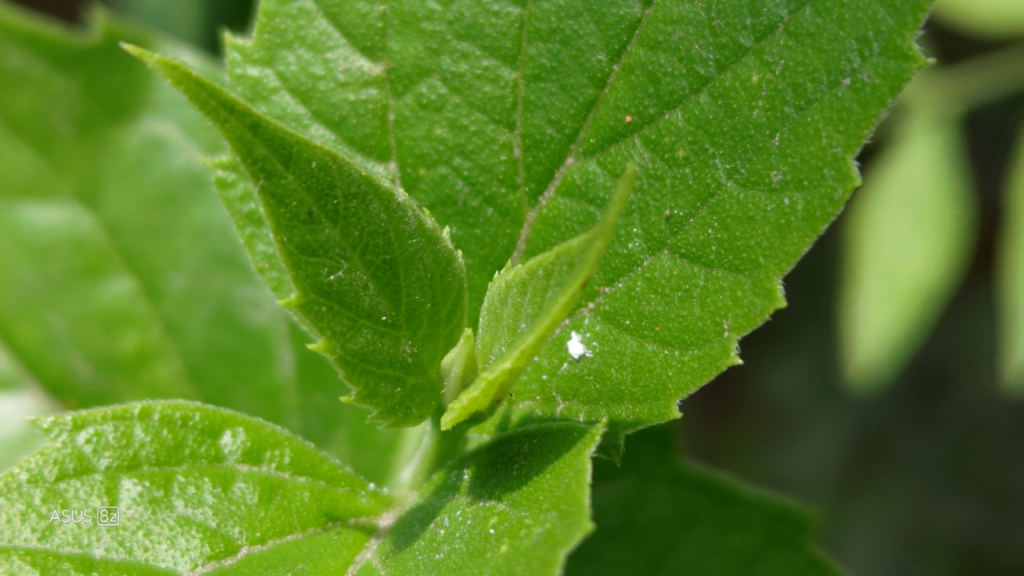 Shots under night conditions weren't appealing as such. They lacked detail and any sort of brightness. But the dedicated night mode did improve the picture a lot. Details were still not up to the mark but were enough. Talking about Macro shots, these looked very impressive. Edge detection was very accurate with a decent bokeh effect. The detailing was also nicely done in the picture with punchy colours.
Battery Backup
The Asus 8Z packs a 4000mAh battery that supports 30W fast charging. It supports QC 4.0/ PD 3.0 charging as well. I was able to charge the device from 15% to 100% in about 1 hour 20 minutes which is quick. Asus is also providing a bunch of features such as steady charging which charges the phone at a steady power to reduce battery degradation. You also get a Scheduled charging feature and a percentage limiter so the phone stops charging after that particular percentage set by the user.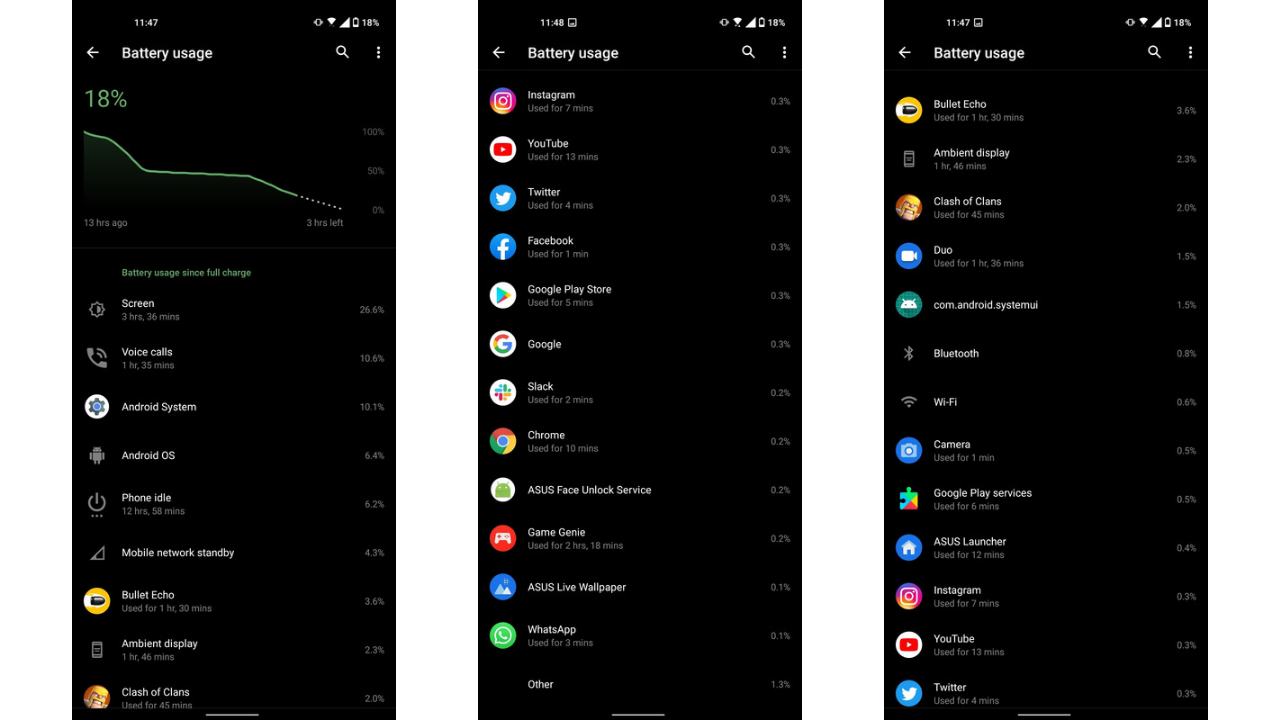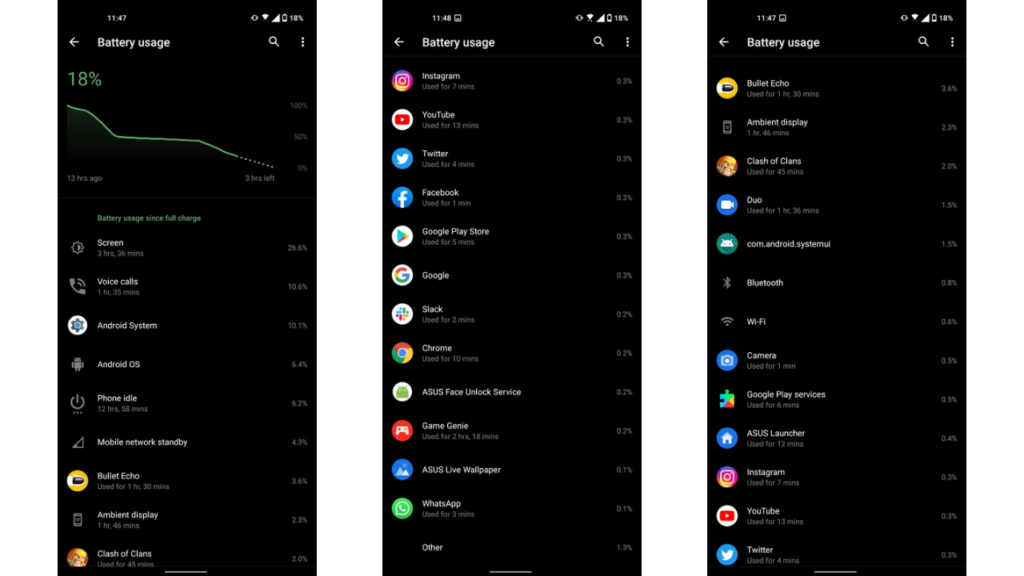 On a typical day with gaming, streaming, calling and surfing the web, the phone gave me about 3.5 hours of SOT with almost 14 hours of usage. But this was with a forced 120Hz refresh rate enabled.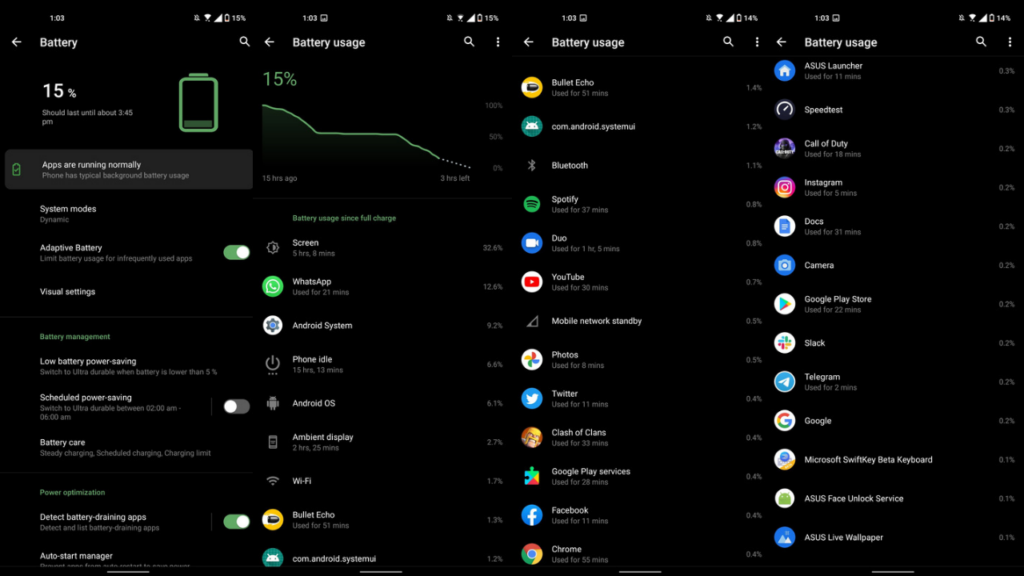 With an Auto-refresh rate, and almost a similar usage pattern, the battery life considerably increased to almost 16 hours of usage with over 5 hours of Screen-On Time. This means you might want to use it with an Auto refresh rate as the phone struggles to keep up with 120Hz refresh rate enabled at all times. And maybe that's the reason why Asus doesn't switch the refresh rate to 120Hz often when you set it to Auto mode.