Live wallpapers provide a nice alternate to the usual mobile phone's screensaver. However, live wallpapers are not customizable. Also, stock live wallpapers in the Android put tremendous strain on the device's processor while consuming a lot of battery power.
There are a couple of alternative wallpapers available on the Android Market as well but when it comes to offering utility along with functionality, WP Clock light is definitely one of the best choices you can make.
WP Clock light, as the name suggests, is a free application which acts as a live wallpaper for Android devices. A unique thing about this wallpaper is the amount of information it displays on screen while keeping the style quotient in mind.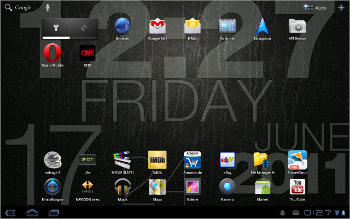 The wallpaper is a representation of a clock along with the full calendar showing the day and the year. All this is displayed on the screen in a lighter shade of grey or while set with about 30 per cent transparency in order not to hide the background. The display also included a digital battery meter and WiFi connectivity status indicator.
Although the application is a freeware, it still includes features like background customisation and font colour selection which gives an advanced level of customisation freedom.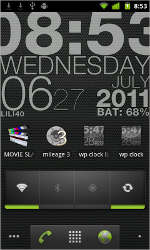 WP Clock light is very smooth when it comes to operations and does not obstruct any application. It is by default not associated with native applications so if you have an automatic task killer or manager, this wallpaper will be killed every time you will try to optimise the system memory. But you can restart the application and add it to the exceptions in the task manager application and that's a small price to pay for a good application.
The WP Clock light app is available for free and there are no bugging apps in this to bother the users. If you like some more customisation options then you can also opt for the paid version application available for around Rs 50 from the Android market.
The utility app is available for all Android devices and requires Android version 2.1 and above. The application can be downloaded directly on the Android 2.1 and above devices from the Android Marketplace or alternatively user can also follow this link to download it also.