The cost of Air travel in the recent days has gone up multifold, be it because of rising fuel prices globally or the taxation structure, but the bottom-line is that the prices are high and there is no relief whatsoever Or is there some relief?
Well the Skyscanner application for smartphones is a neat little application that comes in as a perfect solution for air travelers when it comes to finding the lowest possible fair from a fleet or airlines offering service to the place you are flying to.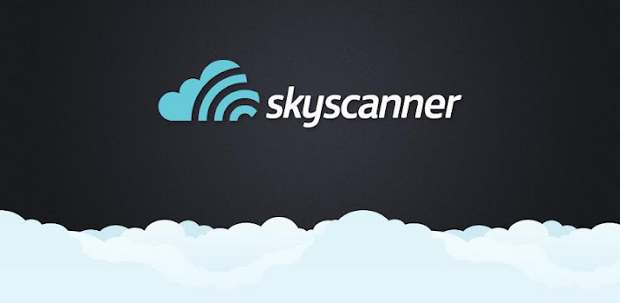 UK based Skyscanner is a leading travel search site providing instant online comparisons on millions of flight prices for over 1000 airlines.
###PAGE###
What makes this application unique is its search engine that includes flights from all national and international carriers that match the provided criteria of users, offering service to the selected areas.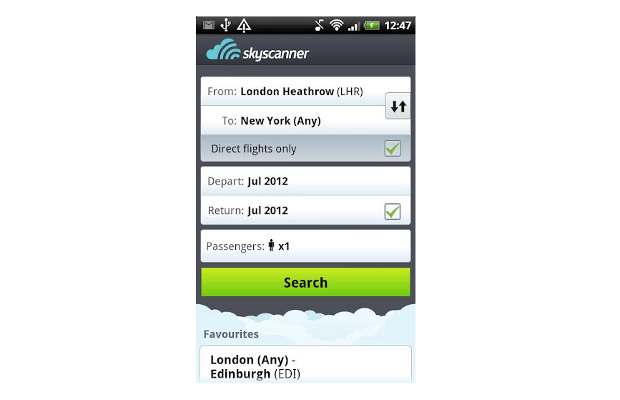 The application brings a lot of ease of use for the travelers while searching for flights. The search is not just limited to a single airport whose name you always forget but can include whole city, state and even a country.
###PAGE###
To check if the application works well or not we tried to do a simple search for booking a flight one month in advance.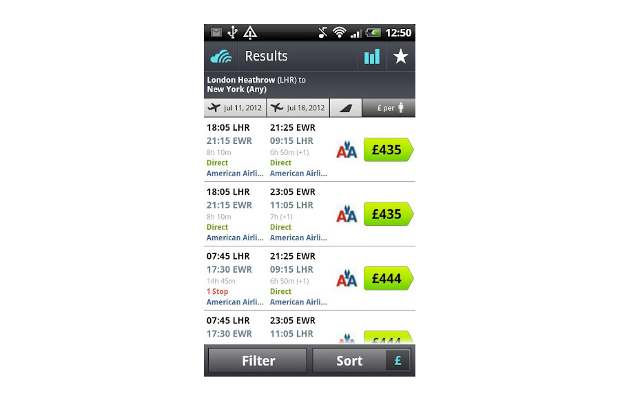 The fares provided by the application were straight from the airline's website that offers ticket prices without any additional booking fees or convenience charges. Along with that the app provides the direct link to the flight's website where the booking can be done and also shows the phone number of the fight company where users can simply call and enquire about the tickets and even book them as many companies also offer on phone booking of flight tickets.
###PAGE###
The layout of the application is very simple and very easy to use; all you need to do is put in the destination and your current location to find out the best possible fare for you at any given day.


You can also use this app to plan your travel as it also provides fares for additional seven days if you are not in a hurry and are looking for an even better deal.
###PAGE###
The performance of the application is great and most messages appear online instantly but are absolutely dependant on the internet connectivity. It also make up for a perfect travel companion for air travelers wherever they are going as it provides the best and the most painless way to get best fares on air travel that too at your fingertips. All in all, this application finds space for most users and will definitely be liked by many due to its uniqueness.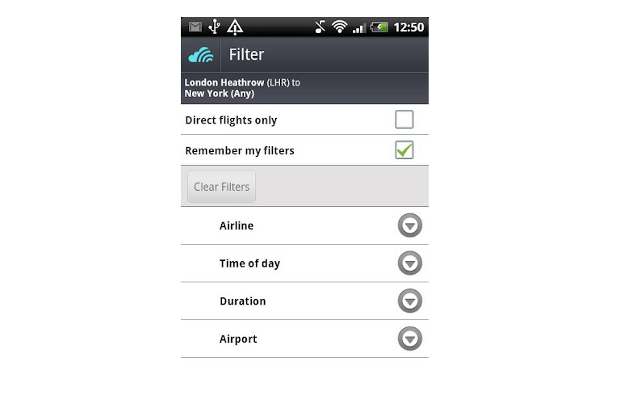 This Application requires an iOS 4.0+ device or Android version 2.1 and above or devices with Windows Phone 7.0 and above to install. Follow the below mentioned links to download it.
Links:
For iOS: http://itunes.apple.com/gb/app/skyscanner-all-flights-everywhere/id415458524?mt=8
For Android: https://market.android.com/details?id=net.skyscanner.android.main&hl=en
For Windows Phone: http://www.windowsphone.com/en-US/apps/e75ea363-f86c-45f7-b402-1af0e77b6fcb