Comes with basic music playback capabilities but harnesses the sensors of the device for better sound output.
The application makes use of the proximity and accelerometer sensors of smartphones to control the music playback and that is what makes this music player unique. With this, users are not required to take the device out of their pocket and then turn on the display to open the music application and change tracks or to pause and play.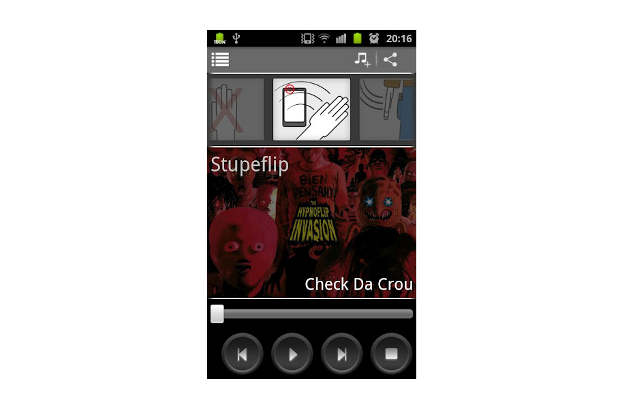 Obviously, there are certain smartphones like HTC that come with media controls on the headset; this application is not meant for those few but for the rest of the users.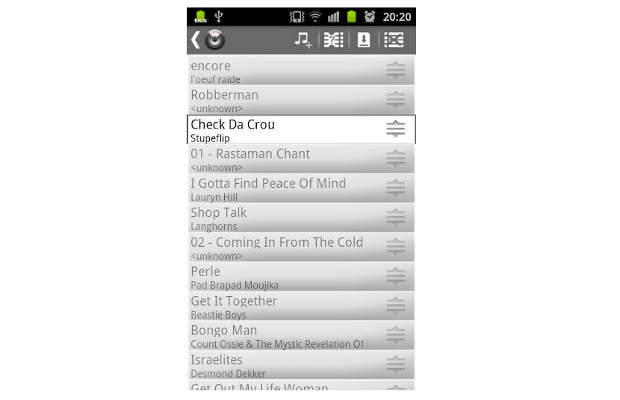 The application basically has four main controls including Swipe, which enables users to skip songs just by swiping the fingers across the devices' screen. Also, you can pause or play a song just by placing your palm over the screen for about a second.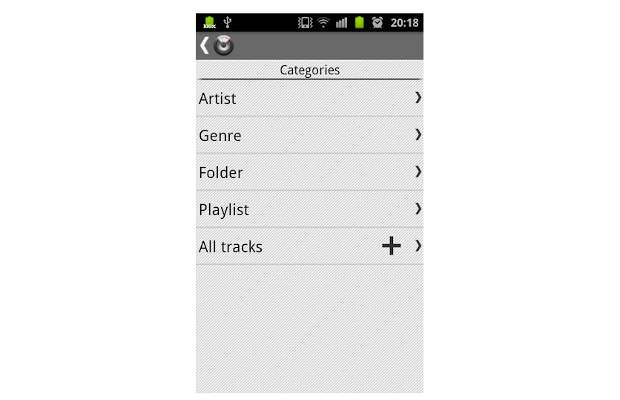 The slap action is especially useful while traveling where you need to slap your device hard to change the song while the device sits perfectly hidden inside your pocket. The third and last preset option is the hammer action where users are required to slam the table or the surface where the device is kept to shuffle songs.
The last is the custom option where users can select which mode should work for them and which sensor (accelerometer or proximity) should be used to control songs.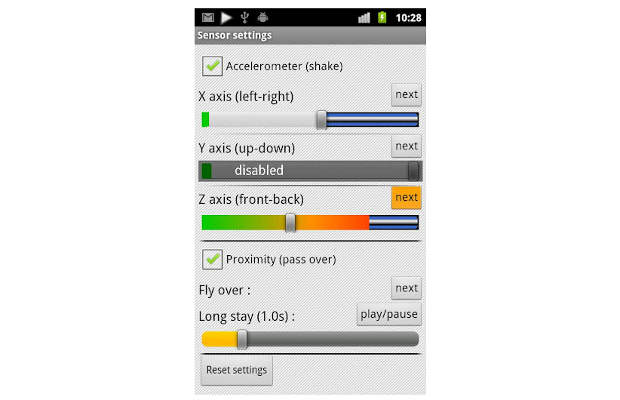 The only down side of the player is that it plays music in shuffle mode only and not in sequential playback, but that too can be controlled by saving songs under playlists.
All in all this application is a must have for a music lover and with the kind of flexibility it offers for free, we suggest everyone should have this application installed on their device.