Today there are plenty of music player applications in the Android Market. While some of them are basic media players, there are a few app makers who create applications that provide both utility as well as are fun to use. The N7 Music Player for Android is one such application that has got utility as well as is fun to use.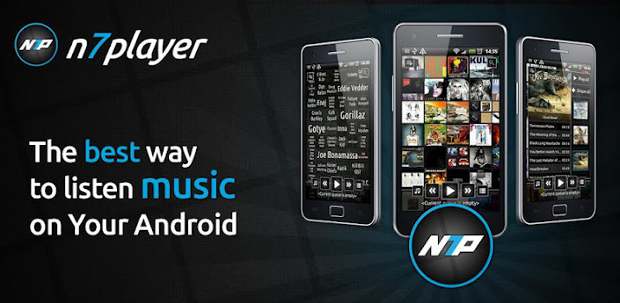 Unlike other audio media player applications, the N7 Player also supports most well known media formats like MP3 and WMA which are more than enough for most users as they do not use other formats. Playback of files is breeze and there are no issues whatsoever noticed on a faster device. Slower devices tend to have a jittery interface all because this application has a much extensive user interface for which higher computing muscle is required.
The best part of this media player is its user interface. N7, unlike conventional music players, open up with the names of all the artists laid across the screen in fully active links to albums and artists for playback. Users can simply click on any name to play a particular file or album or they can also use the pinch to zoom feature to migrate to the album art view which is more helpful if you are not aware of the artist's name or are searching for a particular song.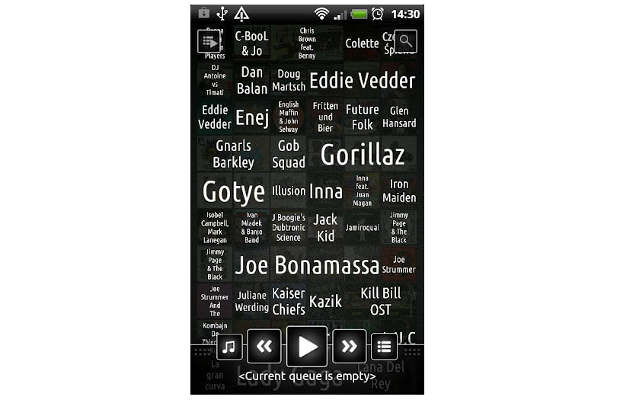 The initial setup time for the player is on the higher side but that is purely due to the fact that the application downloads all the album information along with the album art which is used to display in the UI as well. Another neat feature of N7 is that the player downloads and stores the album arts in their respective folders making them available for other media players as well.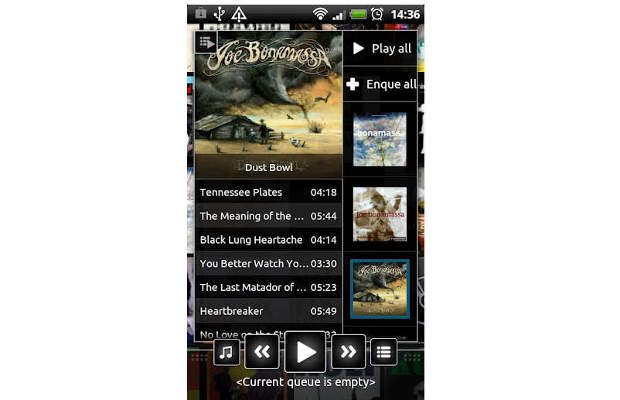 Adding 3D like interface with artist name tags is really great and very helpful. But if you do not like it, then you can simply opt for the simpler segregation view based on album and artists which can be activated with just a touch right form the main screen itself.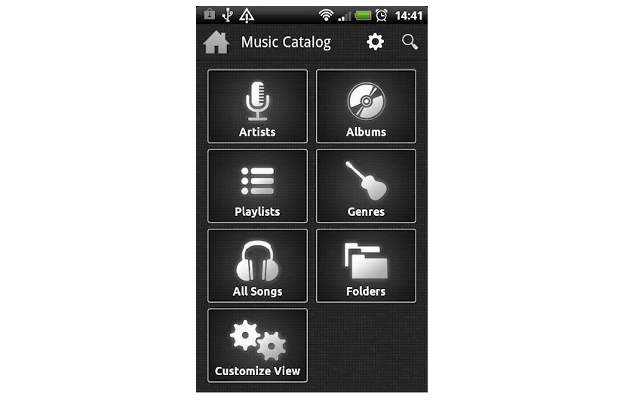 Along with that the player also has inbuilt equalizer and reverb settings which come in real handy while playing different types of music and works really well. The N7 Player also comes with an audio boost function which can be used to increase volume output form device's speakers as well as headphones along with that SRS surround sound technology has also been incorporated in this player for richer sound experience.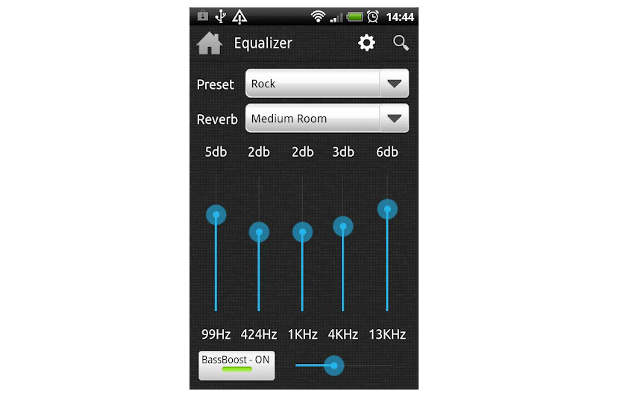 Although the application is compatible with devices running Android version 2.2 and above, the equalizer and other audio enhancement software's will only work with devices having version 2.3 and above.
The N7 player is a great application for music playback and has all the elements for a impressing an audiophile let aside a basic user too. Users can download this application free of cost from the Android Market and after that there's only one thing left to do, enjoy..