With the extended storage capacities, smartphones today have become perfect multimedia devices that allow users to carry a whole world of entertainment with them wherever they go. But nothing is done in the absence of a good media player, which is a basic requirement for media playback on any device. Today a large number of file formats have come out that compress high definition video to smaller file sizes.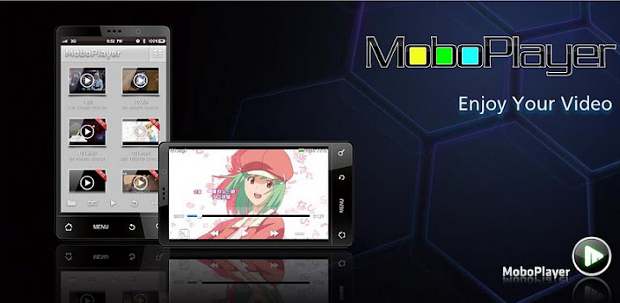 Mobo video player is the prefect tool when it comes to video playback on Android. Mobo supports all the popular video formats without requiring any conversion so all you need to do is get the video on your device and play it. Its smart core technology automatically detects video formats and optimises playback, resulting in better quality videos. Users can play DivX, AVIs, Windows media (WMV) and even MKV files in good quality, along with support embedded subtitles. While not many players offer this functionality, Mobo player also allows users to tweak video size and choose the screen resolution of the videos -16:9, 4:3 or the default size.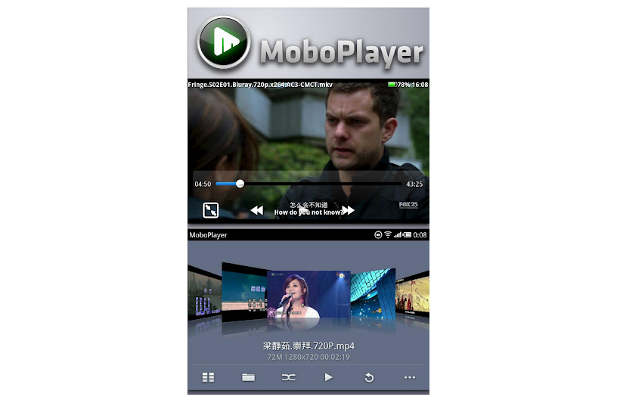 The player is capable of playing even 1080p full HD videos flawlessly. Its developer offers separate codecs as downloads in order for the program to run various file formats smoothly on different Android smartphones and tablets. If the required codec is not available on the user's device for playing the video it will automatically be downloaded from the developer's website.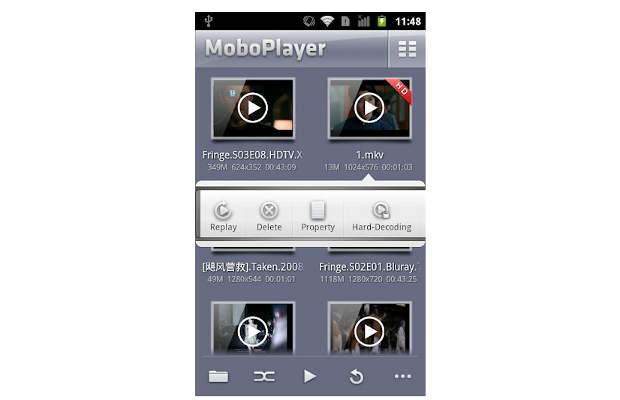 Also, if you have a couple of videos that you do not wish to share with others, Mobo player can help you hide those files.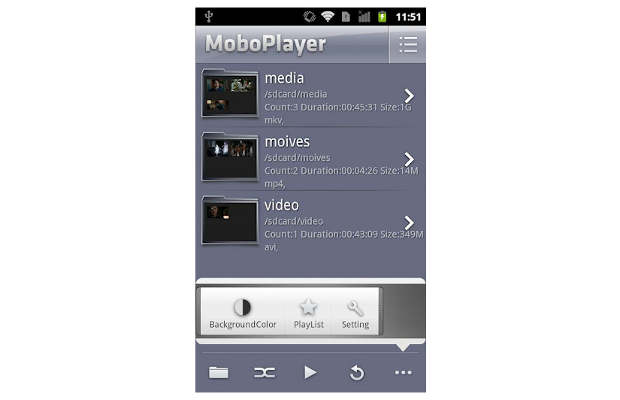 Apart from the good user interface, Mobo Player also supports streaming video though HTTP and RTSP (Real Time Streaming Protocol) protocols that are used by most websites nowadays and can be used to play videos right within the application itself. This video player offers multi-audio streams for video files so that you get the best experience on your smartphone. If you use the player regularly, some of its features, like the different sound effects, will make your video viewing experience enjoyable.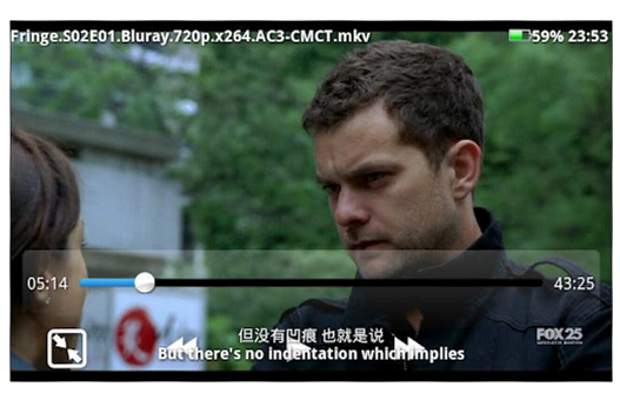 Last but not least, Mobo player supports gesture controls as well. You can double tap the player's screen for toggling between play and pause and can also slide your finger up and down on the right side of the screen to change volume, and on the left side of the screen to change brightness while playing videos. You can adjust playtime by sliding left or right.