Many of us would like to stay in touch with a group of friends in a convenient way, so whenever we have one message, it can go to all of them simultaneously. It's much easier to send a text message to just one number, so it goes out to all your friends in one go. The creators of the GroupMe Android app had the same idea and they came out with an app which does just that &#151 stay in touch with your group through simple SMS.
When the users launch the GroupMe app, they need to search for their contacts and include their friends in the group, which is then assigned a number. Users will need to send their messages to this number, and the entire group will receive the same message. Once the users start using the app, planning an event becomes very easy for them. This is one very simple and free way of communicating between a group of friends, and if you have contacts on BlackBerry devices as well, there is a beta version of app for them as well.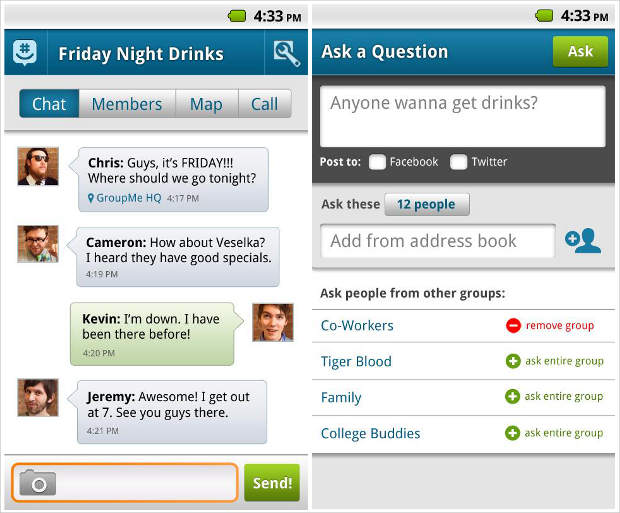 The app is extremely user friendly, and so is creating a new group in the app. Users just have to hit the plus button at the top of the app screen, and then they just have to give title to the group and then add all the new members into it. Once you have created the group, all the users will be notified once they have been included in the group. What's more they don't need to download the app either, they just have to send their messages to the common number assigned to the group by the GroupMe app and the message is flashed to everyone.
The app is extremely handy for mass texting, but then users need to remember the regular SMS charges apply. There is no limit to how many groups users can form within the app.