Google Translate is a blazing fast, no frills app for easy translation from one language to another. It can be used on both smartphones and tablets.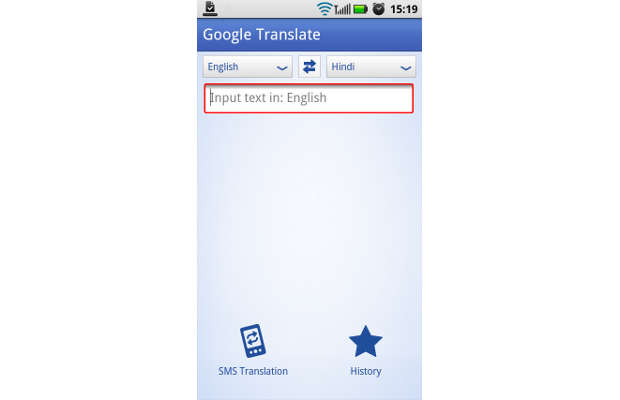 Google has gone beyond the standard text to speech. The app has integrated transcription and voice recognition technologies.
Google has aimed to create a universal translator, which can even end up teaching a foreign language to the users, if the app is used properly. Others can use it while traveling as it enables users to talk to others in their local language and even read what is written on the local product labels. Hence, its potential uses are innumerable.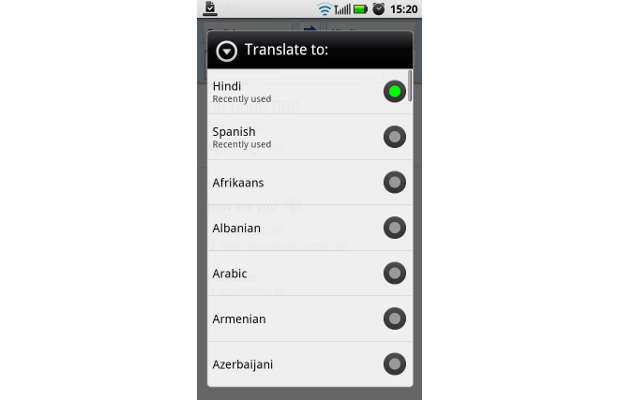 The app is surprisingly easy to use. Users just have to select the language they will input their queries in, and the language they want their responses in. Users can also translate their SMS messages, and they can also share their translated pieces through Facebook, Twitter and SMS.
The Google Translate app translates queries between 63 languages including Indian languages like Hindi, Gujarati, Bengali, Tamil, Telugu and Kannada. In the informal tests, the Google Translate app worked well with most queries. Just the way users work with other machines, their own judgment is needed to make optimum use of the product, but for the most part, it works well.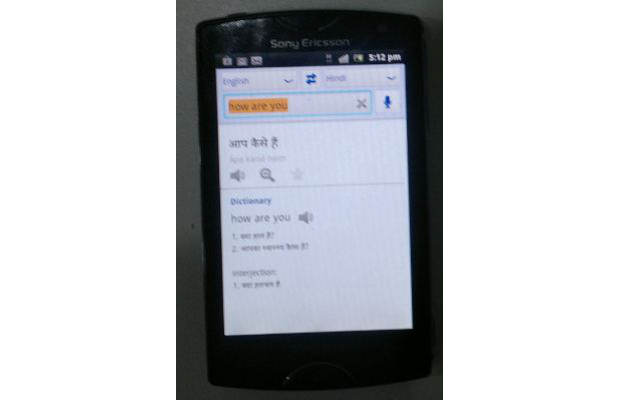 Like Google products, the Google Translate app is also free and ad free. However, it does not work in the absence of Internet connection as it needs to contact Google servers to process the queries. But that's how most cloud services work, and if so much information resided on the phone itself, it would not be able to function. Such instances would be few and far between, most of the time the app would work.