The Android operating system has several processes running in background and these processes comprise of user installed applications as well as the native ones of the OS. In this scenario, utilitarian apps like Android Assistant comes to the rescue by helping users get the best out of the smartphone.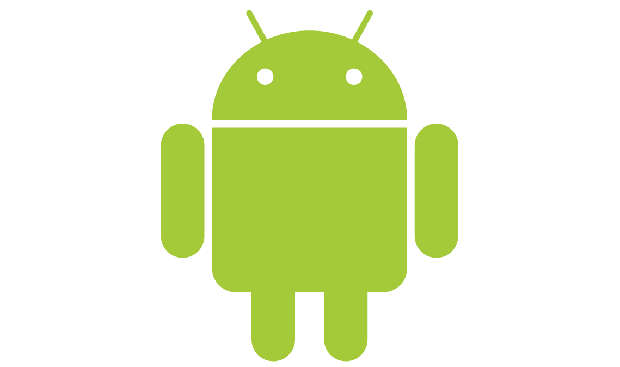 Android Assistant helps tweaking the smartphone to make it run faster and smoother. With this, users can kill the non-fatal system processes running in the background with just one tap and thereby free up some processing power as well as memory.
This app also offers information about the CPU, memory and battery status for monitoring in a pie chart format. The basic information about the phone's storage is also available in a pie diagram.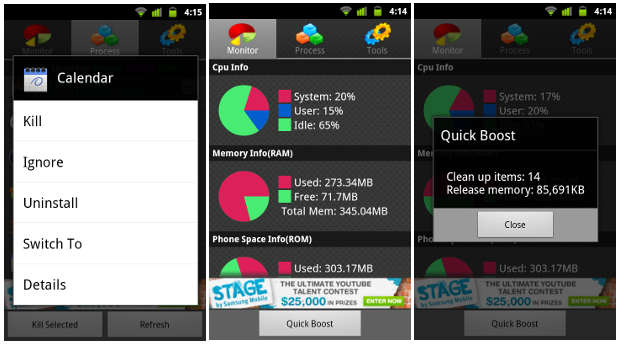 Tap on the Process tab on the top of the app and choose the ones you wish to kill. Do note the distinction between the system process, a system service, widget and even the launcher. This function is very similar to the Task Killer for it kills the services and widgets too.
Most interesting area is the Tools tab where all different customisation options are offered. Android Assistant offers Volume Control, Ringer and Battery Settings options to achieve the respective customisations. Besides, it also offers cache cleaner and system clean options to purge the temporary cache stored by the applications and makes the apps load a bit faster than usual.
The app also offers built in Start-up Manager that allows blocking all the applications for a faster start; one can block from loading when the phone starts.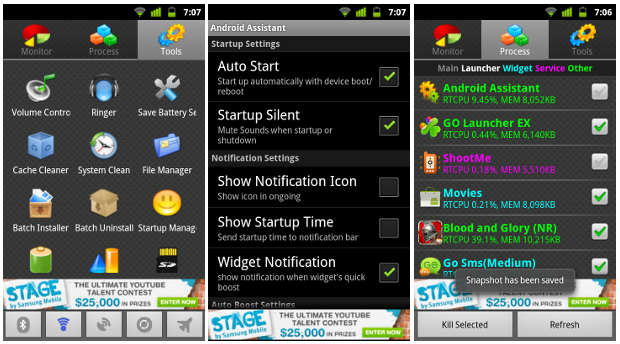 Android Assistant also offers Batch Installer and Batch Uninstaller to install or uninstall several applications at the same time.
Android Assistant app is meant for those who wish to tweak, control and monitor the Android OS on their smartphones. Meant to speed up of your apps' performance, overall phone performance and even save battery.
The Android Assistant app is available for Android 2.0 or higher version running devices from Android Market.