Majority of games on Android today either are based on projectiles or are zombie killing action games. However, Immanitas Entertainment's Crash Dummy comes as a nice aberration from the usual monotony of puzzles and slash and dash, bringing the good old 'Role Playing' back in action.
The game allows players to play as CID – a humble crash test dummy – who has always been dreaming of an action packed life and when professor Advisor's daughter is kidnapped by the villain D-Troit, Cid finally gets his opportunity to become a hero.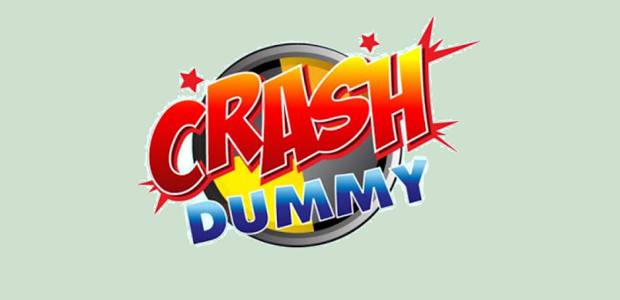 After having played the game for quite some time now we have rather enjoyed the ever increasing level of difficulty across the missions and several of the hidden objectives that different stages throw at you. But first things first, the game is available in both free and paid version, offering different number stages and challenges. But the basics and the game play remains the same in both the versions.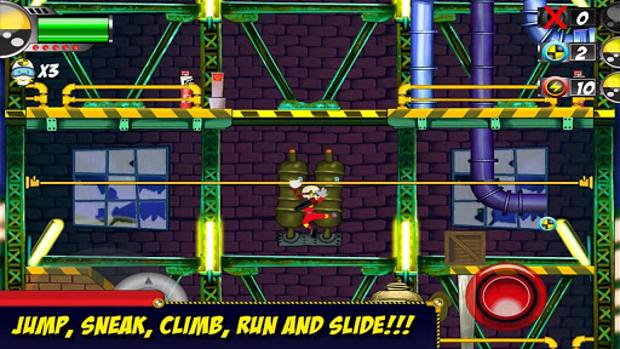 The game starts with the most simple of the stages which are designed to teach the players how to play the game rather than giving them the dose of action. Every time you hit a new obstacle, a very helpful advisor will appear in front of CID guiding him the way ahead. This continues till second stage to be precise and from that point onwards it starts appearing lesser and lesser.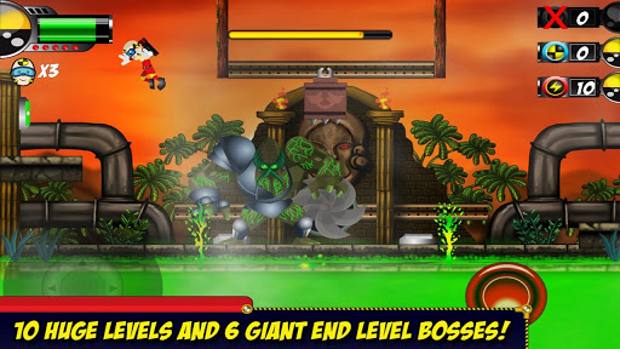 The game involves free roaming game play and players are free to choose their own path and decide what they need to do. Another cool thing is that even if you miss to collect a power up or special utility from the previous stage and you move to the next one, you can always go back to the earlier stage and get that back.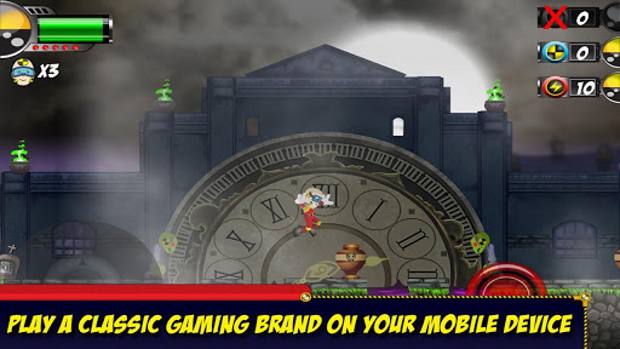 CID is equipped with a bazooka which will come in handy while killing the enemies and even for breaking the wooden cases that sometimes hold special rewards and power ups as well. But all the times you have to make sure that you use it justifiably as there is a limit to everything.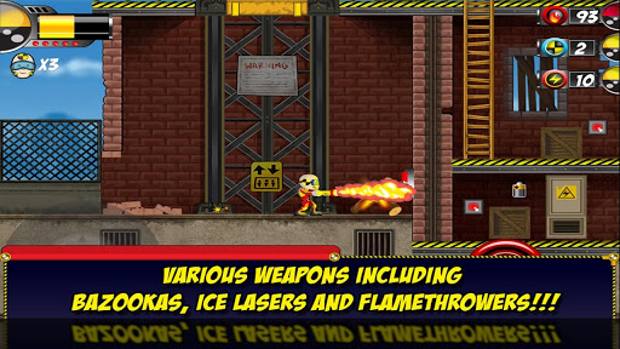 CID is capable of performing timed jumps and even making combination jumps and moves but it all depends on the users as to how they want to use that. For instance, CID can jump off the walls and same can be used to escape a number of enemies if you are cornered against a wall anywhere in the game.
Also there are power runs and stealth walks that CID can do and players are well educated about them from time to time. Making use of them at the right moment is very useful.
In terms of playability, the game is very simple as there are hardly any confusing controls for it. All you need is to move using the joystick and then there is the two action keys one of jump the other one to hit. And once you receive ammunition for bazooka, you can simply swipe your finger upwards form bottom to change the hit button to shoot.
The graphic quality of the game is top notch and it will require a mid-range to a high end device to perform well. This might be a very bad news for users of low end devices but there is nothing much that can be done about that. The one thing that feels missing from the game is the online or multiplayer mode, but considering it's a story line based game there is hardly anything that could have been done on those lines as well.
Some things in the game are a bit annoying rather as the story telling videos keep repeating even if you have gone through them once.
Interested users can head straight to the Google Play store and grab a copy of the game for free or full version by paying Rs 162 which in our opinion is a bit on the expensive side. But the game tries to justify it with good game play and nice music. Also the graphics have been rendered beautifully so there is hardly any lag or glitch noticed in the game throughout.