Jio Fiber will be available from September 5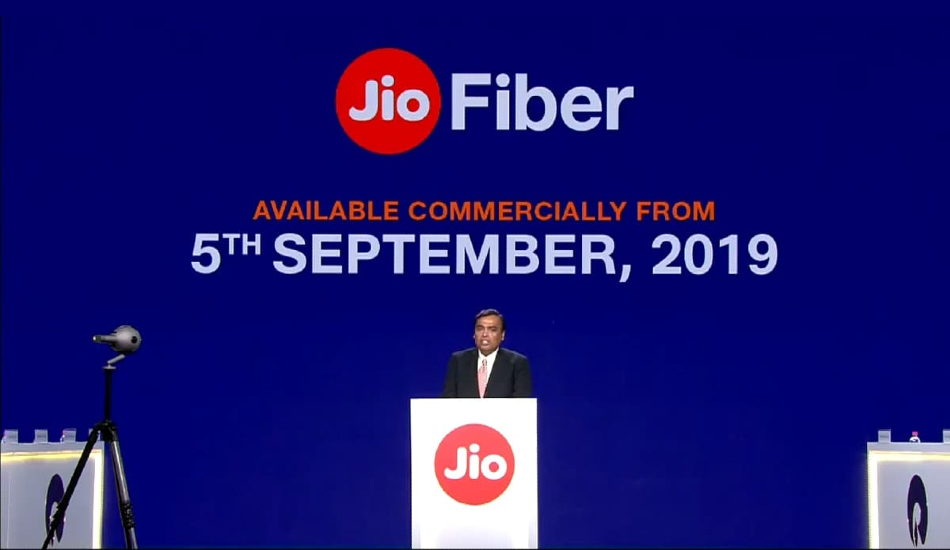 Reliance Jio announced that Jio Fiber will roll out commercially from September 5. The broadband plans will start from as low as Rs 700 per month for 100Mbps speed to Rs 10,000 per month for 1 Gbps plans. Jio Fiber users will receive a free landline calling and unlimited calling to Us and Canada for Rs 500 monthly.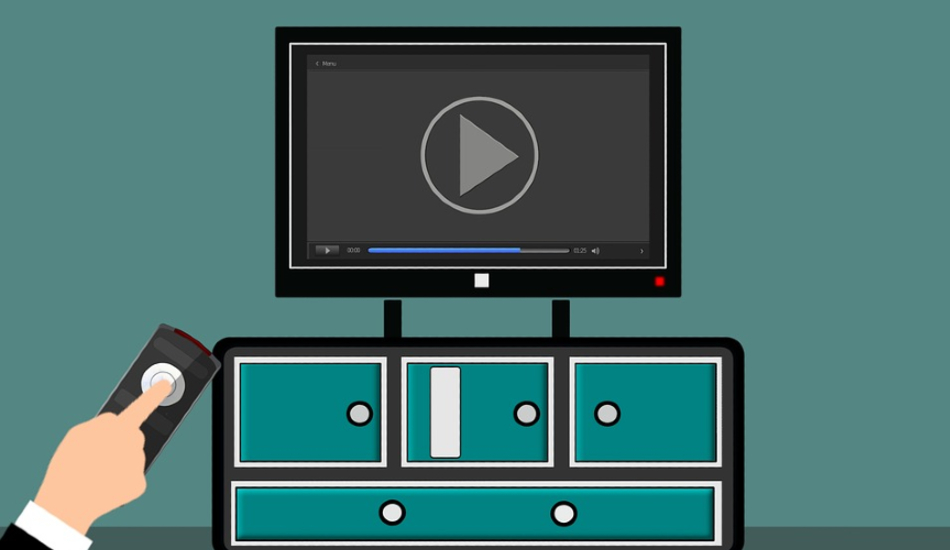 Jio Fiber will come bundled with a Jio First Day First Show subscription. This will allow users to watch movies on the day of the release without needing to watch it in theatres. The service will come alongside subscriptions to leading OTT memberships like Netflix and Hotstar. Jio First-Day-First-Show will release in the summer of 2020.
JioPostPaid Plus for JioFiber users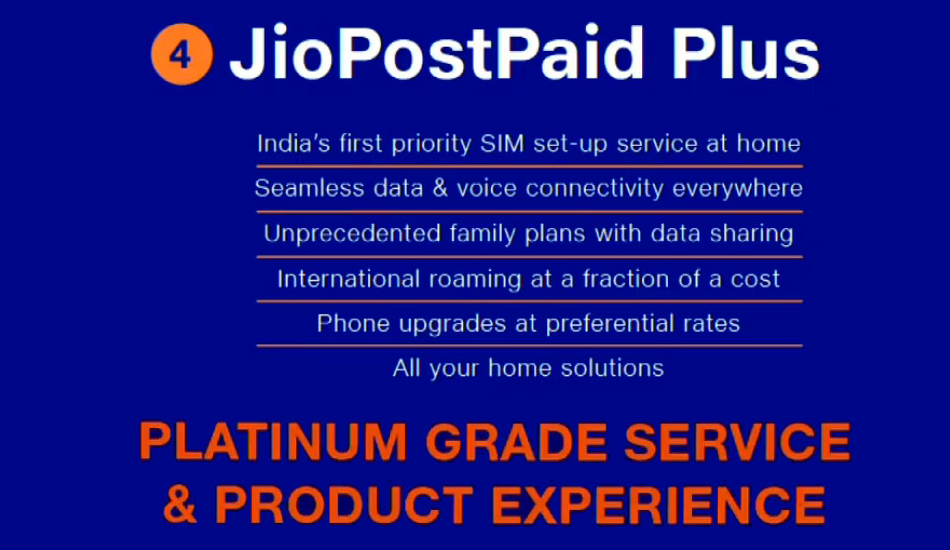 Reliance Jio is offering a premium version of its Jio Fiber services with the JioPostPaid Plus. The service will offer international roaming, failing plans, priority SIM set-up service right at home and phone upgrades. JioPostPaid Plus will also be available from September 5.
Jio GigaFiber Internet of Things (IoT)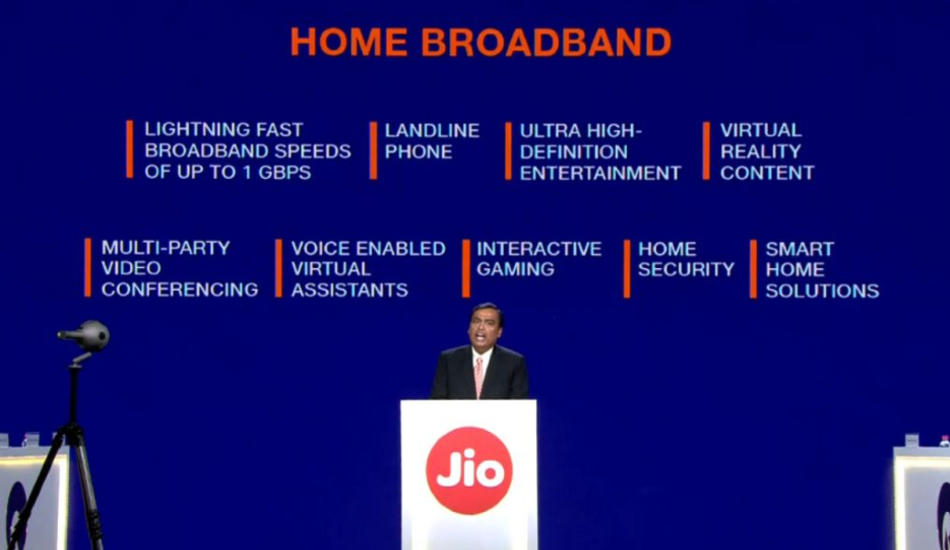 RIL Chairman and Managing Director Mukesh Ambani also revealed that the company's Jio GigaFiber IoT (Internet of Things) platform will roll out commercially from January 1 2020. Ambani said that Reliance Jio's IoT service hopes to connect over 1 billion IoT devices in the next two years. Before this, Jio had showcased its Home IoT Solutions last year with sensors-based applications and smartphone control.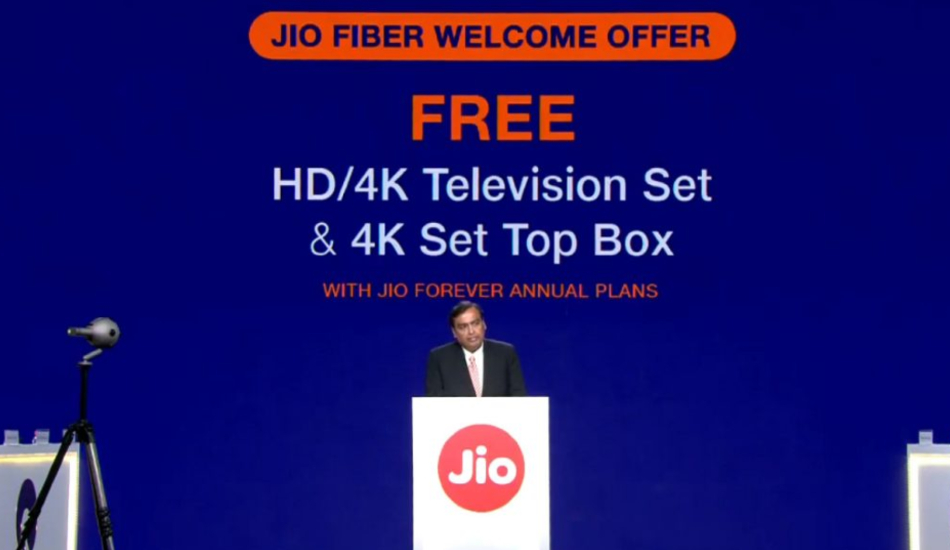 Besides the rollout of the Jio Fiber broadband services, the company also announced the JioFiber Welcome Offer. The Welcome offer will apply to annual subscribers of Jio's Giga Fiber service across any plans. Customers opting for low-end annual plans will receive an HD TV and a 4K set-top-box for free while those choosing a high-end annual plan will be able to avail a 4K TV and a 4K set-top-box.
Jio Set Top Box with console-like gaming and video calling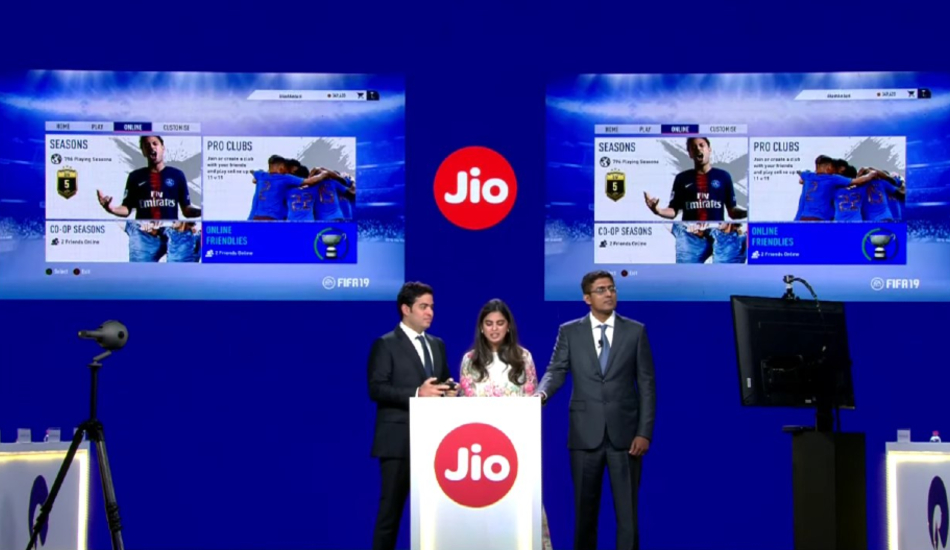 Reliance's Annual General Meeting also unveiled the Jio Set-Top-Box (STB) which can be connected to a user's TV. When connected, the STB will work similarly to that of an Android TV or a Fire TV Stick and will offer a suite of apps and games. What's interesting is that the STB comes with an inbuilt graphics chipset.
The company also demonstrated a game of FIFA running on the set-top box through an Xbox controller. The box will come with 4K UHD resolution support, voice assistant functionality, multiplayer gaming and smart home solutions. Jio has also partnered with Tencent Games, Microsoft, Riot Games, Milestone and Gameloft to develop titles for the Jio Set Top Box. The company also demonstrated Jio HoloBoard mixed reality (MR) headset and Edge computing.
Jio Digital Platform and Solutions in collaboration with Microsoft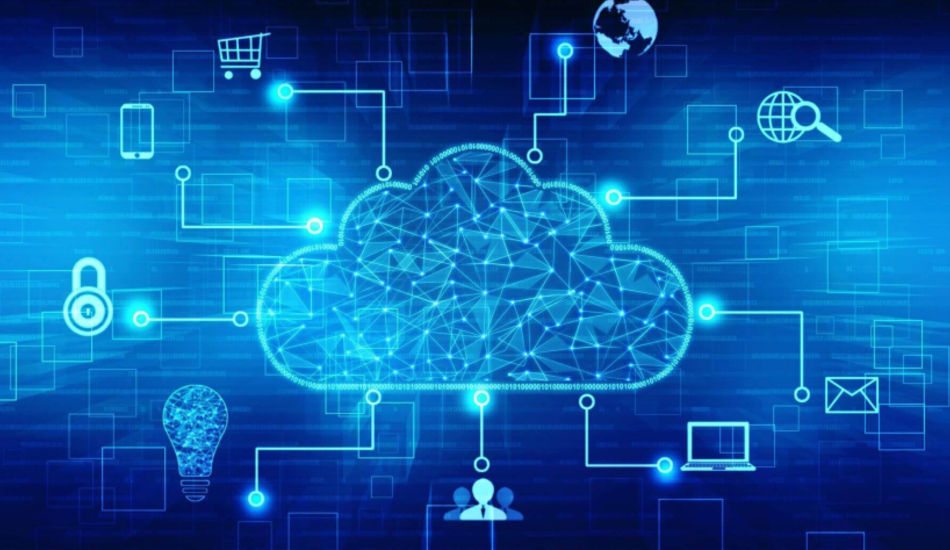 Jio today announced its partnership with Microsoft to launch its Jio Digital Platform and Solutions. The partnership will provide cloud infrastructure in India by setting up large scale data centres across India. The company also disclosed that cloud services and internet connectivity will be available for free for "budding startups" and interested organisations can register on Kio's website to avail their customised solutions. Jio Digital Platform and Solutions will also start rolling out on January 1, 2020.