Besides stock Android, the one custom Android UI which has been prominent in the smartphone market has been Xiaomi's MIUI. With Android Q expected to be out officially in the near future, Xiaomi is now moving in to upgrade its MIUI interface with Google's latest mobile OS.
Xiaomi is now reportedly testing the MIUI 10 with Android Q. The news comes from Xiaomi's Mobile software department Director, Zhang Guoquan who shared a screenshot of the upcoming MIUI 10 based on Android Q. The screenshot was taken on a Mi 9 smartphone which will be one of the early adopters of the upcoming update.
Guoquan said that Xiaomi has started beta testing the MIUI 10 based on Android Q and users are free to report problems on the interface during the testing phase.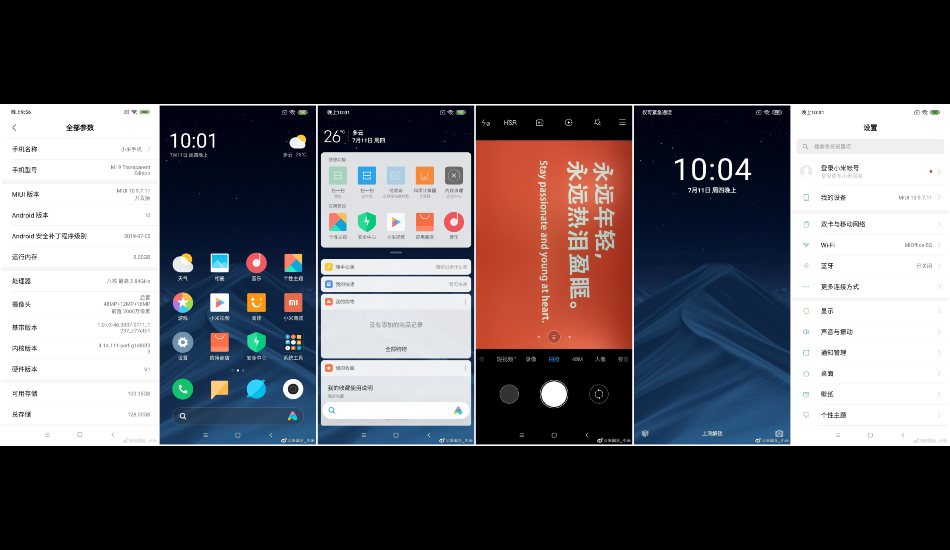 The screenshots shared by the Xiaomi official reveals the UI design of the Android Q-based MIUI 10 which is similar to the interface found on Android Pie-based MIUI 10. Xiaomi is likely to add new features only when it announces MIUI 11.
Recently, Xiaomi product manager and design director for MIUI, Liu Ming disclosed what definitely will be coming to MIUI 11. Ming revealed that the next iteration of MIUI will feature enhanced power saving mode, improved Dark Mode support, automatic screenshot deletion and a new set of system icons.
Last month, Xiaomi also revealed the list of devices that will get the Android Q update firsthand. The company said that the Mi 9, Mi 9 SE, Mi 8, Mi 8 Explorer Edition, Mi 8 Screen Fingerprint Edition, Mi Mix 3, Mi Mix 2S, Redmi K20, Redmi K20 Pro will be the first nine devices that will get an update to Android Q by Q4 2019.