Lenovo, which has announced a new Windows 7 based tablet called ideaPad P1 for the USA market, is planning to launch a range of tablets in different price range in India.
A Lenovo company spokesperson told 'The Mobile Indian' that they will have a range of tablet right from low-end to high-end tablet for India, and the launched will start happening beginning of September. Whether P1 will come to India is still not clear.
To start with, Lenovo will launch a 10 inch tablet, IdeaPad K1, based on Google's Android Honeycomb 3.0 operating system in September this year. Also, there is a huge possibility that the tablet might get updated to Android version 3.1 or Honeycomb before its entry in the Indian market.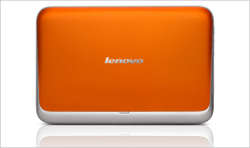 IdeaPad will be very similar to the US version of the Lenovo tablet called Lepad and is expected to feature a 1280 x 800 pixel display, a 1 GHz Nvidia Tegra 2 dual core processor and 1GB of RAM.
The tablet will also feature both front and rear cameras and along with that it might come in a WiFi-only version.
Although there is no official word on the pricing of the Ideapad, internationally some advertisements have disclosed its price as $500 which translates to Rs 22,500. But a 32GB tablet would cost about Rs 32,000 or more.