Samsung, which has been shooting out multiple products running Google Android mobile operating system in the last 24 months, has finally admitted that it is not doing well in the tablet segment.
"We are not doing very well in the tablet market. But we want to do something new with that new product category," Hankil Yoon, vice president of product strategy for Samsung Mobile, stated during a round table press conference at Mobile World Congress.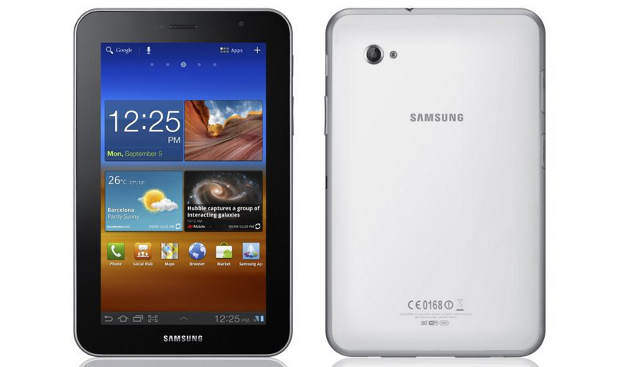 Notably, the company has just unveiled three new tablets at the recent Mobile World Congress 2012 in Barcelona, Spain. With this, Samsung's portfolio of tablets now consists of six models, against two from Apple.
Yoon cited the example of Galaxy Note and said that he would never go back with a smaller display smartphone. Of course no one from Samsung would officially accept that Galaxy Tab wasn't as successful as anticipated.
We believe there are some core reasons behind the lukewarm response that Samsung's Galaxy Tab has received:
Too many tabs
Within a span of 24 months, Samsung has introduced about six tablet models under the Galaxy brand name. It started with Galaxy Tab 7.0 and then brought out the Galaxy Tab 10.1, Galaxy Tab 8.9, Galaxy Tab 7.7, Galaxy Tab 7.0 Plus, and now has the Galaxy Note 10.1.
Meanwhile, Samsung also introduced Galaxy Note, which featured functions of both – a phone and a tablet. While Dell decided to stop selling Dell Streak around then, Samsung is still pretty confident of selling about 10 million Galaxy Note devices.
Looking at the product offering by Samsung, Android OS based Galaxy Smartphones and Galaxy Tabs certainly create some level of confusion for consumers. Multiple models differentiated only by screen sizes but with the same design philosophy certainly give consumers a vibe of redundancy. Form factor and body design has been quite consistent in Samsung Galaxy series products over the past two years.
Despite packing decent enough hardware that could perform well, the company did not pay heed to the physical appearance and design of the products. With bombardment of several smartphones and tablets since last year, the choice of the suitable product was been narrowed down to one factor – price.
###PAGE###
Price and display
The Galaxy devices are outrageously overpriced. With a marginal difference of a couple of thousand rupees between the tablet and smartphone, the pricing strategy seriously boggled consumers and many ended up buying the flagship device that is Galaxy smartphone. Also, the difference of pricing between WiFi and WiFi+3G models certainly led price sensitive consumers to look for other options.
Samsung has been bagging moolahs with its Amoled display technology, but implementing this technology or getting something similar for the tablet segment was indeed costly. Except for the Galaxy Tab 7.7 with Super Amoled Plus display, the remaining tablets failed to impress the crowd with great visual feedback.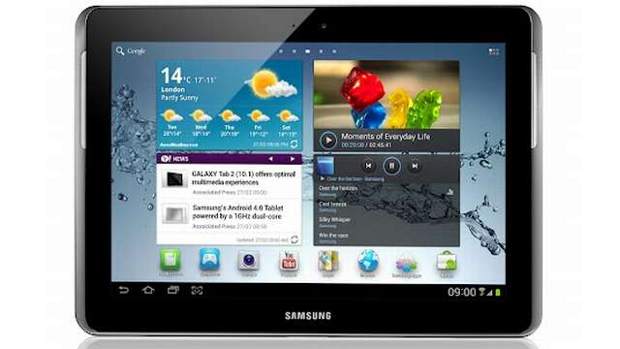 With the Super Amoled Plus display, the Galaxy Tab 7.7 was forced to be priced slightly closer to the existing top of the line tablets. That's why the price difference between Galaxy Tab 7.7 and Galaxy Tab 10.1 is just a couple of thousand rupees. When it comes to India, the country certainly is certainly a price sensitive market.
Half cooked operating system
One of the reasons why most consumers resisted buying Galaxy Tabs or other Android tablets is because the operating system is not too polished. Google also lately admitted of having rushed with the Android 3.0 Honeycomb operating system. No one likes a half-baked meal and certainly not a costly one. That's one reason why smart folks resisted investing in the expensive Galaxy tabs.
Benchmark and testing numbers did provide some numerical boost and urge to buy the tablets. But when it came to using an overall package, there were several limitations. Several functions were still missing and were very tough to develop for tablets. While companies have invested too much time developing Android 3.2 Honeycomb tablet, it is going to be a while before Android tablet operating system starts pushing out good performance in real world usage.
With its Galaxy Tabs, Samsung went ahead to implement the TouchWiz 4.0 user interface along with Live Panels user experience to add extra features over the rather bland Honeycomb tablet OS. But that in fact didn't work much in the company's favour.
Performance Issues are still found in these tablets: such as boot times and lags. Besides that, several functions such as slow data transfer speeds due to the use of Media Transfer Protocol and absence of microSD or SD cards certainly bugged many.
###PAGE###
Lack of apps
One basic and simple reason why people still prefer the Apple iPad over any other Android tablet is the availability of dedicated applications. Samsung has introduced Galaxy Tabs with different screen sizes and native resolutions. That added more fuel to the burning issue of developing apps for Android 3.x Honeycomb.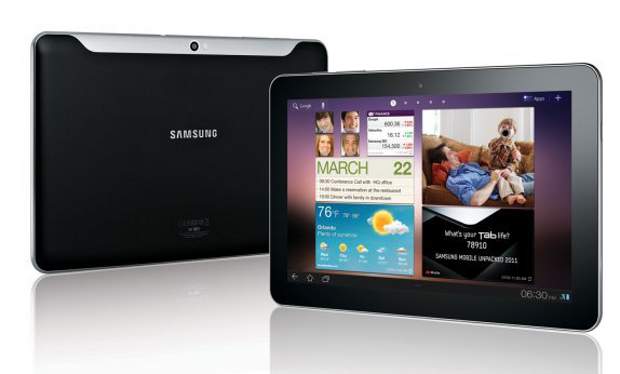 A small number of applications and that too with buggy performance are available for Galaxy Tab tablets. No special applications other than Adobe's new Touch apps are available specifically for Android tablets. Indeed, that would make a Galaxy Tab tablet a costly multimedia entertainment device with lack of support for video formats and players to play video files in different formats.
Getting ahead of Apple was extremely important for Google as well as for other tablet manufacturers. Samsung went ahead to offer different screen sizes for consumers to choose the best one. However, it overlooked developing the operating system, the apps scene, and most importantly, pricing strategy for Galaxy Tabs.