After a series of leaks, rumours, renders and more, Google finally introduced its Pixel 4 series in the US. The company introduced Pixel 4 and Pixel 4 XL smartphones during the launch event.
The latest smartphone from Google comes loaded with all the latest and greatest technologies, which looks quite interesting and exciting. However, Google broke the hearts of its loyal Pixel fanboys when it revealed that Pixel 4 and Pixel 4 XL is not coming to India.
"Google has a wide range of products that we make available in different regions around the world. We determine availability based on a variety of factors, including local trends, and product features. We decided not to make Pixel 4 available in India. We remain committed to our current Pixel phones and look forward to bringing future Pixel devices to India," Google said in a statement.
The primary reason for not launching Pixel 4 in India seems to be Google's ambitious Soli radar chip which uses the 60GHz spectrum, which is not commercially allowed in India. This is primarily because, in India, the 60GHz band is de-licensed, meaning that it is not available for commercial use. The 60 GHz band is also known as WiGig band, which uses the IEEE 802.11ad protocol. This simply means that even if one brought a Pixel 4 smartphone from markets like the US, Canada, Singapore, Australia, Taiwan and most European countries, where the 60GHz is de-licensed, it will not work for markets like India as per an update shared on the Google Blogpost.
But what is Soli radar chip and why is important on Pixel 4?
Google Pixel 4 series does not have a physical or in-display fingerprint sensor. This means that face unlock is the de facto biometric solution for Pixel 4. And this is where Soli radar chip kicks in. The chip function alongside two face unlock IR cameras, one Face unlocks dot projector, one face unlocks flood illuminator and an ambient light/ proximity sensor. This, as per the company, gives a secure face unlock experience. Another use case for the Soli radar chip is the Motion Sense features. Users can perform simple air gestures like a wave to disconnect a call, control music playback and more. But apart from this, there are not many interesting features of Soli radar chip.
But are these features not available on other flagship devices?
The answer is, yes and no. As of now, no other smartphones use Soli radar chip on their smartphones. And yes, we have seen brands like Apple using user-friendly and globally-accepted technology, Face ID for the biometric authentication system. So, for Google solely relying on the Soli radar chip for facial unlock and Motion Sense, raises some eyebrows. However, there is more to this than meets the eye.
It's not just about Soli radar chip!
It is not just about the Soli radar chip, the issue might be bigger than that. "Primarily it is supposedly the technological challenge of bringing Soli, but I think it is a bigger issue. India is an important market for everyone. Pixel has historically not done well, even Pixel 3a and 3a XL did not do wonders for them," Navkendar Singh, Research Director, IDC India, said in a statement to The Mobile Indian.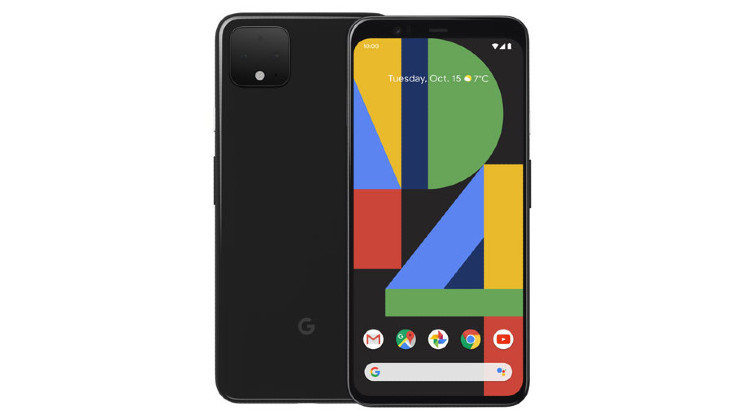 "The Pixel 3a and Pixel 3a XL turned fortunes for them in other markets like Japan. Success in those markets meets the larger global ambition of Pixel being positioned or spoken at the same breath of Apple and Samsung. For the Indian market, the Chinese players are quite dominant and it is a tough market. Google has not done well here and even if they launched the Pixel 4 series, it would have cost not less than Rs 70,000 for Pixel 4 and at not less than Rs 85,000 for Pixel 4XL. So it is a no brainer for anyone to understand that users will not buy it," Singh further added.
"I believe is not about Soli, though it is a clean and a nice reason to give. If it was an important market, they would have easily brought another variant of Pixel 4. It is just a production thing, right? If they got a million or two million kinds of units from India, they would have easily something without Soli radar chip. India is a too small market for them," he said.
For Google, India is a tough market to crack. The competition is quite stiff here and you get lots of Chinese players like the OnePlus, Vivo, Oppo, Realme and so on, that are bringing the latest and greatest technologies at an aggressive price point. Ironically, in India where the smartphone is about 98 per cent Android, Google has failed to make its presence felt with its hardware. The major reason for the Pixel smartphones failing to make an impression on the Indian users was pricing. The Pixel 3 made its debut in the country with a whopping Rs 83,000, while the much-touted affordable Pixel 3a started at Rs 39,999. Considering the latter, for that price point brands like OnePlus, LG and even Samsung offered better designed and hardware equipped smartphones.
We already have smartphones brands like Nokia, Motorola and Xiaomi giving users clean user interface along with decent camera experience at an affordable price point. "Camera capabilities are the major USP for Pixel series till now, there are so many things that Chinese vendors are doing that makes it difficult to find shelf space in retail and consumer space in both offline and online channels who can go, see and evaluate Pixel. This coupled with the price points and all these challenges put together, it is a tough spot to be in," he added.
"In last one year, my interaction with their hardware team, we figured it out that they are not happy with what has happened in India. After Pixel 3a and Pixel 3a XL, they released that if they put all the efforts somewhere else, they probably get better volume then bleeding and spending incrementally in the market like India where it is not easy to spend the money," Singh revealed.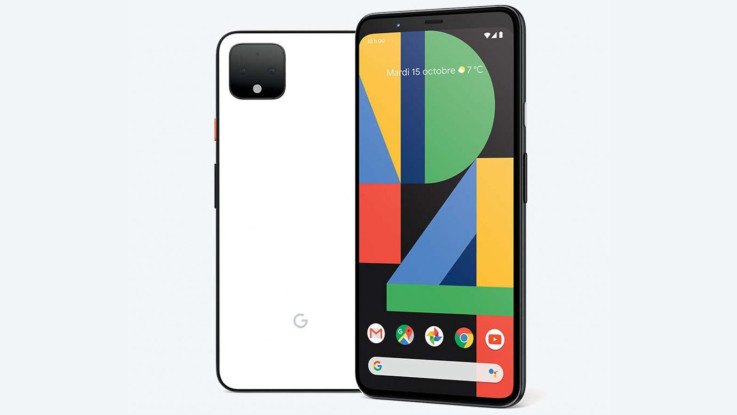 Google, unlike other countries where it has tie-ups with different telecom operators to market their products, is facing difficulties to market its products. In India, there are different channels to market products, especially smartphones. We have online space and traditional brick-and-mortar stores. However, in the offline retail sector, the Chinese players and brands like Samsung have captured the maximum amount of shelves, which makes it a difficult task for Google to beat them and promote its products in the market. For the online space, again the Chinese players are quite dominant and people's favourite as they are providing some top-of-the-line specifications at an aggressive price point.
What will happen to Pixel smartphones then? Will it ever come to the Indian market?
As of now, you should be certain that Google will not bring its latest Pixel 4 lineup in India. And it might also not bring its upcoming flagship models to the country as well. However, the company might target the mid-range segment with its Pixel a series and one should expect it to launch Pixel 4a in the coming months to hit the Indian markets. One should expect it to be a toned-down version of Pixel 4 series with no Soli radar chip and not-so-great specifications.
Apple has started taking the Indian market quite seriously and introduced its latest range of iPhones, especially the iPhone 11, at a genuine price point and even after paying import duties. Apple has a great brand recall value, especially when you compare it to the Pixel series. So, it is a shame for a brand like Google who had made tall promises to bring newer technologies to the Indian market, skipping its flagship launch for Indian users.