Vertu, the luxury phone maker which till recently was part of Nokia, had sometime back unveiled its first Android powered smartphone, called Vertu Ti, in Singapore. The great news for consumers who love to buy costly gadgets is that now four version of Vertu Ti are available in India.
The cheapest Vertu Ti, the Titanium Black Leather version is available for Rs 6.50 lakh,, while the Titanium Pure Black can be bought for Rs 8 lakh and the Titanium Black Alligator is even more expensive at Rs 8.75 lakh. But the most expensive crown goes to Black PVD Titanium Red Gold Mixed Metals Ti which is available for a whopping Rs 14 lakh and is available only on pre order.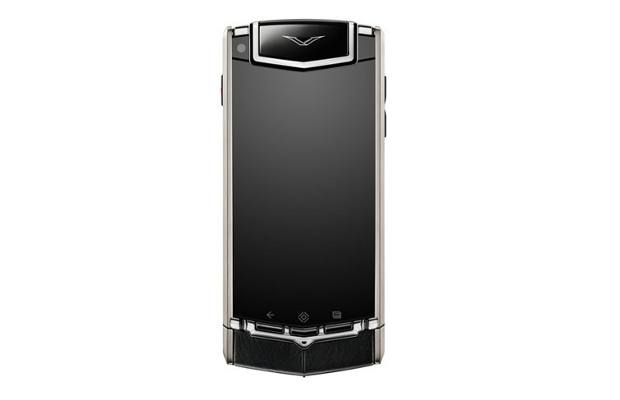 As of now Vertu Ti is available in Vertu showrooms in eight cities of India – Gurgaon, Delhi, Ahmedabad, Banglore, Hyderabad, Kolkata and Pune.
Vertu smartphones come with a 3.7 inch display, a dual-core 1.7 GHz processor, Android 4.0, 8 megapixel camera, NFC and 64 GB of storage. It is handmade with precious elements that make it super special.
The Vertu Ti has titanium casing with leather accents as well as a 3.7-inch display made from sapphire crystal. Each handset is also signed by the craftsman who made it.