Truecaller, phone directory app, has added a couple of new features to its app to make phonebook more intelligent and useful.
The new updates in Truecaller app focuses on predictive style features, which suggests whom to send message or call based on call history, time of day, and place without leaving the app.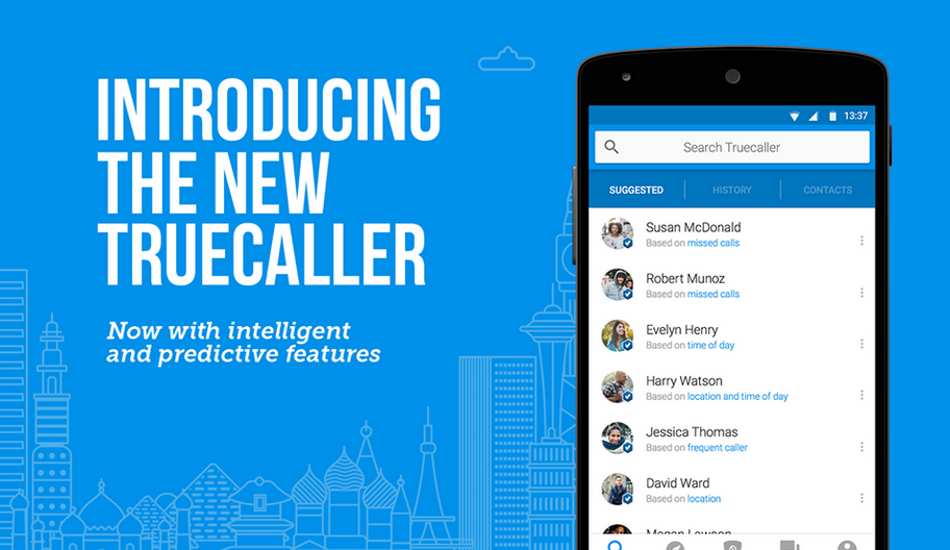 To add the new features Truecaller app has been completely redesigned. In the new design Truecaller predict who you may want to reach and make relevant suggestions based on call history, time, or location.
Truecaller claims that the more you use the app , the smarter it gets, and the app will eventually be able to help do the work of knowing who to call so that one doesn't have to scroll through unnecessary tabs.
Additionally, Truecaller app will keep your phonebook up to date with relevant information by adding social media profiles and photos so you have all the contact information you need in one central place. Users can choose how they are being displayed in their friend's Truecaller phonebook by updating their profiles.
Alan Mamedi, Co-Founder and CEO of Truecaller said in a statement, "This is the first step we are taking to make Truecaller more intelligent and personal. We've made this advancement to save time for our users and make their lives less complicated when they want to get in touch with someone."
Truecaller 5.0 is available for Android only at the moment and is free to download from Google Play. The Truecaller app is also available on iOS, Windows Phone, BlackBerry and Nokia feature phones. Additionally, the free Truedialer app is available on Android and Windows Phone.